January: The year of our Lord, 2016, started with a swing and a miss as West Indies cricket star Chris Gayle went charging down the wicket to Australian television reporter Mel McLaughlin with a cheeky and inappropriate request for a date during a live interview.
In the end, it was Gayle who ended up red-faced after igniting a sexism thunderstorm. But not before his sign-off, "Don't blush, baby", entered the global smart-arse lexicon.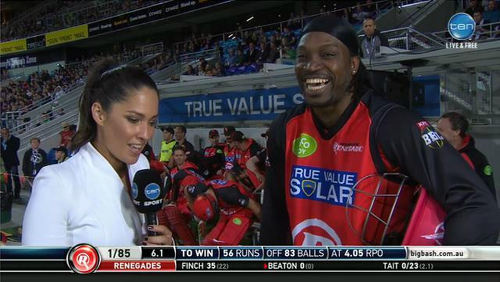 On the football fields, the Soca Warriors' streak of nine successive matches undefeated from regular play ended with a tame 1-0 loss to Haiti in a 2016 Copa America Centenario playoff, which meant Trinidad and Tobago missed a chance to rub shoulders with the likes of Argentina, Chile, Brazil and Colombia.
It also marked the team's first outing under new president David John-Williams, whose administration nearly provoked a players' strike within weeks.
John-Williams went on to unconstitutionally fire Women's National Senior Team coach Randy Waldrum—by failing to act in accordance with the TTFA's board of directors.
But surely coach Stephen Hart and captain Kenwyne Jones, who were on a CONCACAF shortlist for their most outstanding coach and forward respectively in 2015, as well as player representatives Jan-Michael Williams and Yohance Marshall had nothing to worry about. Right?
Meanwhile, with the country in the grip of recession, columnist Raffique Shah suggested how we can respond positively to falling oil prices. One tip was: "If we eliminate corruption […] we can save hundreds of millions of dollars, maybe even billions, annually…"
We will see how that catches on.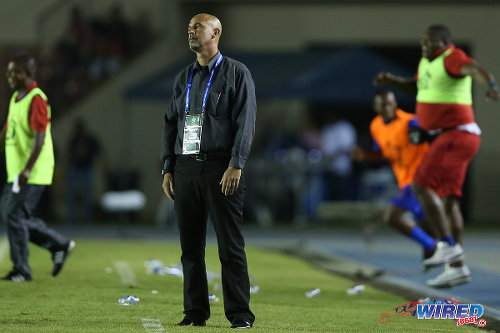 Other recommended reading:
Sunity Maharaj: How the La Brea village council won its say on a US$1 billion project.
Transparency International: Finance Minister Colm Imbert should obey court order and release information on the government's TT$25 billion Clico bail-out.
Attorney general Faris Al-Rawi: Why Housing Minister Marlene McDonald should keep her Cabinet portfolio, despite investigations into her role in the granting of a HDC house to her common-law husband Michael Carew in 2008. (Audio file)
Sunity Maharaj: How POS Mayor's war with vendors typifies historical refusal to recognise "grassroot entrepreneurs".
Martin Daly SC: Why T&T must address "the socio-economic conditions in which the savagery breeds" before it can curb murder rate.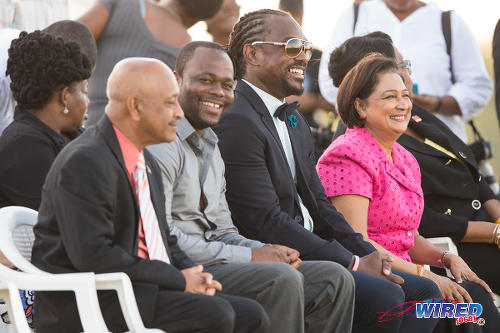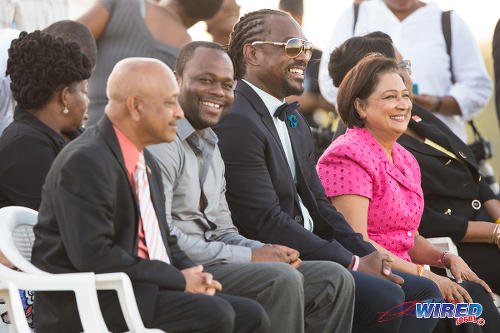 Lasana Liburd: Central FC managing director and ex-Sport Minister Brent Sancho earns a rebuke from World Cup 2006 standout Shaka Hislop after unfairly sacking his captain, Marvin Oliver, then threatening to fine him and, bizarrely, claiming the club help build his house.
Live Wire: Social media heaps scorn on family of slain six-year-old Beetham Gardens resident over a golden photograph. But then Trinidad and Tobago has never been good at identifying bandits.
Jabari Fraser: How the International Soca Monarch competition underdeveloped soca music.
Lasana Liburd: Eighteen-year-old AZ Alkmaar winger Levi Garcia scoops two records off national  football icon, Dwight Yorke, within a week as he becomes Trinidad and Tobago's youngest ever player and goalscorer in a European top flight league.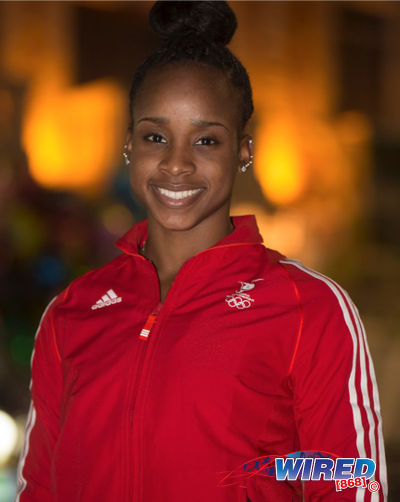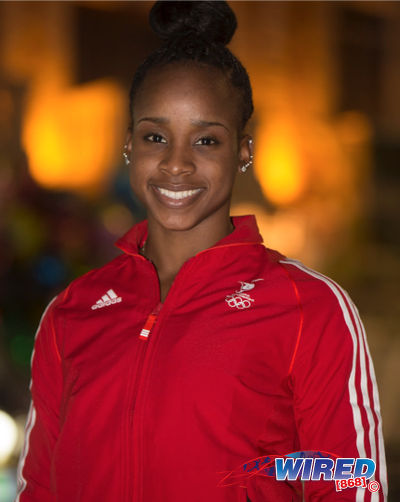 February: Topless gymnasts, a passive aggressive catfight for an Olympic place and an unnatural fascination with Dick.
The Trinidad and Tobago Gymnastics Federation (TTGF) took the spotlight when the local sporting body threatened to replace its Olympic-bound gymnast, Thema Williams, for a "topless photo"—it was really just an exposed shoulder—that appeared on social media a year earlier.
Only, before the TTGF's meeting to inform Williams of her fate, a second topless photo was leaked—this time of her alternate, Marisa Dick. So, the gymnastic body did… Nothing. Eh?
We will have to keep an eye on the tumbling morals of this sporting body.
Meanwhile, Port of Spain mayor Raymond Tim Kee caught in an incurable case of foot-in-mouth disease after suggesting that some women contribute to their own tragic fate when asked about the murder of Japanese pannist Asami Nagakiya during the Carnival celebrations.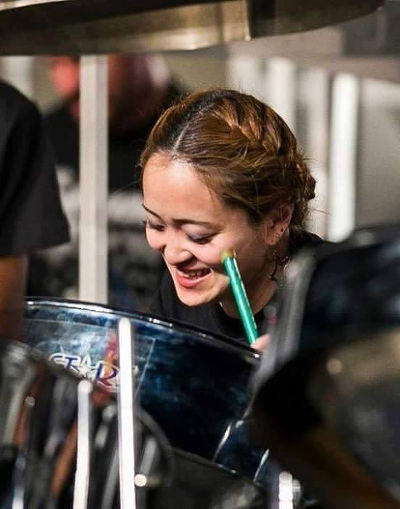 Columnist Raffique Shah suggested Tim Kee was foolish but not misogynistic. Either way, the former TTFA boss failed to survive the backlash and Martin Daly SC suggested that Point Fortin mayor Clyde Paul should follow him through the exits after the latter's staunch support for Tim Kee.
Paul, as it would transpire, lingered to have a drink first.
There was much ado about nothing in pseudo-crime fighting land as Inspector Alexander and Ian Alleyne started an impromptu cocolooks measuring competition at the scene of an alleged domestic violence incident. Totally a ranking thing!
Alleyne lost. And so did his employers, CNC3, who were forced to apologise for getting caught doctoring footage of the catfight.
But there was beauty in the midst of bacchanal as columnist Sunity Maharaj found wonder in Peter Minshall's dying swan: "when the Carnival is over and the recession begins to bite, this Ras Mas of elegant pathos and delicate beauty created by Carnival's ever-innovating energy, might hold the key to safe passage…"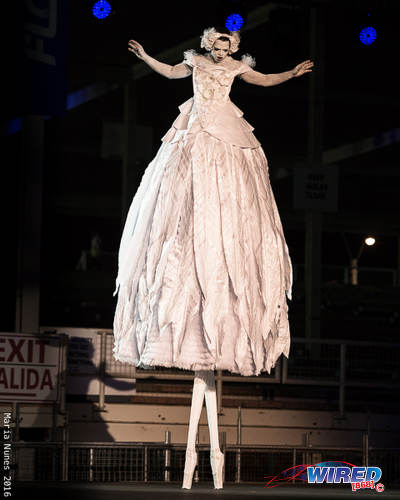 Daly pointed to the dwindling audiences and low creativity and warned that Carnival was becoming increasingly segregated: "… a reflection of our wider society in which the worth of individual citizens is assessed not by merit first but by reference to wealth, shade, address, connections  and perceived status."
Shah hoped that Carnival was merely in a transitional period though: "It could be that the lean economic times are forcing us to adapt, adjust, downsize or whatever you want to call it. And maybe, out of these changed circumstances, a different-format Carnival will emerge."
Other recommended reading:
Sunity Maharaj: Why the "monsters" in school are not the real problem for Dr Keith Rowley or Trinidad and Tobago.
Live Wire: The day Trinidad and Tobago stood still: International Soca Monarch postpones announcement of winners until after delayed broadcast of event, 24 hours later.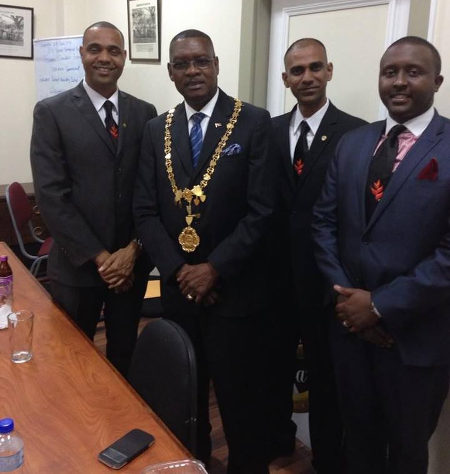 Lasana Liburd: Pro League committee rules for Marvin Oliver over Central FC.
Sunity Maharaj: Why Prestige Holdings, who are poised to introduce Starbucks to T&T, must change tack for the sake of the T&T economy.
Editor: Star Trinidad and Tobago cricketer Sunil Narine accuses Azim Bassarath's TTCB executive of trying to end his career.
Live Wire: A satirical farewell to COP leader and patron saint of satire, Prakash Ramadhar.
Editor: WICB cricketers and WICB clash over match fees with the T20 World Cup looming.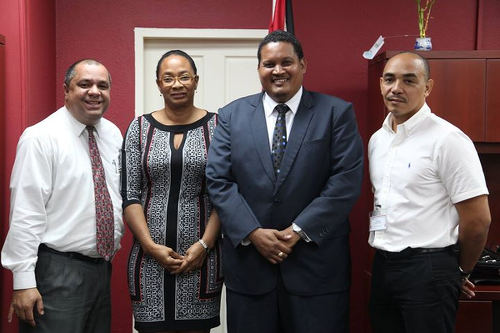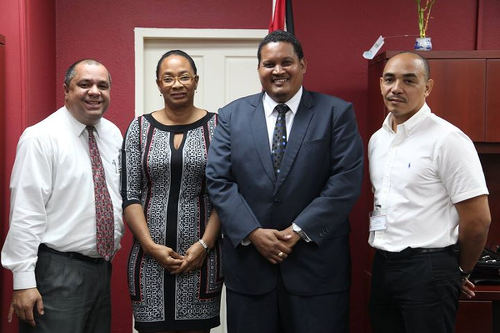 March: It turns out that Trinidad and Tobago underestimated the TTGF's desire for Dick.
More than a month after the gymnastic body's outrageous battle with their own star athlete, Thema Williams, caught nationwide attention, TTGF president David Marquez and Elicia Peters-Charles refuse to leave the monkey bars.
Now, Williams' coach John Geddert, who led the US to gold at the London Olympics, accuses the sporting body of sabotaging the preparation of his athlete after they refuse to sanction her participation in a US Level 10 meet.
Curiously, a TTGF source accused the nation of being racially motivated: "They don't want the best gymnast to go, they want a black girl to go!"
CWU education officer Bryan St Louis cries foul at Indian billionaire Arcelor Mittal unceremonious departure from the local steel market: "… Mittal used its deep pockets to deny workers their just dues. It is also a demonstration of the inefficiency of our judicial system in the dispensation of Justice."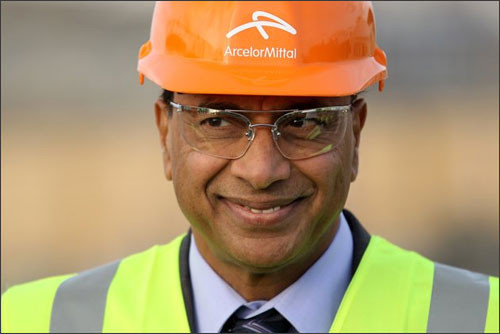 While Raffique Shah urged the local government not to take the steel mill off Mittal's hands, even for free: "I hope as a nation we can muster the fortitude to tell Mittal where to shove his plant…"
But who says capitalists are all bad?
Local moneybags Chairman Emeritus of ANSA McAL, Dr Anthony N Sabga, ORTT—or, as his beloved staff call him, Chairman Emeritus of ANSA McAL, Dr Anthony N Sabga, ORTT—waved the flag for the "Red, Black and White" as he treated eBay to some Trini tendering by winning an auction for the late Adrian Cola Rienzi's ORTT, despite making the lowest bid.
The owner of the Woodford Café restaurant was not quite as endearing as he issued a pre-action protocol letter to a customer who complained on Facebook about the restaurant's confusing implantation of VAT.
Mr Live Wire responded with a totally sincere apology to the businessman—hereinto referred to as "Mr Uptight, Over-reacting and Overly Aggressive Proprietor".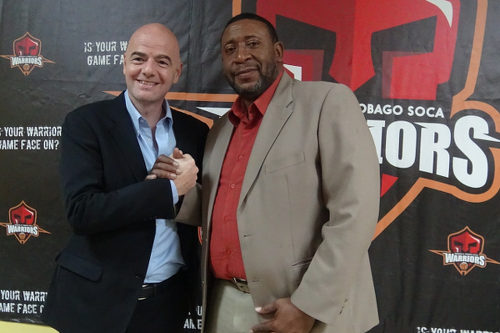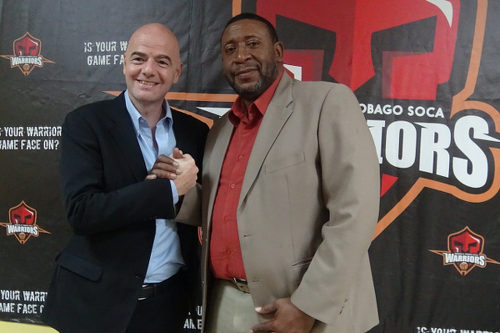 And so much for separation of club and country, as David John-Williams is accused of endangering the career of W Connection player Dwight Quintero while serving as TTFA president.
Other recommended reading:
Lasana Liburd: Levi Garcia makes stunning senior international debut with double strike to rescue Trinidad and Tobago against St Vincent and the Grenadines.
Leon Williams: Is silence a sound? Thema Williams' dad makes a public appeal on behalf of her embattled daughter.
Live Wire: Three cheers for Sabga? Trinidad and Tobago's outside man puts on his shining armour.
Raffique Shah: Rating Rowley's government: the PNM's inherited traps, pitfalls and own goals.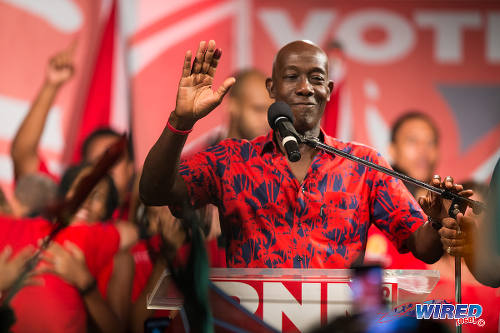 Editor: Who's Johnny? FIFA blocks Bostock after TTFA fail to follow procedure.
Fixin' T&T: Insulting excuses for hiring relatives at their constituency offices by Opposition Leader Kamla Persad-Bissessar and MPs Barry Padarath, Dr Bhoe Tewarie and Rushton Paray.
Martin Daly: PNM's poor communication and belligerence prompts a familiar depression.
Raffique Shah: Modern day Shylocks: Of bankers and bandits.