Nobody has probably delved deeper into our forbidden desires for salt and fats than the people who run Prestige Holdings.
Certainly, nobody has been more greatly rewarded for understanding what tickles our hunger hormones and sends them hunting for salt soaked in oil, slathered over chicken, seasoned in dough and sprinkled over sticks of compressed potato.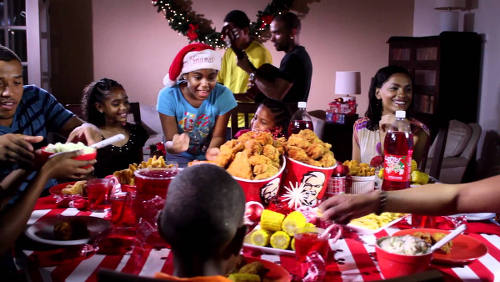 With sales approaching TT$1 billion there's no doubt that those folks at Prestige Holdings know us from the inside out, from gullet to wallet, so to speak.
They may even be on first-name basis with the gremlins in our ghrelin, the hormone that sends hunger messages rushing up from the stomach to the hypothalamus region of our brain, asking, like Oliver Twist: Please, sir, I want some more.
Understanding the psychology behind the Trini appetite has given Prestige Holdings virtual domination over the T&T fast food market and chunks of other parts of the Caribbean. With a combined total of just over 110 outlets operating under the American franchise flags of KFC, Pizza Hut, Subway and TGI Fridays, the Fast Food Republic of PH is doing well enough, thank you, to waltz past such plebian concerns as the shortage of foreign exchange.
Amid clarion calls to save US dollars by buying local, Prestige has the comfortable wherewithal to press ahead with the purchase of yet another US franchise, the Starbucks coffee chain.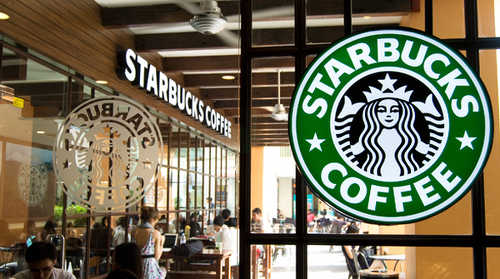 So yes, there's no disputing that the people who really run things on the fast food highway—running one-way from the US to T&T—are the 11 men and three women who direct and manage Prestige Holdings. Which is why they might be the natural candidate for tackling T&T's elusive quest to plant some T&T food brands in the land of the stars and stripes.
With the accumulation of food industry expertise, market savvy and financial profits, who could be better positioned for the challenge of building the fast food highway in the other direction? With all the business cred to their names, how could these entrepreneurs fail?
Certainly, there is no lack of inspiration in T&T to fuel the dreams on which PH's global brands were built.
Turn any corner and you'll find two siblings like Dan and Frank Carney who, as the story goes, borrowed US$600 from their mother to start a little pizza shop in Kansas 58 years ago. Today, that US$600 has been parlayed into the global Pizza Hut empire of over 11,000 outlets with total revenues of over US$1 billion.
Or the teenage farm boy, Harland Sanders, who sold meals at his own dining table before launching the fried chicken franchise known today as KFC with revenues approaching US$25 billion.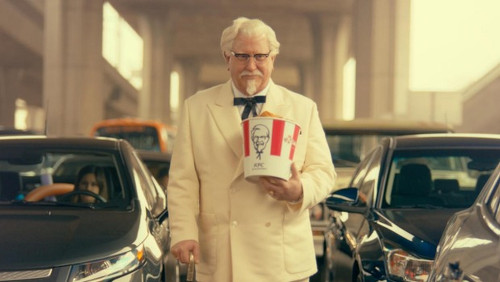 Yes, our people, too, have the impulse to turn to fast food as an income solution and business opportunity.
In every generation, entire families have been carried on the weight of roast corn on a coal pot, doubles in a tray and fried bake dished out from car trunks. Why they haven't made the breakthroughs of the Carneys and Colonels is the piece of the puzzle most in need of inquiry and understanding.
Perhaps, the Executive MBAs streaming out of UWI's Arthur Lok Jack Graduate School of Business can shed light on such matters of high socio-economic complexity.
For now, though, as franchise holders-in-chief in Fast Food T&T, it is only reasonable, even fair, that Prestige Holdings be handed the challenge of building a great T&T fast food franchise to conquer the world. All they have to do is figure out how to loop the highway and reverse the franchise traffic so that it moves from, not just there to here, but from here to there.
For T&T's biggest name in food franchising this should be no big thing really, and a whole lot more exciting than implementing someone else's business ideas lock, stock and barrel about everything from colour combinations to logo, ads, recipes and menus. Outside of money, where's the thrill in that?
Imagine the fun to be had in just doing the product and market research alone. Which Trinbagonian fast food will have the best legs to walk the world and colonise the global palate?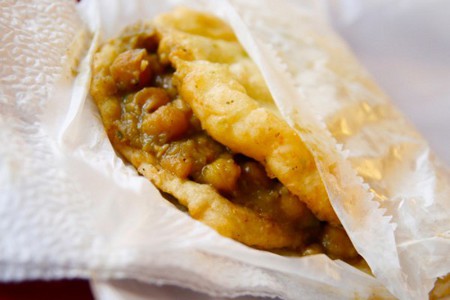 Will it be roti or doubles, or shark and bake? Or crab and dumpling or sada with choka? Or barbecued pig tail or macaroni pie? Or this food, or that?
Is there room for an entire Trini buffet, or just enough space for T&T pepper sauce?
The simple point here is that the business sector must demand more of itself and accept its share of responsibility for restructuring the economy. This cannot be the job of government alone, nor should it fall disproportionately on the small army of people working at cottage industry level in agriculture, agro-industry and the creative sector to change the direction of our trade with the world.
It is hard to see how business serves even its own interest when that interest is tied to a fundamentally unsustainable economic model based on the wasting natural resource of oil and gas.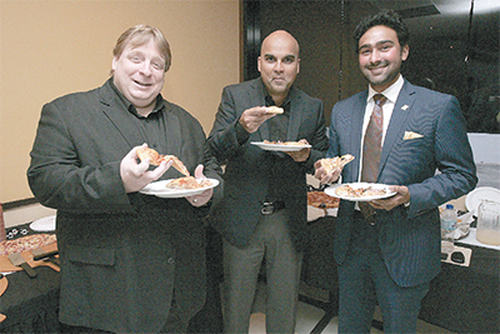 So, people of Prestige, how about it?