Wired868.com is a Trinidad and Tobago-based online newspaper that distinguishes itself through clever, analytical sport stories and blogs as well as satirical weekday news briefs.
Wired868 went live on 12 January 2012 and has been a leading source for local football news ever since, while our satirical spin on news and sport stories has carved out its own niche in the media landscape. We average over 50,000 unique visitors per month.
Our sport stories and blogs are filed in Volley and View Point respectively while Live Wire hosts our news satire.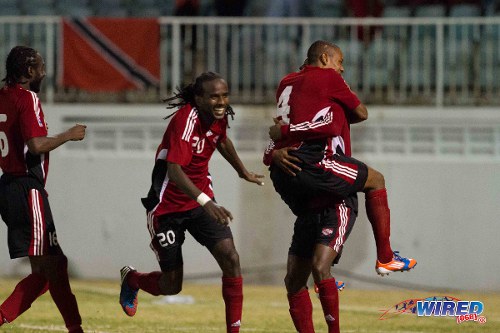 Sport journalist Lasana Liburd is the managing director of Wired868 and also operates as sport editor and writer while he contributes to the satirical section under the pen name "Mr Live Wire." Lou-Ann Sankar is Operations Director while our guest contributors over the past two years include Andrew Jennings, Martin Daly SC, Earl Best, David Nakhid, Rhoda Bharath, Sunity Maharaj, Akins Vidale, Hannibal Najjar, Juliet Solomon and Raffique Shah.
Together, we have helped guide readers through a host of complex and touching issues including the 2006 World Cup bonus dispute, the Haiti aid scandal, the Anil Roberts drug and LifeSport scandals and the Akeem Adams tragedy.
While we also offered fascinating features on sporting personalities like Keshorn Walcott, Cleopatra Borel, Stephen Hart, Kenwyne Jones, Jason Scotland and Dwayne Bravo.
Wired868 has honourable mention from renowned international news brands like the Wall Street Journal, the UK Guardian, the New York Times and ESPN while global web traffic analyst, Alexa.com, listed Wired868 in the top 30 most popular sites visited by local residents.
Please join our revolution by "liking" our Facebook page or by following @wired868 on Twitter.