(Scene: A dapper gentleman examines a humble lodging with notable admiration.)
FAR: I love the more intimate office space, boss. I can get from one end to the next far quicker than at my last office, which is bound to make me even more less-dynamic. The decor is more than a tad gloomy too, which is excellent. I think that comes across as edgy, which will do really well for my street cred. And most of all…
KR: Faris, for the love of God, just hush yuh arse and get in the doghouse please!
(Penny, Foster and Stewie giggle.)
FAR (giggles nervously): Hahaha! You know you're my dawg for life, boss…
(Scene: Mr Live Wire opens his eyes to see an obscure character gently shaking him. He is in a dimly-lit room.)
Live Wire: Sorry, was I asleep?
Mystery man: No. But your eyes were closed.
Live Wire: Steups. Not you again. What the hell do you want now? What you harassing me for?
Mystery man: This is about what you want, not me. Haven't you figured that out yet?
Live Wire: I'd like an inner voice that doesn't speak to me in riddles for once… And, ahmm, just some elbow room to go about trying to make something productive and meaningful of my life.
Mystery man: How do you quantify progress? What will make you happy?
(Mr Live Wire pauses to give the question some thought.)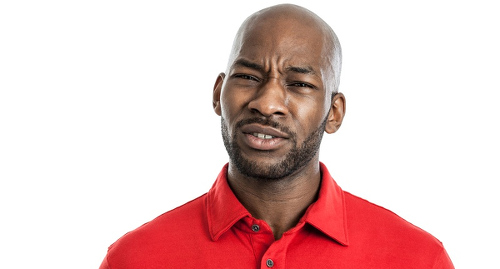 Live Wire: A fair chance to just enjoy the benefits of life—a system that works as it is supposed to.
Mystery man: How about better roads?
Live Wire: Eh? Why the hell would that be first on my list? No. I'd like a fair justice system and opportunities to earn and enjoy my earnings that don't depend on where I live, what school I attended and who my parents know.
Mystery man: Suppose I told you that the only benefit I know how to deliver is better roads? Would you be satisfied with that?
Live Wire: Why the arse would that satisfy me if it doesn't address my… Wait, you're trying to make some political point, nah? Steups. You asked me a question and then respond based on what was in your head the whole time and not on what I said. So why you asked me anything in the first damn place then?!
Mystery man: Frustrating, isn't it?
Live Wire: Mister man, just say what you come to say and then let me wake up from this nightmare please.
Mystery man: You think this part is the nightmare? Not the bit where you desperately try to find positives in games that fly over your head? Like a cockroach trying to get excited about a cockfight…
Live Wire: Who the arse yuh calling cockroach?!
Mystery man: Always missing the point of the story. Typical reporter.
Live Wire: Why you always attacking journalists, man? You don't find I work hard for little thanks, trying to make the country a better, happier place? Steups.
Mystery man: And that's exactly the point.
Live Wire (sighs): I should have known you would say that. So trying to make Trinidad and Tobago a happier, fairer society is wrong, right?
Mystery man: So you don't think to be happier and fairer, you have to be 'happy' and 'fair' in the first place?
Live Wire: Semantics!
Mystery man: Not at all. By trying to make the country happier and fairer, you gave yourself a futile task like Sisyphus. If you had half the sense you think you did, you would be focused on reducing suffering instead.
Live Wire: What's the difference?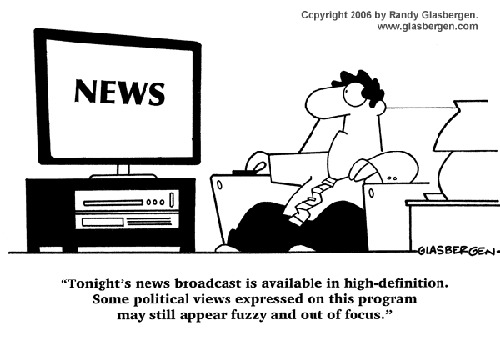 Mystery man: Well, you would need to understand the difference between 'wants' and 'needs' to get it. Happiness is theoretical and fleeting, suffering is real and unmistakeable. Only one of those things can be addressed. 
Jesus washed the feet of the poor; He didn't spend his time addressing middle-class problems like high taxes and forex.
(Live Wire thinks about that for a bit.)
Live Wire: Okay. Fair point, I suppose. But what does this have to do with Faris? It is never coincidence when you show up to harass me, is it?
Mystery man: Faris is one to keep an eye on. But you shouldn't need me to tell you that. What sort of man sings and whistles on the way to the political cemetery? Only the sort of entitled person who thinks their glory is somehow predestined.
Faris doesn't think he is part of the story of Trinidad and Tobago; he thinks Trinidad and Tobago is part of the Faris story. But again to focus on Faris and Cabinet shuffles and reshuffles is to miss the forest for the trees.
Live Wire: How do you mean?
Mystery man: I mean, allyuh Trinbagonians always discussing politicians but don't know the first thing about politics.
Live Wire (shakes head in disgust): And I suppose you know all about it, nah?
Mystery man: Do you own a car? Ever had to take it to the mechanic to fix some issue or the other?
Live Wire: I not answering any more rhetorical questions.
Mystery man: … you ever asked the mechanic to turn your car into a plane so you could fly to Tobago? If you understood the importance of attainable goals and incremental change, you would be on your way to understanding the role that politics can play.
Live Wire: Wha…?
Mystery man: You know what a crafty mechanic would say if you asked him to turn your car into a plane? He would say, sure. Here is my fee. Leave it with me and come back for it in five years. 
And in case you're wondering, his auto shop would be named Ballot Box…
(Epilogue: Mr Live Wire wakes up with a start, covered in cold sweat. Damn mystery man worse than the Bassman, he mutters! Does Trinidad and Tobago really misunderstand politics? Stay tuned to see what Mr Live Wire does next…)