The following letter on ArcelorMittal's retrenchment of hundreds of Trinidad and Tobago employees was written by Communication Workers' Union (CWU) education officer Bryan St Louis:
Retrenchment is defined as the forced layoff of employees by a company usually to cut down or reduce payroll expenses. In our jurisdiction and in accordance with the Retrenchment and Severance Benefits Act No 32 of 1985, it is defined as the termination of employment of a worker at the initiative of the employer for the reason of redundancy.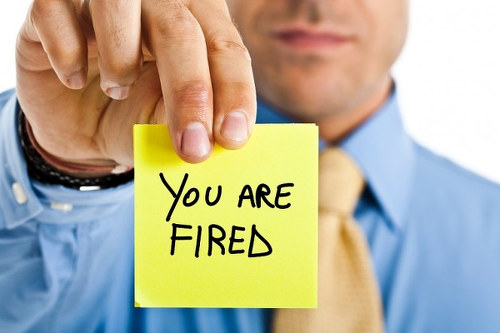 Redundancy means the existence of surplus labour in an undertaking for whatever the cause.
Subsequent to a statement by the former Governor of the Central Bank in December, 2015 that Trinidad and Tobago is officially in a recession, the retrenchment phenomenon began to take root in our beloved twin island republic. Our local Steel Industry has so far been most affected.
Multinational ArcelorMittal which is classified as the world leading Steel Mining Company is the manufacturer of Iron and Steel in Trinidad and Tobago and has since stated that because of trends in the Global Market and the continuing poor international Market conditions in the Steel Industry, it has no choice but to retrench its workers.
An analysis of developments at ArcelorMittal would however suggest that it is using the issue of recession and Global trends in the Steel industry as a cloak to disguise its attempts to avoid the implications of a recent Privy Council judgement.
On 6th August, 2015, the Steel Workers Union of Trinidad and Tobago (SWUTT), was victorious in an appeal judgment at the Privy Council brought by ArcelorMittal Point Lisas Ltd.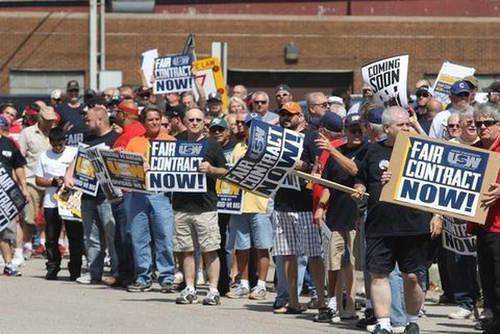 Mittal had appealed an Industrial Court ruling dated 31st July, 2009, which found that Contract workers were engaged by agencies for the purpose of providing their services to Arcelor Mittal.
In the judgement, Arcelor Mittal was deemed to be the employer of the said Contract workers under Labour only Contracts and as such existing terms and conditions of employment contained in the collective Agreement between Mittal and SWUTT applied to the said Contract workers.
This determination was clearly defined in the IRA Section 2 (4) (b), which states "When a person engages the services of a worker for the purposes of providing those services to another, then such other person shall be deemed to be the employer of the worker under  a labour only Contract."
To date Arcelor Mittal has not honoured this judgement which is applicable to numerous Contract workers, some of whom has as much as seventeen (17) years' service.
It must be noted that the matter began on or around 1998 at the Industrial Court which gave its judgement on 31st July 2009. Mittal appealed and the Appeal Court gave judgement on 9th December 2011. Mittal again appealed to the Privy Council and this judgment was given on 6th August 2015.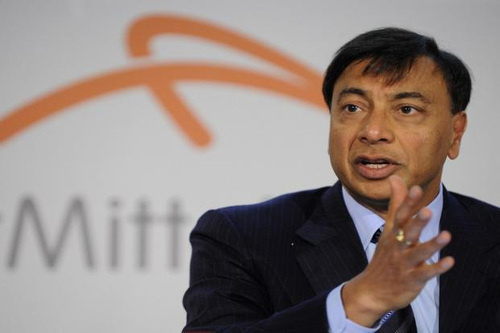 This sequence of event reveals the extent to which Mittal used its deep pockets to deny workers their just dues. It is also a demonstration of the inefficiency of our judicial system in the dispensation of Justice.
So having been defeated at every step of the judicial process, ArcelorMittal was faced with the prospect of an increased wage bill. So, at the announcement of a recession by the former Governor of the Central Bank, they initiated the Retrenchment process because they could no longer employ contract workers and pay them low wages without benefits.
This development meant that they could not continue to enjoy increased profits because of reduce labour costs. The Privy Council judgement meant that ArcelorMittal now had to facilitate a larger wage bill as its use of contract workers was really a cost containment strategy.
The SWUTT subsequently challenged the action taken by ArcelorMittal in December 2015 to retrench the workers at the Industrial Court and was again victorious with the Industrial Court declaring that: "There is not a scintilla of evidence to justify the layoffs without proper consultation other than disdain for orderly negotiations and good Industrial Relation Practices. Having the right to lay off does not mean it can be applied arbitrarily or unfairly."
And so, in a show of disrespect and contempt for our Citizens, Labour laws, Industrial Court and other Industrial Relations processes, ArcelorMittal fired every single employee indicating that it was no longer economical in the short or long term to carry on business in Trinidad and Tobago; thus leaving it with no choice but to recommend a Creditor's Voluntary wind up.
In effect ArcelorMittal has initiated action to file for insolvency under the pretext that it cannot pay its debts.
Subsequent investigations have revealed that on 8th March 2016, Arcelor Mittal signed a billion dollar contract to produce iron in Southern Iran. "Oh, what a tangled web we weave. When first we practise to deceive!"
These developments have clearly demonstrated the need to review and amend our Labour Laws, in particular, the Industrial Relations Act (IRA) to ensure that the rights and benefits of workers are secured and protected at all times and that measures are put in place to prevent employers from abusing the Industrial Relations process whenever there is a reduction in their profit margins.
In the meantime, we need to re-examine how we negotiate with foreign multi-nationals who come to our shores to conduct business.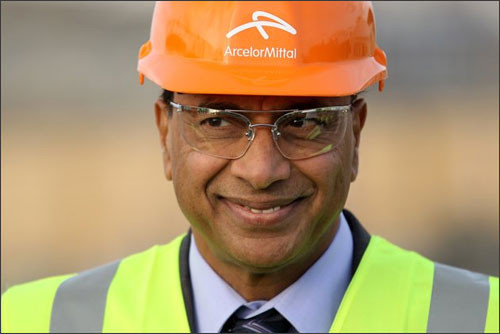 No longer must we allow them, as was the case with ArcelorMittal, to negotiate significantly low rates for our resources, such as  natural gas, electricity, water, property  rental  and  port charges.
Further, they cannot be allowed to capitalise profits in the good times and then want to socialise losses in the bad times to the detriment of our nationals.
Additionally, our Labour laws are outdated. We are in the 21st Century, yet we are governed by Prehistoric Labour Legislation in a Technological Age.
It is time to repeal the IRA (1972) and other Labour Legislation and replace them with legislation in keeping with our changed and evolved Industrial Relations Landscape so that the "playing field" could become levelled in the interest of all classes, as the existing Labour Laws are  not "Worker Friendly."