What dollar value would you place on the trauma of being robbed the chance to compete at the Olympic Games?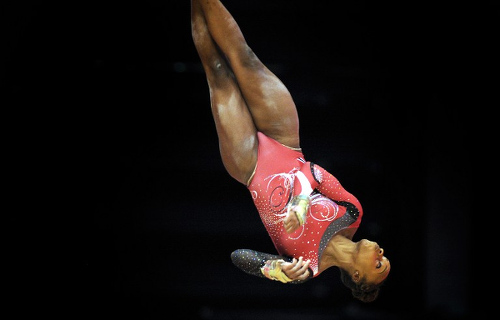 For 20 year old gymnast Thema Williams, it is worth TT$10 million. And Trinidad and Tobago Gymnastics Federation (TTGF) president David Marquez, first vice president Akil Wattley, second vice president Ricardo Lue and his wife and assistant treasurer Donna Lue Shue, have 10 days to pay that figure plus the cost of a scholarship to Michigan State University—which she turned down to chase her Olympic dream—or face action in the local High Court.
The total sum requested of Marquez, Wattley and the Lue Shues, which was sent to the officials this week via pre-action protocol letters, is TT$11,385,384.00 (US$1.7 million), exclusive of legal costs.
Williams' legal action is spearheaded by attorney Keith Scotland with Martin Daly SC as leading counsel.
"Having conferred with the learned senior counsel and after our research in the matter," Scotland told Wired868. "It is our respectful view that the action perpetrated against our client justifies a certain amount of punitive damages…

"I think we can agree that competing at the Olympic Games is a chance of a lifetime. And the cynical way it was taken away from Thema Williams warrants this sort of financial request."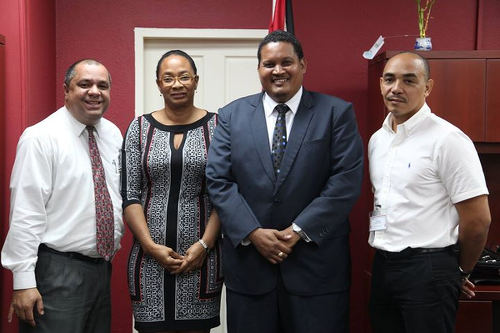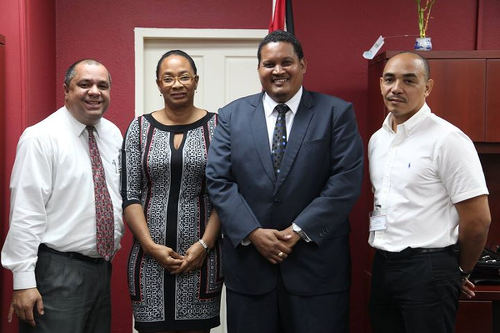 The TTGF is represented by Ramesh Lawrence Maharaj SC, although it is not clear whether the high profile attorney will individually represent the quartet of gymnastics officials. Wired868 was unable to reach the four officials.
Pointedly, Scotland said Williams' legal team did not accept that the TTGF's council members were lawfully able to hold their respective posts, due to alleged breaches of the gymnastics body's constitution.
"We have certain information, which suggests that the provisions of Article 6 of the TTGF's Constitution—regarding holding office for two years and for one term only, as well as the obligations included in that constitution with respect to the holding of annual general meetings—may have been violated," stated Scotland's legal document. "I also reserve my Client's position regarding the TTGF's compliance with the Registration of Clubs Act Chapter 21:01."
The dispute between the respective parties centres around the TTGF's controversial withdrawal of Williams from the Rio 2016 Olympic Test event, on the eve of the April 17 competition. She was replaced by her alternate, Marisa Dick.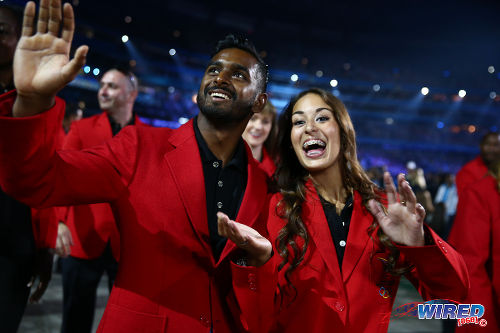 The TTGF said its decision to replace its qualified gymnast was taken on the back of an email from Williams' coach, John Geddert, which said, among other things, that she was "nursing an injured ankle."
"We are sincerely concerned for her health and cannot risk further injury," stated a TTGF release on Saturday April 16.
However, Geddert subsequently claimed that the gymnastics federation took his words out of context—and with malicious intent—while a medical check-up allegedly cleared Williams within hours.
The TTGF's action was also allegedly in breach of its contract with Williams, which suggested that she could only be excused from the Test event after consultation between the head coach, head of delegation, relevant medical personnel and the athlete herself.
The pre-action protocol letter described Williams' withdrawal as "hasty, unfair and unconscionable" and claimed that the officials: "acted unlawfully and/or without lawful authority and/or in breach of fundamental justice and/or have treated my client unfairly and/or in breach of the contracts and/or membership rights."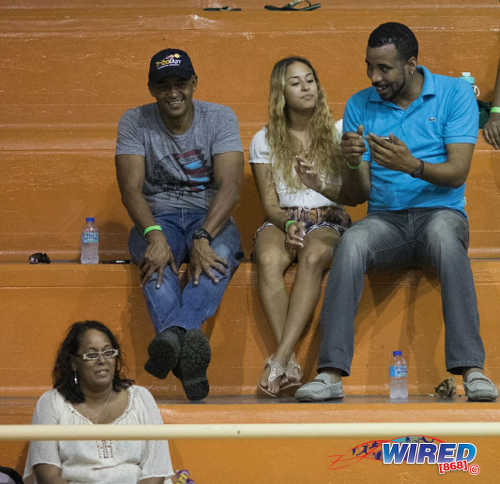 The legal document primarily used emails and What's App messages to build a case of bias, conflict of interest, and surreptitious and unreasonable behaviour by the four TTGF officials. And an email from Wattley, which referred to Williams as "unsportswomanlike", was said to have demonstrated ill feeling and bias against the former St Joseph's Convent (Port of Spain) student and Tots and Tumblers gymnast.
If successful, Williams' case can be a landmark action in holding sport administrators personally accountable for their actions.
(The Thema Move)
Excerpt:
As a result of the wrongdoing of all of you set out above my Client has: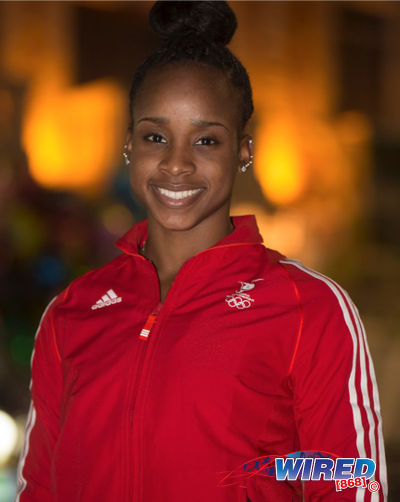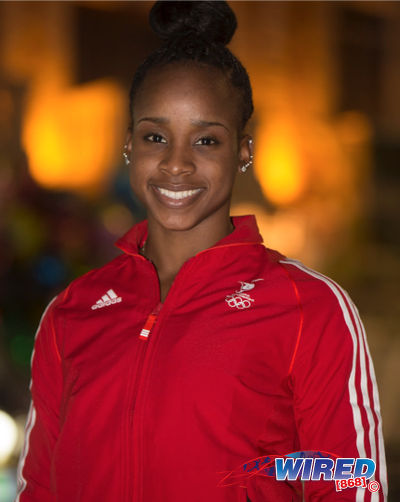 (a) Suffered psychological damage and significant associated stress, the full effects of which may yet unfold further;
(b) Suffered the huge loss of opportunity to be an Olympian, and an Olympian of historic stature as the first Olympic gymnast from Trinidad and Tobago and the lifelong opportunity for endorsements, motivational speaking engagements and related business opportunities.
(c) Suffered damage to her reputation, humiliation and embarrassment, both nationally and internationally, particularly having regard to the predominance of social media.
As compensation for the above my Client is entitled to very substantial general damages.
My client has also suffered special damage, some of which is still being quantified. As a result of the breaches of contract and other matters complained of above she has already suffered the loss of the opportunity of a scholarship as particularised below:
My Client did not proceed with an offer for the award of a four-year gymnastics scholarship at the prestigious Michigan State University to fill an open spot immediately for the fall semester 2014.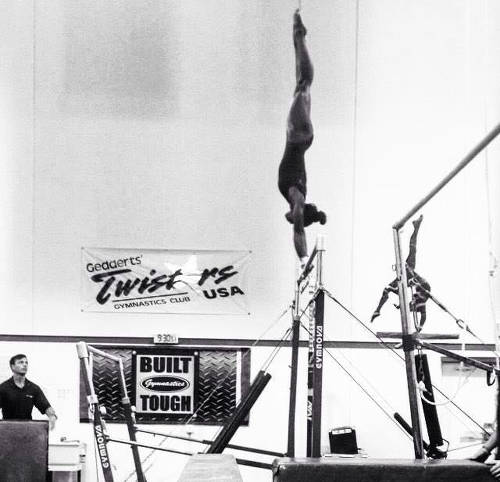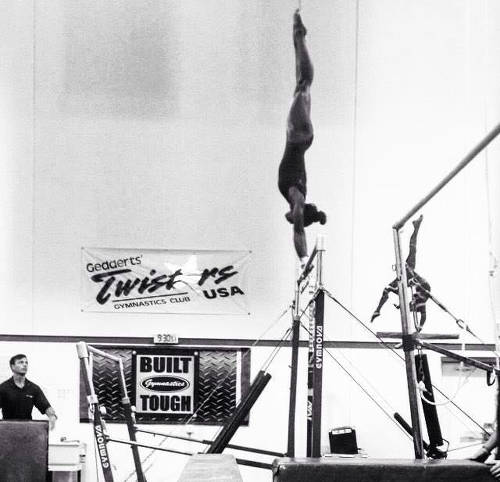 This scholarship was worth approximately $216,460 USD ($1,385,384 TTD) and my Client claims this sum as special damages.
Outline:
Tuition and Fees: $37,912.00 USD
Room and Board: $10,412.00 USD
Books and Supplies: $1,068.00 USD
Personal Expenses: $2,648.00 USD
Medical: $2,075,00 USD
Total Per Year: $54,115.00 USD
Total over 4 years: $216,460.00 USD (1,385,384.00 TTD)
I also advise that having regard to all the above, my Client will be entitled to declaratory reliefs from the High Court confirming that actions of the TTGF were mala fide and/or unfair and/or unreasonable and/ or arbitrary.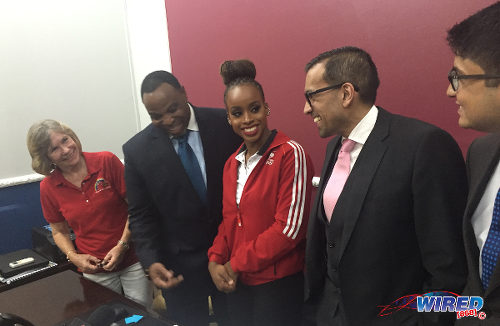 In light of the foregoing, I call upon you the TTGF and/or you Ricardo Lue Shue and/or you Donna Lue Shue and/or you David Marquez and/or you Akil Wattley within ten (10) days of the date to pay to my Client the total sum of TT$11,385,384.00 comprising the said TT$1,385,384 the special damages claimed together with the sum of $10,000,000.00 general damages and/or aggravated and/or exemplary damages, exclusive of legal costs.
For the avoidance of all doubt, the basis of my Client's claim in aggravated and/or exemplary damages is that your wrongdoing was conscious and/or outrageous and/or cruel, completely unmindful as to the consequences for a young person aged 20, bidding to be an Olympian in historic circumstances, an opportunity that is age related and sensitive to the four-year Olympic cycle.
Your conduct may alternatively also be categorised as harsh and oppressive and has caused damage to my Client, which cannot be satisfied by an award of compensatory damage alone.
I have advised my Client that she is entitled to an award of exemplary damages because justice to her is not likely to be seen to be done without it.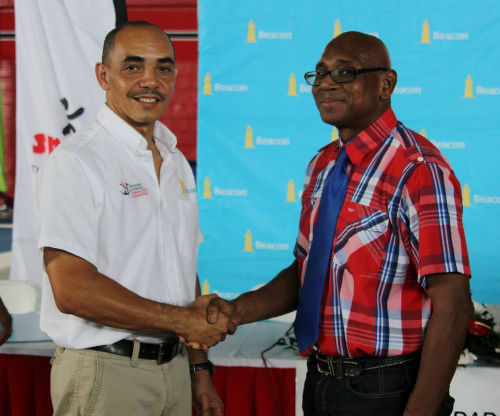 I am further of the view that insofar as the actions of you, Ricardo and/or you Donna Lue Shue and/or you David Marquez and/or you Akil Wattley, as agents of the TTGF and/or on your own behalf were calculated to provide to Ms Dick and by extension yourselves an opportunity for profit.
This too entitles my Client to claim exemplary damages from you.
If no satisfactory response is received to this letter within 10 days of its date as requested above, my Client shall initiate proceedings in the High Court of Justice without further notice to you.
Please be guided accordingly.