The Trinidad and Tobago Football Association (TTFA) must fork out TT$5 million to former Men's National Senior Team head coach Stephen Hart for wrongful dismissal and unpaid salaries and bonuses, after controversial football president David John-Williams failed to defend his sacking of the Soca Warriors coach.
Justice Eleanor Donaldson-Honeywell delivered the judgment this morning in the Port of Spain High Court in a further blow to the cash-strapped local football body.
Hart was represented by a legal team comprising Virtus Chambers attorneys Keith Scotland, Reah Sookhai and Sheriza Khan.
TTFA president David John-Williams, who was feted by Prime Minister Dr Keith Rowley and FIFA president Gianni Infantino yesterday afternoon at the opening of the TTFA Home of Football, did not even lodge a defence for his behaviour in court.
The Hart ruling is one of a string of high-profile legal losses by John-Williams against former employees, which includes: technical director Kendall Walkes, general secretary Sheldon Phillips, referees department head Ramesh Ramdhan and the entire National Futsal Team.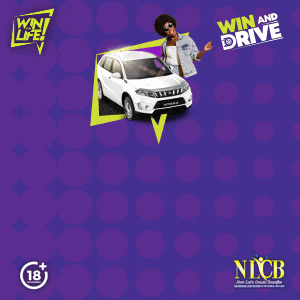 John-Williams' treatment of former high value staff alone is believed to have added in excess of TT$12 million to the TTFA's debt. But, although Hart is due a handsome cheque, the financial damage could easily have been much worse today.
The football coach, who is now employed by HFX Wanderers in the Canadian Premier League, opted not to pursue damages against the John-Williams-led body.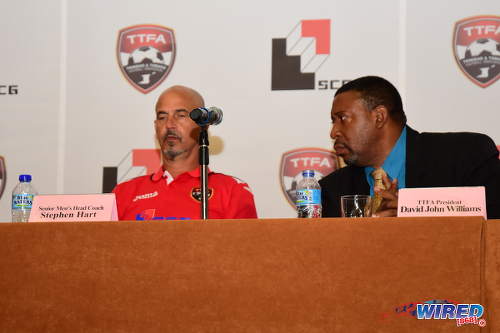 The most salacious aspect of Hart's case was John-Williams' claim of 'just cause for termination', which, according to the former's legal team, was relayed to the the coach by letter on 29 November 2016.
"The letter however failed to give particulars of the purported just cause," stated Hart's attorney.
Clause eight of Hart's contract states that the TTFA can terminate his employment with just one month's notice if the coach: 'failed to perform his duties in a professional and timely manner'; 'committed any felony or misdemeanour that involves moral turpitude or otherwise exposes the [TTFA] to disrepute or public embarrassment; or 'cannot legally perform for pay the services required to be performed by [Hart]'.
A week prior to Hart's dismissal, there were stunning allegations in the Trinidad Guardian Newspapers and I95.5FM that claimed the Warriors coach risked the life of goalkeeper Jan-Michael Williams by playing him against the medical advice of team doctor Dr Terence Babwah and medic Dave Isaac in a World Cup qualifier away to Honduras on 15 November 2016.
Williams was knocked unconscious in the match due to an on-field collision.
Babwah and Isaac claimed Jan-Michaels had a serious shoulder injury prior to kick off and resigned on 'principle' from Hart's staff while the TTFA issued the following release: "Dr Babwah, a member of the FIFA Medical Committee for over 10 years, cited that his professional integrity and that of the Team's medical staff, had been compromised by decisions made leading up to the Honduras game. Mr Dave Isaac, another clinical person who has been with the team for the past four years also tendered his resignation, citing concerns about specialist advice being ignored.
"Despite its best efforts, the Association has been unable to avoid the loss of these two critical members of the clinical team. Their departure, and the loss of their accumulated knowledge of the players, individually and collectively, creates a significant gap in the clinical expertise, know-how and resources available to the team."
However, Hart's coaching staff, including goalkeeper coach Michael Maurice and fitness trainer Tobias Ottley, as well as Jan-Michael himself, vehemently denied the pair's accusations.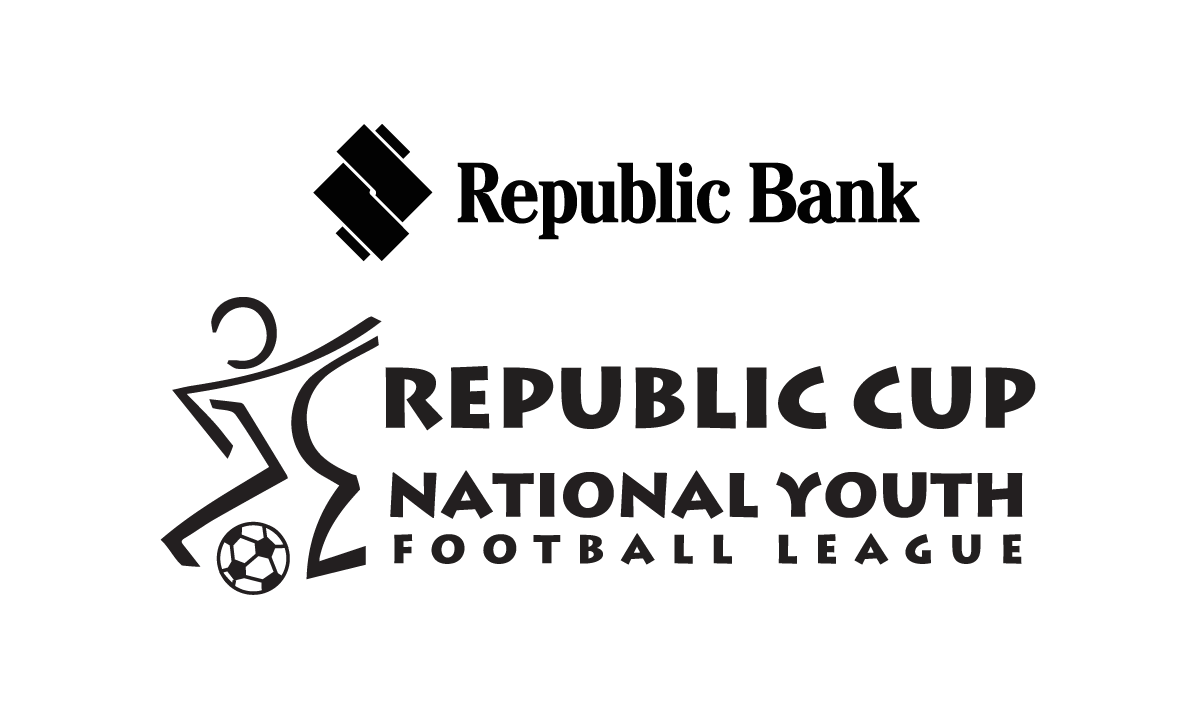 Hart: "[Babwah] never told me it was not safe to play Jan. He never ever said that! […] Before the game, Doc never came to me and said 'I advise Jan-Michael Williams should not play'. Because he would then have had to [also] recommend that Jan not even train [in Honduras]. And Jan trained fully.
"[…] Why would I risk a goalkeeper if he couldn't raise his arm? That doesn't make sense. Something is not reading right here at all."
Ottley: "I definitely was not told [that Jan couldn't play] and I didn't see him receiving any unusual pre-game treatment or strapping that would make me wonder if there was a problem.
"[…] I am actually stunned by this [and] I don't even understand what can be the motive to [submit their resignations] without a team meeting… There was nothing mentioned in our post-match meetings and it is the first time we had a day extra to sit down because of flight arrangements [from Honduras].
"I don't believe in coincidences and I find the timing off considering the current environment. It is widely known that the staff has been under the microscope for the longest while… It is disheartening."
Maurice: "I see this [Guardian] article and I don't know where that information came from. They said as a result [of the injury] he did light training leading up to Honduras game. That is not true! Jan trained fully!
"[…] So I don't know where all this stems from at all, at all, at all… I don't know what is going on and this sounds strange to me. But there is probably a lot going on behind the scenes that I don't know about."
Jan-Michael: "[…] I don't know if there is some underlying tension between the doctor and the coach but I am really upset that they are trying to involve me in it. I really can't understand why they are trying to tarnish the coach's reputation and mine to a lesser extent.
"I am completely flabbergasted… My only regret is that Dr Babwah or David Isaac would have answered the phone or responded to my messages before I made this statement, so I would have afforded them the same courtesy that they did not extend to me before they passed on the misinformation about me being injured and unable to play."
Babwah and Isaac were both re-hired by the TTFA under Hart's successor, Tom Saintfiet. Maurice and Ottley have never been employed by the local football since while Jan-Michael was axed as soon as the Warriors were ruled out of contention for a place at the Russia World Cup.
In the face of the staunch public defence of Hart in relation to his use of Jan-Michael, John-Williams subsequently abandoned his attempt to dismiss the coach through just cause. His next letter to Hart was on 6 December 2016, according to the coach's attorney, and this time he claimed that Hart 'agreed to part ways and due to this assumption, the [TTFA] did not issue a termination letter'.
Hart again denied John-Williams' assertion.
"In the premises, [Hart] was admittedly dismissed summarily and without notice," stated the coach's legal claim, "and became entitled to his base salary for the un-expired portion of the duration of his contract for the period December 2016 to 31 December 2018 at a base salary of $25,000.00USD amounting to $600,000USD."
Hart's statement of case also revealed that John-Williams ordered him out of his apartment within barely two weeks of his 'termination letter'.
"By letter dated 19 December 2016 the Attorney-at-Law for the [TTFA] wrote to [Hart's] Attorney-at-Law," stated Hart's statement of case, "indicating inter alia that the [TTFA] was incurring additional expenses as a result of [Hart's] alleged late departure from the apartment…"
Even if Hart had been sacked for just cause, the termination clause allowed him until at least 29 December 2016 to leave. Still, the coach wrote then general secretary Justin Latapy-George on 15 December 2016 requesting clarification on: the cancellation of his mobile phone account, the return of his vehicle, the cancellation of his internet and cable and the time by which he had to vacate his apartment. Latapy-George acknowledged the email.
Neither John-Williams nor Latapy-George answered Hart before the TTFA president's legal letter, which warned him to vacate the premises.
Ironically, at the time, the TTFA owed Hart his base salary for the periods October to November 2015 and September to November 2016 while he was paid TT$5,000 short from July to August 2015. Hart was also due US$7,444 for baggage, food and travel expenses on the job.
Perhaps the most startling example of John-Williams' treatment of Hart came in his refusal to pay bonuses due to his coach.
On 2 September 2016, the Warriors drew 2-2 with Guatemala in the final Concacaf semifinal group stage fixture at the Hasely Crawford Stadium in Port of Spain. The result meant Trinidad and Tobago had qualified for the Hex of the Russia 2018 World Cup qualifying series and triggered a cash windfall of US$1.5 million or TT$10.4 million to the TTFA.
Hart's contract stipulated that he was due US$10,000 from that figure, which was just 0.007 percent of the bounty.
But John-Williams never authorised payment to his coach. Instead, two months later, the TTFA president sacked Hart, arguably participated in an attack on his integrity and moral judgment—by issuing a public statement with allegations by Babwah and Isaac without discussing the matter with Hart, his staff and Jan-Michael—and tried to prematurely throw him out of his apartment.
In contrast, John-Williams continues to publicly support Lawrence although he led the Warriors to the bottom of the Hex and oversaw their relegation from the Concacaf Nations League top tier, which comprises of 12 nations.
In nearly three years and after 36 matches, Lawrence has managed just two competitive wins (Panama and USA) and four friendly triumphs (Barbados, Guadeloupe, UAE and Anguilla). During that period, the Warriors have lost to Jamaica, Thailand and St Vincent and the Grenadines and only managed draws against Grenada (twice), Guyana (twice) and Martinique (thrice).
John-Williams continues to pledge his support to Lawrence and insisted that the Warriors have improved since Hart's departure. Last week, the TTFA president hinted to the Newsday that, in any case, he could not 'afford to fire' Lawrence.
Editor's Note: Click HERE to read former Soca Warriors goalkeeper Jan-Michael Williams' response to accusations against coach Stephen Hart that he played the custodian against medical advice.