United States Olympic gymnastics coach John Geddert, who is also the coach of Trinidad and Tobago gymnast Thema Williams, has accused the Trinidad and Tobago Gymnastics Federation (TTGF) president David Marquez and his board of breaching its contract with Williams, twisting information to justify malicious intent against the athlete and risking the health of her alternate Marisa Dick.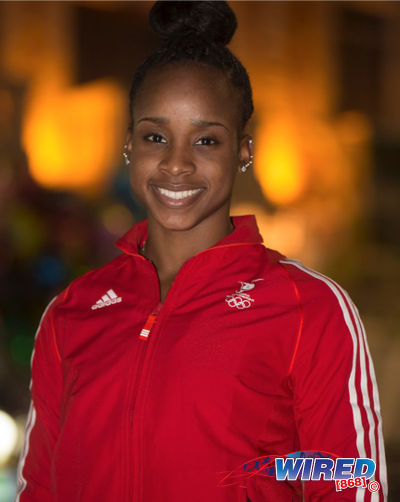 The explosive email, which was sent to Marquez and the board just after midday on Saturday, followed the TTGF's decision to replace Williams with Dick for the 2016 Rio Olympic Games Test event.
Dick finished 55th out of the 66 athletes to become the first Trinidad and Tobago gymnast to qualify for an Olympics.
However, Geddert insisted that Williams was unfairly stripped of her qualification spot.
The following is the full email:

(Email from John Geddert to the Trinidad and Tobago Gymnastics Federation)
At 12.50 pm on April 16: As expected, your Federation has read between the lines to find the excuse you feel is justified for making the change that several have always wanted to make.
My concern with filing reports is exactly this. I stated that we were limiting pounding. This is normal for all athletes gearing up for the meet of their lives. This is to reserve their legs and not place them at additional risk.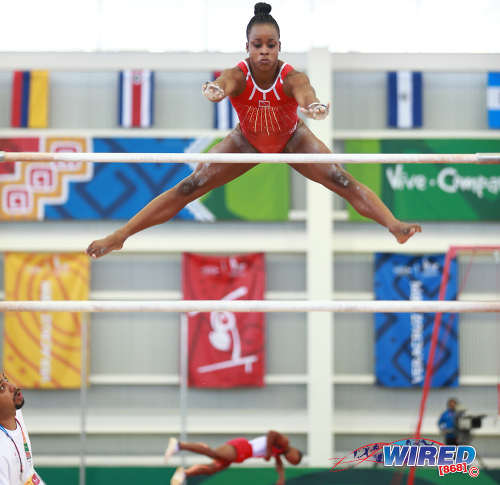 I limited (former US gold medalist) Jordyn Wieber's "pounding" whenever possible. Sprinters do not sprint extra meters, swimmers to not swim extra laps prior to important competitions. It is the same for gymnastics.
It is also normal for athletes dealing with MINOR injuries, so as not to turn them into MAJOR ONES. I am confident that a large majority of athletes in this competition are dealing with limitations, whether it be shoulders, back, wrists, hamstrings, achilles, or ankles.
I did not say she was not landing at all… I stated she may not perform well but this did not mean she would not be able to perform up to the standards I would expect of an international class athlete on this important world stage.
Not performing well (up to her full potential) more than likely applies to 50% of the athletes in the field at this point. She would be able to perform.
I mentioned podium being a disaster. But is was for many athletes getting used to the lighting, the podium, the ceiling height. She also performed satisfactory routines after her initial attempts.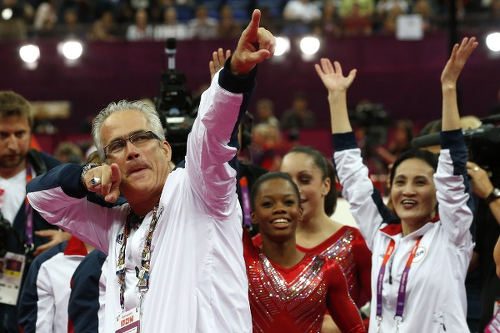 We chose to do a dance through on floor. This is always an option for athletes. The purpose of podium is to acclimate to the competitive arena. This was accomplished. I have known several US and other foreign athletes (men and women) who have less than stellar podium performances yet did quite well in competition.
Have you ever watched a podium performance? Three falls were on her first bar routine (which obviously have nothing to do with an ankle) but she had nearly a flawless routine on her second attempt.
She fell on her first vault but she corrected (it) on her second. Two falls were on beam but she corrected both of those also. YOU over-reacted!
Why not use my second day report where it was stated that she did some good things on bars and beam? You chose to hunt for a negative.
I guess I should have remained vague or silent in my report.
Then there is not even the courtesy of a phone conversation to obtain more objective information. David (Marquez) stated that he called "several" times to the hotel and my cell but it went to voice (mail).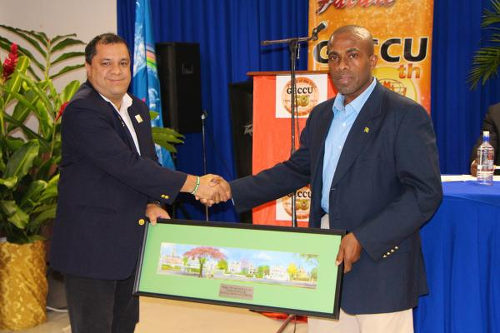 I have no voice mail messages and only one missed call to my cell at 12.20 am. (I was sleeping). I was in my room from 11.00 on. My room phone did not ring once.
Did not this situation warrant a personal conversation?
I think it did but you (David) did not want information that would nullify the path you wanted to take. You were not diligent in protecting the earned rights of this athlete.
Perhaps it was late in the evening… How about a conversation in the morning? Isn't this important enough to warrant a conversation?
I believe this violates your national team agreement (I do not have a copy with me) that states something to the affect that the responsible coach must be involved in the decision to withdraw or replace an athlete.
I do not think an email at 1.27 am qualifies as proper communication and therefore you may very well be in violation of the NTA.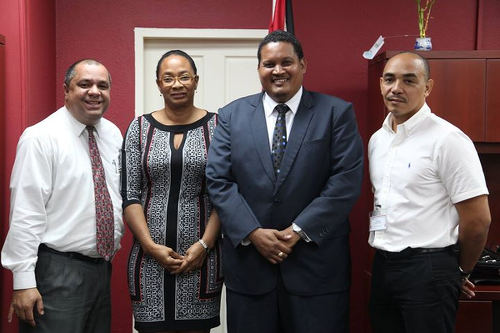 As for the withdrawal comment and reference to such, that is again reading between the lines. That in the course of a normal conversation that included understanding the responsibility on her shoulders and would be a normal question when dealing with any slight injury: DO YOU THINK YOU CAN DO THIS?
The answer to that has not changed. SO basically because I included that in a report, this athlete will now suffer the injustice of being removed.
Your assigned athletic trainer and physio (Nicole Fuentes) who is here on site, informed you all that you were over-reacting. I am informing you that you are over-reacting.
THEN you think that placing an athlete (Marisa Dick) on a plane for 14 hours… enduring a 3-4 hour time change…. add in lay-overs… is a great solution that places your country in a better situation.
There is no way that this should even be a consideration. First of all, it places that athlete in grave danger. There is a reason why coaches train lightly after significant flights. There is a reason why there is an established standard of one day of acclimation for every 1-2 hours of time change.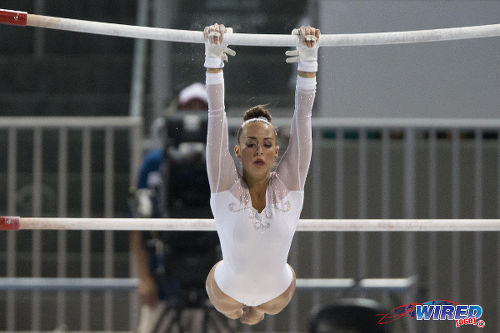 What about flight delays? Oh my! This is clearly a sign of not knowing sports. I could understand if there wasn't any other option BUT there is! This is a shame.
You are not here. You do not know the extent of any situation. You are not trusting the advice of the physio that you contracted for the care of this athlete.
You are not trusting her coach to know what is best for the athlete. I understand what is at stake and I am not one to risk that for personal agendas (I've been to the Olympics).
This is about fairness and what it right. As I write, I (got) the report from the medical staff here at the Olympic test event and, in their assessment, she is cleared to participate fully based on her decision to do so.
For obvious reason they can not make the decision for her but they did not medically disqualify her OR have any significant concerns about health and safety.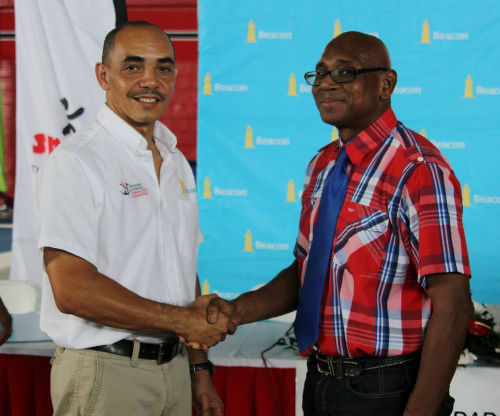 I hear now that Marisa's coach on the floor will be Ricardo. If this is true I have to laugh at the irony.
Does anyone else on the council see the conflict of interest here???
But again… it has been expected.
I would like to say it has been a wonderful experience in working with the TTGF but we all know the chaos, drama and turmoil that has filled the air over the past two years.
My regret is for Thema and her family and her Trinidad club who have vested so much into this process. Thank you Fran, Corryn (sic) and Dale for the undying support you have given this process and all that you do for fairness in the sport of gymnastics.