Eighteen year old gymnast Marisa Dick wrote her name in Trinidad and Tobago's sporting history today, after she travelled for a day and a half from Alberta to Edmonton to Houston and, finally, to Rio de Janeiro, where she shook off jet lag to secure the country's first ever artistic gymnastics spot at an Olympic Games.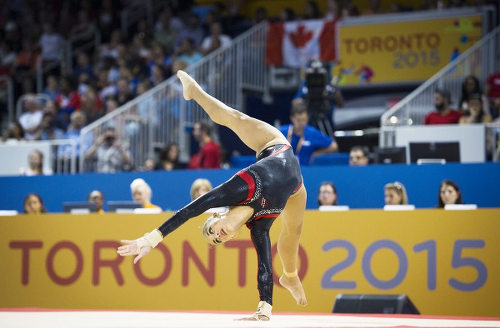 Dick's journey began just after midnight on Friday while she finally stepped off a plane in Rio at 9.30 am today, on Sunday April 17. Her drive to Edmonton was roughly five hours long, followed by a four hour and 15 minute flight to Houston—exclusive of a lengthy lay over there—and a 10 hour trip to Rio.
And, just over seven hours later, she somersaulted her way into Trinidad and Tobago's record books—after scores of 13.1466 (vault), 12.366 (uneven bars), 13.2 (beam) and 12.333 (floor).
The Trinidad and Tobago gymnast, who was born in Edmonton and has dual-citizenship, executed her patented "Dick Mount" on the beam, which, according to live updates from TheGymter, brought her warm applause and led to her highest score of the event.
Dick's scores, according to a local gymnastics source, were not outstanding. But neither was anyone else's at the Rio venue that has been heavily criticised by the competitors so far.

"The scores are much lower (from everyone) than they would normally be in this type of tournament," said the gymnastics insider, who spoke to Wired868 on condition of anonymity. "It is kind of what I expected on floor, as she just came in and that was her first time on that apparatus. That is the score I wasn't that happy with.
"Otherwise, it was fair. She came and did her best. It was better than having nobody there."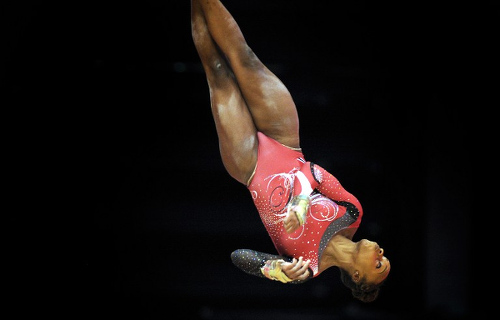 The last throwaway line is unlikely to go down well in some quarters.
The Trinidad and Tobago Gymnastics Federation (TTGF) obviously did have somebody else there. Twenty year old local gymnast Thema Williams was in Rio and had earned her right to compete this afternoon.
However, a day before the event, the TTGF withdrew Williams and inserted her alternate, Dick, in a decision that can still have explosive consequences.
TTGF president David Marquez said he made the decision in the best interest of local gymnastics, after an email from Williams' coach, John Geddert, suggested that his athlete was not in good physical condition.
However, Williams' attorney, Keith Scotland, insisted that proper procedure was not followed and subsequently launched an appeal.
As the gymnasts competed in Rio, Geddert suggested, on social media, that Williams would have easily secured an Olympic berth today. But it might be a moot point now.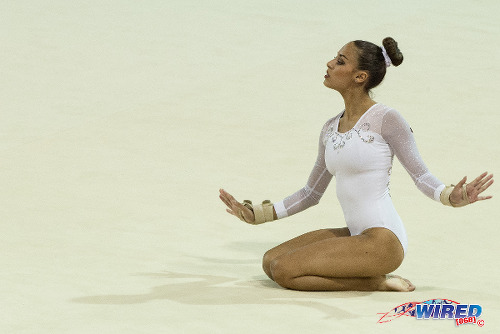 Or maybe not.
Trinidad and Tobago Olympic Committee (TTOC) president Brian Lewis told Wired868 this morning that he could not intervene regarding the TTGF's selection of an athlete for the Rio Test event, since it was not an official Olympic event and therefore "is under the jurisdiction of the international federation and the organising committee."
Lewis' position appeared to have changed by Sunday evening though, once Dick had qualified for the actual Olympic competition. If, that is, his tweet was directed at the TTGF at all.
"As long as people understand its @TTOlympic that has the final say in respect of #TeamTTO selection for the Olympic Games," tweeted Lewis. "Plain talk."