"Okay, so if Brian Lewis is an idiot and an A-hole and 10 golds by 2024 is pie-in-the-sky, then is it two bronze medals by 2024? Is it twelve finalists by 2024? Is it no medals by 2024?
"Surely, whether it's one cent or a million spent, we must have measurables, we must have key performance indicators?"
TTOC boss Brian Lewis sat down with Wired868 to set the record straight on a few important things. Here is the second part of that wide-ranging September 2016 interview with editor Lasana Liburd. Part One was published last week.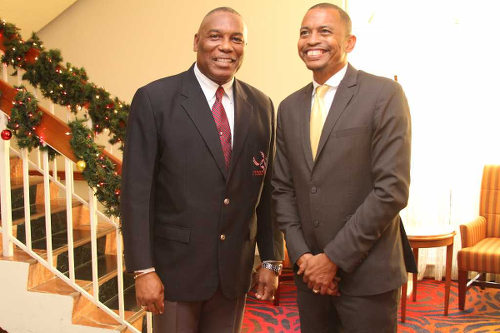 Wired868: Alright. And to the matter of the chef de mission [Dr Ian Hypolite] who, according to one of the explanations, informed the TTOC beforehand…
Brian Lewis [interjects]: One of his explanations was very clear. He would have brought it to the President of the Olympic Committee. And the President of the Olympic Committee, after considering all, the totality of the facts that were before the Olympic Committee, the President of the Olympic Committee would have approved the dual role.
Wired868: Okay. Did you know beforehand how many hours he would have been on ESPN and how long he would have been away from his duties essentially? 
Lewis: What I knew was… What I would have had to consider was the structure we had in place, with a deputy chef. We also had Dr [Terry] Ali. So what we would have done—again, context is a very interesting thing—what I would have created was something called a Games Management Committee that is chaired by the Secretary General, Annette Knott…
Wired868: That's the same committee that decided on…?
Lewis [interjects]: The same. That's the Games Management Committee that, along with legal advice, would have considered the gymnastics issue. So what we had in Rio would have been a deputy chef in Lovie Santana. who was the Senior Administration Officer for the TTOC, and her strong point is administration.
Then you had the Team Manager in terms of the various team managers. We also had present there the Secretary General, who's also the chair of the Games Management Committee. Then you had Dr Terry Ali, the Chief Medical Staff, who is also a member of the Games Management Committee…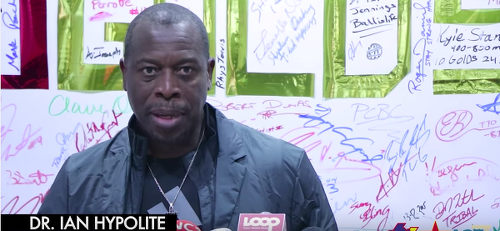 Wired868 [interjects]: What was Dr Hypolite's specific role there?
Lewis: He was the chef de mission.
Wired868: And what does that specifically entail? Because we have looked, of course, at the chef de mission's role in other countries. Like we saw, in Canada and Jamaica, they were involved with…
Lewis [interjects]: And there's also the chef de mission's role in the US and British Olympic Associations. From where I sit—having been a chef, etcetera—I wanted to evolve the chef's role as a leader. So that the chef was, in fact, a CEO kind of chairperson. And you have deputy chef, you have the various team managers and that was one of the contexts that I would have considered.
And also the fact that, as I was telling you earlier on, that CBI was responsible for the broadcast and the partnership with ESPN was to deliver the broadcast rights. So again, the TTOC was a shareholder of CBI Limited which, as I said, is CANOC Broadcast Limited.
So I would have factored that in, in terms of Trinidad and Tobago's support for what the CBI was trying to deliver in terms of the broadcast for the Games. I also would have considered that it did not violate the IOC's accreditation rule—but had it done that, then it would have been a whole different kettle of fish.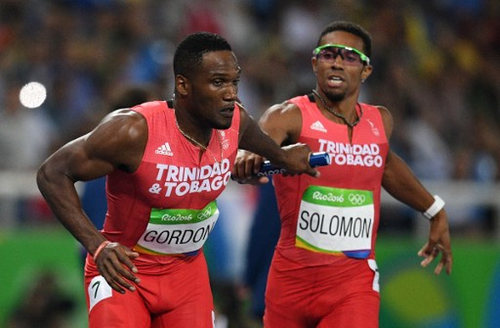 Wired868: So is it a case then that a lot of his duties would have been done by the deputy chef de mission?
Lewis: No, I think it is a case that he would have had the responsibility to ensure that everything that was required to be done would have been done. Whether he would have delegated to various people based on specifics, that was his role and responsibility as the chairman of the delegation to allocate. I don't think he did not conduct his responsibilities.
Wired868: But some things obviously would have been taking place while he was on air so he wouldn't have been able to react—like with the relay teams and so on…
Lewis: Let me just clarify that. The relay team issue has never been handled by a chef since I've been with the TTOC—and I've also been a chef. Issues that are specific to a sport is why you have a team manager for the sport and a head coach.
Wired868: So, as a chef, what type of issues did you deal with?  
Lewis: You have overall issues. I mean you have to… Again, just like any CEO, just like any chairman, you have overall responsibility for the delegation. But as I said the key part of that…
Wired868 [interjects]: But that's the part we are looking at, you see. When decisions had to be made, whether or not the CEO is there to…
Lewis [interjects]: Decisions like what? Specify, specify decisions like what?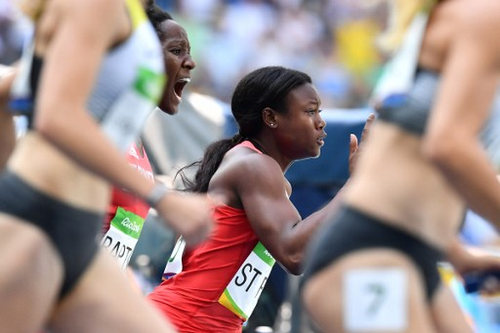 Wired868: Of course the…
Lewis [interjects]: Let me reiterate, Lasana. In the issues related specifically to track and field, any sport, it is the remit of the team manager and the head coach, from a technical perspective. When I was a chef, we'd have general meetings… It's held early in the morning [and deals with] issues related to the overall order and different things… You have that meeting with your general team, just like a manager or a CEO would have… Issues that crop up, you delegate how you deal with it… So that is how it has been constructed.
Wired868: Okay. So with the protest, is there a cost to making an appeal? 
Lewis: Whatever is the requirement, whatever it is related to that, that's dealt with at the level of the sport…
Wired868 [interjects]: But if there's a cost to the protest, then the track officials are not using their own money, they're using TTOC money. You will think that, in those cases, or if the medical staff had something of an urgent nature happening…
Lewis [interjects]: Let me reiterate, the relay process was the remit of the team manager. If there was a cost, the team manager deals with that and there's a reimbursement or whatever. We don't say, 'Well, okay, today we'll expect this protest so walk with that.'  That's not how the system works.
Wired868: And that's why I would have expected before they act and before they pay that cost…
Lewis [interjects]: Whatever cost there would have been, the team manager will deal with that. And if it is that you say at the next meeting that I paid the cost for the protest, it was a US$150, we'll take care of the reimbursement. We'll not say, "No. I'm not reimbursing you, that's for your cost.' I don't know what else to say.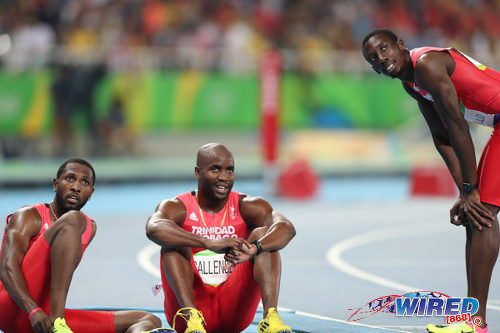 Wired868: Many company CEOs don't operate in that way, eh. That they allow people to act and tell them about it later because…
Lewis [interjects]: No. You're taking a lot of what I'm saying out of context. I refuse to accept that because, at the end of the day, once you delegate, people have a responsibility for things. Alright? So that that is something in fact that George Commissiong, who was the [track and field] manager and has gone to more than one Games, he ought to have been able to deal with all issues competently.
Wired868: Okay, so are you satisfied with the operation, how it was handled with Dr Hypolite as chef de mission and commentating for ESPN?
Lewis: Again, I am still awaiting the actual written report from the chef, the medical report (and) the individual team managers' reports. Of course, as I said, we had the Secretary General there. And once those reports are in, we'll normally have a review process and identify issues, things that need to be changed going forward, what worked, what didn't work…
Wired868: Okay. As of now, you remain comfortable with your decision?
Lewis: As of now, I stand by [all] of the decisions; I can't take it back.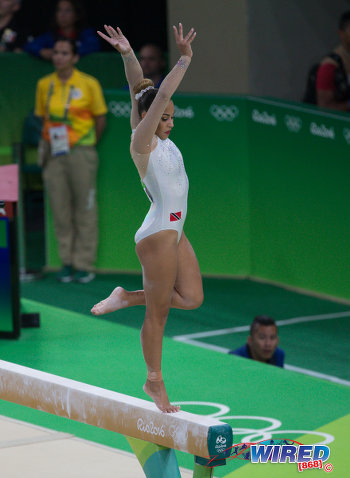 Wired868: Okay but would you make the same decision again for the next Games? What do you see as the benefit of that decision? 
Lewis: What I see as the benefit of the decision? As I said at the time and with the totality of the facts, there was no issue in regard to the IOC's accreditation rules. I felt that if there was an opportunity—given the structure that we had put in place—for the Trinidad and Tobago Olympic Committee to give further support to the efforts of CBI Limited, that I should do it. So I have no regrets about the thinking that would have gone into approving the decision.
Wired868: Did anybody from CBI approach the TTOC directly to ask for the chef de mission to be seconded to ESPN? 
Lewis: No. They would not have approached the TTOC directly. He was very clear in an interview that appeared in the papers…
Wired868 [interjects]: Well, I can't go by the papers…
Lewis [interjects]: I'm just telling you. But you're aware so don't try to play clever with me. You knew that he said he had applied to ESPN, as had other people in Trinidad and Tobago broadcast.
Wired868: Well, when you said you were helping the CBI, you didn't say that they didn't ask you for that help…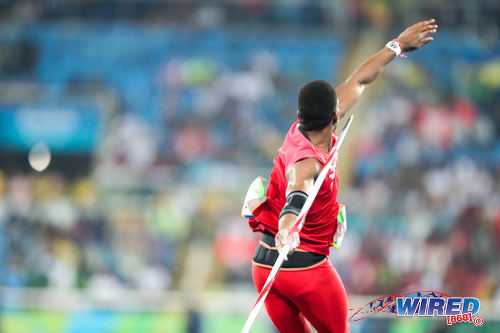 Lewis [interjects]: What I'm saying is, let me repeat, the structure that we had put in place—this Games Management structure—I had real confidence in. It did not violate the IOC's accreditation rules and then there was the additional aspect of the CBI Limited and what they were trying to do on behalf of the Caribbean Association of National Olympic Committees, which was historic. It had never been done in the context of the IOC giving the broadcast rights to national Olympic committees, alright? And it was Caribbean-focused…
I'm saying that that also played on my mind because the TTOC is a partner in CANOC and we're very involved in CANOC and the betterment and furtherance of the Caribbean Association of National Olympic Committees in the Caribbean. And we are, like all the other national Olympic committees, a shareholder in the CBI Limited. So I'm saying that that factored in, in terms of additional support. So I can't have a regret about giving that.
In fact, I don't have a regret about the decision. If that was put to me and I went forward as the president for 2020, would I make the same decision? Again, given hindsight is 20/20, it would be interesting to see what would happen.
Wired868: That's not a yes or a no. What would you make the decision based on then? 
Lewis: Well, I know it wouldn't have the important element of supporting CBI Limited. Because CBI Limited, already it's known, didn't get the television rights.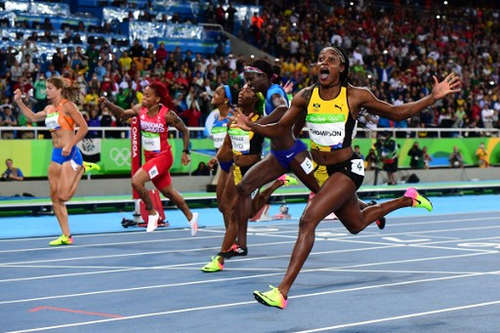 Wired868: Although CBI hasn't said what their share of the TV rights are and when it can be distributed or anything like that?
Lewis: That would depend on CBI. CBI Limited is a company under the Companies' Act and there are obligations and duties under the Companies' Act and the Articles that I'm sure that CBI would…
Wired868 [interjects]: Okay. But beforehand, you all, the different Olympic bodies across the Caribbean, should have the information in terms of when the CBI will act. Because they're doing something on behalf of you all, right?
Lewis: But, Lasana, again, why you going down…? You can't expect a company to produce financials two week after an event.
Wired868 [interjects]: No. But I would know the date that they're going to. We would know beforehand, Olympics are on this date and this day…
Lewis [interjects]: You should direct that to the CBI. I am not even on the board of CBI. We are shareholders, so we would expect within a reasonable time. I mean we have the CANOC General Assembly in October [2016] in Guadeloupe. I expect by then we will get [some financial information].
[
Lewis was elected as CANOC president, a month after our interview
].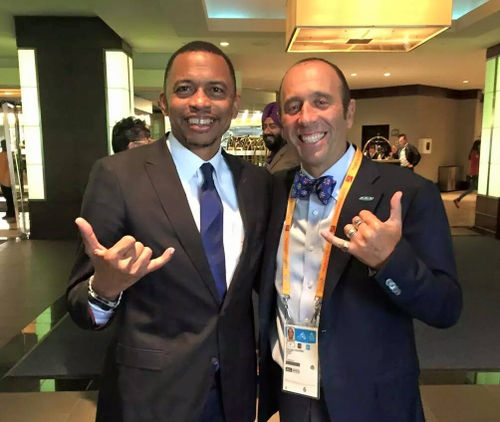 Wired868: Alright. And gymnastics? On the same day that you all announced that Marisa Dick would go to the Olympics, the TTOC said it would have to look into Rule 13…
Lewis: Rule 13?
Wired868: And that it was likely that there would be some sort of announcement with regards to that long before the Olympics. But that didn't happen…
Lewis: I didn't say that there would be some kind of announcement. I could never have said that. There's no track record. What I said is that a committee would be constituted…
Wired868: Was a committee constituted? 
Lewis: Yes.
Wired868: Has anything happened?
Lewis: The committee was constituted. Yes.
Wired868: Okay. Can you tell me who's on the committee?
Lewis: I'm not… [Pauses] Again, there are some legal issues that have come up and again it's very challenging…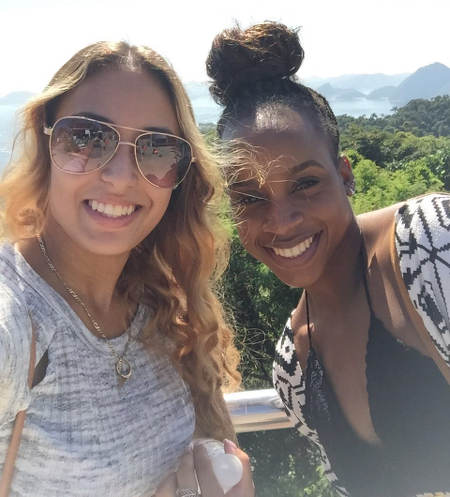 Wired868: Can you give me any idea what the legal issues are?
Lewis: The legal issues are related to the well-publicised things that are in the public domain.
Wired868: That's not very specific.
Lewis: How do you mean?
Wired868: Can you give more specifics about the legal issues?
Lewis: Lasana, don't do me that, nah; there's a court matter…
Wired868: Okay, so you mean it's been delayed because of…
Lewis [interjects]: It's not being delayed. Go and do your research. There is a court matter and you're going to have an enquiry and call people to an enquiry to do what?
Wired868: To see if they were in breach of Rule 13? Isn't that what the…
Lewis [interjects]: No. You go and find any precedent where that has not been stopped.
Wired868: Has the Committee met? 
Lewis: Yes.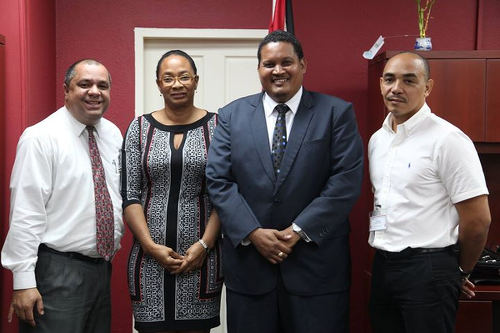 Wired868: Have they made a decision not to… What exactly have they done?
Lewis: I'm not at liberty to say that. You don't understand the legal constraints that this is facing. You all want to have all the information…
Wired868 [interjects]: No. We're just asking for an update…
Lewis [interjects]: What I am saying is that there have been some legal complications that have continued and, at this point, I have been told that I have to await a legal opinion.
Wired868: Okay. I guess that's related to the court case? 
Lewis: Uhn-hmm.
Wired868: Okay. What is your take on criticism from Keshorn Walcott and other athletes who said that the camp wasn't unified and that they didn't feel the support that they wanted?
Lewis: Well, I haven't had the opportunity to speak to Keshorn. So I'm sure that I'll have the opportunity when he's back. I'm still awaiting the various reports and, just as we did with London 2012, we took on board the views of the athletes in trying to put together the 2016 camp. Whatever issues and challenges there may have been, we will take it on board and see how we could improve the Tokyo 2020 camp.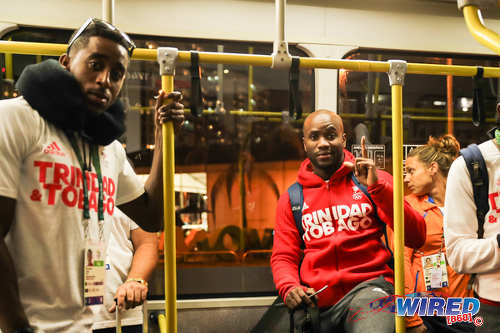 The only issue I'm aware of was that, unlike the London 2012 camp, not all the athletes were able to come into the camp at the same time. So, I think that is an issue that we all need to sit down and talk about because that didn't happen in London 2012. So I know that that would have been a concern.
That was a choice some of [the athletes'] coaches made to be very blunt… As I said, the Olympic Games is such an intense stress test. I think that at the end of the day you learn from it and you move on. I'm just saying—people may take this the wrong way—you don't really dwell on things you know. You focus and say: what are the elements, what did I do right if anything and what didn't go according to plan and what did we do wrong or what mistakes were made. You address it and you go on.
Wired868: What would you do differently in hindsight? 
Lewis: I don't know I haven't received the reports yet. As I said, in London 2012 we had everybody in so I am sure that would have impacted certain things…
I can't allow negativity or our failure to meet our expectations to make us lose confidence and faith in the athletes and lose confidence and faith in the effort we are making to transform this sport system… You hear people from within sports and the sport system, be it coaches or it might be administrators, criticising certain things and you ask yourself 'Well, why didn't they do something?' You know there are a lot of people that are very aware of some of the specific challenges…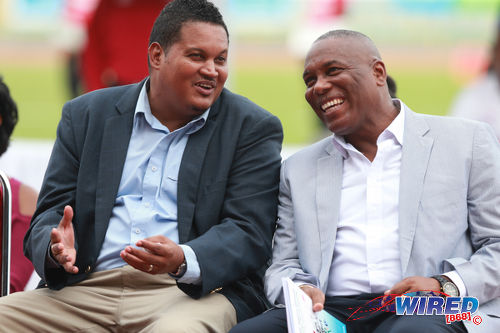 Wired868 [interjects]: Are you speaking here about sport administrators themselves?
Lewis: I'm talking about sports administrators, I'm talking about coaches, I'm talking about supporters, fans. There are a lot of people who are very close to sports—[or] sport organisations, sport clubs—and my thing about it is we have to be the change we want to see. It's more than talk, it's about doing.
As I told one coach, you have all these ideas and all these concepts as to what is being done wrong. Okay. How about working towards, in your field, producing an Olympic champion in four years or eight years? What are you as a coach doing? What are you as an administrator doing? What is your club doing? If each of us focuses on improving and building capacity and being the change that we want to see, we may make progress.
Wired868: Okay, well, looking back again at the Olympics, what did you feel were the key issues for us in not meeting expectations?
Lewis: If you look at the breakdown of the seven finalists. You have the 400, you have the 4 x 400, you have the javelin, you have the 100m and 200m women… So if you break it down, okay so Michelle-Lee Ahye finished fifth and sixth, she broke a national record. Machel Cedenio broke a national record and one that stood for 24 years. Keshorn finished third. He threw 88 in the Games before, fine, but what he threw in the actual [2016] final was greater than the distance he threw to win the gold medal…
What I'm saying is, at the end of the day, that's sport. If it is that we didn't have semi-finalists and we didn't have people setting national records and personal bests—and you look at somebody like Dylan Carter, who broke a national record at 20, you look at the fact that Machel Cedenio is at 20. To me, it's about what do we do to continue to improve.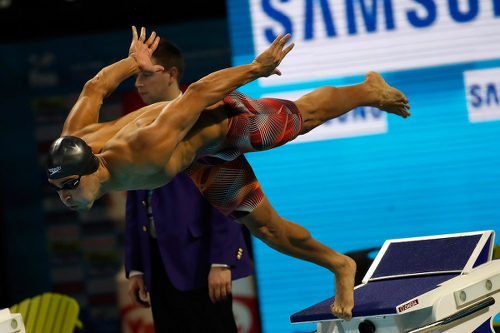 Wired868: You mentioned the relay teams and Ato Boldon said they had barely practised. What can you tell us about that?
Lewis: Again, that is a discussion that I think needs to be had. But we have to be realistic. We're dealing with different camps and different coaches internationally so how do we come to an agreement going forward for Tokyo 2020?
I know that Ato put forward a proposal in terms of the relay and I think we have to respect Ato's view and feeling.
Wired868: What was his idea? 
Lewis: To have all the relay teams meet ever so often to have like a relay camp that you structure it around when all the athletes are at a meet… It's a concept that has merit and it's a concept that I would certainly like to see considered and implemented. But realistically, as I said, there're some challenges to surmount.
In the context of track and field, that's the same challenge that countries such as America, even Jamaica, would have from time to time. When you have world-class athletes in different camps with different coaches, you will always have that challenge.
I remember when we were trying to organise the summit, the Michael Johnson Performance Workshop, I personally had to call the coaches to try to get them to support by sending their athletes.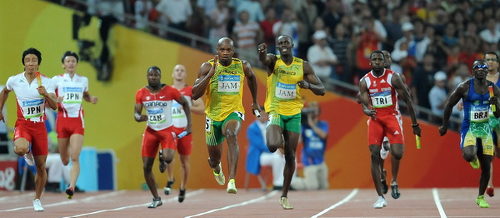 Some coaches did and some coaches felt that it was going to interrupt their program. I'm saying to you that there will always be that problem. But having said that, we have to figure out a way.
Wired868: Alright. And looking forward now, do we continue with what you've been doing for the last three years? Do you have different ideas now?
Lewis: I think that one of the things that I—if I have the opportunity going forward—would like to do is to accelerate even more some of the transformative things that need to be done. I think that we need to embrace technology in a greater way in the context of sports science, bio-mechanics and some of those things. I know that there are different views on it but I think it's a conversation that we need to have.
I think that we need to focus, in a very strategic way, on women in sport because I believe that we have potential and the talent in terms of women in sport. I think it is a travesty that, to date, we haven't had a female Olympic medallist.
That is something that I would like to focus on even more.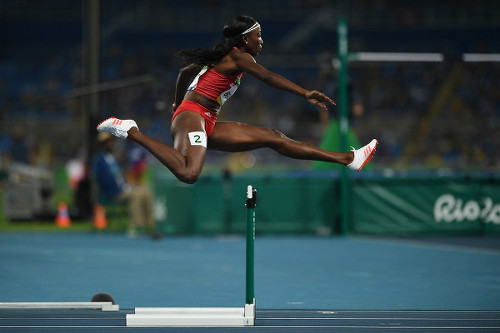 Wired868: How would you get more women in sport? 
Lewis: I think that we need to create the environment that encourages women in sport in general. Sport is not created in a vacuum in the context of some of the societal issues and cultures and acculturalisation. And I think that we need to do more to encourage women in sport and to not only get them involved but to keep them involved in sport in a very serious way.
Wired868: You say it doesn't operate in a vacuum but this is a country that had a female prime minister and has female soca stars. How is a shortage of female success in sport comparable to what exists elsewhere in our society? 
Lewis: There are a lot of sacrifices you have to make to get to the elite level in sport and there are a lot of contradictory aspects in terms of our lifestyle and how we see women in our society and culture that work as a constraint. I'm saying that there are barriers—cultural barriers, mind-set barriers—we may have to break down and continue breaking down to encourage greater participation and to encourage women to stay in sports and to make the necessary sacrifices to make at the level.
I tip my hat to the women that have done it so far and have been pioneers in sport. People like Cleopatra Borel who are making those sacrifices. When, at 37, you have to now sit down and think about how you go forward with the rest of your life as a woman, it's a challenge. You can say, well, a male will still have a better chance.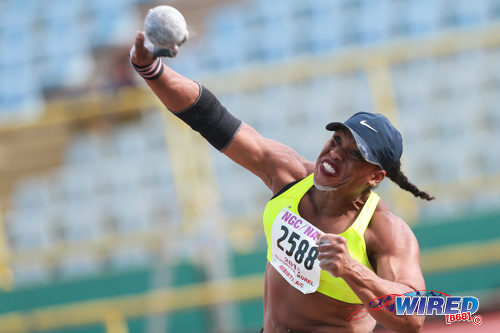 I mean, I know women who have sacrificed ten to 12 or 14 years representing their country and now they have to start their post-sporting life and it's not easy. But that's something that the Olympic Committee has started doing.
Catherine Forde, when I first came into the Olympic movement, was big on that. I remember at the time when people such as Cleopatra Borel, Candice Scott and Marsha Mark got involved, she was very supportive and very encouraging of the TTOC. I'd say that we need to continue there…
Wired868: In what ways did Catherine Forde support?
Lewis: Well, she was on the TTOC Executive and she used to be an advocate for focusing greater support on resources and financial support, etcetera to females and women in sport. I also would like to see us identify the sports that can be podium-ready or likely to be podium-ready; that's an approach New Zealand and a lot of other countries adopt in terms of Olympic sports and elite sport…
I know that's going to elicit some significant debate because it will require, if we're going to agree on that, some difficult decisions. There are some sports that may not be podium-ready and that may not be podium-ready for the foreseeable future but there's always going to be a philosophical and an ideological debate about that.
If you use the UK example, what they do is that you have Sport England and UK Sport. Sport England is only dealing with development, youth sport, recreational sport, participation. So you have different key performance indicators.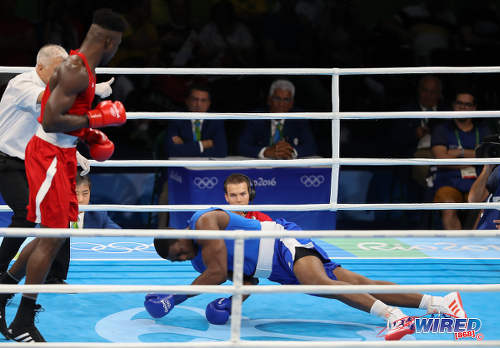 When you're dealing with the elite level like UK Sport, the key performance indicator is results and performance. If you don't hit those targets, you get downgraded. To me, you need that kind of thing because we're entering into a greater environment where it's about the allocation of scarce resources. And this is what I'm saying.
I really appreciate the intense passion and discussions that are taking place in many ways. I think what has happened too is that new fans are being created, people are now taking a greater interest in the Olympics. So now an important discussion needs to be had in terms of: Are we serious about the Olympics? Are we serious about winning Olympic medals? That is a necessary conversation.
So, okay, what does getting there look like? Do we want to now allocate more to the one percent? Because at the end of the day, in terms of the elite level, it's only going to be the one to two percent in terms of your total participants like the top of the pyramid [who can deliver]. And therefore it's the same thing [you have to consider] in terms of funding.
Wired868: Okay, you mentioned just now the post-sport career of these athletes…
Lewis: That's one of the Ten-Gold-by-2024 Athlete Welfare Fund Concept document—in terms of also looking at post-career training. Like we have introduced things in a very active way with partners, in terms of not only being an ambassador but offering the opportunity for athletes to in turn receive post-career training. And there's a program which we've had some conversations with Royal Bank—our partner is Scotia Bank by the way—and they're doing that with Shanntol Ince…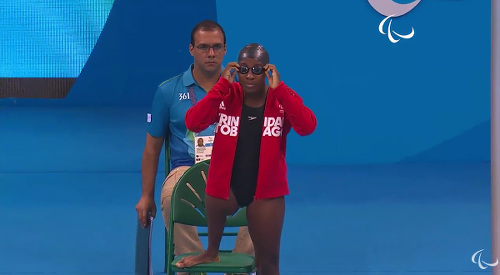 These are things that have never been done before. We never had a marketing department, we never had an Athlete Services Officer. These are actual steps that have been taken and this is over three years. So it's about working, on a daily basis, to change the culture and to improve and to continue to take things on board.
We have never been as accessible and open to public conversations as we have been now because I'm not afraid of being as transparent as possible. Yes, people will always expect you to be more transparent but it's a big step in terms of the kind of conversation I am open to having with the public and everything. Because it's all aimed at an effort to continue to improve.
Wired868: What are you most proud of during your time as TTOC president?
Lewis: Actually putting things in place from an athlete-centred perspective, things like the medal bonuses, etcetera. But overall the thing that I really, really take some strength from is the whole conversation that has been catalysed by the Ten-Gold-by-2024. There are conversations taking place now and a focus that there hasn't been before.
Wired868: So you think it's led to positive discussion?
Lewis: I think that it has led to much needed conversations and discussion. I've come in for some strong attacks on the fact that it's unrealistic, I don't know what I'm doing, I don't know what I'm saying. That to me is a positive. Because what I'm saying is that, is that if we look at the money that has been invested in sport, from the world class venues, to the over 700 community fields. If we did an aggregate on what would have seen spent by the Ministry of Sport and Youth Affairs, and the Sport Company, and you add up everything—whether it's $50 million or $40 million over the last five, six, seven and ten years, whatever it was—then my question would be: what's the aspiration for all of that?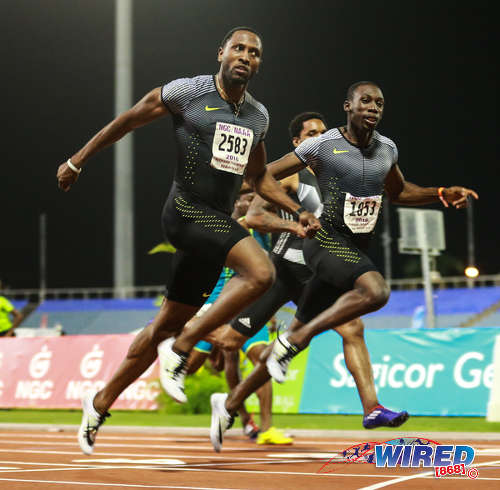 What is the target? What was it for? Have we grown in participation? Do we have more clubs?
Okay, so if Brian Lewis is an idiot and an A-hole and 10-Golds-by-2024 is pie-in-the-sky, then is it two bronze medals by 2024? Is it 12 finalists by 2024? Is it no medals by 2024?
Surely, whether it's one cent or a million spent, we must have measurables, we must have key performance indicators? How do we assess then whether this investment should continue to be made or should be reallocated somewhere else? Be it in health or whatever? What I'm saying is that there are conversations that we need to have.
Wired868: Okay, as you mentioned it in those terms, is it that you see 10/24 as an aspiration—so you reach for the skies and you might make the clouds? Or do you see it as a realistic target? 
Lewis: It is an aspiration, I think it is realistic [and] I also think it's a metaphor because what are we saying? Are we saying that we are going off to Games still, at this point in our evolution as a country and as a society where we have more sporting facilities than a lot of other countries—even though we complain, there are countries who would love to receive what sport on the whole gets here.
So at the end of the day what is that all about? So what if we could achieve?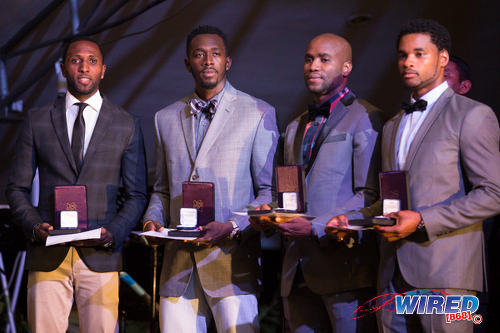 People are saying we can't and everybody is manifesting their negative views on it. What about if we could? We should be asking the question, okay, what will it take to get that? And how much will it cost? And what do we need to do? And then the question would be, after we assess all that, do we want to make this investment? Is that a priority?
And I'm saying if the view is that 'Nah, we want to focus on healthy lifestyles and growing participation,' then not a problem.
Wired868: But have you considered the cost and the sacrifices it would take for us to get there? In other words, are we on the right track now? What do we need to add to what we're doing now to get there, realistically?
Lewis: I said that there's a systematic approach to this. There's a need for long-term athlete development; there's need for talent identification in a more structured way; there is need for qualified physical education teachers in every primary and secondary schools; there needs to be a growth in club infrastructure because how are people going to be getting involved in sport? It can't just be on a school system, right? So that's the whole eco-system. But the reality is that, even while that is going on—and you know that's long-term—what are we going to do with the short term, medium term and long term?
In the short term I'm saying that there are people who are already displaying world-class talent and there are people who are on the verge of world class. What we have to do is ensure and make sure that they get focused support. It mustn't be 'Well, boy, it depends on if this or it depends on if that.' You can't be supporting our athletes in arrears. I'm saying that what we need to do is complement it as we evolve and strengthen it. Everything is a start, right?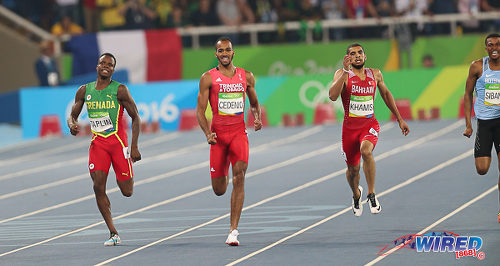 What I would want to see happen is this: we decide, okay, in terms of podium-ready or podium-level athletes, this is the group. We will support them in the first instance to Tokyo 2020. But there's an annual review; there are performance-based targets that you must hit and, depending on that, we'll decide whether we continue funding at the level. But it must be clear, so that as an athlete you could just say upfront, 'Okay, I want to go; this is what I'm going to get but these are—for want of a better word—the key performance indicators I have to make…
Wired868: Alright and last question. What do you see as your biggest challenge as TTOC president?
Lewis: I would think it's the mind-set. When you're talking Olympics, you're talking striving for excellence and, the way I learned it, you always have to set big goals, goals that make you really push yourself to your full potential… I have to deal with a mind-set that says only that ten golds by 2024 is unrealistic and pie-in-the-sky, but you're not giving me an alternative. So if it's not 10 golds by 2024, tell me what it is. But we must have a goal!
Don't come across as if we want to hide behind a comfort zone and mediocrity because we fraid to fail. I going to repeat it again: I'm an idiot, I'm an 'A'-hole, I don't know what I'm saying, I don't know what I'm doing. I have no problem accepting that. But tell me what should be the target. And I'm saying that's the biggest challenge. Because people have looked me in the eye and they can't give me an answer. So what does that tell me?
Wired868: What does it tell you?
Lewis: That we're faking it all the time, in other words. No wonder that the athletes who feel that they have world class in them can't get the support they need. Because if you're in a system where people really don't believe they could be world class, then…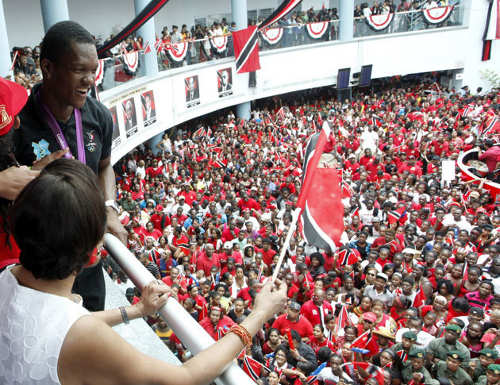 Editor's Note: Click HERE for Part One where TTOC president Brian Lewis talks about athlete funding, CANOC, television rights and 10 gold medals for 2024.