At 3.30 pm (4.30 pm Rio time) today, 18 year old Marisa Dick will take the floor in Rio de Janeiro to represent Trinidad and Tobago at the 2016 Olympic Test event for women's artistic gymnastics.
It will be at the expense of her teammate Thema Williams, 20, who booked her place in Rio with her performance on 23 October 2015 at the Glasgow World Gymnastics Championship.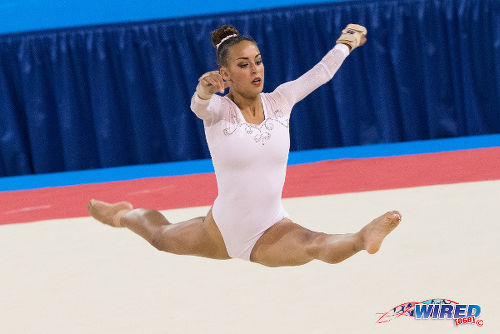 The Trinidad and Tobago Gymnastic Federation's (TTGF) decision to swap the name of its representative, which was taken just after midnight in the wee hours of Saturday April 16, may turn out to be a watershed moment for the board, which is headed by president David Marquez.
But it is binding.
The TTGF had until 3.30 pm yesterday to alert the International Gymnastics Federation (FIG) of any possible change and, partly due to the late decision by the local body in the first place, Williams' legal team—which is led by attorney Keith Scotland and consulting attorney Emir Crowne—did not have time to file an appeal by then.
Scotland eventually lodged an appeal with a certificate of urgency to the TTGF at roughly 7 pm on April 16. The documents were copied to Sport Minister Darryl Smith and Trinidad and Tobago Olympic Committee (TTOC) president Brian Lewis.
Only Lewis confirmed receipt while Marquez, the TTGF and the Sport Minister did not respond.
The TTOC president explained that he had limited powers, since the Test event was a qualifier rather than an official Olympic event and therefore: "is under the jurisdiction of the international federation and the organising committee."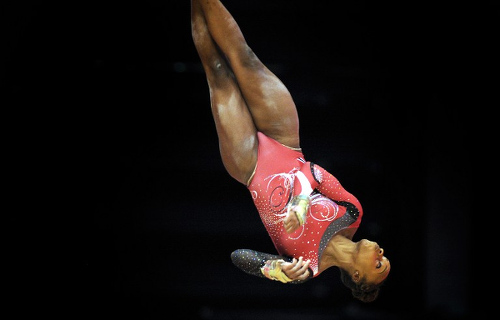 At 7.32 am today, Scotland sent a follow-up message to Marquez, which criticised the TTGF's failure to respond and noted that their behaviour now was markedly different to the speed in which the body acted to remove Williams from the competition.
"We note the alacrity with which the TTGF sought to 'pull' our client from the Test Event at 12.27 am on Saturday morning," stated Scotland, "and it is passing strange that the same urgency was not applied to her appeal against that decision.
"This reinforces the case of our client in respect of the bias shown against her by the TTGF… We call upon the TTGF to hear this appeal as a matter of urgency and public importance in the manner suggested by the Appellant/athlete.
"The Appellant/athlete reserves the right to bring the content of this email to the attention of the relevant body should this urgent plea fall yet again on deaf ears."
However, no legal manoeuvring will get Williams on the floor today.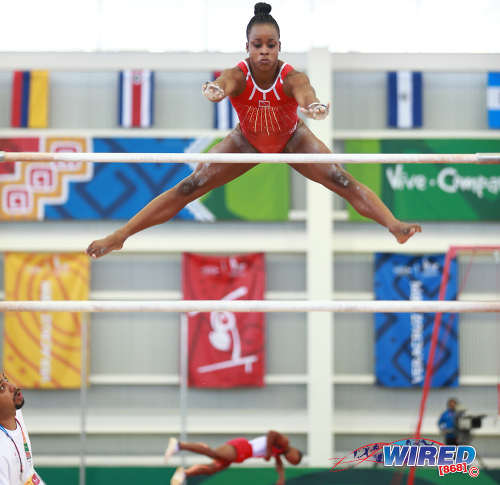 The former Tots and Tumblers gymnast and St Joseph's Convent (Port of Spain) student turned down a sport scholarship from the University of Michigan in 2014 and migrated to the United States to prepare for the chance of a lifetime. But she won't get it now.
The local gymnastics body has taken a bizarrely antagonistic approach to Williams over the past six months and, as her legal team suggested, it will be difficult for many to view the events of the past 36 hours without considering accusations of bias.
The key, though, might be the words of her own coach, John Geddert, who is also the coach of the United States women's artistic gymnastic team.
At 7.24 pm on Friday April 15, Geddert, in his mandatory daily report to the TTGF, stated that: "(…) Podium was a disaster with 6 falls on 3 events. She has been dealing with a sore ankle to the point that I asked her to withdraw last week. She assured me she can do this.
"We have been limiting all pounding and landings, yet today she showed little signs of being able to perform well. We will rest tomorrow and rely on heart…"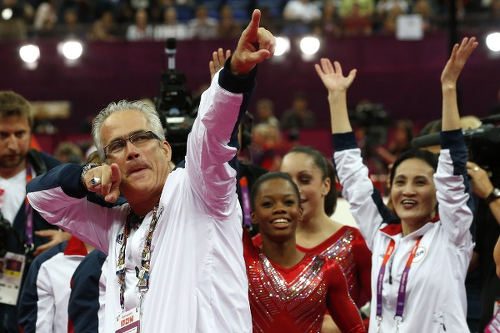 It was a remarkable claim. Geddert had essentially suggested that, in his professional opinion, Williams should not have been in Rio in the first place, as she simply was not physically ready to be there.
Yet, at the same time, Geddert did not request that Williams be withdrawn from the Olympic Test event.
The TTGF board convened an emergency meeting, although general secretary Elicia Peters-Charles and treasurer Susanne Babooram were both abroad at the time. They were believed to have contributed by either phone or email.
The entire board comprises of: president Marquez, general secretary Peters-Charles, first vice president Akil Wattley, second vice president Ricardo Lue Shue, treasurer Babooram and Lue Shue's wife, Donna Lue Shue, who serves as assistant treasurer.
Marquez claimed that he tried unsuccessfully to reach Geddert to clarify his email but failed to reach him.
According to the players' contract for the event, the athlete could only be withdrawn on medical grounds after consultation with the coach and relevant medical personnel.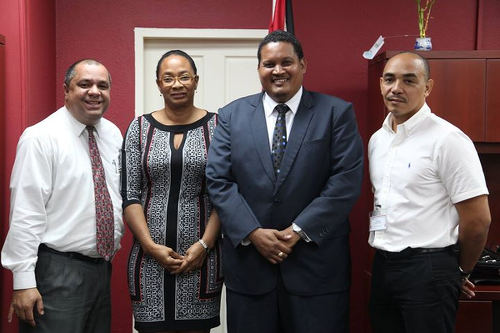 Marquez managed neither. But, at 12.27 am on Saturday morning, the TTGF decided to withdraw Williams anyway.
"Your e-mailed report (…) has caused great concern for our Federation," stated Marquez, in his email to Geddert at 12.27 am. "Your comments about pulling Thema a week ago because of her injury but allowing her to make the call seems it was not the best of judgements evidenced by your description of day 3: 'Podium was a disaster with 6 falls on 3 events'. At this level, this is totally unacceptable…
"What this says to us John it is that Thema will not perform well at this competition due to her injury… As a result, the Federation has unanimously decided to pull Thema from the Test event."
A gymnastics source, who spoke on condition of anonymity, claimed that the TTGF's decision was made solely to protect Williams from injury and with no ulterior motive.
"The decision that the TTGF made was to take Thema out of the competition to safeguard her from injury," the source told Wired868. "It was not a decision to replace her with Marisa because they didn't know if Marisa was available.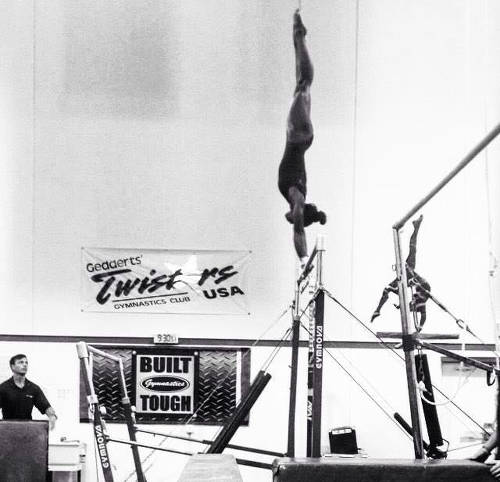 "The decision was to safeguard Thema. Thema is a power athlete, (so) if you tell me she cannot do her jumps and her landings, why am I putting her out there to compete?
"(The coach) advised me that she is injured. If I ignore that and send her out and she gets hurt, then who is to blame?"
However, evidence suggests that the TTGF did take Dick's situation into account.
At the time, Dick, who was born in Edmonton and has dual citizenship, was preparing to compete at a provincial competition in Canada.
For her to get to Rio in time, she needed to take a five-hour drive to Edmonton to pack and catch an 8 am flight to Houston. After that four hour and 15 minute flight, there would be a lengthy lay over before she caught a 10 hour flight to Rio de Janeiro.
Marquez admitted, in his email to Geddert, that the TTGF had already begun making arrangements to get Dick to Rio. (Click HERE for more information of Marisa Dick's scramble to get to Brazil, and the contested details about whether her trip started before or after Thema Williams was withdrawn.)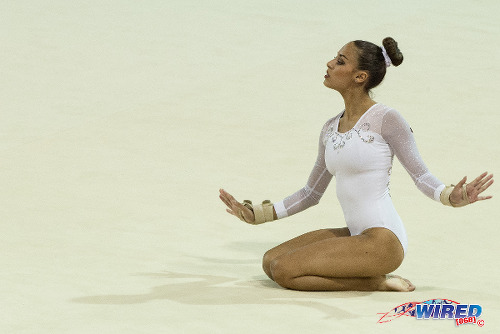 However, ironically, the TTGF had no information about Dick's medical condition or form and was flying in an athlete—who would be travelling for a day and a half—to compete, with no preparation time, in a venue that gymnasts on spot had complained about.
All without a medical certificate to prove whether or not Williams was able to perform.
"It is not impossible, it can be done," said the source, when asked if Dick could overcome jet lag to give the performance of her lifetime this afternoon. "Marisa is a tough girl. This is the girl who dislocated her rib at the (2015) World Championship and still performed.
"The medical unit (in Glasgow) said she would have limited mobility and it would be coach's decision (for her to compete). But she secured a spot (for the Test event) anyway."
Arguably, the example of Dick competing with an injury at Glasgow cuts both ways.
The TTGF—which named Dick as its 2015 Gymnast of the Year, although she finished 18 places below Williams—has always whispered that it considered the Canada-based athlete to be the superior gymnast of the two.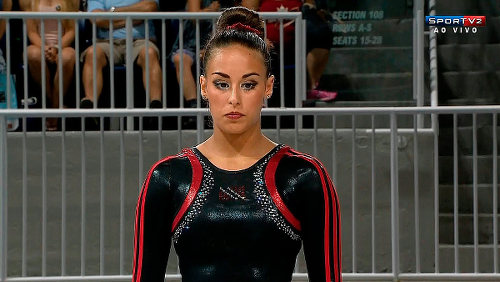 Yet, the alternate point is the gymnastics body allowed Dick to compete with a dislocated rib in Glasgow but was squeamish when Williams wanted the benefit of the doubt on a sore ankle in Rio.
The gymnastics insider said Dick's airline ticket was purchased by "a good samaritan" while the gymnast and her mother, Hannifer, who also flew to Rio, will pay for their own accommodation.
Dick's Romanian coach could not get a visa in time to travel to Brazil—Trinidad and Tobago citizens do not require visas to travel there—and he supposedly insisted that he did not want his athlete to go if she did not have a coach on the floor.
Lue Shue, supposedly a former Commonwealth coach, agreed to fly there to support Dick. Lue Shue, according to the source, paid for his own plane ticket.
Geddert's own behaviour on Saturday April 16 was interesting too.
The boyfriend of the coach's daughter died before he headed to Brazil and the funeral was scheduled for Monday. But his return trip was booked for Tuesday.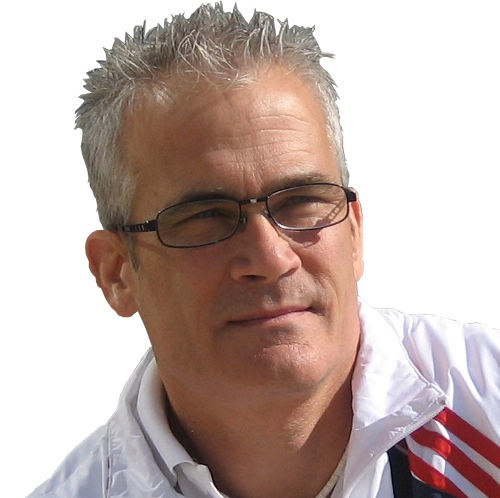 According to correspondence sent to Wired868, Geddert sent an email to a TTGF representative at 8.21 am on Saturday and asked for a new flight to leave Rio on the same day.
"At this time I request that you reschedule my return flight," stated Geddert. "I would like to leave today. I have pressing family issues at home that with all things considered are more important than remaining here…
"I prefer to be home with family. Please let me know ASAP."
Bizarrely, Geddert had not responded to Marquez's emailed intent to withdraw his athlete from the Test event yet. And Geddert did not respond to the TTGF's threat—based on emails leaked to Wired868—until 5.27 pm, which was after the deadline for a legal challenge.
"I write to you in response to your email sent on Saturday 16th April, 2016 at 12.27 am," stated Geddert, at 5.27 pm on April 17. "I wish to say that portions of my report were blown out of context and exaggerated. Therefore when I said podium was a disaster, this is to be taken in the context of several athletes who performed on that day.
"In fact, the reason for this was—and this is not limited to Thema—as she was getting used to the lighting, podium, ceiling height and other acclimatization factors. The rationale for the podium is to have the athlete acclimatize themselves to the competition arena. This '6 falls' reason singled out by you to pull her is irrational in  my respectful view.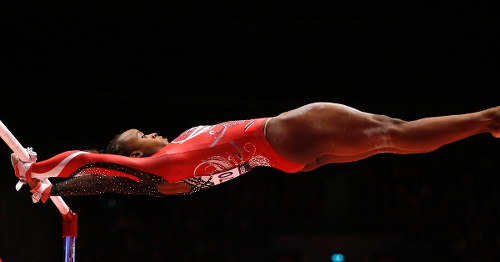 "Furthermore, Thema went on to perform an almost flawless routine on the bars… I now confirm that the doctor has cleared Thema to compete in the circumstance using her good judgement as the determining factor.
"I as Thema's coach require that she continues to represent the country. I also continue to rely on my earlier email sent on the 16th April, 2016 at 12:57 pm."
Wired868 was unable to obtain the doctor's clearance or the email that Geddert claimed to have sent at 12.57 pm on April 16.
Geddert left Rio at 8 pm last night although, according to Williams' representative, he left instructions with another coach in Rio, who will stand-in for him if his athlete got the green light to compete.
In the end, as Geddert suspected, Williams did not get that opportunity.
Williams responded to Wired868 today only to say that she was okay. But she did not wish to make a statement at this time.
Since Geddert's accommodation was paid for up until Tuesday, Lue Shue will stay in the hotel room that he vacated.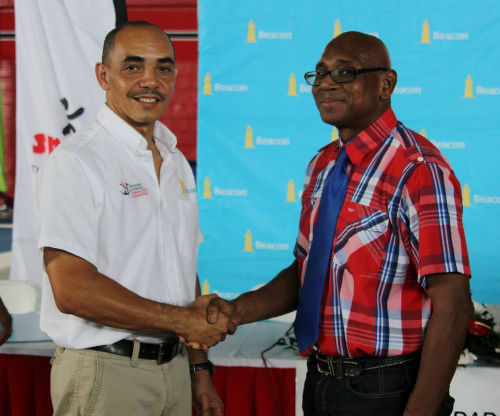 There is no evidence to suggest that the teenaged Dick was anything but an innocent bystander in the entire fiasco.
The Trinidad and Tobago gymnastic fraternity's hope of a historic Olympic place rests on her slender shoulders.
The TTGF is gambling on Dick being in better shape than Williams, based on little but guesswork and wishful thinking.
"If (Dick) was training and fit to be competing (in Canada) yesterday, then she should be ready," the gymnastics source told Wired868. "I don't have any knowledge of any injury (in her case). Her last competition was in March, so I will have to assume that all is well if she was ready for that competition yesterday."
The gymnastics insider explained that there will be 98 participants at Dick's event this afternoon who will compete for 55 spots—20 will go to four teams while the Trinidad and Tobago gymnast will try to snag one of the other 35 available spots. However, there have been doubts expressed about the qualifying numbers from the Test event.
"It is an uphill battle," said the source. "We have never done it before but we have a good chance, once she is competitive and does clean routines.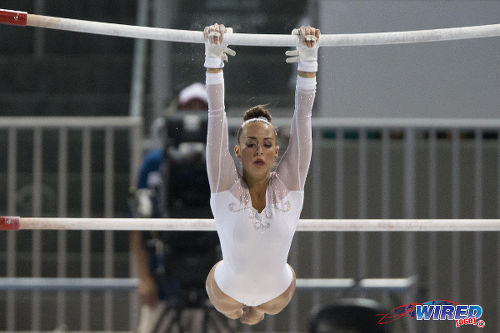 "Some athletes (in Rio) complained about the facilities and the hard floor there. Now whereas they got to train regularly, Marisa didn't have the benefit of training over the last few days.
"It is a disadvantage for her. But it is a gamble that she accepted."
Somewhere within either the TTGF or Williams' camp lies culpability for adversely affecting Trinidad and Tobago's chance for gymnastic history.
Time will tell.