The correlation between intelligence and education is a fascinating subject, although one I don't feel well positioned to explore at present. Perhaps Earl Best, a lifelong educator and highly competent editor, would accept that challenge.
However, I do believe I am on strong ground when I say that being able to recite a quote from Pyrrhus, King of Epirus, is not in itself a credit to one's schooling. Analysis is where the rubber meets the road.
On 13 October 2020, High Court Judge Carol Gobin ruled that Fifa was wrong on every conceivable level—in terms of legality, procedural fairness, and logic—to attempt to replace the Trinidad and Tobago Football Association's (TTFA) Board of Directors; and, in particular, president William Wallace and vice-presidents Clynt Taylor, Susan Joseph-Warrick and Sam Phillip.
Wallace is a retired vice-principal at Carapichaima East Secondary and was barely four months in charge of an association that is over US$10 million in debt. Fifa president Gianni Infantino is an attorney by profession while his organisation has cash reserves of over US$2.7 billion.
Yet, there are more than a few Trinidad and Tobago citizens—including Prime Minister Dr Keith Rowley—who appeared to be rooting for the foreign power. They were hoping that Goliath wiped the floor with David.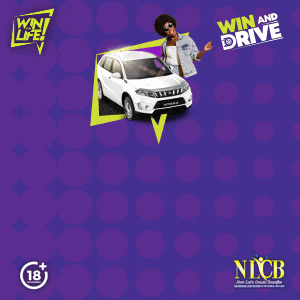 Dr Rowley mocked the TTFA's 'success' on Facebook, while the Trinidad Guardian greeted the landmark result with the headline: 'Still suspended'.
What does it matter, critics asked, if Wallace wins a court matter if there seems to be no obvious benefit to the TTFA? What use is a win that does not make you immediately better off in a tangible way?
Such a response suggests a crisis of imagination, and a lack of understanding about the nature of struggle. (A trait that would serve students at Bishop's High School and everywhere else well.)
But for those genuinely interested in an answer, I offer two words in rebuttal: 'Bosman Ruling'.
A former Belgium national youth player, Jean-Marc Bosman's professional career stalled pretty early. At 25, he had become a fringe player at RFC Liege in the Belgian top flight and the only serious offer for his services came from equally anonymous France Second Division club, Dunkirk.
Bosman's contract had already expired with Liege. However, the rule in those days was that the employer retained your registration—even after the expiration of your deal. Liege demanded a figure from Dunkirk that the latter club refused to pay. So, the Belgians offered Bosman a new contract with a 75 per cent pay cut.
He could either take it, or he would be unable to play professional football at all.
Instead, a 25-year-old player that was unknown outside of Belgium—and probably in much of his homeland too—took his club to the European Court of Justice for 'restraint of trade' in a case that would pit him against the Belgium Football Association and Uefa.

Five years later, on 15 December 1995, Bosman won. But by that time, no club would touch him and he was a divorcee—bankrupt and living with his parents. His £312,000 judgment was gobbled up in legal fees and, largely abandoned by his fellow players, he never reaped the tangible rewards of his fight.
Yet, Bosman changed the game forever.
In the summer of 1998, Trinidad and Tobago goalkeeper Shaka Hislop became one of the early England Premier League players to utilise the Bosman ruling when he refused to sign a new contract at Newcastle United, but instead moved as a 'free agent' to West Ham United.
Normally, West Ham would have to haggle with Newcastle to arrange a fee for the player. Freed from that financial headache, the 'Hammers' instead gave Hislop a sizeable 'signing-on' bonus to join them at Upton Park, rather than take his services elsewhere.
Bosman's case is the reason why Argentine superstar Lionel Messi, one of the world's greatest ever footballers, can decide where he wants to play in 2021 and Barcelona are powerless to prevent it.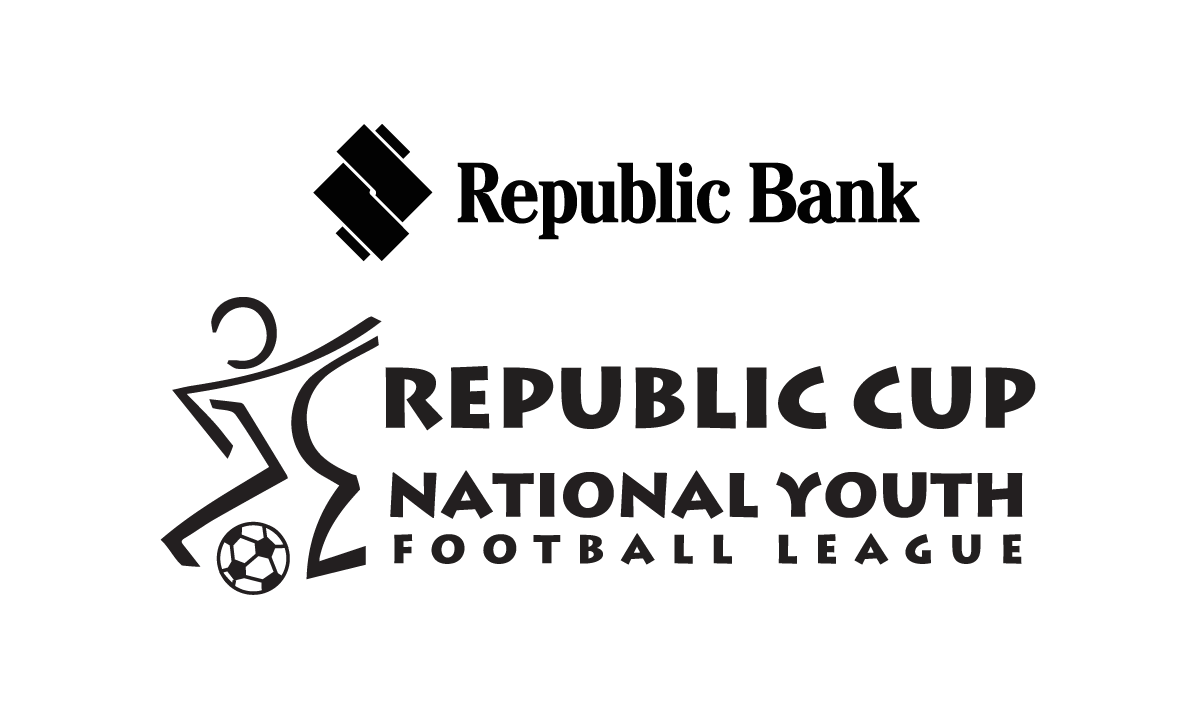 It may seem bizarre that an employer can determine where an employee is able to work, even after the contract between the pair has expired. But it was normal business, three decades ago.
And maybe one day, it would seem equally laughable to think that Fifa could just waltz in to any country on the planet and toss its elected officials out without a plausible explanation.
On 17 March, the Bureau of the Fifa Council pointed Wallace and his team to the exit door. Seven months later, the TTFA's elected officers are still standing. Whatever one might say about the scale of Wallace's 'win' (and of course the Court of Appeal will have the final word), only a dishonest person would say that Infantino has come out of this much better.
By Fifa's own admission, its entire governance structure is under threat at present. Infantino's attempt to 'normalise' Trinidad and Tobago has created an even bigger problem for the world governing body.
If Infantino could not sit across the table from Wallace and get him on board with his plans for the region, then the Swiss-Italian does not have the smarts to manage a parlour, let alone a billion dollar global enterprise.
I'd wager that Infantino's floundering in the twin island republic would not have gone unnoticed by those within football's cosa nostra who see themselves in Fifa's big chair.
Wallace will almost certainly not be around to see it. Odds are the TTFA will be under new management before Christmas. But that does not mean the besieged administrator won nothing.
In April 2016, talented Trinidad and Tobago gymnast Thema Williams was controversially withdrawn from the Rio Olympic Test event by the Trinidad and Tobago Gymnastics Federation (TTGF) and replaced by Marisa Dick.
Williams sued for TT$11.3 million in damages. On 26 November 2018, she prevailed in court; but Justice Frank Seepersad awarded her TT$50,000 in general damages and TT$150,000 in exemplary damages.
Two years later, Williams still has not been paid a cent. She said the fight was worth it though. She knew she was unfairly treated, and Justice Seepersad's ruling confirmed she was right.
Wallace can say the same. Whatever he goes on to do when he leaves the 'beautiful game', he has a judgment that shows he did not get a fair shake.
Fifa, like the TTGF, will think more carefully before it attempts to disenfranchise another member. If they do not, it would be a level of stupidity that cannot be blamed on either Williams or Wallace.
Perhaps in time, the world governing body would quietly slip in an amendment that better clarifies the 'exceptional circumstances' by which the normalisation committee can be invoked.
Maybe the Fifa Council or general membership will rein in its Bureau of the Council and curb the powers of an emergency committee that appears to be a weapon of its president.
Time will tell. The Bosman Ruling did not immediately change the game. But once it sank in, players and their agents used it appropriately, as did football clubs, who were no longer constrained by laws that treated non-nationals from fellow European countries as foreigners.
Arsenal's famous 'invincible' season of 2003-4, when they became the first club of the England Premier League era to go unbeaten, would not have happened without Bosman. Manager Arsene Wenger would have had to choose three players from goalkeeper Jens Lehmann, defenders Lauren, and Kolo Toure, midfielders Patrick Vieira, and Gilberto Silva, Robert Pires, Frederick Ljungberg, and forwards Dennis Bergkamp and Thierry Henry, to play alongside Englishmen.
Instead, thanks to the European Court's ruling, Wenger often started as many as nine non-English players that season.
Trinidad and Tobago can begin to reap the benefits of Wallace's win straightaway. For one, it should encourage a more enlightened view of the constitution; and a sense of self-worth.
It is not that Wallace cannot be removed from the helm. It is only that Fifa cannot do it in such a manner. Madame Justice Gobin has put the power back in the hands of the TTFA's 47 member delegates.
Interim Pro League chairman Brent Sancho responded to the ruling by proclaiming that he will write Fifa and beg their forgiveness—rather than, as a re-instated board member, immediately drawing up a request for an extraordinary general meeting, to push for a change of direction for the local football body.
French philosopher Voltaire once said: 'It is difficult to free fools from the chains they revere.' They should teach that in Bishop's too.