Finally, Trinidad and Tobago is getting the police service it wants and deserves. Whether it is the police service that the country needs is another question entirely.
On Monday, a 20-year-old mother of one, Shantel Ali Bocus, and 35-year-old Marvin Trotman were brought before a San Fernando Magistrate for smoking in an enclosed public place; or, to be specific, the Kansas City Recreational Club in Marabella.
The court heard that Trotman, when informed of his offence, told arresting constable Devon Meah: "One Du Maurier officer. Gimme a bligh nah."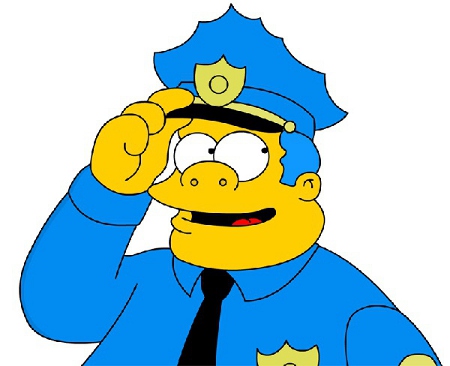 He must have mistaken Meah for Iwer George.
The paperwork and cost of police and court resources cost infinitely more than the cigarette in question—notwithstanding the health of the pub's no-doubt upstanding patrons. But Meah felt that having them put out their cigarettes was insufficient punishment.
If only Meah, with his passion for clean lungs, was investigating the oil spills in south Trinidad.
But, in this country, smoking a cigarette in a pub could lead to a three-year prison term whereby polluting entire villages gets you an "oops"; and ex-Sport Minister Anil Roberts can retain his Cabinet post despite enjoying more exotic smokes on camera while Minister Vasant Bharath lectures the press to mind its own business.
Local lawmen are very selective when it comes to administering their zero tolerance policy.
"Now is the time to go after the big fish," said National Security Minister Gary Griffith, on the same Monday.
Griffith did not say why the hell the last four years were bad for fishing.
Mr Live Wire suspects that somewhere between the empty exuberance of the National Security Minister and a constable who puts a 20-year-old woman in handcuffs for a cigarette lies a hidden truth about Trinidad and Tobago's fight with crime.
But Bocus and Trotman should thank their sweet Jesus that the policeman who confronted them was not Chaguanas CID senior superintendant Johnny Abraham.
Whatever flaws the Prime Minister and Attorney General think exist in the death penalty legislation at present, they need not let their hearts be troubled. Abraham seems to be getting along quite well in his apparent self-appointed role as executioner in central Trinidad.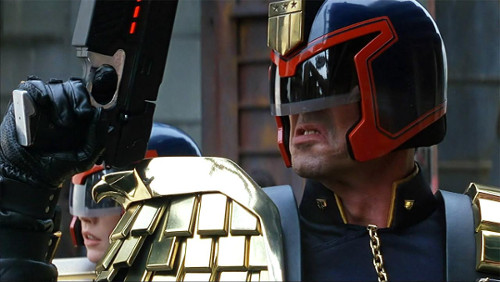 In the last six days, Abraham and lawmen operating in his district were responsible for five slayings in two separate incidents. Five for six are the kind of returns that get you in an extra-judicial hall of fame, redeployed to Gaza or a place alongside Sunil Narine in the West Indies cricket team.
Last Thursday, Abraham cornered two car thieves who supposedly prey on female drivers. They were supposedly armed although there was no suggestion that they fired a shot shot during their alleged robbery on the day or prior.
Both men were killed in a supposed exchange of gunfire with police. There was no mention of the weapons presumably seized.
Last night, Abraham told the press of another gun battle in Freeport that resulted in three more dead bodies and no survivors. The officers had gone to search for arms and ammunitions and, when the smoke cleared, policemen found two firearms and two bullet proof vests.
Presumably, the surprised men did not have time to put on their vests. Did they have time to reach for one of their guns? Or both?
Does it matter that at least one of the slain men was unarmed? Or that all five killed citizens were "suspects" rather than criminals since none had the chance to be heard and tried in a court of law?
And should we accept as gospel and without vigorous inquiry the word of lawmen who shoot dead unarmed men?
No information so far suggests that any of the five men had prior convictions. And, as columnist Akins Vidale pointed out in a previous blog, if policemen are gunning down hardened criminals at this rate; then why is the crime rate not falling?
If Abraham, Meah and Griffith are the answer, then remind me: what is the question?
In an increasingly lawless society in which criminals have no appreciation for innocent blood, the public bayed for an equally cold-blooded and uninhibited police force. The Prime Minister has declared a war for peace.
Senior superintendant Johnny Abraham certainly has the stomach for the job.
Of course, crime does not start and end with car thieves and pub smokers.
Mr Live Wire is waiting to hear when constable Meah drags ex-SPORTT Company CEO John Mollenthiel to court. Or Abraham has Anil Roberts' house surrounded.
Editor's Note: Mr Live Wire was suspected of committing a thought crime in the writing of his last column. Representatives of the satirical columnist have urged police to send anyone but Johnny Abraham to supervise his arrest.