Stacy Roopnarine, a UNC MP, does not care much for Minister of Works Suruj Rambachan's tendering; but, apparently, she can be much tenderer where National Security Minister Gary Griffith is concerned.
Griffith, incidentally, is a man of no fixed party although, for now, the part-time hobo is back at home with his wife and COP chairman Nicole Dyer-Griffith.
"Good sense has prevailed," Griffith told Trinidad Express reporter Anika Gumbs. "All marriages have issues. I have reconciled with my wife and I am once again a happily married man."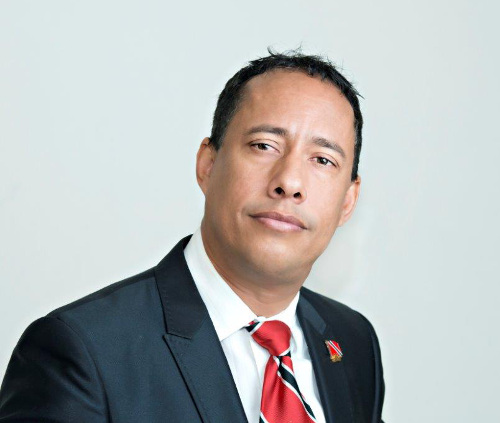 Two things come to Mr Live Wire's mind.
One, the UNC is not easing up on its unstated mission of defiling everything the COP holds dear.
Two, the People's Partnership has apparently run out of citizens to screw; and they are turning on each other now.
Meanwhile, a video of a woman resembling the wife of ex-Sport Minister Anil Roberts offering hot food to a young man who definitely does not resemble her husband is a runaway hit on the social media.
Former ace Parliament reporter turned Trinidad Guardian editor-in-chief Judy Raymond once aptly described Roberts as "the first-time visitor who helps himself to beers from the fridge and puts his feet on the couch."
Isn't karma something? A young, dreadlocked DJ certainly seems to know his way around Roberts' kitchen at the moment. And, like the uncouth former COP MP, the kid isn't bashful.
Is Kamla Persad-Bissessar running a Cabinet or the set for "Love and Hip Hop?"
Beyond the speculation about which tenders Roopnarine approves of, disapproves of or sends back to their wives and whether Roberts' personal kitchen has a drive-through window; lies a more important story that may gather steam in weeks to come.
In an interview with Express reporter Denyse Renne, Griffith suggested, through 'sources' and otherwise, that he recommended acting Superintendent Johnny Abraham for the post of Police Commissioner but was rebuffed by the Police Service Commission (PSC). A silly little thing called 'the law' got in the way.
As we probably know by now, the law never troubles the PP for long.
Either Tantee Kamla is not convinced by Abraham's CV just yet; or Griffith is using the media to gauge public opinion before a later move. Or, I suppose, the PP just wants the public to think it wants Abraham; in the way it pretends to be dead-set on hanging the criminals who the police never catch and the courts never convict.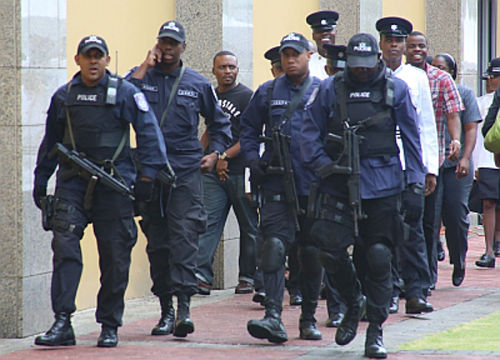 So who is this Johnny-gun-lately that Griffith wants to be his party's poster boy for its mythical war on crime in the build-up to the next general election?
Let us just say that for young men between the ages of 16 to 40 from Chaguanas, 'death by natural causes' might mean a bullet in the head from Abraham and his not-so-merry men.
They don't need the death penalty in that borough. Perhaps the part about trying to find out if the accused fellahs were actually guilty is considered too tedious. Due process, apparently, is for rich folk or connected people like Rajaee Ali; not the peewats in Chaguanas who would rather hear a doctor say "Ebola" than a gunman shout "police."
To put it another way, if Abraham was a white US officer then any one of his extrajudicial weekend slayings of poor, young black men would be a global scandal; and Trinis would be cursing his name on Facebook.
But since Abraham happens to be black and a Trini, he is the best thing since Jack Warner—maybe even better—and Griffith thinks he should be the Commissioner of Police rather than explaining his policing methods to a High Court Judge.
Griffith talks nonsense every other week about weeding out "criminal cockroaches." But nobody really takes the Minister with no party or fixed place of abode seriously these days.
Will he really try to promote Abraham though? Can't he just goof off and tender more Cabinet colleagues for another few months?
You know things are bad when Ministers screwing around on the job is actually the best case scenario.
And what about DJ Lurbz, who supposedly became the target of a hit after ad-libbing through his grace before meals?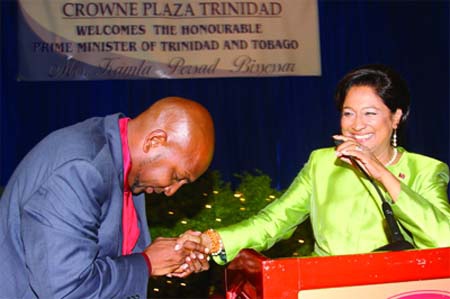 In the words of the fictional character, Tuco Ramirez, during that immortal scene in "The Good, The Bad, The Ugly":
"When you have to shoot, shoot. Don't talk!"