Commissioner of Police Gary Griffith channeled his inner Mike Pence today as he repeated calls for a range of sanctions against 'individuals of questionable repute', during a rant at the media for airing alternate views from that of the Trinidad and Tobago Police Service (TTPS).
"Sometimes we look after the rights of the criminals and not the rights of the 1.3 million law abiding citizens," said Griffith, on the CNC3 Morning Brew. "[…] Is CNC3 the corporate communication unit for wrongdoing? Who's after here [on the Morning Brew], Bin Laden's granddaughter?!"
If CNC3 did snag an interview with Osama Bin Laden's granddaughter, they would be in more illustrious company than Griffith might think. The UK Guardian interviewed Bin Laden's mother, Alia Ghanem, after 9/11 and CNN was among the 'free world' media companies that republished lengthy excerpts of their chat.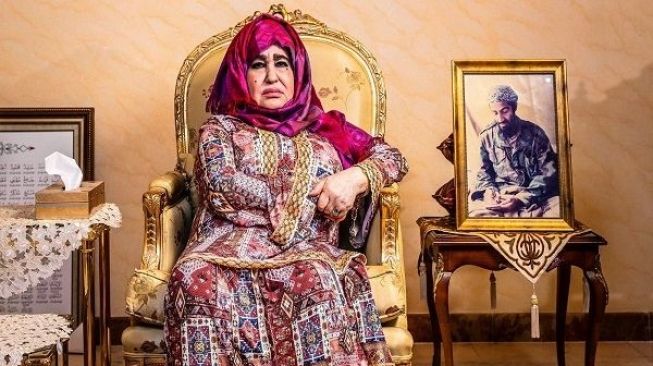 That apart, exactly who are these 'criminals' that journalists are interviewing?
Griffith's 'advice' to the media followed his criticism of the government for awarding construction and maintenance contracts to 'gangsters'—which, he said, served to incentivise and even legitimatise their lawless behaviour.
The problem with that, though, is if the TTPS' evidence of wrongdoing is insufficient to put these 'criminals' behind bars, why should it be sufficient to stop them from working and enjoying privileges of citizenship—such as, apparently, a sit down with Hema Ramkissoon?
So if the police don't like you, the government could justifiably treat you like Nicolás Maduro?
Because, if a certain lawman has any say on Griffith's list of persons with 'questionable character', all now poor Ruby's husband might be toting water from a standpipe to bathe, reading by candlelight and sending text messages via carrier pigeon.
'Mr Live Wire, this year is too much pressure. Can we just fast forward to 2020 already?'
It turns out that singing 'Auld Lang Syne' and buying a new calendar is not enough to escape past problems. People who were retrenched still ketching dey nenen. People without power still getting mamaguy by those with plenty.
And people who went to sleep chupid on Old Year's Night wake up on New Year's Day, look in the mirror and realise dey still named P*****p A*****der.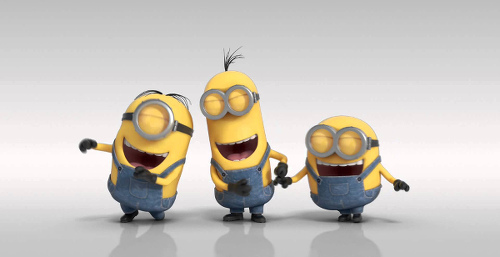 Similarly, with the 2019 murder rate already on 72, there seems to be as much chance of Griffith curbing the bloodletting as there is of Finance Minister Colm Imbert being hit by a ceiling fan.
What's that? Who's height-est? But I have three short friends!
Well, maybe some things do change. West Indies and Trinidad and Tobago fast bowler Shannon Gabriel received a four match ban from the ICC, after asking England captain Joe Root whether he 'likes boys' during a heated exchange in their third Test match.
Gabriel apologised for the reference. But, in the alleyways of social media, there were howls of condemnation that the towering pacer faced any action at all; let alone such a lengthy ban.
Gabriel's 'picong', you see, was only mildly homophobic.
I know what you're thinking: 'Stop right there, Mr Live Wire, you mean we can't give a man a little fatigue self?' 'But it's sport; not real life—not so?' 'So you mean grown men and women can't have a safe space nowhere to be mildly homophobic?!'
Presumably, across the Atlantic Ocean, hundreds of thousands of football fans just perked up. You know, the lot who thought it was good banter to toss bananas on the pitch and make monkey noises when a player of colour got the ball, or sing about former Arsenal and Togo star Emmanuel Adebayor's dad supposedly washing elephants for a living.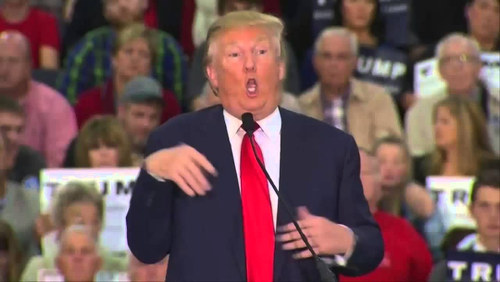 It's just 'kicks', you see, to tell the 'Chinee boy' in class to wake up when you know his eyes are wide open, or to ask the Indian boy if he keeps the gramoxone in the fridge. But suppose one of them offered the 'Afro' boy a riddle to solve: What do you call a black abortion clinic? Crime stoppers.
Well. Eh…
Joke for school boy, as they say, is death for crapaud. So maybe a good starting point on the topic of what is or isn't acceptable behaviour or language, is to admit that we don't have all the answers—and if your code of conduct existed before cigarettes had health warnings, it might be time for an upgrade.
And speaking of anachronistic. Here was Griffith declaring martial law on the media.
"This is a war out there," the CoP told Ramkissoon. "We have a country to defend; it is not a matter of balance [in reporting]… This is a situation of good versus evil."
The first casualty of war, according to a late American Senator Hiram Johnson, is the truth. Nobody seems to mind, for instance, when the media—without offering a shred of evidence—flippantly recites the line that a murder victim was 'known to the police', as a way of suggesting that his killing was not one to lose any sleep over.
If 'gangsters' are exploiting the media as a propaganda tool, they are far from the only ones.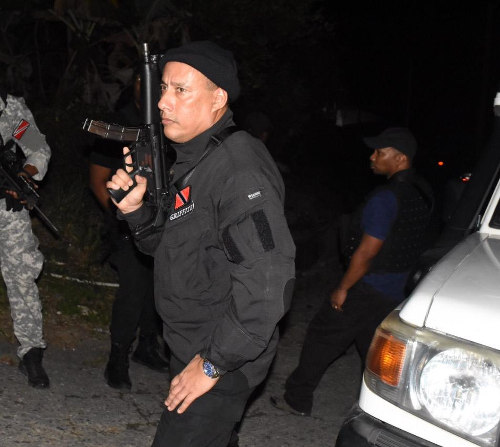 And caught between the soaring murder rate, disinterested politicians, self-interested union leaders, heartless capitalists and weakened media is the common man and woman, just trying to make a respectable living for themselves and their families.
It is like balancing on top of your cooler, in the middle of a fete, when Mr Killa takes the mic…
"Run!"
Editor's Note: Click HERE to read Media Association of Trinidad and Tobago (MATT) statement on Commissioner of Police Gary Griffith's criticism of the press on CNC3.