In what may go down as the Grand Bizarre Shooting, two fully armed policemen with personal scores to settle fired shots at each other from point-blank range outside the Ruby Tuesday restaurant on Wednesday night.
"I thought I was dreaming; this could not be happening right before my eyes," one eyewitness told Newsday. "It was like a scene out of a western movie."
And by comparing the incident to a movie scene from the Wild, Wild West, the eyewitness presumably meant that he thought the two officers were shooting blanks—both lawmen were said to be in stable condition after the incident, although the aggressor, Sergeant Darryl Honore, later died as result of injuries.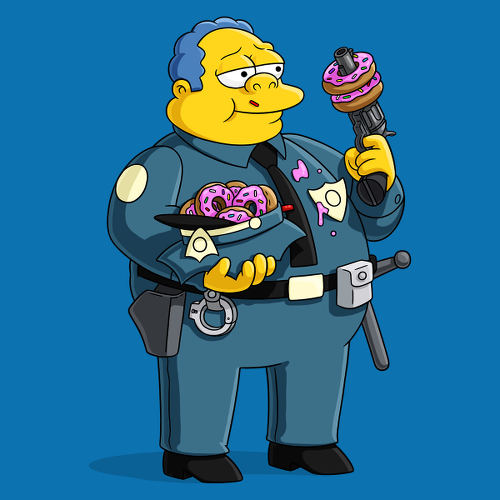 The drama kicked off shortly after one police officer—believed to be a corporal—exited Ruby Tuesday with a female companion. According to witnesses, the pair spent less than five minutes in the building. But what happened next was far more bizarre than the cost of a plate of ribs with two side orders.
"You make me lorse my wife and my house," another policeman—believed to be a sergeant—told the first officer, "and I ain't taking that tonight."
Of course, with a little less luck and considerably better aim, Trinidad and Tobago would have woken up to another murder that owed much to emotional immaturity and instability.
'You make me lorse my wife?'
Well, clearly she was not lost. She just wanted to try a different gunslinger—Live Wire cannot confirm whether the woman in question has since been satisfied. But the point is women are not property and men unable to differentiate between a person and an object really ought to be made to walk around with a scarlet letter for the rest of their days.
Maybe it is time that women sent prospective partners to psychiatrists for a little word-association test before they 'tie their foot.' Or follow the advice of calypsonian Black Prince and be sure to get a referral letter from the wanna-be boyfriend's 'last ooman,' complete with her signature, passport photo and contact information.
And, once more, the Trinidad and Tobago Police Service is made a laughing stock.
Reports suggest that acting Police Commissioner Stephen Williams has ordered the Professional Standards Bureau to investigate the incident. It is uncertain whether both men are suspended and/or relieved of their firearms for the duration of the probe.
So if you cuss a policeman, he can immediately handcuff and toss you into the back of the van like a garbage bag. But a shoot-out in a public place and the two officers are not under armed guard already?
It could be worse. Anthony Garcia may have been National Security Minister and we might have heard something like this: "Hey, boys will be boys!"
Editor's Note: The Grand Bazaar shooting took a tragic on the night of 6 May 2018 when Sergeant Darryl Honore was pronounced dead at the Eric Williams Medical Science Complex, after failing to recover from gunshot injuries related to the incident on 2 May.
The loss of a life is always cause for mourning. Wired868 will like to reiterate that infidelity—real of imagined—should never be considered a reasonable excuse to physically attack anyone. And a husband, wife, boyfriend or girlfriend is an autonomous being; not property.