In February 2023, immediately after receiving official word of their successful application to participate in the 16-22 July Gothia Cup in Gothenburg, Sweden, Powerful United Football Academy (PUFA) owner Nyron Jones began work on getting his team to the event.
The aim was to take 33 boys plus staff and chaperones to Sweden, where they would participate in the under-17, under-14 and under-11 categories. The budget for the trip was TT$625,000.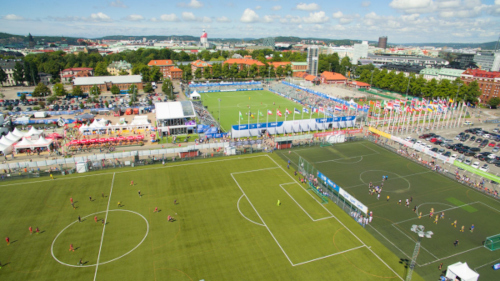 Three and a half months later—and five days before their opening match—PUFA have seven boys in Gothenberg, two players holding plane tickets in Trinidad and another five, along with Jones, who are relying on well-wishers to fund their trip to Sweden.
Instead of three teams, Jones is trying to field just one: their under-17 squad. And even then, the best scenario is that PUFA enters the competition with 14 players rather than the minimum 16.
Should the players somehow manage last gasp bookings, they would still need the indulgence of the tournament organisers to play, considering their small numbers.
So, what went wrong?
Jones has not been shy of pointing the finger at various arms of the government. From as early as April, even as he tried to navigate the public sector for support, he criticised the Office of the Prime Minister's Sport and Culture Fund for not explaining why it had denied PUFA's application.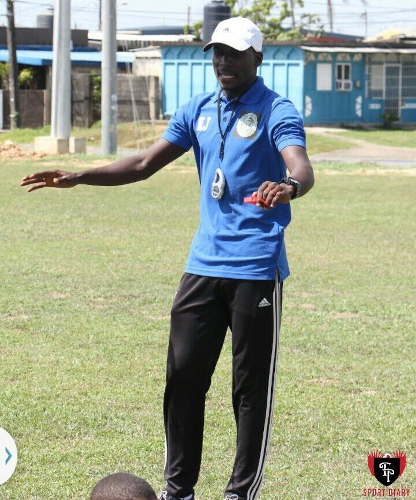 It would not be the last that they heard of him. Nothing if not relentless, Jones resubmitted his application there twice and also made several treaties to the Ministry of Sport and Community Development and the National Lotteries Control Board (NLCB).
There were also personal visits to Prime Minister Dr Keith Rowley, Minister of Local Government Faris Al Rawi, Minister of Communications Symon de Nobriga, and Minister of Youth Development Foster Cummings.
Remarkably, Jones met Rowley twice in person—accompanied by teenaged players, he showed up at government or PNM events where the Prime Minister was carded to appear and ensured he got a meeting.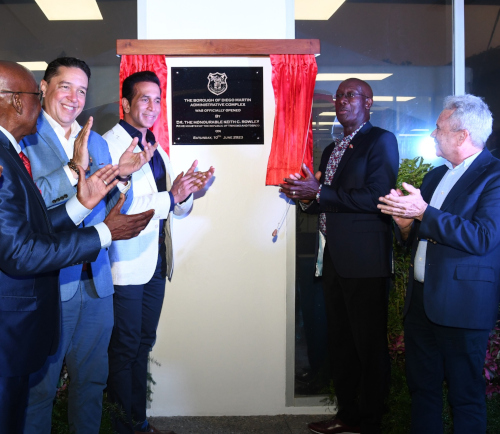 So, how did that go?
Jones, a former TT Pro League defender with San Juan Jabloteh, seemed pleased with Rowley's response.
"The Prime Minister told me that Foster Cummings will deal with it," he said, "he has the mandate to deal with it."
Cummings, according to Jones, said he did not have the funds to address PUFA's request. Instead, he suggested that Jones speak to de Nobriga, who is also minister in the Office of the Prime Minister and could help with his appeal to the Sport and Culture Fund.
"Mr de Nobriga doesn't ever answer my phone calls," Jones told Wired868. "For the past seven months, we have been trying to get assistance for these children."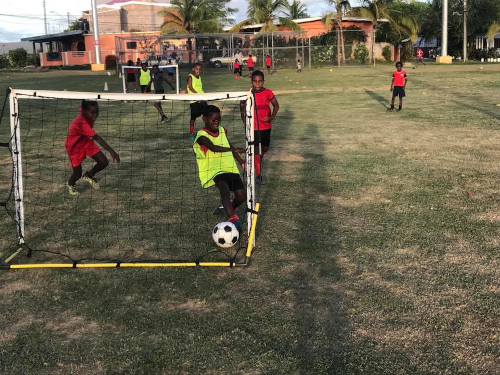 De Nobriga did not remember it that way. He recalled meeting Jones at a Breakfast with the Prime Minister event at the Trinidad Hilton, when the coach turned up with several young players.
"He told me about his club, the opportunity for their young players and the entire story," said de Nobriga. "[…] He told me he had submitted a request to the Sport and Culture Fund who denied the request. I said that doesn't fall under me but I would reach out to them to find out the reason.
"[…] So, I reached out to ask [an official at the Fund] if there was a reason that it was approved and whether there was something he could do to make his proposal better, so he can get that assistance."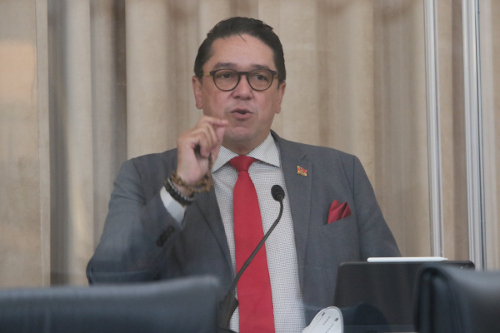 De Nobriga said he was informed that PUFA's initial application was denied for "a bunch of reasons", which started with the "massive price" for the trip but also included the fact that he was taking minors out of the country within a party that included not only technical staff members but more than a few adult "chaperones".
The Sport and Culture Fund was asked to pay for the travel of the adult chaperones too.
PUFA, he said, had also not offered evidence that they had tried to raise funding independent of the government.
At the time, PUFA did not have TTFA clearance or a Safeguarding certificate either.
"It is a high priority for him but it could be that the proposal was not structured in such a way to give him the best chance of getting the sponsorship," said de Nobriga, "or it was outside of the mandate of the Sport and Culture Fund, or the price was too much.
"[…] You are dealing with minors too, which is always a touchy story. Suppose something happened to them abroad when they are traveling on government funding?
"[…] So, I went back to him to say how he could improve it, by adding things like showing where he sourced other funding. And I advised him to break up the sponsorship into different age groups—so if they decided to sponsor just one or two age groups, they would have a figure for that."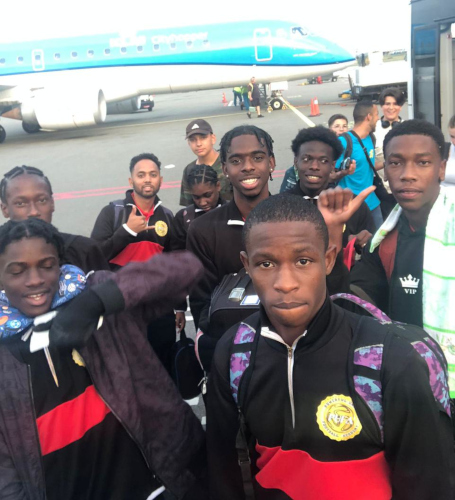 Jones went on to apply twice more to the Sport and Culture Fund. On each occasion, he was rejected. And, eventually, de Nobriga said he could no longer facilitate the coach's calls and messages as Trinidad and Tobago prepared to host Caricom's 50th anniversary.
"Unfortunately, he did come to me for assistance and I was sad I could not get him the assistance," he said. "There was not enough time to give him the kind of assistance he would need to put forward a proper proposal that would garner even partial sponsorship.
"He put forward an extremely compelling argument from an emotional standpoint about the young men not having that chance to go to Sweden again. But I don't know if the request met the criteria for the Sports and Culture Fund—only they can answer that."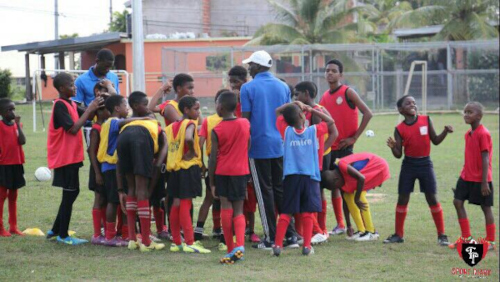 Jones, by then, was already knocking on the door of the Ministry of Sport and Community Development.
The tireless coach also claimed to raise roughly TT$300,000 towards the venture with nearly three-quarter of that figure coming from parents, along with contributions from Point Lisas Nitrogen, G3 Hardware and Home Centre, The House of Marketing, and Presto.
He said he used the money to purchase plane tickets and also to pay for accommodation, uniforms, meals and ground transport in Sweden. But, of course, he could not yet guarantee that PUFA would have a full team at the tournament.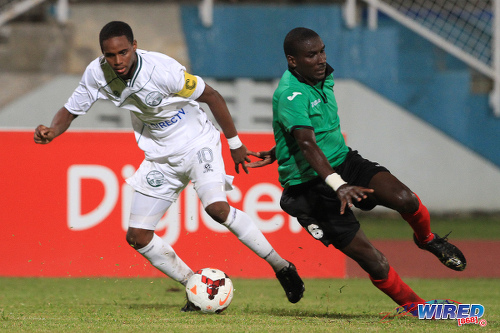 The Gothia Cup, incidentally, would be PUFA's second overseas tour. Formed in 2015, Jones took under-9, under-11, and under-13 teams to the Moon Day soccer tournament in Canada in 2019.
Arguably, PUFA, which charges players for training, have a bigger footprint off the island than on it. The youth club had not participated in a single local competition since the pandemic while there is no public record of them before their excursion to Canada.
What was so special about the Gothia Cup?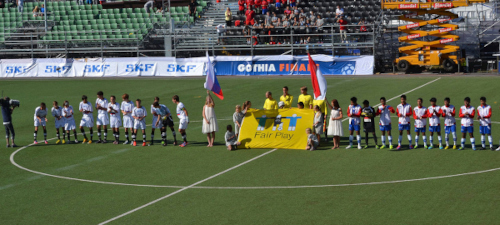 "Because of the exposure that the children could get and the players the tournament was able to produce," Jones told Wired868, as he rattled off former players at the competition like iconic Swedish forward Zlatan Ibrahimovic and ex-Brazil World Cup players Ze Roberto and Julio Baptista. "That is why we think the tournament is of great importance. It is the biggest youth tournament in the world."
As a licensed coach, does Jones really believe that a two-week youth competition "produced" the likes of Ibrahimovic and Ze Roberto?
"Well, the tournament would have had a part to play in their development," he said.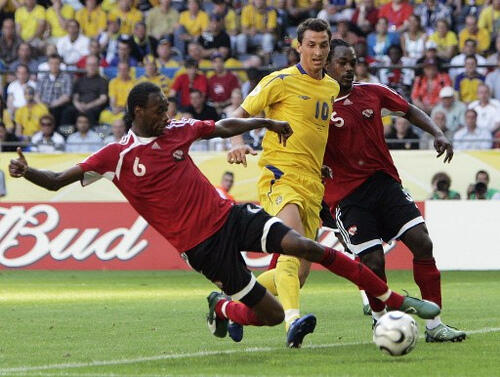 In truth, the Gothia Cup is a grassroots competition featuring mostly amateur clubs. PUFA are scheduled to play FC New England, Qviding FIF, Vimmerby IF, Hasselby SK FF 1, Skovde AIK, and Saleby/ Trassberg/ Norra Harene.
FC New England is technically not a club at all. It is a travel group that caters for players who want to experience the competition. Parents fill out a form that tries to figure out the ability of their children—video submissions are welcome—and officials make a selection, take their money for the trip and head to Sweden for a few friendly matches before they enter the competition.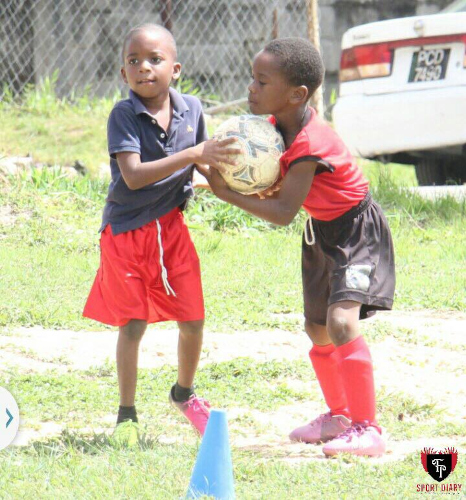 Saleby/ Trassberg/ Norra Harene are three villages in Sweden. The population available for the largest of the areas is under 500 persons. In short, La Horquetta is more than 14 times bigger than the three areas combined.
Hasselby SK are their only opponents who are attached to a professional team.
In 2022, Icelandic team Vikingur won the Gothia Cup.
It might be the largest youth tournament in the world but it lacks the prestige of far more accessible competitions like the Dallas Cup, which—unlike the Gothia Cup—attracts hundreds of scouts.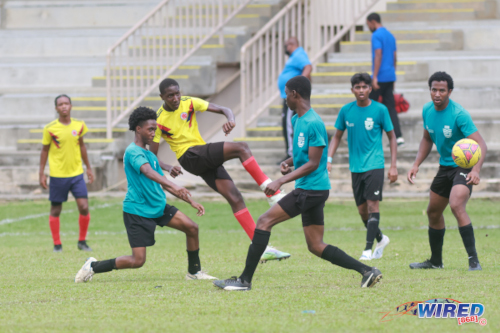 Jones suggested that the experience of the trip, which includes sightseeing, was very valuable for their young players. Many of his traveling party come from La Horquetta or neighbouring communities.
"This trip provides an experience outside of football because of the communities these children are coming from," he said. "Some of their communities are labelled as high-risk communities, so when those children travel to these types of tournaments it gives a psychological experience and a boost in motivation, which will help them in their development and also help their clubs and schools—because they will become better students."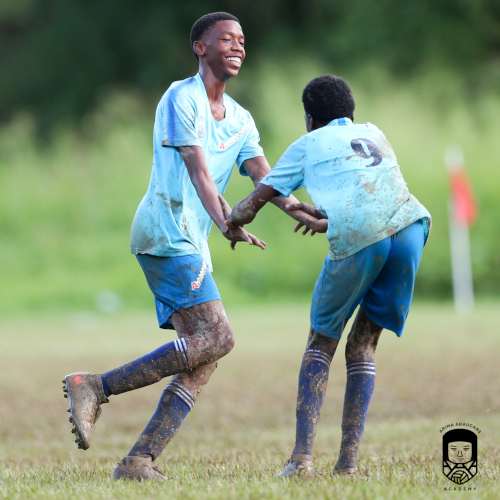 As an example, he pointed to Arima North Secondary student Garrick Thomas Jr who is about to enter fourth form. Thomas' father, of the same name, died on Christmas Day 2022 after being shot by a police officer.
"Garrick's father was shot on the same field where we train [in Phase 6, La Horquetta]," said Jones. "And Garrick's god-brother died on that same field earlier that day. Yet he trains there three times a week, that is the mental fortitude of these boys."
Despite the club's obvious tie to La Horquetta, Jones was unimpressed with Cummings' response to their fund-raising drive. In a video that he asked viewers to make go viral, he claimed that "race, politics and geographic location" worked against PUFA.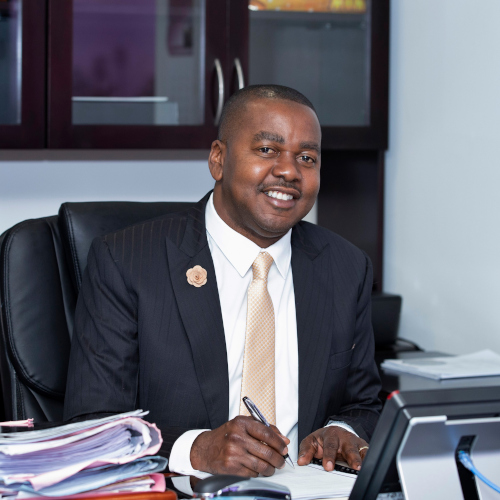 "I am not funding those black children—I am not giving them no support," Jones said he was told. "You're not hearing what I'm saying. Stop coming and see me. I am not going to fund them."
Wired868 asked who told him that and what was the context.
"That statement was made by the Honourable Minister Foster Cummings," said Jones. "The context is when we went to St James to see the prime minister at a political meeting, he was one of the first people I saw. He said we don't have funds. Stop coming to see me. He said that.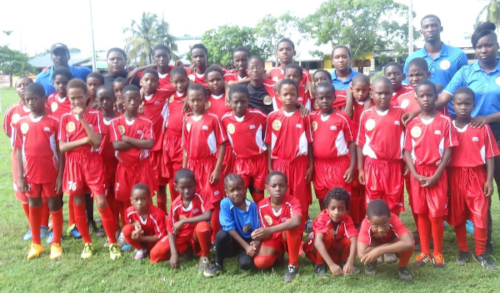 "It was the same from some members of the Ministry of Sport. What we are after is help—we are not trying to bring down anyone. We are after help for the children."
Wired868 cannot verify Jones' claim in relation to his meeting with Cummings. The Minister of Youth Development did not answer when we reached out for a comment.
However, Minister of Sport Shamfa Cudjoe showed messages between them in which she tried to address Jones' request.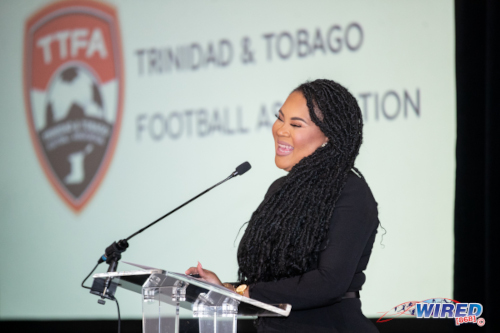 "Everyone's concern from day one is he was taking 33 children out of the country and yet he was not showing where there would be proper supervision," Cudjoe told Wired868. "And first he requested $300,000, but then you hear he tells someone else that it is $200,000, and then $150,000—but he is not going back to communicate what is going on and update his application."
Both Cudjoe and Jones offered differing timelines on when the coach received clearance from the TTFA to take his young players to Sweden.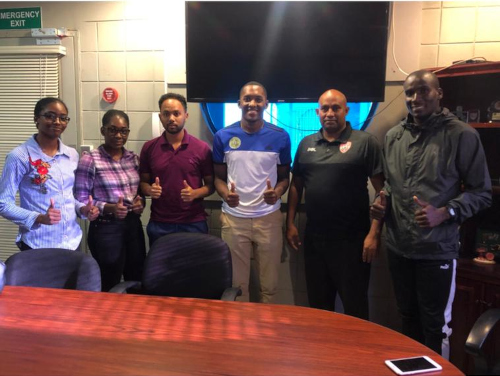 However, the sport minister appeared to have the final word when she produced a letter from TTFA general secretary Amiel Mohammed, dated 11 July 2023, which confirmed that: "Powerful United Football Club (PUFA) received their TTFA Academy and Safeguarding Registration Certificate on the 1 July 2023, after submitting all requisite documents in accordance with the process."
The TTFA statement, at face value, indicated that PUFA only had its necessary documentation to travel eight days before their departure date.
Cudjoe also showed an exchange via text message where she informed Jones of "the need to submit an updated application with updated supporting documents to the ministry immediately".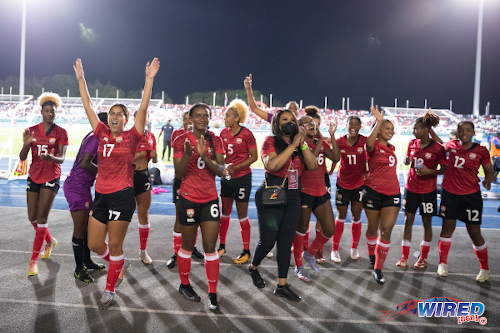 A week later, she said Jones still had not complied.
"Even though you are guiding him, he refuses to take guidance," said Cudjoe. "He just continues to say he is 'giving these youths a grand opportunity' as if that means the rules shouldn't apply to him.
"[…] Up until yesterday he still hadn't submitted a document for reassessment. Up to today when I spoke to the TTFA, he hasn't requested an approval letter from them.
"The whole time, he was moving around with an academy that wasn't registered!"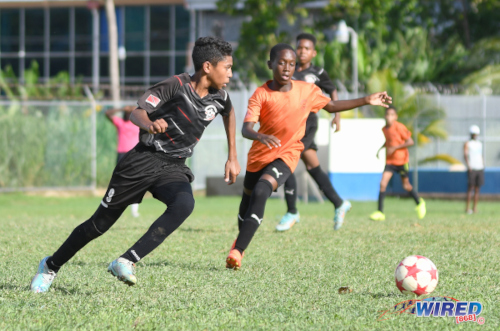 Jones, for his part, showed Wired868 a provisional academy license from the TTFA dated 2 May 2023, along with travel authorisation—again signed by the local football body's general secretary—dated 28 April 2023.
Mohammed did not respond to a request by Wired868 to explain the apparent contradiction.
Jones also belatedly tried his luck at NLCB, via the Port of Spain Mayor and the Minister of Finance. In seven months, it is hard to find a state body he did not approach.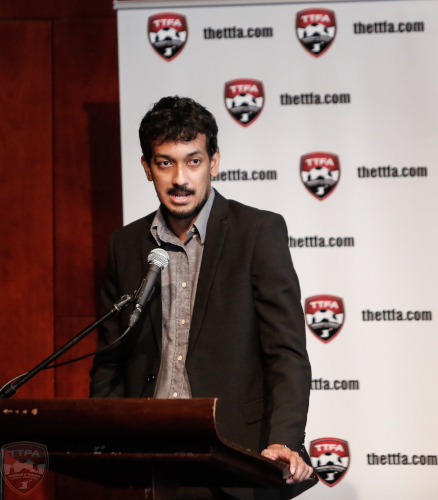 But, again, it was a non-starter. NLCB's policy forbids the state-owned body from funding foreign travel.
Last month, supposedly on the advice of the Sport and Culture Fund, Jones opted to scrap the proposed participation of their under-11 team.
"We had to pay back to the parents $150,000, which was money that was already spent [on accommodation, etc] and still no assistance was given as promised," he said.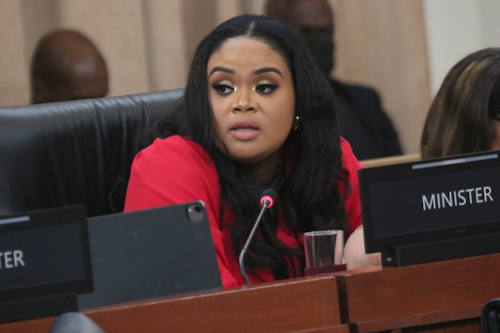 Jones' acceptance that NLCB would not come to their rescue, meant that, yesterday, he also conceded that their under-14s had no chance of making the trip.
"We will now have to reimburse parents to the tune of TT$70,000, which we don't have," he said. "This is the first time these people reached out to Trinidad. Our first game is on the 17th of July and registration is closed. This will damage the people's tournament if we don't attend, so Trinidad may never get another invitation."
To clarify, Gothia Cup did not exactly "reach out to Trinidad". Rather, PUFA applied and were successful. With 1,700 mostly amateur teams from all over the world, it is more than likely that the Swedish tournament organisers have experienced such hiccups before.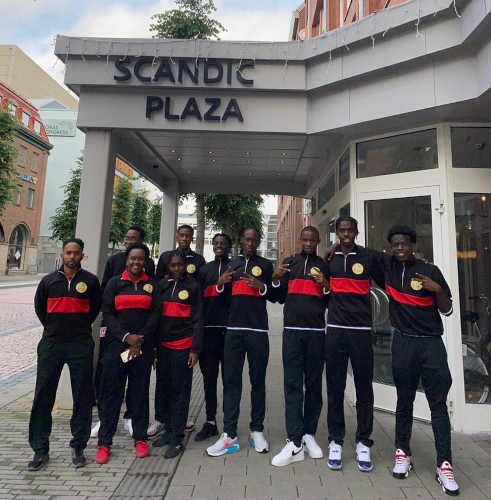 For the adventurous young men of PUFA, it would take a minor miracle for them to field even an under-manned under-17 team. But, without question, Jones will give it his best.
Cudjoe suggested that there is lesson to be learnt in PUFA's unsuccessful trip and failed attempt to raise money through the public sector.
"A point needs to be made about dealing with children and taking them abroad with no proper planning and without the right safeguarding protocols," she said. "In order to apply for funding, you need to submit documents eight weeks before and not eight days before—and then threatening us that 'this is going to embarrass the government'…"