The TT Premier Football League (TTPFL) Knockout semifinal rounds kick off at 6pm this evening with an intriguing clash between two teams, Heritage Petroleum Point Fortin Civic and Defence Force, enjoying wildly different fortunes.
Defence Force are riding on the crest of a wave. The Army/ Coast Guard combination clinched the inaugural TTPFL league title last month with a thrilling 2-1 win over AC Port of Spain, and will represent the two-island republic in the 2023 Concacaf Caribbean Cup.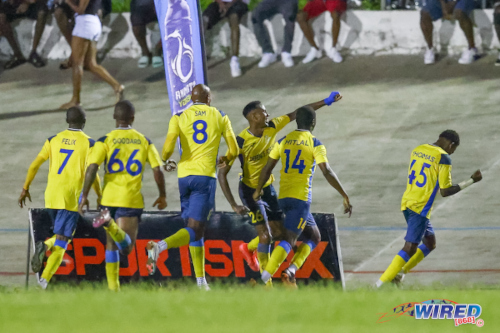 And, crucially, their players are fully paid up. The majority of the Defence Force squad are salaried soldiers while the remaining four—Kaihim Thomas, Shem Clauzel, Lashawn Roberts, Isaiah "Blinky" Williams—receive stipends through government subventions to TTPFL.
The situation at Point Fortin Civic, according to players at the club, is different.
"Basically, we are playing as a favour to the club," stated one player, who spoke on condition of anonymity, "and because we like to play football—and we want to win something."
The bone of contention is the remuneration offered to players for the Knockout competition, which continued after their contracts expired at the end of June.
After their Knockout Preliminary stage win over Petit Valley Diego Martin United and prior to the expiration of their contracts, players met with management—headed by club director and former Trinidad and Tobago international stand-out Steve David.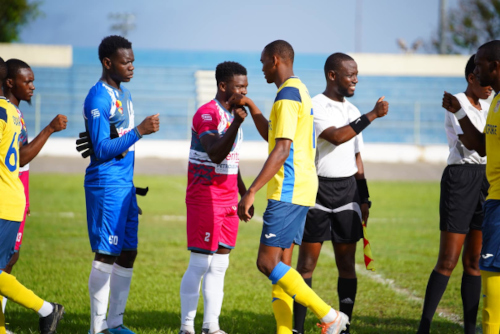 Club officials told players that their sponsorship deal with Heritage Petroleum ends in January 2024 and, after their financial obligations this season, the balance of funds was TT$480,000.
"If we're paying a salary of $200,000 [per month]," said a club official, during the meeting, "how much months you feel we going to make with that money?"
As a result, Civic offered to pay players per Knockout game at 20% of their salary. David noted that, with five potential Knockout matches, players could receive a full month's salary if they got to the final.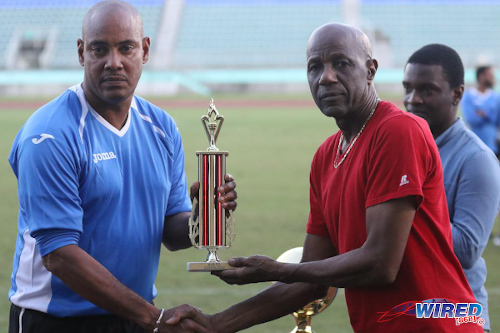 In fact, their opening clash against PVDMU was played during the period of their contracts—so only four potential knockout games fell outside their deals.
The players requested 25% of their salary per game instead. Their counter-proposal was rejected.
Of greater significance though was the fact that Civic's proposed deal only extended to boys who made the match day squad. Players who were part of the training squad but not selected on the final 18, or even those who miss a game through injury or suspension would be left empty-handed.
"Whether a man making the A team or not, everyone here suffer in the first four months together [without wages]," a player countered. "It was nothing like, 'he more senior, he in the A team'. We suffered together!"
Players noted that some of Civic 'B team' players stepped up during the season too in cases of injury to starters and so on. How could they now turn their backs on them?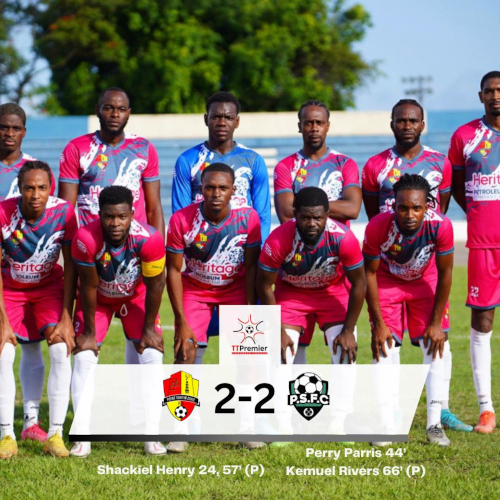 "Is either everybody [is paid] or nobody, and that is what we going with tonight," said the senior player.
It's safe to assume that 2023 did not go as planned for the Point Fortin-based club. Prior to kick-off of the season, David had his eyes on the TTPFL title.
"We are going to win—that is what [our supporters] can expect," David told Wired868 on 6 March 2023, after he refused to release players to represent the Soca Warriors in two international friendlies away to Jamaica.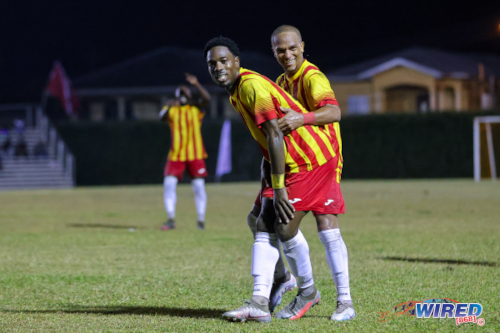 "We are going all out to win this league and we are very serious about it. If we don't win and qualify for the CFU by finishing first or second, I will be very disappointed."
Civic, eventually, finished seventh from 12 teams. They were closer to the bottom than the top too, as they tallied 27 points less than Defence Force but only 13 more than table proppers, Cunupia FC.
A significant part of Civic's problems, according to players, was a four-month wait for their first pay check—and the ripple effect this had in their personal lives.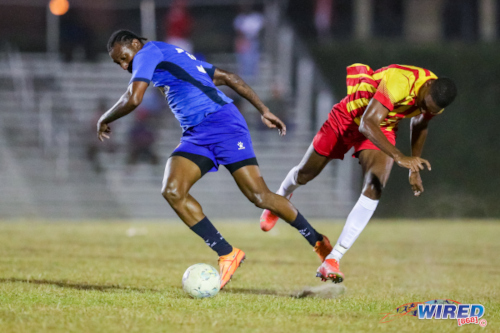 When the TTPFL's transfer window opened in late April, some of Civic's best players, including former national youth team midfielders Nathaniel "Spanish" Garcia and Luke Phillips, jumped straight through.
"They felt it was just false promises and there were plenty promises broken in previous seasons, so they left," said the anonymous player. "They were not going to fall for that dream again. The club would say 'salaries would be paid by the 17th, and then when the 17th [of the month] reached, they would say 'we have good news, we have confirmation that you will be paid on the next 17th'!
"It was never good news for us!"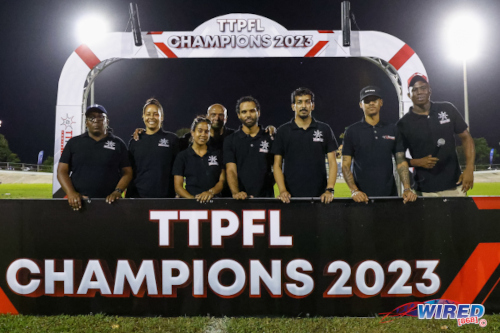 In June, Civic finally sealed a deal with state-owned Heritage Petroleum—supposedly for TT$1.3 million—and salaries were paid. Civic players are allegedly paid between TT$2,000 and TT$9,000 per month, which is a figure that might only be bettered by Terminix La Horquetta Rangers.
"Hopefully, we will turn the tides around and be what we used to be," David told players.
However, tension quickly returned between players and officials when they turned their attention to the Knockout competition.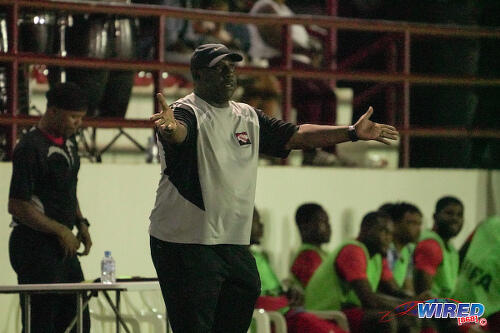 Disgruntled players reminded David of his statements during their sponsorship launch, when he allegedly pledged the club's loyalty to those who trained and competed without salaries and subsequently offered a "patience bonus" for those who waited four months for pay.
They claimed David did not keep his word. The Civic director denied making any such promise.
"You see that patience and loyalty thing—don't preach that," said a club administrator, at the meeting, "[that] is not what's being shown here tonight."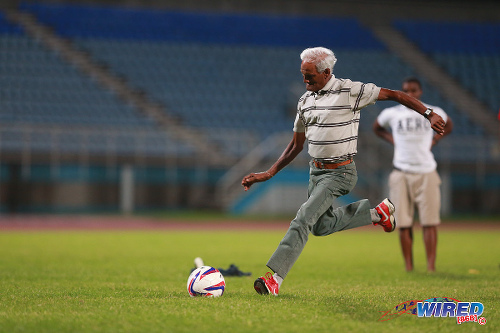 In the end, Civic officials improved their offer to include a payment of 10% of their salary for players who trained but did not make the match day squad. Take it or leave it.
The players voted to leave the club's offer on the table.
"We just want to be compensated fairly and on time," said the anonymous player. "We want them to show us the same loyalty they ask of us. This definitely leaves a bitter taste."
By the next day, there was a division in the ranks as some players had a change of heart.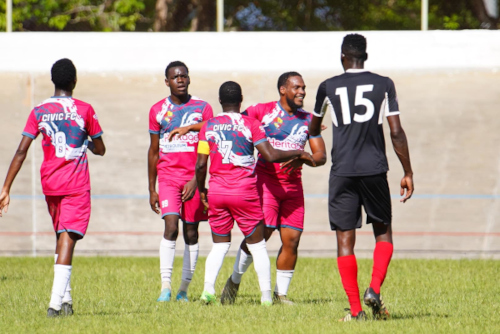 "We made up our minds we were not coming to play," said another anonymous Civic player. "We still wanted 25% per game. We felt they showed us disrespect in the room.
"But some of us slept on it and called one or two men and said is better we still come out."
In the end, just over a dozen guys decided to continue representing Civic in the Knockout.
"We had a rough start [in the TTPFL], so it is only late in the season we started to click," said the player. "[…] We got together and discussed it as a group… Some said let's go out and play and they encouraged others. We said we can't go down like this. We want to win something!"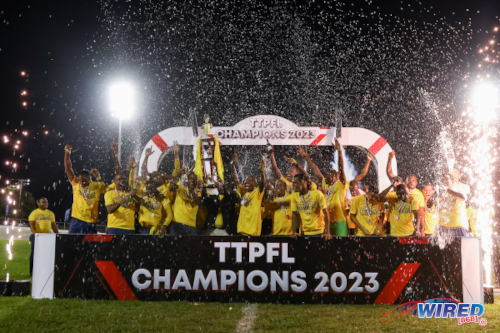 For their Round of 16 contest with FC Phoenix, only eight Civic players turned up in time for kick-off which included two goalkeepers: Terrence Lewis and Daniel Johnson. So, Lewis started in goal while Johnson played right wing.
By halftime, Civic had 14 players. Improbably, they defeated Phoenix 2-1 thanks to a double by Ronell Paul. Their player pool expanded further to 16 players by their quarterfinal match-up with Tiger Tanks Club Sando FC.
Sando finished third in the TTPFL standings and had the Concacaf Gold Cup duo of Alvin Jones and Kadeem Corbin in their squad, along with the league's top scorer Nathaniel James, former national youth player Nicholas Dillon and ex-Civic midfielder, Phillips.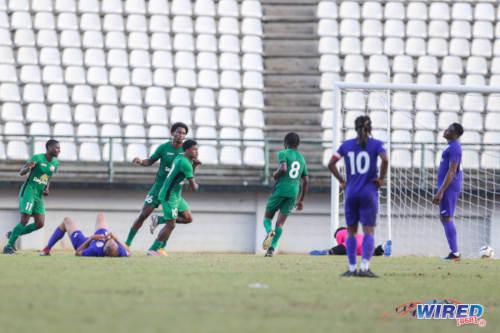 Yet, Civic won again with veteran striker Marcus "Lobo" Joseph grabbing the match winning goal.
Problems? What problems?
"There is no issue with salaries—who said that?" asked David, when Wired868 called. "Everyone has been paid. Everyone is overpaid, if I'm being honest."
One player who stuck to his initial stance to boycott Civic's Knockout games said there was no ill-will against his teammates who chose otherwise.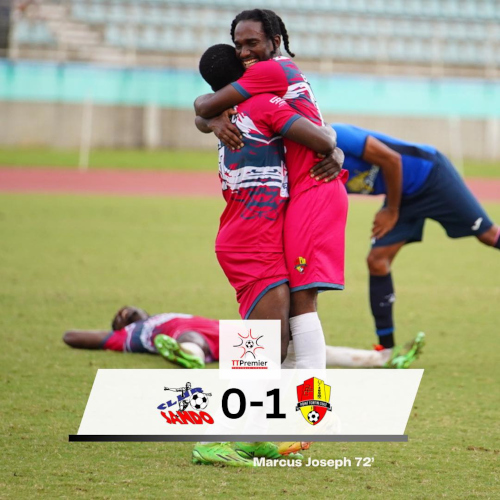 "What happens is that as footballers, we love the game and sometimes we overlook [our compensation]," he said.
All is not well, but Civic players are rallying all the same.
It is a fairytale cup story with a twist. They will try to extend it to the Knockout final.
Editor's Note: Heritage Petroleum Point Fortin Civic were edged 3-2 in the TTPFL Knockout Cup semifinals by league champions Defence Force.
Click HERE to read the match report.