"[…] The Mahaica Oval has no dressing rooms. You have to change under a tent in the car park—and this is a brand new venue. It is a sporting complex with no room for sporting personnel to change. Do you understand what I'm telling you?
"[…] Most clubs have told guys not to leave their jobs, so a lot of the guys are not full pros. But that takes away from your energy levels and you can't be as focused on the game as you should be. You buy a boots and your salary gone already…"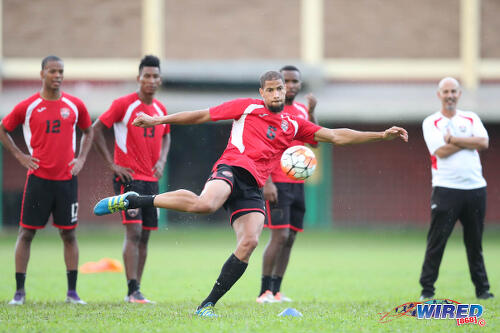 As we near the climax of the maiden Trinidad and Tobago Premier Football League (TTPFL) season, Wired868 talks to 36-year-old AC Port of Spain and former Soca Warriors defender Radanfah Abu Bakr about the state of the local game, their title run-in with Defence Force and how Wired868 could have done more:
Wired868: So what are your thoughts on the maiden TTPFL season?
Radanfah: First, let me say how disappointed I am that Wired868 didn't cover the TTPFL competition as much as we would have liked. I think if there was a little more pressure and coverage from that quarter some of those boys who are in Trinidad right now might have been selected.
I don't think I have ever seen national coaches respond to the media as much as they do with Wired868.
Wired868: Well to be honest, Wired868 is one of many businesses that struggled financially during the pandemic and we just didn't have the resources to cover the local game in the way we are accustomed to doing. Instead, we found ourselves primarily focusing on competitions that we were able to raise advertising revenue to cover.
I know this won't be much consolation to the stand-out players from this season who might have benefited from the coverage—but that's the reason we did not cover the TTPFL in the same way.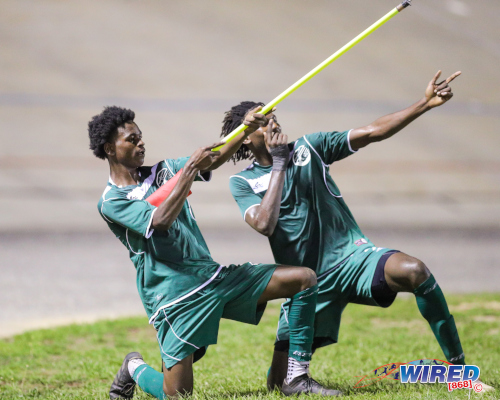 (Editor's note: Wired868 will cover this weekend's title decider between leaders AC Port of Spain and second-placed Defence Force.)
Radanfah: I figured it wasn't by choice. Okay, let's get started.
Wired868: So how do you view the maiden TTPFL season?
Radanfah: I am not one to say something is better than nothing, but I am glad that football has restarted nigh on three years later. It was an opportunity for everyone to get out there and showcase themselves.
It gives you a platform from which you can be seen, that can help players get the opportunity to market themselves for a move abroad—and I think that should be the ambition of any player here. And it gives you a chance to showcase yourself in terms of selection for the National Team as well. (Editor's note: Radanfah has played professionally in Belgium, Kazakhstan, Lithuania, Denmark, Estonia, Indonesia and India.)
It was just good to be playing competitive football again as well.
Wired868: What do you see as the positives of this season?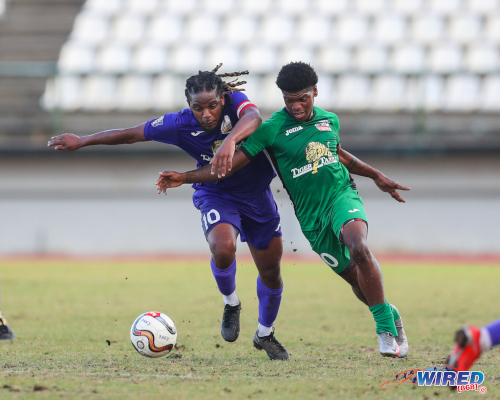 Radanfah: It was competitive throughout so that was good—at least for us. Maybe because we have been on top for most of the season and I think people always bring their best against the top team. But every game was a battle.
There are loads of talented players around the league too, although the older, more experienced guys were the cream that rose to the top in the end, I think. The obvious exception for me was [Nathaniel] "Natty" James who was one of the young guys who broke through and showed he is ready to contribute right now.
There were also other young guys who shimmered at times and showed that they have the ability to play, but I think Natty stands out for me also for his consistency.
I really enjoyed the social media stuff. The TTPFL IG stuff was really good and I think they made a good effort with the halftime giveaways and so on. Maybe it died out a little as it went on and I suppose those things can be hard to sustain. But it was good.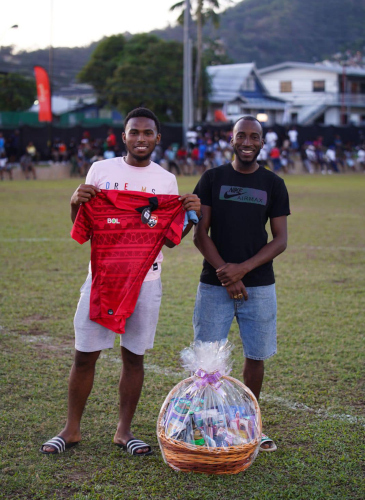 I think there has been interest from supporters throughout. In a lot of the games, there were decent attendances. When we played [Terminix La Horquetta] Rangers in Larry Gomes [Stadium], the stands were nearly full which was really good to see.
So for me, the positives are: there was decent football, the social media stuff like goal of the week and team of the week, giveaways, promotional stuff, and the participation of the crowd. That was good to see.
When you consider attending an NBA game, the entire thing is an event and there is so much happening outside of the actual basketball game… There was a good attempt at that I think.
Wired868: And what about the TTPFL would you say needs to be looked at urgently?
Radanfah: Those pitches man—absolutely horrendous! That was probably the biggest disappointment to me. The quality of the playing pitches.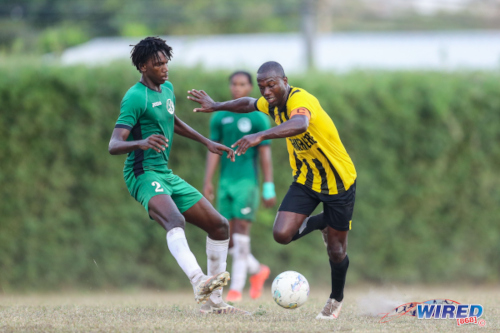 Early on there was dust, there were uneven surfaces; it took away from the football. And then the optics; it was not a good look. Imagine what it would be like as a young player and you are trying to make a video of yourself to send outside on those pitches, when it looks like you are playing in the desert.
It is hard to play the game at a decent pace when the ground is uneven and the ball is bubbling up on your shin. Things like that take the confidence out of players. It is hard to play fluid football on bad pitch.
The only pitch I felt was decent was the Mannie Ramjohn [Stadium], but then there are no lights there and you have to play there at 4pm. It is hard to maintain any kind of intensity playing at that time in the Trinidad sun.
There are only three [proper football] grounds in the country with lights. La Horquetta has those low minor league lights, which makes it hard to negotiate cross balls because the lights will be almost the same level as the ball.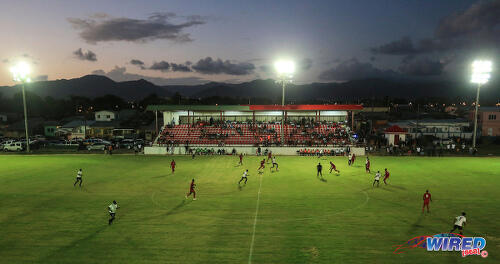 (Although the facility is decent—it's super tiny and not a Fifa standard size—but otherwise it is a good facility and I enjoy how the crowds are so close to the pitch that they feel as though they are right on top of you. I always enjoy playing there.)
The [St James] Barracks deteriorated badly. It was supposed to be one of the better grounds but I think it was overused and under-maintained. I would pass there on a random evening and see people training or sweating on the ground, even in the rain. And then the next day, there is a Pro League game there. It's crazy.
The lawn grass on the Barracks doesn't hold up when it starts to rain, because it gets really heavy and muddy. It is not a good idea to play a double header there when it rains. I think it goes beyond difficult to play on to borderline hazardous to play on.
The [Arima] Velodrome was flatter than most [of the other grounds] but it was really dry and there were bare patches on the field; and the lights there are sketchy. Grounds like that make it more challenging to play fast football, [because] you have to take another touch.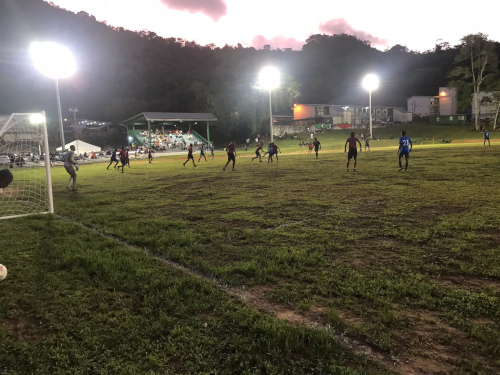 The Mahaica Oval has no dressing rooms. You have to change under a tent in the car park—and this is a brand new venue. It is a sporting complex with no room for sporting personnel to change. Do you understand what I'm telling you?
There are brand new stands but nothing for the actual athletes. But then even in the stands, there is no coverage for spectators from rain either. It is just crazy. I don't know who is making these decisions.
It says "locker room" but it is only a toilet and a shower with no lockers or place to change.
It is almost as farcical as the Skinner Park scenario, which was the home of southern football for so many years but now it can only hold small goal football. That was Udecott too. That's just wild.
It is the same thing [at the Ato Boldon Recreation Ground] in Santa Cruz. The Santa Cruz ground is horrendous, although they said they did it over.
At Santa Cruz, players have to change in a tent too. I am not against community venues. I think it is a fantastic idea to have venues like La Horquetta with fans on top of you, which makes for a decent atmosphere. But it has to be a decent standard.
Football is difficult to play on that Santa Cruz pitch. In fact I would say it is almost disrespectful to ask professional players to play on that. You can roll your ankle because the ground is so hard, and at the end of the game, you have bruises and your back is hurting.
Wired868: Okay. And is there anything else?
Radanfah: The officiating has also been questionable at best. I think that has to be looked at. I think referees need to have a better relationship with the players. I know one team is always going to feel aggrieved with a call but it shouldn't be that you feel you're working against each other. You are both supposed to be working together to make a good game.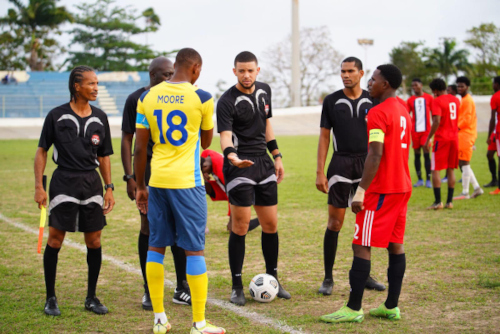 Sometimes I feel they are too hasty in making decisions and some of the decisions are mind-blowing… The way that players look back at their mistakes, you would hope they do too. But the general relationship should be better.
I would admit that we could be more respectful and understanding too as players, so I say we have to hold our hands up there. But some of the decisions are: whoa, how you come up with that?
Wired868: And we have heard about the low salaries, do you have any comment on that? (Editor's note: many TTPFL players are paid as low as TT$1,200 per month.)
Radanfah: I don't know about other people's salaries; but I definitely don't think I am being paid enough. (Laughs)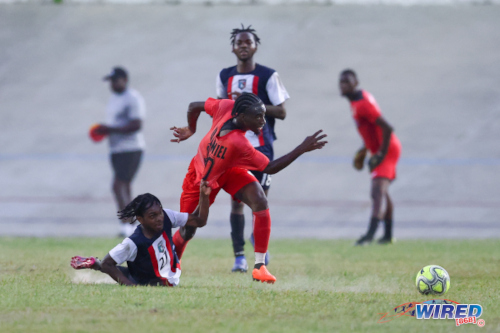 It is not my area of expertise. I'd say I think clubs should do more to get sponsors to secure the best talent. Most clubs have told guys not to leave their jobs, so a lot of the guys are not full pros. But that takes away from your energy levels and you can't be as focused on the game as you should be. You buy a boots and your salary gone already!
People usually work from 8 to 4 or 9 to 5, so we train from 6pm. I think Caledonia still does morning sessions. I heard some clubs do very early morning sessions so people do it before work. It would be nice to have things like a regular professional club where you train in the morning and have the rest of the day to yourself.
I don't like the cap-in-hand mentality. I think football is being treated more like a hobby than a job here. There is not much more that you can do for young people than sport. It is a way you can earn, it keeps your hands active so you don't get in trouble. Rather than use money for guns to go after those same guys, see [injecting money into local football] as an investment in the young guys.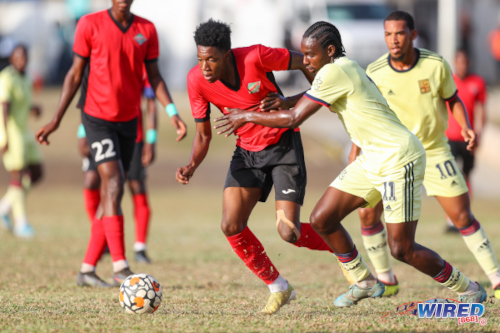 But I think clubs have to do better to attract sponsors. They have to be more involved with the communities they come from so these communities feel attached with the club.
Social media isn't technically free because that is people's job to manage it but the account is free and you can reach a lot of people to help build affinity. The TTPFL has done well with that and clubs can take from that example and do better too.
Consider things like merchandising. People have asked me how to get an AC Port of Spain jersey and I have to tell them maybe they should print one themselves. So why can't we start small and do it? We have to start somewhere and at least give supporters those options.
Wired868: How do you think AC Port of Spain did this season?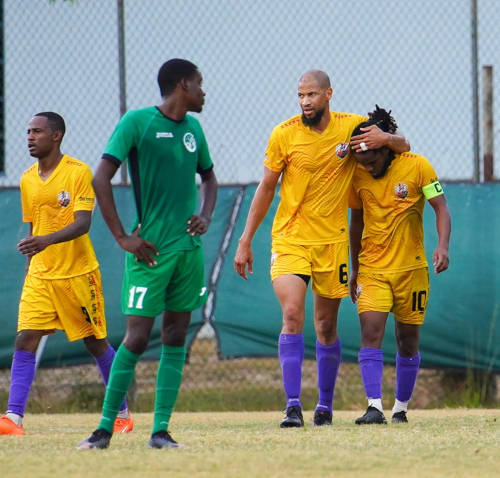 Radanfah: I think we did well. You look at our team and, yes, we have a few guys who have been in and around the National Team for a couple years like [John-Paul] Rochford and [Michel] Poon-Angeron—but they are still relatively young without a lot on their CV. They are still relatively inexperienced players who maybe haven't even played a full professional season yet. So I think it was good for us to do as we did.
There were many challenges but overall I think we did well. Most of the team played in the [2022] Ascension Tournament and they finished fifth (from 10 teams). (Editor's note: AC finished a whopping 21 points behind winners Rangers and even four points off fourth-placed Deportivo Point Fortin, which is a collection of talented players from south Trinidad but not an official club.)
I joined with (Soca Warriors goalkeeper) Marvin Phillip and (2009 Under-20 World Cup defender) Robert Primus and I think the seniority we brought really helped them and we were able to corral the younger guys. The focus was on from game one to achieve what we wanted to achieve, which was to qualify to the CFU tournament.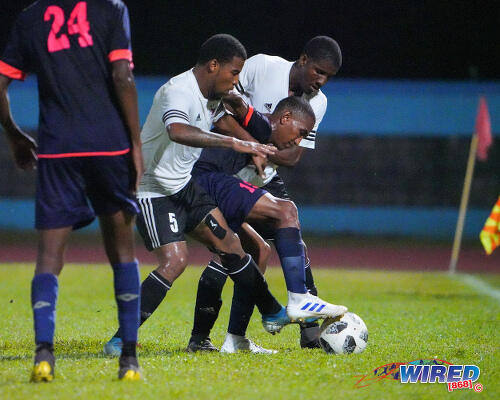 Credit to the team for what we accomplished. Our training ground is not the best, you might get a late pay here and there, and there were a few injuries. But despite that, we maintained our focus and found a way to get results even when we were down.
(Editor's note: AC Port of Spain were rocked by a significant injury after our interview, as star forward Jomoul Francois suffered a broken leg in training.)
Wired868: And how do you think you did personally?
Radanfah: Like I said, I think the seniority we brought helped to settle down things. Sometimes kids can get out of hand or distracted by other things like the usual immature stuff. (Laughs)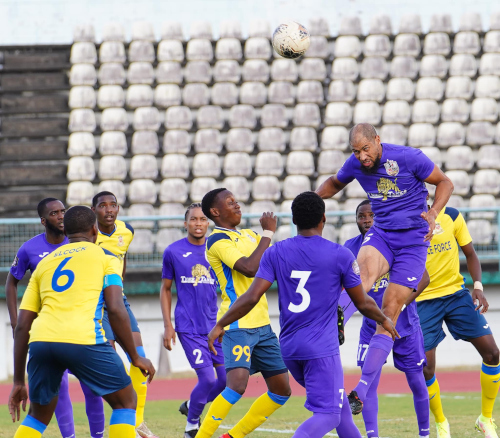 I am my biggest critic, so I am certainly not going to give myself 10 out of 10. I got an ankle injury that hampered me a bit too, but I did well overall. We have the second best defence in the league, Army conceded one less goal than we did, yet none of our defenders got called up to the National Team.
I got three goals, so that's okay. I said before the season that I wanted to score five goals and to have more goals than yellow cards. But I have three goals and four yellow cards. (Laughs). Maybe I can change that by this weekend!
The things I wrote down at the start of the season, I am nearly there.
(Radanfah asks to be excused as he goes for a piece of paper with his targets for the 2023 TTPFL season. He reads: '10 clean sheets, five goals, CFU qualification and TTPFL team of the season'.)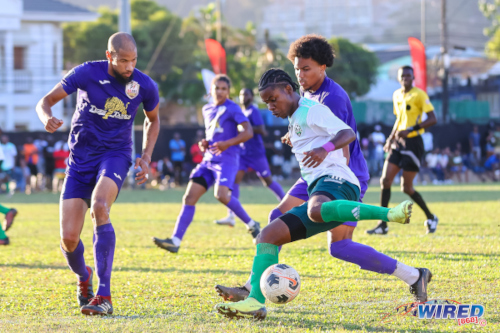 We got nine clean sheets. I missed two games with an ankle injury and I was suspended for one, so that means I played in 18 games.
It's funny how things work out when you have [your targets] in front of you all the time. It reorients you and helps keep you on track. When you want to go on a lime or something when you should be resting, but you watch the piece of paper and remember what your goal is.
It is a piece of advice I give to young players. Set yourself goals, so you are not just meandering through the season. Writing down your goals keeps you focused on why you are training every day.
Wired868: What are your thoughts on the title race between AC Port of Spain and Defence Force?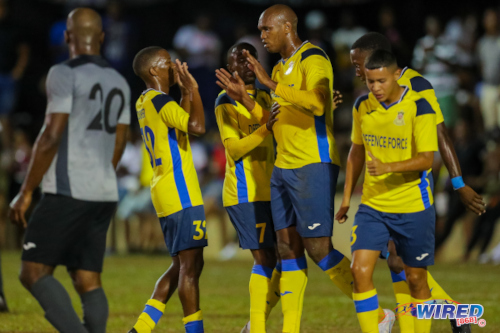 Radanfah: Army have pedigree, they have history, and they have camaraderie. They are always there and thereabouts [in every title race]. They have a real never-say-die attitude and they are a very proud bunch of guys. They are not silky smooth or attractive all the time but they have that bad mind that makes them very difficult to play against.
We beat them 3-0 in the first round and you might have thought that maybe that meant they are not too strong this season; but that proved not to be the case and it has come down to an exciting climax. But I think we should remember that Rangers were in the title race until a few weeks ago and Club Sando did really well too. So this season wasn't only about AC and Army.
Editor's Note: Click HERE to read part two as Radanfah Abu Bakr raises questions about Trinidad and Tobago's squad for the 2023 Concacaf Gold Cup, issues with our talent development, and suggests a role for fans in the rebuilding of our football brand.