The Trinidad and Tobago Men's National Senior Team will open their 2023 Concacaf Gold Cup campaign against St Kitts and Nevis from 3.30pm on Sunday at the Drv Pnk Stadium in Fort Lauderdale.
Saint Kitts and Nevis booked their first ever spot in the Gold Cup group stage yesterday with a 4-2 win over French Guiana via kicks from the penalty spot, after both teams played to a 1-1 draw. It was their second successive shootout win of the qualifying series, following a 3-2 triumph over Curacao by the same method on 16 June.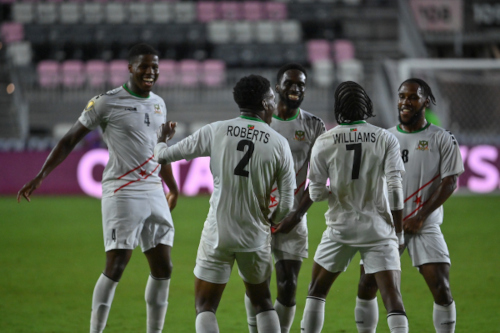 Saint Kitts are now undefeated in their last six games—which comprises three regulation time wins over Aruba (twice) and Saint Martin—while they also won promotion to the Concacaf Nations League B during that spell.
However, the "Sugar Boyz" lost all 10 competitive meetings with the Trinidad and Tobago Men's National Senior Team. The Soca Warriors won their last clash 2-0 on 8 June 2021, with goals from Duane Muckette and Khaleem Hyland, during the Qatar 2022 World Cup qualifying series—although St Kitts and Nevis crucially finished above Trinidad and Tobago in the standings.
The Sugar Boyz were coached by Brazilian Leonardo Neiva during the 2022 qualifiers but are now led by former Kittian player Augustin Huggins. The most recognizable player in their ranks is 31-year-old midfielder Romaine Sawyers who plays in the English second division with Cardiff City and was a former Premiership player for West Brom.
Otherwise, their squad includes captain and goalkeeper Julani Archibald and defender Gerard Williams, who were former T&T Pro League champions with W Connection, and as many as six British-born players who play in the semi-professional or amateur leagues in the country of their birth.
In related news, defending Gold Cup champions the United States have again named what is essentially a "B" team to play in the confederation's showcase competition.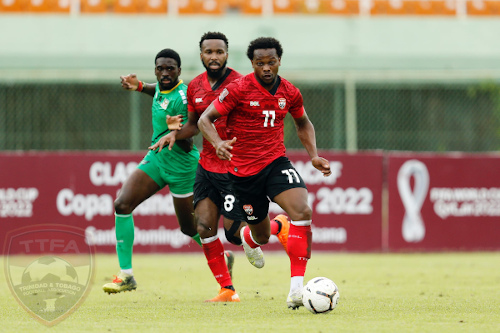 USA, Jamaica, Trinidad and Tobago and Saint Kitts and Nevis are in Group A. The top two nations will advance to the quarterfinal round.
However, since Fifa scrapped the Confederations Cup under current president Gianni Infantino, the Concacaf winners do not advance to another competition—and USA have preferred to use their top players in the Nations League finals, which is essentially a two-match tournament.
As a result, the USA's more recognizable stars like captain and Chelsea midfielder Christian Pulisic, Juventus midfielder Weston McKennie and Borussia Dortmund playmaker Gio Reyna played in their successful Nations League campaign, which ended with a 2-0 win over Canada on 18 June.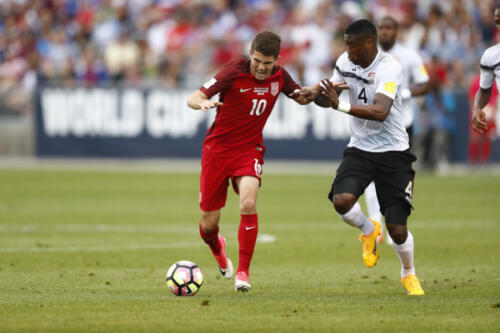 And, in contrast, the United States Soccer Federation (USSF) named 16 MLS players in their 23-man roster campaigns for the Gold Cup, including former Tottenham defender Deandre Yedlin.
There was also a USA pick for Club America (Mexico) attacker Alejandro Zendejas, who played at international youth level for the "Stars and Stripes" before an ill-fated switch to Mexico last year.
The Mexican Football Federation (FMF) was fined 10,000 Swiss francs for using Zendejas while their results were defaulted and, in the aftermath, a Mexican site revealed that Nicaragua did the same thing though their use of naturalized Uruguayan Ricardo Rodriguez.
Concacaf's subsequent punishment of Nicaragua paved the way for Trinidad and Tobago to qualify automatically for the Gold Cup group stage and the 2023-24 Nations League.
The Soca Warriors closed their Gold Cup preparations yesterday with a goalless draw against Haiti in a closed door scrimmage, which will not be recorded as a full international match.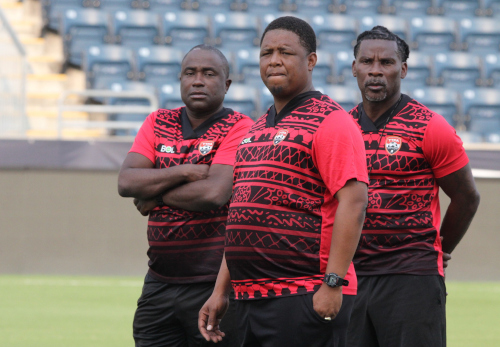 Outside of Haiti and a similar scrimmage with Saint Martin, Trinidad and Tobago are now undefeated in their last five outings and coach Angus Eve described his last outing as a "good exercise".
"This Haitian team is very well-coached, you can see they are very well organized," Eve told the TTFA Media. "They have players in top leagues all over the world. I thought it was an even match. I think a draw was a [fair] result."
Eve noted that midfielder Daniel Phillips suffered "a little dead leg" during the Haitian affair but should be fine for their opening match against St Kitts and Nevis. And he said the Warriors will spend much of this week practicing set pieces.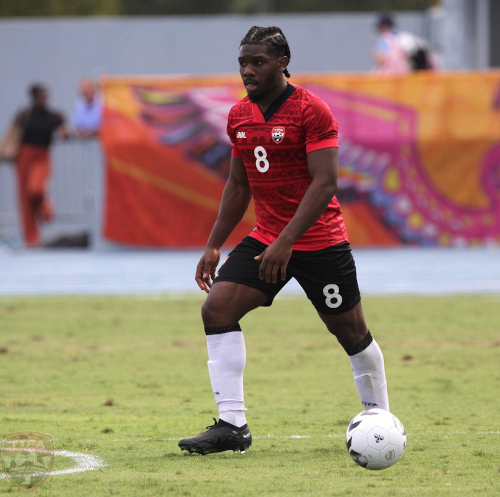 "We want to go out there and put our best foot forward for our country," he said, "and continue to represent as we have done."