Trinidad and Tobago have qualified for the 2023 Concacaf Gold Cup without kicking a ball in the Qualifying series, after Concacaf ruled against Nicaragua over their use of a naturalized player.
As a further consequence, Trinidad and Tobago will also replace Nicaragua in the Concacaf Nations League A for the 2023-24 competition, which also serves as a pathway for the 2024 Copa America tournament.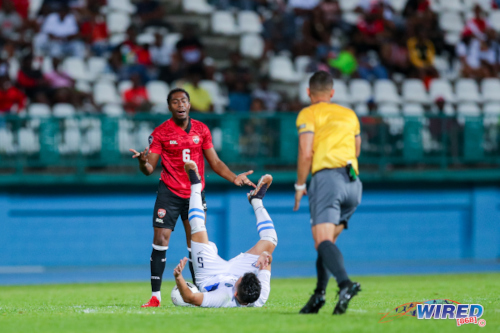 The stunning decision comes after Nicaragua were found to have illegally used 30-year-old Uruguay-born midfielder Richard Rodriguez in their 2022-23 Concacaf Nations League B campaign.
Rodriguez played a total of 36 minutes in two of Nicaragua's six CNL B games, which included five minutes in the Central American team's 2-1 win over the Soca Warriors in Managua on 4 June 2022.
However, his outing was a violation of Article 7 of the Fifa bylaws regarding international eligibility and Concacaf did not take it lightly.
"Today, the Concacaf Disciplinary Committee sanctioned the Federación Nicaragüense de Fútbol (FENIFUT) for severe violation to the applicable Fifa/Concacaf regulations," stated a release by Concacaf general secretary Philippe Moggio, "by fielding an ineligible player in multiple matches of Concacaf competitions.
"In view of this serious violation, the Concacaf Disciplinary Committee decided to exclude the Nicaragua National Team from competing in the 2023 Concacaf Gold Cup and has also relegated it to League B of the 2023/24 CNL."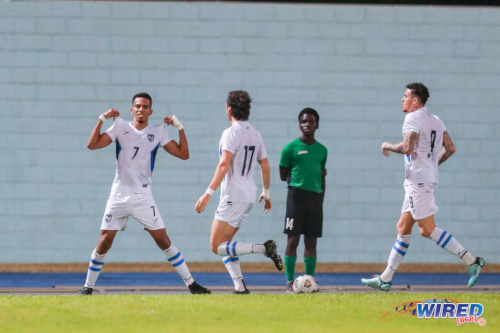 The penalties did not stop there, as Concacaf went beyond simply stripping Nicaragua of points from games that Rodriguez played—and closed any possibility that they could get to the 2023 Gold Cup.
"The Trinidad and Tobago National team, which was the team with the best second (overall) place finish of all League B teams in the 2022/23 Concacaf Nations League Group Stage," stated the Concacaf release, "replaces the Nicaragua National Team in position A3 of Group A of the 2023 Concacaf Gold Cup.
"Additionally, the Antigua and Barbuda National Team—which was the team with the highest points (overall) in League B of the 2022/23 CNL to not have qualified to the 2023 Gold Cup Prelims—qualifies to position A of Prelims Matchup #1 against Guadeloupe."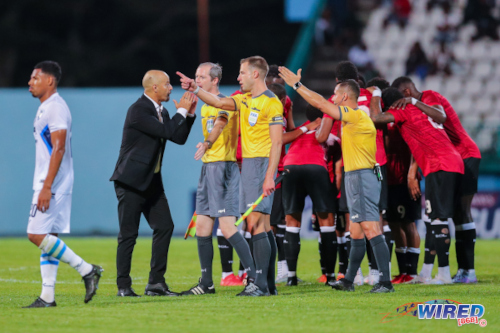 TTFA general secretary Amiel Mohammed described the ruling as: "extremely exciting news for Angus, the team and the entire country!"
"We would like to thank Concacaf for their efforts in investigating this matter with the urgency that they have and look forward to a really amazing next few months for the Senior Men's Team," Mohammed told the TTFA Media. "This is where we want to be and we encourage all fans and stakeholders, far and wide, to rally around the team."
Trinidad and Tobago Men's National Senior Team head coach Angus Eve was preparing to tussle with Guadeloupe on Friday. Instead, he can look forward to a direct path to Group A of the Gold Cup where the Warriors will line up against the United States, Jamaica and, possibly, Curaçao.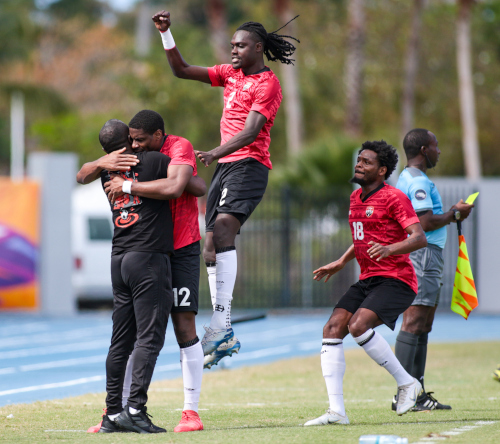 The decision could potentially have an impact on Eve's future as head coach too. Eve's contract expires in July and his mandate was to take Trinidad and Tobago back into the top tier of Concacaf.
Now, thanks to Concacaf's ruling, he has done so—although Fifa-appointed normalization committee chairman Robert Hadad might wait to see how the Warriors fare in the Gold Cup group stage before making a final decision.
Eve would certainly have little sympathy for the Nicaraguan technical staff. He complained bitterly about the "dirty tactics" used by the Central American team in Bacolet during their 1-1 draw earlier this year—which included throwing balls on the field to break up Trinidad and Tobago attacks.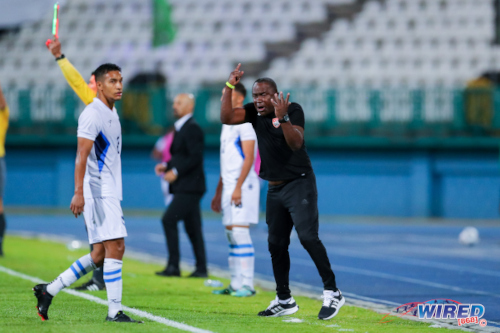 Although Nicaragua are likely to feel hard-done considering the scale of the punishment against a player who barely featured in their campaign and did not contribute a goal or assist.
Ironically, the source of the information that soured Nicaragua's football programme was a Mexican website, FMFStateofmind, bitter at a ruling against the Mexican Football Federation (FMF).
In January, Fifa fined the FMF 10,000 Swiss francs along with 3-0 defeats for every game in which they used national youth player Alejandro Zendejas, who attempted to switch allegiance to Mexico from the United States without filing the necessary paperwork.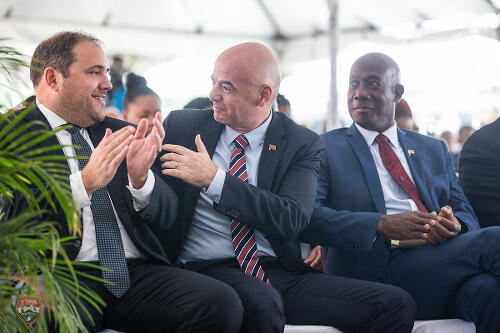 So, as the Mexican site pointed out, what about Nicaragua's use of Rodriguez?
Article 7 of the Fifa bylaws states that, where a player does not assume eligibility based on birth in the respective territory or through his biological parents or grandparents, he must have lived in that country for at least five years—once he moved to that country over the age of 10.
Rodriguez, according to the site, moved to Nicaragua in 2018, when he joined top-flight Nicaraguan team Real Estelí. It meant that he had been a resident for four years—a one-year stint in Paraguay in 2019 notwithstanding—when he came on to face Trinidad and Tobago last June.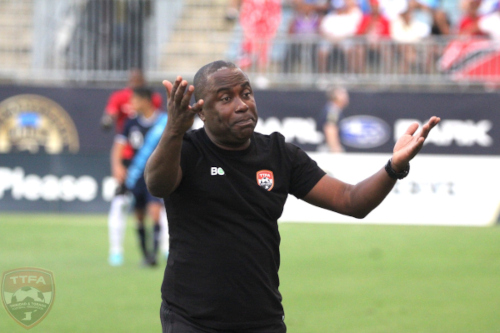 Concacaf ruled that Nicaragua's use of Rodriguez was a "severe violation". And, just like that, Trinidad and Tobago became a top tier football nation once more.
Editor's Note: Head coach Angus Eve responds to Concacaf decision, plus update on squad for Concacaf Gold Cup. Click HERE to read.