Trinidad and Tobago Men's National Senior Team head coach Angus Eve applauded his troops' "achievement", after the Soca Warriors were awarded a group stage place in the 2023 Concacaf Gold Cup and promotion to the 2023-24 Concacaf Nations League A competition, due to disciplinary sanctions against Nicaragua.
The Concacaf Disciplinary Committee stripped Nicaragua of their rewards for topping Group C in Nations League B, after ruling that the Central American nation used a naturalized player, Uruguayan Richard Rodriguez, in contravention of Fifa's rules.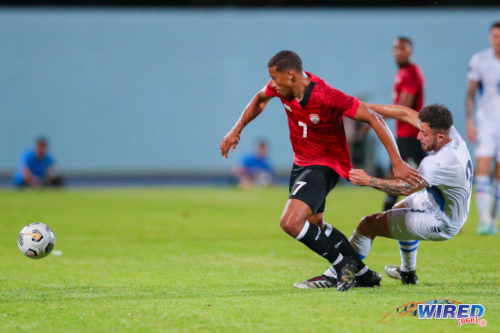 Eve said the Soca Warriors got the news from Fifa-appointed Normalisation Committee chairman Robert Hadad while they were having dinner last night.
"It was a good moment for everybody who put out so much of energy in respect to allowing our country to be on one of the top stages in football," Eve told the TTFA Media. "It is just a feeling of contentment. It goes to show when you do the right things and you go through the process, the right things will happen for you."
Eve, Trinidad and Tobago's all-time most capped outfield player, suggested that the Concacaf ruling now shines a different light on his job so far.
"When we started the Nations League [campaign], the objective was to qualify for the Gold Cup proper and also to qualify for the Nations League [A]," said Eve, "which would give us automatic qualification for the Gold Cup and also give us the opportunity to qualify for the Conmebol cup (Copa America) and also [put us] in a better position for the [2026] World Cup qualifying [series].
"It was a bit deflating when we drew that match in Tobago—and to get the news now that we didn't do anything wrong."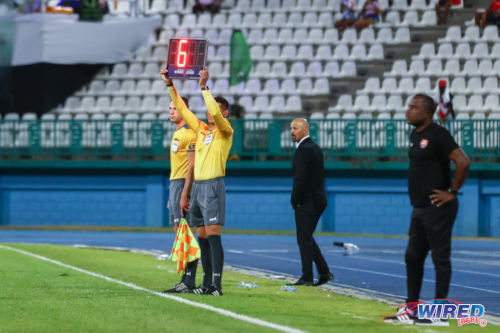 Rather than face Guadeloupe on Friday in potentially the first of two qualifiers for the Gold Cup group stage, Trinidad and Tobago have now been inserted in Group A alongside the United States, Jamaica and, potentially, Curaçao.
Eve conceded it was a tough group but stressed that this is the level the Soca Warriors want to be at.
"Now we have to refocus our energies and the prize for hard work is more hard work, because we are now in a group that is a very difficult group," said Eve. "But that is where we want to be, that is where we were aspiring to be, and that is where we are now.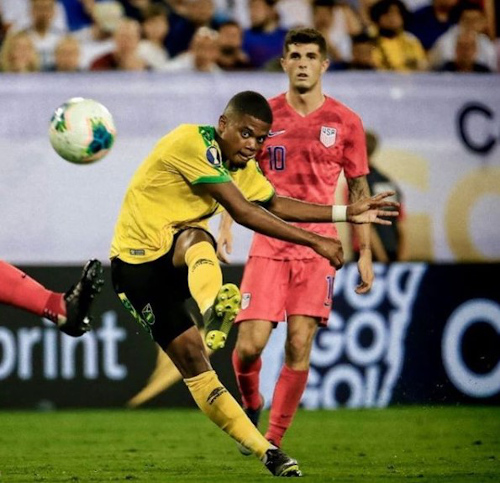 "We just want to take this opportunity to represent our country in the right way. This shows that if you do things the right way and do it with integrity and pride and trust the process, this is where you could be."
There are still adjustments to be made for the Warriors though—starting with their accommodation and itinerary for the next two weeks.
Concacaf foots the hotel cost of participating teams. However, since the group stage does not start until 25 June, Trinidad and Tobago can either meet their own costs for the next two weeks, or return home.
Eve suggested that he would prefer to stay in the United States with his 30-plus touring party—minus the players already returned home after Sunday's friendly win over Guatemala. But he confessed that there are "a lot of logistics to be done" to ensure that overhead expenses are met along with arranging training fields and so on.
He urged corporate Trinidad and Tobago to step in and help meet their new financial obligations.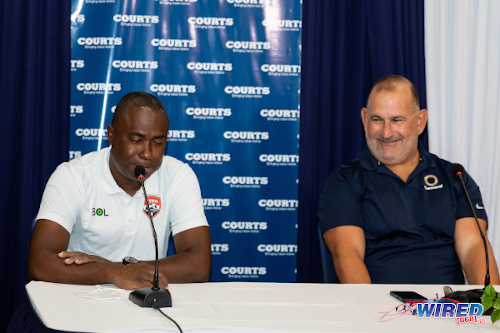 "We now have to put contingency plans in place," said Eve. "We don't know if some of the clubs in the US who were giving us static to get their players would want back some of their players in the short term.
"So there [are] a lot of permutations behind the scenes."
From the 22-man squad that edged Guatemala 1-0 in Subaru Park on Sunday, Wired868 understands that Eve retained just eight players for the Gold Cup.
Goalkeepers Marvin Phillip and Denzil Smith, defenders Sheldon Bateau and Alvin Jones, midfielder Daniel Phillips and attackers Kaïlé Auvray, Kadeem Corbin and Real Gill are still with the team in the US.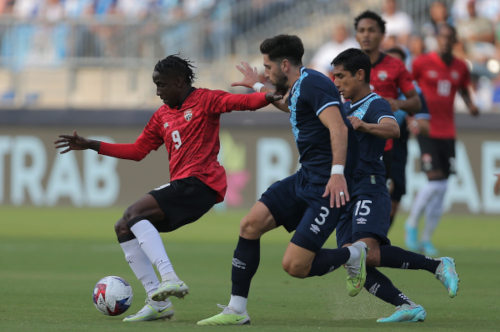 However, 14 players were released including more than half of the young men who started the match  against Guatemala.
The footballers who did not make the final cut include the Club Sando duo of TTPFL top scorer Nathaniel James and defender Josiah Trimmingham, as well as the AC Port of Spain quartet of Duane Muckette, Michel Poon-Angeron, Che Benny and Jameel Neptune.
Eve now has another week to decide on his final squad and can still make late adjustments.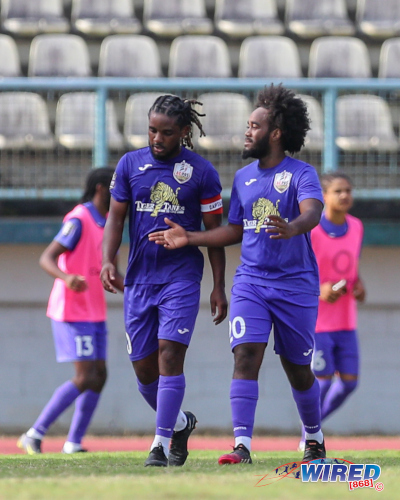 Despite the uncertainty, Eve said his camp is mentally in a good place.
"The general feeling is one of great contentment," he said, "and achievement—for achieving something like this for our country.