The Trinidad and Tobago Men's National Senior Team stretched their unbeaten run to six games last night as they edged Guatemala 1-0 in an international friendly at the Subaru Park in Pennsylvania.
Alvin Jones got the lone item from the penalty spot to snap a six-year goal drought for the ambitious right back, after substitute Real Gill was tripped in the area by opposing defender Jose Morales.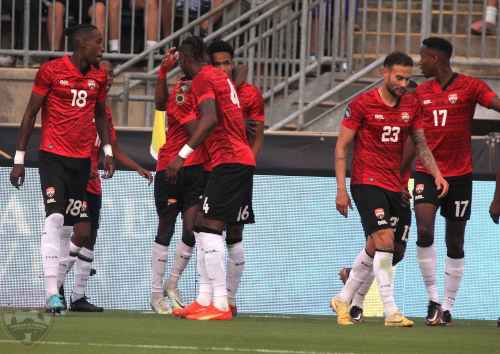 Head coach Angus Eve is likely to savour the clean sheet as well, as the Soca Warriors conceded 68% possession to Guatemala and spent much of the second half chasing the ball—yet, crucially, rarely looked vulnerable to the Central American opponents.
Eve tinkered with his team's tactical line-up too as Trinidad and Tobago lined up in a 3-4-3 formation that offered width from wing backs (Jones and Ross Russell Jr), while the quartet of Michel Poon-Angeron and debutante Kristian Lee-Him (both at the base) and Jameel Neptune and Duane Muckette (at the top) created a square behind lone forward Kadeem Corbin.
There was a glimpse of the potential offensive threat offered by the formation when Kaïlé Auvray and Real Gill entered the fray on either side of Corbin, at the start of the second half, and immediately—albeit, briefly—began to unsettle their opponents.
Within five minutes, Gill and Auvray had a shot at goal each before the former player got on the end of a Russell cross and was tripped by Guatemala substitute Jose Morales for a penalty.
Jones, who has been scoring for fun with Club Sando in the TT Premier Football League, took the ball and calmly converted only his second international goal—and his first since that strike against the United States in an infamous 2018 World Cup qualifying win at the Ato Boldon Stadium on 10 October 2017.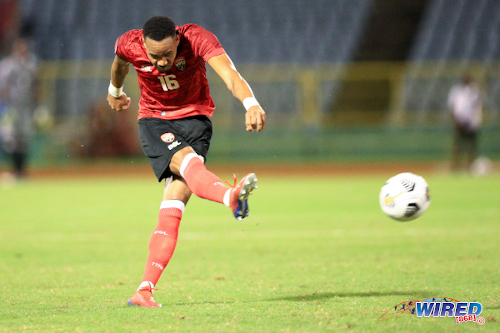 Guatemala lifted the tempo considerably thereafter and Trinidad and Tobago could barely touch the ball, let alone keep it. But the Central American team lacked composure and precision in the final third and Warriors captain and goalkeeper Marvin Phillip was not overworked.
The result continued Trinidad and Tobago's dominance over Guatemala. It is now 18 years since the two island republic lost to "La Furia Azul" (The Blue Fury); and, after two successive draws, it was T&T's first win since a 2-1 World Cup qualifying triumph under then coach Stephen Hart in 2015.
But what does it mean for Trinidad and Tobago's 2023 Gold Cup campaign?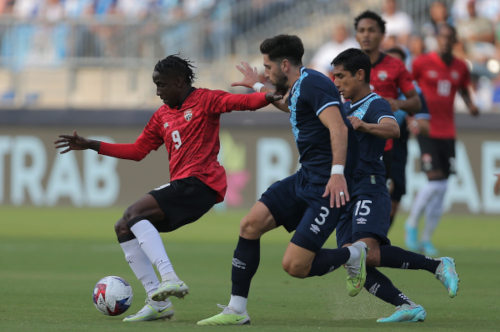 In Trinidad and Tobago's only "dress rehearsal" for Friday's Gold Cup qualifier against Guadeloupe, as few as three players might be confident about retaining their starting berths for the competitive fixture.
Although the fact that the game falls outside the Fifa match window might have ruled out some overseas players, why didn't Eve take the likes of Joevin Jones, Reon Moore, John-Paul Rochford and Noah Powder to see how they adapted to his tactical tweaks?
When AC Port of Spain maestro Che Benny was urged to make the most of his international break, he would have not have expected 20 minutes as a holding midfielder in a backs to the wall effort either.
Gill, incidentally, did not finish the half as he limped out of the contest—as did Lee-Him, who had a decent debut in central midfield.
So the Guatemala friendly was not quite the springboard that some newcomers might have hoped for.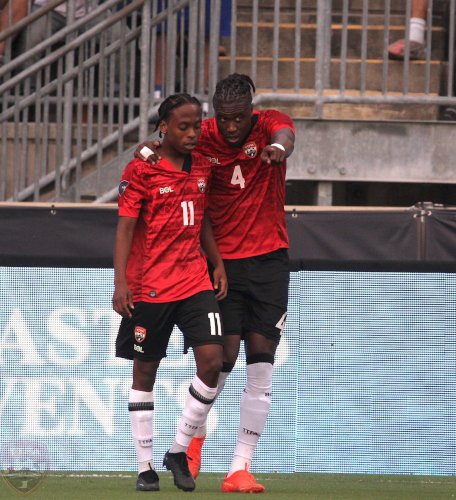 Still, Russell did not harm his chances at left wing back while the back three of Sheldon Bateau, Josiah Trimmingham and Justin Garcia were steady and Muckette had his moments in two different roles.
Eve is expected to name his final squad for the Gold Cup Qualifying series by Tuesday.
Tonight's win should have lifted the coaching staff. The challenge would be trying to build on it with what is likely to be almost an entirely different team, next Friday.
(Teams)
Trinidad and Tobago (3-4-2-1): 1.Marvin Phillip (GK) (captain); 4.Sheldon Bateau, 13.Josiah Trimmingham, 17.Justin Garcia; 16.Alvin Jones, 23.Kristian Lee-Him (8.Daniel Phillips 58), 6.Michel Poon-Angeron (11.Real Gill 46 [7.Stephon Marcano 78]), 18.Ross Russell Jr; 10.Duane Muckette (20.Che Benny 69), 3.Jameel Neptune (15.Kaïlé Auvray 46); 9.Kadeeem Corbin (19.Nathaniel James 69).
Unused substitutes: 22.Denzil Smith (GK), 2.Samory Powder, 5.Andre Raymond, 12.Justin Sadoo, 14.Kaihim Thomas.
Coach: Angus Eve
Guatemala: 21.Fredy Perez (GK); 22.Stehvem Robles, 3.Nicolas Samayoa, 20.Gerardo Gordillo (captain), 2.Jose Ardon; 15.Marlon Sequen, 19.Esteban Garcia Velazquez, 23.Jorge Aparicio,10.Antonio Lopez, 6.Carlos Mejia, 14.Dewinder Bradley.
Substitutes: 1.Nicholas Hagan (GK), 12.Ricardo Jerez (GK), 4.Jose Pinto, 5.Pedro Altan, 8.Rodrigo Saravia, 11.Cesar Archila, 13.Alejandro Galindo, 16.Jose Morales, 17.Oscar Castellanos, 24.Jose Franco.
Coach: Luis Tena