Police FC defender and community police officer Kemron Purcell died this morning in a vehicular accident, after his car slammed into the traffic light near the intersection of Mausica Road and the Churchill Roosevelt Highway in D'Abadie.
Purcell, 33, was an unused substitute in Police's 2-1 win over Central FC in last Tuesday's TT Premier Football League Knockout Cup quarterfinals and was expected to be in the matchday squad on Tuesday 11 July, when the "Lawmen" face Terminix La Horquetta Rangers in the semifinals at the Diego Martin Sporting Complex.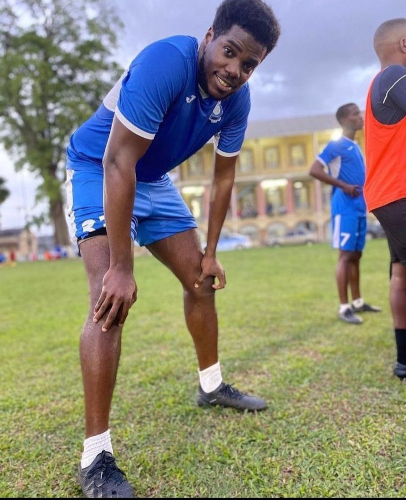 Purcell might not be a household name outside of local football circles. But, for the better part of a decade, he wrote himself into the history books at Caledonia AIA—now Morvant Caledonia United—and then Police FC.
As a 22-year-old, the tall, beefy central defender was part of Caledonia folklore, as the "Eastern Stallions" scooped up the TTFA FA Trophy, First Citizens Cup, Lucozade Sport Goal Shield, and Caribbean Football Union Club Championship title with a single calendar year.
Purcell was understudy to Radanfah Abu Bakr and Nuru Muhammad in central defence at the time, for a Caledonia side captained by Stephan David.
The 2012 Caledonia team also boasted of talent like 2006 World Cup player Densill Theobald, 2009 Under-20 World Cup players Jamal Gay and Aubrey David, Pro League all-time top scorer Devorn Jorsling, iconic club stand-outs like Conrad Smith, Kareem "Tiny" Joseph and Keyon Edwards, and overseas dynamos such as Trayon Bobb, Walter Moore, Sheldon Holder and Cornelius Stewart.
He swapped Caledonia for Police soon after and, this time, was a key on-field presence when the Lawmen won their only trophy of the Pro League era: the 2019 First Citizens Cup.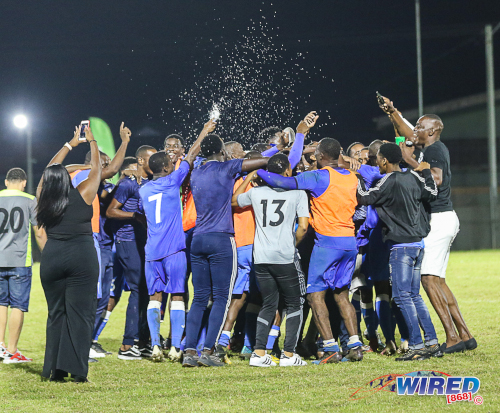 Purcell, then 30, played alongside Elijah Belgrave as the Police withstood the best that Terminix La Horquetta Rangers could offer and finished with a thumping 4-1 win at the Diego Martin venue.
The 2019 Police FC team, led by coach Richard Hood, also included captain and goalkeeper Adrian Foncette, veteran fullback Kaydion Gabriel, playmaker and former CFU U-20 champion Jabari Mitchell, and forward Jameel Perry.
Wired868 asked some of Purcell's past and present colleagues for reaction to his passing and to share how they would remember him: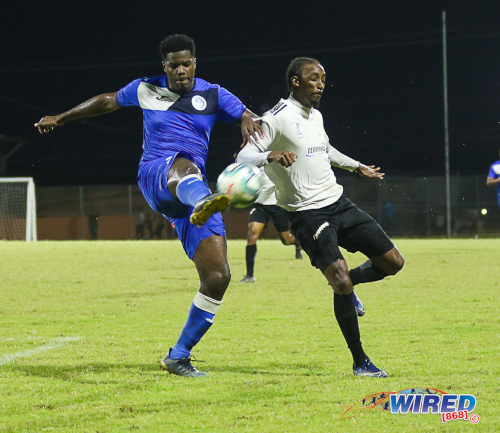 Inspector Andrew Boodoo, Police Sports Club Football Section chairman:
He will surely be missed by the Police football fraternity. He was a tower of strength both on and off the field. He was one of the veteran players and leaders who always had the team at heart and who helped the team to gel.
He led from the front—on and off the field. He was a defender who scored goals from [set pieces] which is not a common thing. He was a livewire and someone who was looked up too by the younger players. If it was one person who had the Police Football Section at heart, it was him.
I am really sad but the Lord knows best. The person that he was can never be replaced.
It is too early to say what we will do for him, as everybody is still processing the news at this point in time. We will go meet his loved ones and the executive will meet tomorrow to decide.
The Police Football Section will definitely make a contribution to his funeral. He was too important to our team for us not to play a part in his send-off.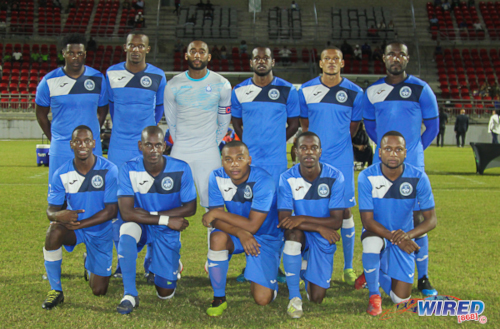 Adrian Foncette, Police FC captain and former Trinidad and Tobago Men's National Senior Team goalkeeper:
It's never easy to get news like this. He was more than just a teammate, we were reallllll good.
I spoke to him not too long before it happened. I was at work and he sent a video liming with (Trinidad and Tobago national players) [Kevin] Molino and Joevin [Jones]. I messaged him asking him how it looking outside and he never responded. Then I got home and fell asleep and got the call after 5am…
He was an honest person who said what was on his mind, whether he was in the right or wrong. But he was always one to take criticism as well. If you told him something about himself that you didn't like he'd take it and not try to throw a stone back at you.
He was one who was always happy to see a youth doing good for himself. He is one I can say for sure wanted nothing but progress for others, not just himself. He was very involved in his son's life and that little boy, Omari, was his eyeball.
His son's birthday is Saturday and he organised to carry him to the US by his grandmother next weekend. As soon as I got the news, the first person who came to mind was his son. This is heart-breaking.
It's rough to see this happen to someone that's in your face every day—literally.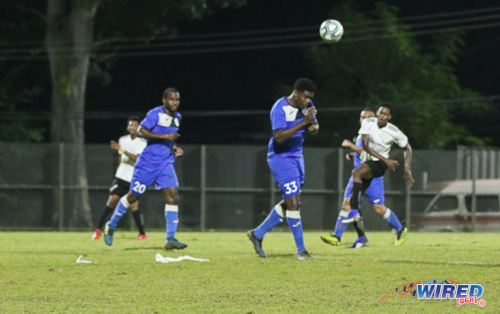 Jabari Mitchell, Police FC midfielder and ex-Trinidad and Tobago national senior and youth team player:
I'm deeply saddened by this news. It hit us all very hard. It's a difficult time for Police FC.
Kemron was a very outspoken and real person. Whatever was on his mind to say, whether good or bad, he will say—and you need someone like that around. He would always look out for each and every player. He was a very good leader.
In terms of the football itself, he was a master of reading the game. He was always 10 steps ahead and he was very good for us with set pieces.
I remember his jokes the most! He would always crack jokes and make everyone enjoy whatever we were doing.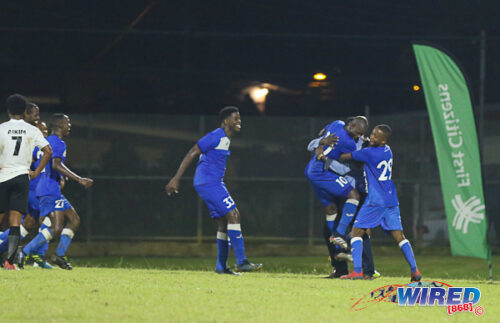 Jamaal Shabazz, Guyana Men's National Senior Team coach and Caledonia AIA co-founder:
Kemron Purcell came to us as a willing-to-learn 18-year-old with loads of talent and a very humble spirit. In Caledonia, he was all about the team and easily one of the most disciplined players in the squad. Even when he got into the Police Service, he would be occasionally seen at Caledonia matches and was in constant contact with us.
This season, after seeing how badly our club was doing in the league, he actually offered to play with the club if Police would allow it. He was the personification that you do not have to be still playing with Caledonia AIA to be a "Cale for Life"!
We loved him dearly and pray that Allah grant him peace and paradise.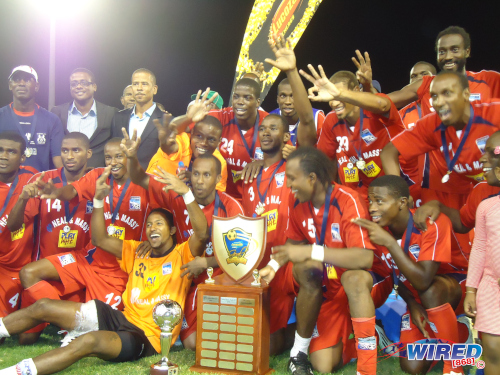 Stephan David, Cantaro United coach and former Caledonia AIA captain:
He was a good person who was always willing to help out a teammate and always gave his best whenever he played. He was one of the guys that always kept us laughing in practice. He was the guy to always break the tension in practice or games with some funny remarks.
Condolences to his family. It's a shock to me. He was a good guy.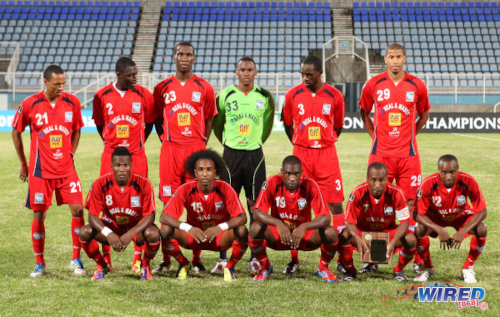 Radanfah Abu Bakr, AC Port of Spain defender and former Soca Warriors and Caledonia AIA player:
It is really tragic news. To God we belong and to him is our eventual return.
He was a smooth, intelligent footballer, and a very jovial character that would light up any room or training session with his smile, humour and wit.
I remember leaving Caledonia, where we played together, to play abroad. When I returned home on my off-season and trained with "Cale" he would refer to me as "New Guy"—like I was never there. Haha.
That name kinda stuck and he would call me that every time we met. I even have his number saved as: "Purcell – New Guy"!
He will be missed.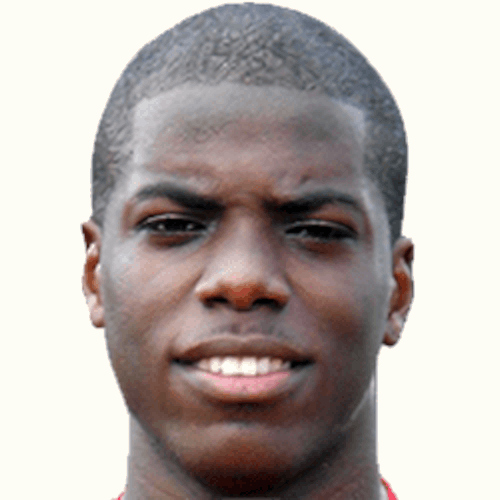 Densill Theobald, TTFA High Performance coach and former Caledonia AIA player and 2006 World Cup midfielder:
I was deeply saddened and blown away by that news… Getting ready for my own training [with the Boys National Under-15 Team], I just couldn't believe it. I remember recently watching a TT Premier Football League game and it was a normal thing for me and him to discuss the game after and even football in general.
I remember Purcell as a youngster who I took under my wings at Caledonia and who wanted to remain close to me and adopt the work ethic and values that it would take to become a top player.
Unfortunately, he didn't have the [resolve] to match what he really wanted to do, but he was still a solid player. What I loved about him most as a defender was his ability to break lines with his passing, his ability to understand and read the game and to put himself in positions to make his job easier.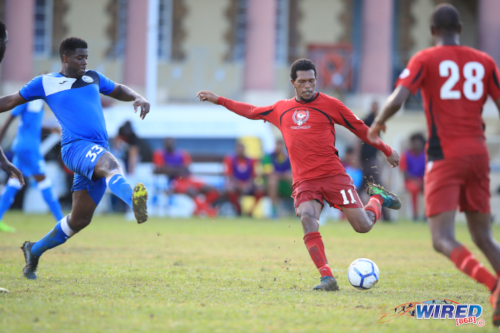 He was a fantastic person. We spent so much time together at Caledonia and as I said, he just wanted to soak in as much information as possible to make himself a better person and a better player. That relationship continued when he was accepted into the Police Service.
Even though he never had the career he wanted, I was happy for him that he got the security and stability he always wanted in life and that relationship continued where we would continue to discuss football… I would always remember him for that, and the respect and love and admiration that we shared for each other.
It was really a sad moment for me this morning upon hearing the news. He would be sorely missed—believe me.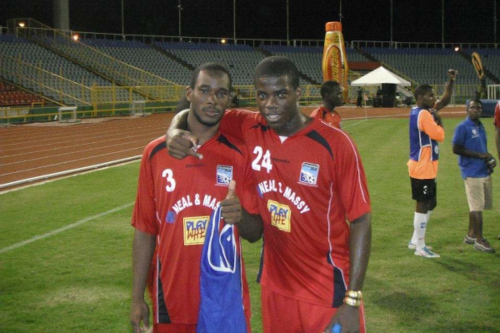 Ricarda Nelson, TTFA High Performance manager and former Caledonia AIA team manager and ex-Trinidad and Tobago Women's National Senior Team player:
I remember when Purcell came to Caledonia. It was through a conversation with the deceased Mr Earl John who stated that he had a young man who he wanted to join Caledonia AIA.
[…] He was a very consistent and committed player. He became part of Caledonia outfit for years until the opportunity came for him to try out with the Police team.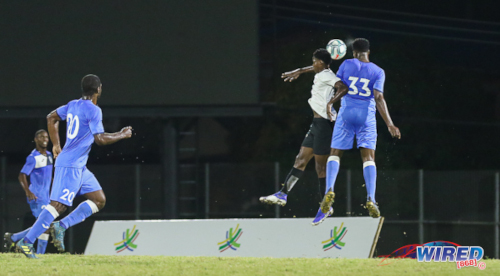 Whenever we saw each other, I was always greeted with a pleasant smile—one that could not hide his good looks. He was always pleasant, and always thanked me for encouraging his move to Police so he could seek a better opportunity and a secure job that could help his future.
The phone call this morning was devastating and painful—I am in pain about his accident and death. He will be sadly missed.
From Allah we came and to him is surely our return.