Morvant Caledonia United were crowned Lucozade Sport Goal Shield champions in front of just under 3,000 at the Hasely Crawford Stadium last night. But boy did they do it the hard way.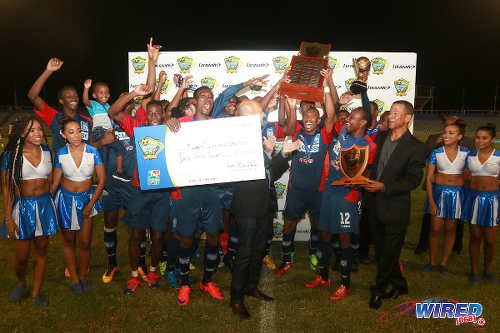 The "Eastern Stallions" overcame DIRECTV W Connection by a 4-1 margin from the penalty spot following a 2-2 stalemate in regular time. But the penalty shootout turned out to be the simplest event on the night for "Cale" as their designated penalty takers showed guile and poise, while the Goal Shield MVP Marvin Phillip also pulled off an important save.
The fact that Phillip copped the MVP award in a tournament littered with goal incentives is testament to the shot-stopper's display over the last few weeks.
There was a TT$3,000 reward for each goal scored by the winning team in the final. And in the end, Morvant Caledonia walked away with a total purse of TT$43,000 for their victory, which included credit for the eight goals they scored after their qualifier.
Phillip would argue that there should have been an incentive for penalty stops as well.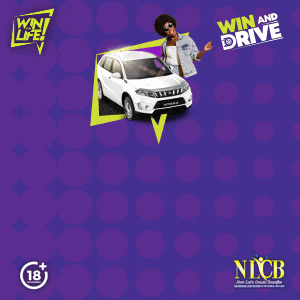 But as mentioned, Morvant Caledonia took the long route. Already trailing 2-1 in the 62nd minute, thanks to items by Shahdon Winchester and the evergreen Andre Toussaint, coach Jerry Moe's troops were reduced to ten men when Barbadian defender Ranaldo Bailey received his second red card in less than a week.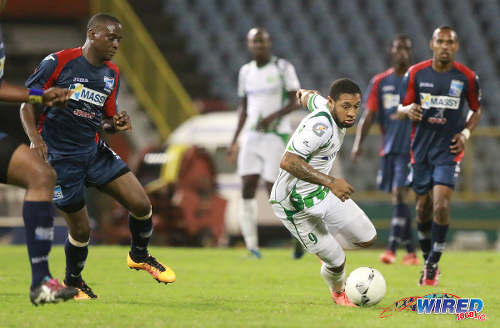 The burly defender was also sent off for catching an opponent with a flailing arm in Pro League action last Tuesday. Last night, Bailey saw red after getting into some afters with Winchester in the Morvant Caledonia penalty area.
Toussaint was no saint either, as he brought a 50-50 ball under his spell with a suspiciously high boot just on the edge of the area. Just a few barges later, Bailey and Winchester were at each other's throats.
The Barbados international is built like a heavyweight boxer, while Winchester, who closer resembled a middleweight, did not back down.
Winchester received a yellow cards for his trouble. Bailey got a straight red.
"I just felt we lost concentration a bit and that definitely affected us," said Connection coach Stuart Charles-Fevrier. "I'm talking about the fracas with Shahdon, it wasn't necessary."
Referee Keon Yorke showed a great degree of patience, as several Morvant Caledonia players surrounded him in a rigorous protest. Assistant referee Caleb Wales wasn't spared the wrath of the Stallions either, as they begged for equal justice.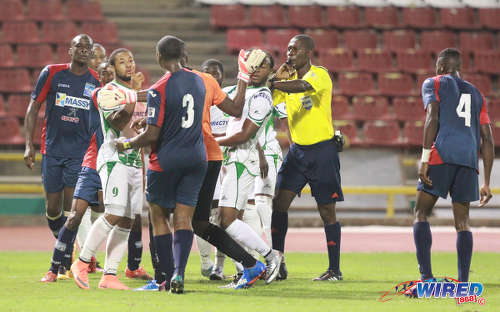 By the time the dust cleared, it was a surprise that Yorke did not take another dip into his back pocket. And the Caledonia players would be thankful that he didn't too.

But the "Savonetta Boys" thought they had their third cup triumph sealed in the 69th minute when attacker Jomal Williams glanced a header past Phillip. However, Williams, who was the MVP of the FCB Cup and Toyota Classic tournaments, had to cut his celebration short due to an offside call.
Connection pressed for the clinching goal thereafter, but Phillip was determined not to be beaten from open play again. Ten-man Morvant Caledonia United still looked gritty, but they were unable to pose any real threat to the Connection goal.
Lanky Guyanese attacker Sheldon Holder had something in reserve though, as he notched his second goal of the game with an absolute rocket from about 25 yards, following a giveaway by Toussaint in the middle of the park.
Holder's first half headed item was precise, but his second was just brutal. And it left goalkeeper Julani Archibald no chance as it cannoned off the post and into the back of the net.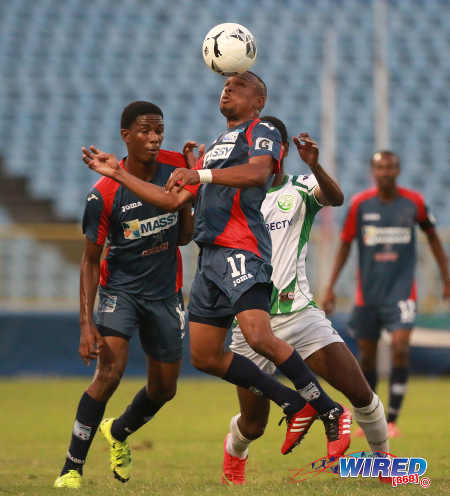 Phillip and Morvant Caledonia then did their best to slow the game down as the dreaded penalty shootout loomed. The "Soca Warriors" custodian even gave the healthy crowd on hand a sneak peak of what was to follow as he awkwardly punched away a ferocious long distance free kick by Connection defender Alvin Jones.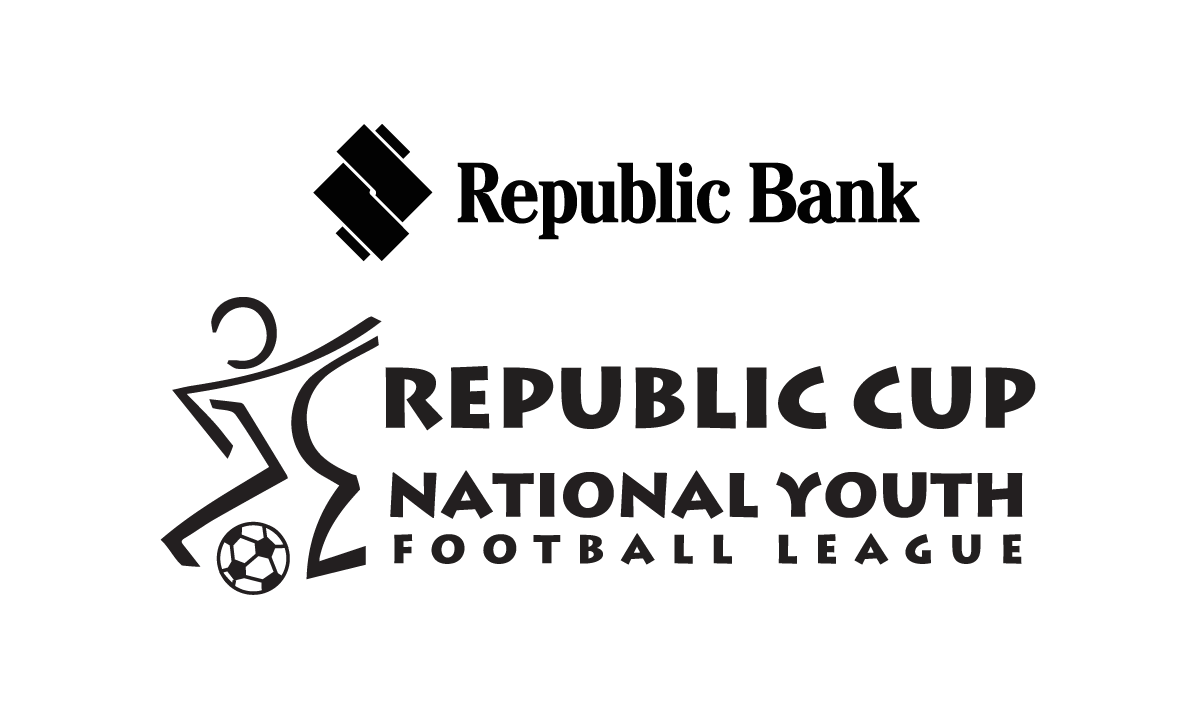 Jones is no slouch when it comes to the dead ball, but Phillip was game.
The duo continued their battle in the shoot-out, after Caledonia skipper Kareem "Tiny" Joseph gave his team a 1-0 lead. And Phillip showed why he is regarded as one of the best shot-stoppers in the country, as he dove to his right to stop another fierce Jones hit.
Akim Armstrong and Connection skipper Hughtun Hector then traded conversions before Holder found the back of the net for the third time on the night to make it 3-1.
All eyes were then placed on Williams who spanked his penalty overbar. And the diminutive Pernell Schultz coolly wrong-footed Archibald to wrap up a 4-1 result for Morvant Caledonia.
"It means a lot to us, seeing where we were at the start of the season and where we are at right now in terms of the league," said Caledonia coach Jerry Moe. "But we have improved a lot as the season went along, and this is not just (down to) the coach alone. This is (thanks to) coach Jamaal Shabazz's input from behind the scenes, coach (Rajesh) Latchoo, the back room staff in terms of the physios (and) everybody coming together and being cooperative and working really hard to achieve this victory.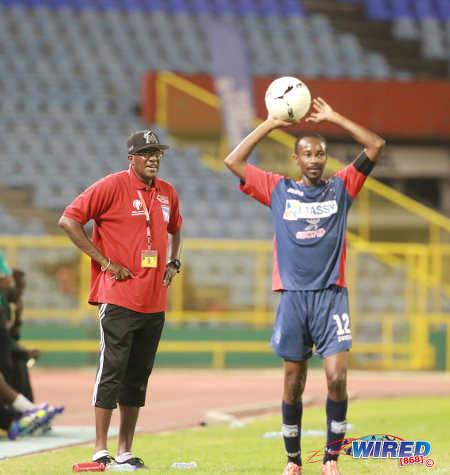 "The effort is what will bring the results in the end, so whole week we were just focusing on the right attitude. I think that (fighting quality) has been the most improved part about the team game which has led to success.
"I think we are really starting to get that never say die attitude right now. We wanted to really win it for a lot of people behind the scenes who keep telling us good things."
Charles-Fevrier felt his team let one get away.
"I thought it was a really difficult loss for us. I thought we dominated play, almost the entire game really," Charles-Fevrier told Wired868. "I just want to congratulate Caledonia because it's a young team that works very hard and I'm happy that they were able to experience some form of success…
"But I must say I was pleased with the effort of our players. I thought our players did well, tactically we did very well. But in the end the better team lost on the night."
The league standings will show a 25-point difference between Connection and Caledonia. But last night, the Eastern Stallions galloped away with the trophy thanks to special performances by Phillip and Holder.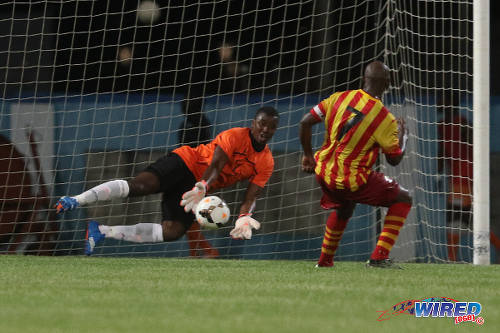 The Savonetta Boys don't have much time for wound-licking, as they jet across to Haiti on Tuesday to contest the semi-final round of the Caribbean Club Championship.
The top three teams will qualify for the 2016/17 CONCACAF Champions League.
"Obviously, if we do not win the league, we would at least want to come second," said Fevrier, "to give us another opportunity to play for CONCACAF qualification in the following years."
Maybe this victory can also inspire Caledonia to reach those heights again in the not too distant future.
(Teams)
W Connection (3-4-2-1): 18.Julani Archibald (GK); 25.Daneil Cyrus, 3.Gerard Williams, 27.Jelani Peters; 16.Alvin Jones, 13.Hughtun Hector (captain), 8.Briel Thomas, 2.Kurt Frederick; 14.Andre Toussaint (20.Jamal Charles 85), 10.Jomal Williams; 9.Shahdon Winchester (11.Neil Benjamin Jr 67).
Unused Substitutes: 1.Terrence Lewis (GK), 4.Maurice Ford, 26.Paolo de La Guardia, 34.Jabari Mitchell, 43.Malik St Prix.
Coach: Stuart Charles-Fevrier
Morvant Caledonia United (4-2-3-1): 1.Marvin Phillip (GK); 16.Antonio Joseph (18.Leslie Russell 64), 3.Ranaldo Bailey (red card 62), 19.Robert Primus, 4.Ordell Flemming (32.Taje Commissiong 67); 5.Maestro Mensah, 17.Akim Armstrong; 12.Kareem Joseph (captain), 28.Pernell Schultz, 22.Jameel Neptune; 10.Sheldon Holder.
Unused Substitutes: 34.Stephon Seepersad (GK), 8.Anthony Charles, 13.Kyle Bartholomew, 15.Otev Lawrence, 24.Gregory President.
Coach: Jerry Moe
Referee: Keon Yorke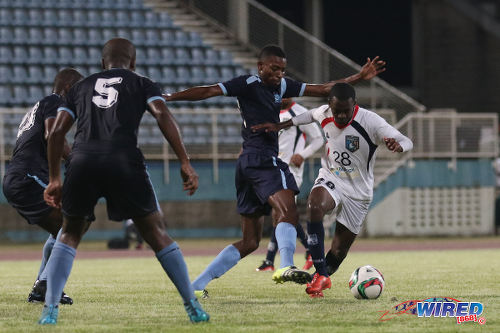 (Penalty sequence)
Kareem Joseph (Caledonia) scored, Alvin Jones (Connection) denied by Phillip ;
Akim Armstrong (Caledonia) scored, Hughtun Hector (Connection) scored ;
Sheldon Holder (Caledonia) scored, Jomal Williams (Connection) shot overbar;
Pernell Schultz (Caledonia) scored.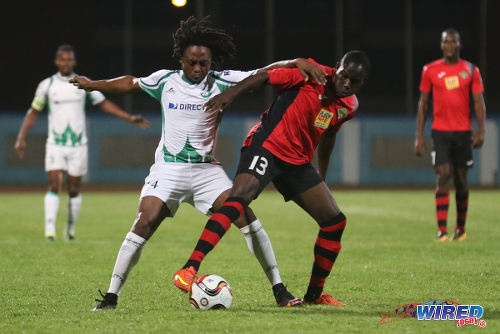 Lucozade Sport Goal Shield Final 
(Sunday April 24)
W Connection 2 (Shahdon Winchester 2, Andre Toussaint 53), Morvant Caledonia United 2 (Sheldon Holder 15, 82).
*–Caledonia prevailed 4-1 on kicks from the penalty spot.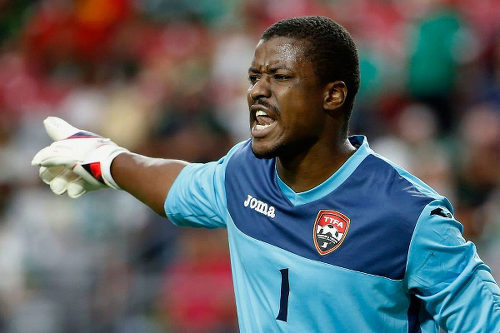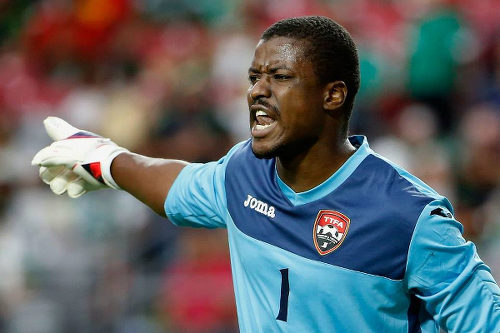 Most Valuable Player: Marvin Phillip (Morvant Caledonia United)
Most Goals: Jameel Neptune & Sheldon Holder (Both Morvant Caledonia United) – 3
Best Coach: Jerry Moe (Morvant Caledonia United)