The Trinidad and Tobago National Futsal Team departs for Costa Rica on Tuesday April 26, where they will play two friendly matches against the host nation before facing Honduras in a two game CONCACAF play-off on May 4 and 6.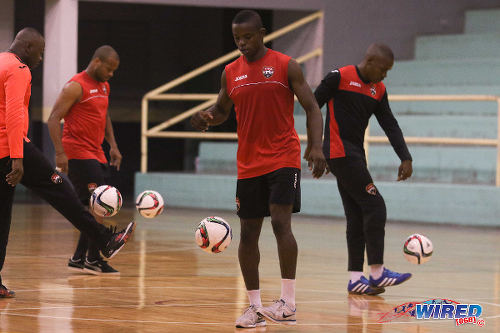 However, the Futsal Team, which is coached by former "Strike Squad" captain Clayton "JB" Morris, will travel without goalkeeper coach Perry Martin who was apparently a casualty of the Trinidad and Tobago Football Association's (TTFA) financial woes.
"Perry not being there is really a huge hole to fill," Morris told Wired868. "What Perry did with these goal keepers over these three months has been remarkable. His role is very critical.
"Every member of the staff is critical. All of us have a specific role and because of how fast paced the games are, we need everyone focused."
Intriguingly, Morris claimed that the Futsal Team offered to raise the money for Perry's trip but said the request was turned down by the TTFA, which is led by president David John-Williams and has final say on the squad composition.

"They (TTFA) replaced the goalkeeping coach with a press officer," said Morris. "We offered to get a sponsor for the extra spot, because they said that they don't have the funds. But they declined that.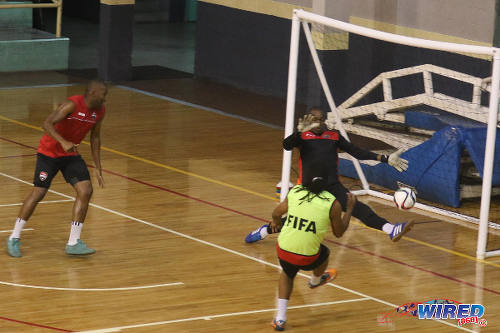 "We know that the CONCACAF rules states that we must have a doctor and a press officer but not having our coach puts us at a huge disadvantage.
"All that was needed was that you pay for the press officer. And he could have come up at the same time as the doctor, which would be just in time for the Honduras games. But they didn't want that."
CONCACAF pays for a stipulated number of players and staff and all teams are required to have a press officer. Shaun Fuentes is the lone press man on staff at the TTFA.
Martin, like assistant coach Sterling O' Brien, is a former National Futsal player who joined the technical staff immediately after his retirement. He was understudy to current first choice goalkeeper, Kevin Graham, at the 2008 CONCACAF Futsal Championship in Guatemala and worked with Morris in the Caribbean qualifying stage.
His knowledge, according to Morris, will be missed.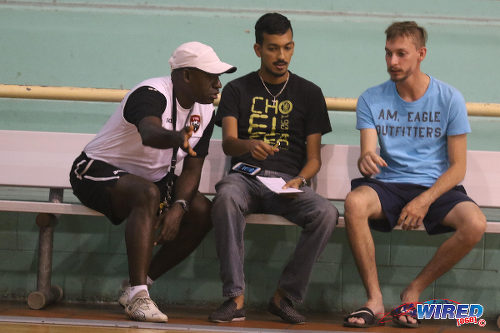 "With futsal, because of the time outs and unlimited substitutions, the goalkeeping coach can provide instructions to the goalkeeper during the match," said Morris. "It is an extremely specialised position. So (Martin) would advise the goalkeeper while we advise the outfield players.
"I think he still has the ability to play but we needed someone specialised to assist with the goalkeeping coaching and training. He has been with us from the start.
"It's hurtful that he won't be with the contingent."
The National Futsal Team's managements have had their obstacles—not least their fractured relationship with the Futsal Association of Trinidad and Tobago (FATT)—but Morris said the squad is totally focused on success, despite the issues.
"The best way to answer your critics is to be successful," said Morris. "So we are going out there to win and qualify for the FIFA Futsal World Cup. It is not beyond us."
The "Futsal Warriors" will continue their preparation with games against Costa Rica on April 27 and 29, before their decisive clash with Honduras.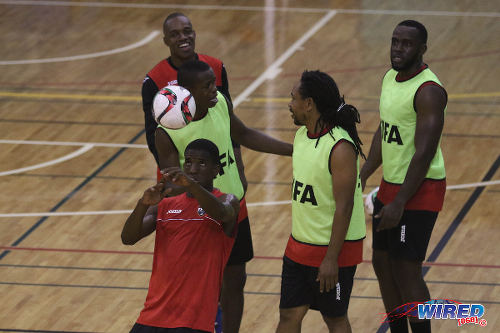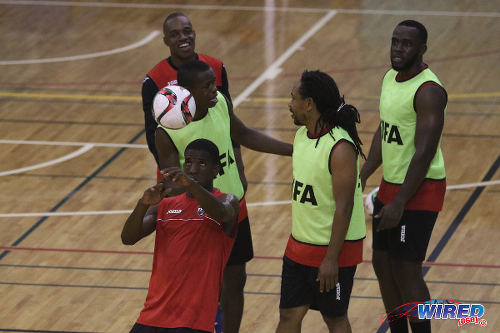 Victory against Honduras will put the Trinidad and Tobago squad, led by Defence Force star Jerwyn Balthazar, into Group A of the CONCACAF Futsal Championship Finals alongside Mexico, Guatemala and Panama.
The top two teams from each of the two groups advance to the semi-finals and automatically qualify for the Colombia 2016 FIFA Futsal World Cup.
Sport Minister Darryl Smith visited the team and offered words of encouragement after a practice match against a UTT Futsal Team, which T&T won 8-2.
Morris' final 14-man squad includes veterans Graham, Colin Joseph and Balthazar alongside debutants like Kevaughn Connell, Jamel Lewis, Noel Williams, Kareem Perry and goalkeeper Adrian Pirthysingh.
Connell was capped for the Trinidad and Tobago outdoor team under Colombian coach Fransisco Maturana while Williams is a current Pro League player with San Juan Jabloteh and Perry, a former Pro League player with Police FC, also represented his country in beach football.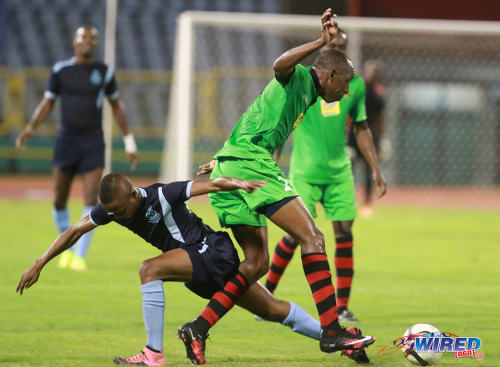 Morris' remaining players with Pro League experience include Morvant Caledonia United's Jameel Neptune, Point Fortin Civic's Bevon Bass, Defence Force's Kerry Joseph and ex-Jabloteh attacker Cyrano Glen, who is the younger brother of World Cup 2006 forward Cornell Glen.
Neptune leaves Trinidad on a high after helping Morvant Caledonia stun W Connection in the 2016 Lucozade Sport Goal Shield final on April 24.
"Neptune was the youngster at the last tournament and has developed greatly," said Morris. "His understanding of the game has improved tremendously.
"I'm also glad that he is able to carry over that development when playing for his outdoor club."
The Futsal Warriors will aim to set a solid defensive structure behind the offensive capabilities of the likes of Balthazar and Neptune.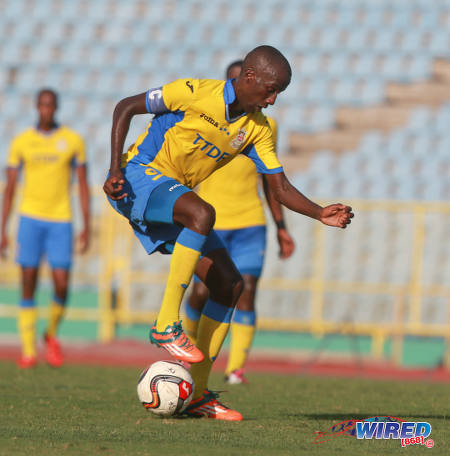 "Against Honduras, we want to be solid in defence," said the Trinidad and Tobago coach. "When we assessed the other teams in CONCACAF, we can match them with our flair and individual skill. What we need to do is work on being solid in defence.
"We need to keep our shape and focus. When we put in those tackles, we have to ensure that those tackles are fair because, in futsal, fouls are accumulated and after five fouls, your opponent gets a penalty kick."
(Futsal Team)
Trinidad and Tobago: Kevin Graham (GK), Adrian Pirthysingh (GK), Cyrano Glen, Bevon Bass, Noel Williams, Ishmael Daniel, Jameel Neptune, Jerwyn Balthazar, Kerry Joseph, Colin Joseph, Kevaughn Connell, Kareem Perry, Jamel Lewis, Keston Guy.
Standbys: Curtis Julien (GK), Akeem Roach, Dwayne Calliste.