"[…] We were on a water break and he turned to me and said: 'I'm not getting dropped from this team.' I was wondering, who is this dude?"
"[…] I remember at Jan-Michael Williams' wedding reception when you're thinking it was not an ideal situation for much talk—because of the loud music and being in the company of your other half. But, lo and behold, you get a whisper in your ear; and who was it [coming] from?"
"[…] Even up to hours before his death, he was trying to come up with things to find a way forward for himself… In moments like these, unfortunate as it is, it shows we have to take better care of our sports people…"
Wired868 talks to Clayton 'JB' Morris, Densill Theobald, Hutson 'Barber' Charles, Jefferson George, Devorn Jorsling, Wayne Sheppard, Sheldon Scipio, Dean Logan and Trey Hart on their recollections of former Trinidad and Tobago and W Connection player and coach, Clyde Leon, who passed away in his sleep on 27 April 2021 at the age of 37:
Devorn Jorsling, former Trinidad and Tobago Men's National Senior Team forward and the Pro League's all-time leading goal scorer: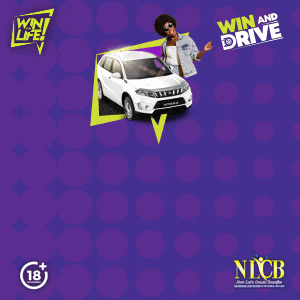 Clyde and I played together from since the National Under-20 Team come up. Clyde was a thinker of the game. He was a true footballer in the sense that while some players didn't talk about football when they were not playing football; that was not Clyde. He could read the game properly as a player and had great self belief and technical ability.
Clyde was one of the most humble people you could meet and as a teammate he was a real positive person. I remember training with the national team during the 2010 World Cup qualifying campaign and we had so many talented strikers like Kenwyne [Jones], [Jason] Scotland, and Stern [John] who I had to compete with. And as a young striker you just felt like everything was against you. Clyde always found a positive word to keep me going, even though I knew how difficult it would be to get into the starting team. 
(Jorsling started Trinidad and Tobago's final qualifier in the 2010 campaign, which was a 2-2 draw against Mexico in Port of Spain. He was replaced by Kenwyne Jones after 77 minutes.)
When Otto Pfister took over [in 2011], in my eyes he disrespected Clyde; because he was an established mainstay in the team and Pfister never gave him that opportunity to fight for his place. But when Clyde trained, he was just humble. He never groused or sulked, and he never took any malice. He took it in great stride.
There were two memories with Clyde I could never forget. One was when we were preparing to play against Antigua and Barbuda. We eventually won 4-0; and I scored a hattrick. 
Me and [Kevon] Carter were rooming and just relaxing before the game, which was to play at 6pm. And we heard a knock on the door at about 1pm and it was Clyde. He came in because he wanted to talk about football. So we talked and talked and talked, and next you know we got a call saying it was time to leave to head down to the game! 
Carter started to grumble. I remember he said 'I playing on the wing you know, I have to run more than allyuh fellahs!' (Laughs). But that was Clyde. He loved to talk about football.
I also remember the first time I met Clyde. We were 17 or 18-years-old and trying out for the National Under-20 Team. We were on a water break and he turned to me and said: 'I'm not getting dropped from this team.'
I was wondering, who is this dude? That time, it was not too long after the 2001 Under-17 World Youth Cup and there were some big names from that team we were coming up against like Jerol Forbes and Kenwyne Jones. Those days Clyde was playing on the wing. But he worked and worked and worked, and when they selected the final team, he had made the cut. Clayton Morris was the head coach. 
I told Clyde: 'Bro, you really knew what you were saying boy'. He just said: 'I tell you that bro. I'm not getting dropped.'
Densill Theobald, former Trinidad and Tobago Men's National Senior Team captain and a 2006 World Cup player:
Hearing of his passing left me sad and distraught. When I remember Clyde, I remember the long conversations about football we had; and that was everything pertaining to football: from international to local clubs, about coaches, local players' talent, the local football situation. Clyde loved to talk football. (Laughs).
I remember at Jan-Michael Williams' wedding reception when you're thinking it was not an ideal situation for much talk—because of the loud music and being in the company of your other half. But, lo and behold, you get a whisper in your ear; and who was it, it comes from? Clyde wanting to talk football. (Laughs). That was who he was.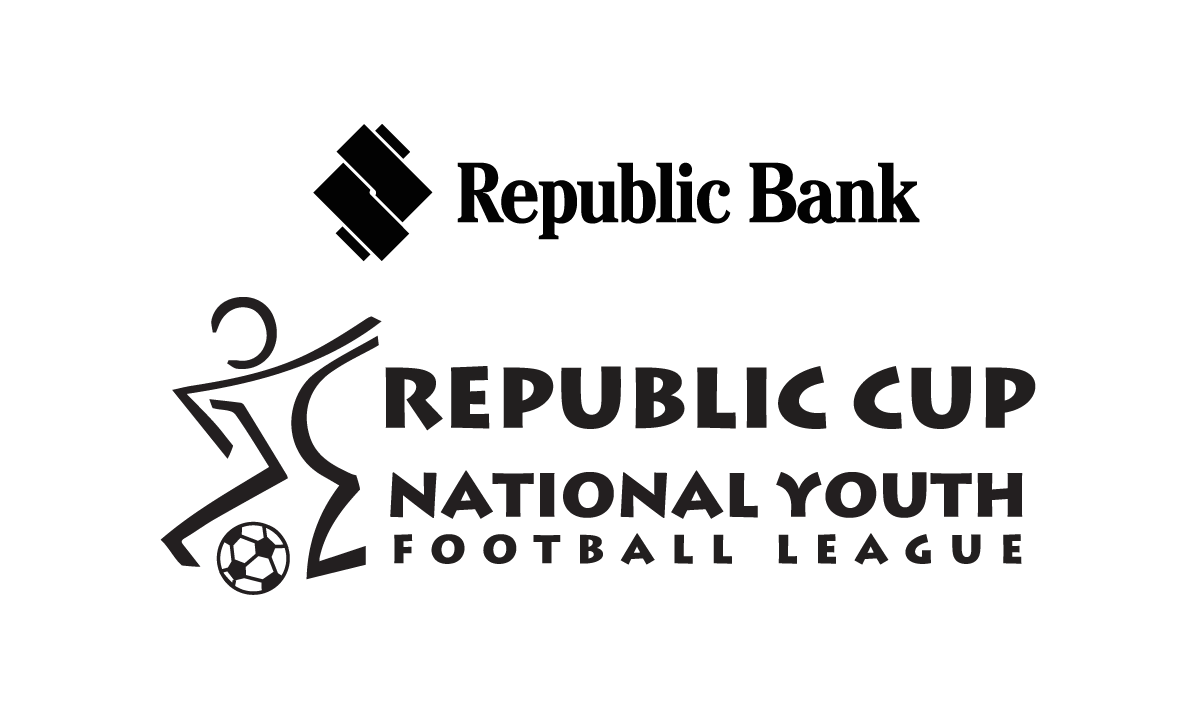 I remember at national team camps after training in the morning we would have lunch together before we went to our rooms, to have a little rest and relaxation before the evening session. And Clyde looking to come into somebody's room to talk. If you wanted to sleep, you had to lock your door! (Laughs). 
But we all had so much love for him and he was a lot of fun. He was a good soul and was always caring and would seek the interest of others. He was real loving, and he always would show that and put that into his actions. 
When we were going on to the field, he would say we are leading by example and he was the one working harder than anyone. He had little issues and complications, like with an irregular heartbeat, but he fought through it and would always fight back before he had to stop eventually altogether.
He was always the perfect example of what you could achieve with hard work. He was a fighter, always believed in himself, ambitious. No one could ever say that he didn't practice what he preached and he would be sorely missed. I would always miss those conversations we used to have. When Clyde called you, you had to make time for an hour conversation minimum. (Laughs). But it was all well and good. 
His heart was always in the right place and he always wanted the best for Trinidad and Tobago's football. He wanted us to have a better attitude and mentality so we could achieve more from the football. 
I want to take this opportunity to say how proud I am of what he became, knowing where he came from [in a rough neighbourhood in central Trinidad]. I want to send my condolences to his mom, Sherry-Ann, his son, Khaleem, his girlfriend, Olivia, and his close relatives, and wish them that comfort with this grief they're faced with.
Sheldon Scipio, former Central FC trainer and scout:
Clyde was very caring, disciplined, hardworking, skilful, and fun-loving, with an amazing eye for detail. I first met him after his mother, Sherry-Ann, one of my best friends, asked me for assistance, and I got him a contract in Colombia.
He was always very punctual and surprised me the first day we met by calling me Mr Scipio—although he stood towering over me, since he looked more than six feet tall—and asking if he should take off his sneakers before he entered my home. He was a national senior team player then but as humble as an under-12 player.
He was a genuine pleasure to work with. I still have never heard him shout, whether he was coaching, correcting someone, or in the middle of a conflict on the field. He was always reserved and pensive, never quick to claim a side and always open to advice, ideas, and improvement. 
We last spoke a week ago about the pandemic, business, and his next moves. As usual, he left me feeling warm, seeing a young man with such focus, love, determination, quiet poise and self-control. That was the exact way he played; just add skill.
Clayton Morris, Trinidad and Tobago Super League (TTSL) president and former national team captain and coach:
Receiving the sad news of former national footballer and coach Clyde Leon's passing this morning was very shocking and confusing for me. I had to call his uncle Eric Gill, a very close friend of mine and a former national footballer himself, to confirm.
I had the honour to coach Clyde on the National Under-20 team which boasted of the likes of Kenwyne Jones, Marvin Phillip, Devorn Jorsling, Jan-Michael Williams Kevin Graham, and Sterlin O' Brien—to name a few of the players handed down to me by Rene Simoes back in 2001.
Clyde was a very easy-going individual who was soft-spoken but very aggressive and effective on the football field. I remember him complaining about issues with his chest area during his time training with the said National Under-20 Team.
My sympathy to his family, more-so his mother, who not too long ago said goodbye to her daughter. May God give her the strength to go through these tough, trying times.
May God grant rest to his soul.
Wayne Sheppard, former Boys' National Under-15 Team assistant coach, executive member of the National Football Coaches of Trinidad and Tobago (NFCTT) and co-host of the Burdie and Barney podcast:
From a distance, I admired Clyde Leon as a player. His smoothness in the game stood out. But that pales in comparison to the human-being I found he was when I finally met him at a national coaches technical meeting.
Our conversations went beyond football and a mutual respect developed, helped by the fact that we had a common friend in Steve Sealy. 
But from that first conversation to our last, I was always left with the feeling that I was around a good person. And that was the thing that stood out about him for me. Clyde was simply a good, genuine human being. One that will be missed dearly by all who he interacted with. 
Rest easy, Clyde.
Trey Hart, Cunupia FC assistant coach and former Men's National Under-20 Team trainer:
In the last Pro League competition, I worked with Cunupia FC as assistant coach [and] we played against W Connection twice and lost both times. After both matches, Clyde called me to the side and spoke to me at length about the game and ensured that I continued to keep focus and remained humble as a young professional in the game. He even gave me his number so I could call him if I had any questions or just wanted to chat. 
The thing is that prior to the first match of that season, I never spoke to him before. He took it upon himself to approach me and made it his duty to offer himself as a mentor to me, for which I am eternally grateful.
Truly a severe loss; but brother you've left an amazing impact on my life and I'm sure there are a million other similar stories. Rest In Peace my friend; a true role model.
Hutson Charles, former Strike Squad midfielder and Men's National Senior Team head coach:
It is so sad to hear about his passing. Clyde was one of the players who I had in my squad to help stabilise the team because of his ability and character. And as a coach, he was passing on his experience to the youths coming up. He will be missed tremendously because I think he had a lot to offer.
As a player, his strong-point was as a defensive midfielder. He commanded respect and he was very good at defending but could also offer you a lot on the offensive side of the game. If a stopper was injured, he could fit in the role too. He was an all-rounder. 
You could not ask for a better individual around any team. He had a cool, calm attitude—nothing ever seemed to fluster him. As a coach you wanted that type of player. He could follow instructions and would help the younger players around him, so the coach could get what he wanted out of the team.
Jefferson George, interim president of the National Football Coaches of Trinidad and Tobago (NFCTT) and Boys' National Under-15 Team goalkeeper coach:
He called me just yesterday to talk about football. He wanted to know when he could start back training because players were coming to him and he asked whether he could coach them individually. We discussed the idea of him maybe starting an academy after the pandemic and he asked whether he could send any young goalkeepers for me to work with, and I said of course.
He also talked about maybe coaching in women's football and I suggested it wouldn't hurt for him to apply for a job there, although he was saying that he didn't have experience coaching women.
I first met Clyde while I was goalkeeper coach at W Connection and he was still a player. Clyde was a smooth operator in the midfield; a thinking footballer. He made the game look easy.  He always trained seriously and took his game very seriously. You always knew he would develop into a coach because he always asked questions about the game to make sure he understood the tactical side of things.
He was always real passionate about the football. He was tough too. He was one of the persons who had a mix-up with getting his 50 percent from the normalisation committee last year. (The national coaches got half of the money owed to them for contracts that ran from February-July 2020. They are still awaiting the other half.)
Everybody else got their money before Christmas but Clyde didn't get his until well into January. Of course he was looking forward to his funds but he never made a 'rab' about it. 
Even up to hours before his death, he was trying to come up with things to find a way forward for himself—with no league football in the near future. He was talking about starting an academy and looking for a logo, because he said he always liked things to look professional.
He had a screen printing place and would also do roast fish; and he had a garden. I started doing some gardening during the pandemic and we would compare notes because he was big into that. (Laughs). He was what we called a 'live-r'. He would find his way even though things were tough. 
In moments like these, unfortunate as it is, it shows we have to take better care of our sports people. They put everything into trying to lift the country and bring so much joy to us as fans, but when we think about who is looking after them, we cannot escape that reality that they have been let down—particularly in these times. 
Yes, we say condolences now, but they are gone. We have to show our appreciation while they are here. Often times while they are here, we do not show them that support. He will be sorely missed by anyone who knew him. He was a real genuine, down-to-earth kind of guy. 
Dean Logan, former Trinidad and Tobago Men's National Under-23 and University of Mobile player:
I first met Clyde when we both tried out for Doc's Khelwaalas Under-20 Team in 2000. He then came to Princes Town Senior Secondary where we formed a great bond on and off the field, as we both had a great passion for the sport. We would travel back and forth from Chaguanas to Princes Town everyday for school—Clyde coming from Enterprise, and I from Freeport.
Clyde had the best attitude as a teammate and was a huge personality in the dressing room. We represented Princes Town together for two seasons and lifted the Intercol title in 2001, after almost being relegated to the Senior Division in the 2000 season. 
Clyde played a huge part in our 2001 Intercol teams success. His uncle, Eric Gill, coached both of us at Docs and Clyde reached out to him to come and take over the coaching at Princes Town and then convinced manager Louis Bobcome to get his uncle on board. And as the saying goes, 'the rest is history'. 
As a player, he was a very hard worker. He was driven for success for his teammates and himself, so it was no surprise to see how far he was able to go in the game at such a young age. 
Many people may not know, but Clyde was a very dynamic right midfield player. He loved taking players on and he was very skilful player. One of his strong points was his ability to pick players out from long distances with his crossing. 
We later saw him in a more central midfield role. His ability to connect with players around him, and break plays up on the defensive end became a strong point in his game. 
As I write, I am still in shock. We spoke at least three times a month, and would always check in with each other. 
I know one thing for sure, my friend has touched so many people both locally and internationally. He was loved by so many. He will be remembered for his passion for the game of football, and his humble attitude towards everyone. 
Condolences to the Leon and Gill families. Rest easy my brother, Clyde Leon aka Frank aka 'THE TRUTH'.