MV Watson Duke's maiden launch from Tobago to Toco today was beset by mechanical problems. Duke—and his swim buddy, assemblyman Farley Augustine—soon ran out of puff in the water and held on to a canoe, only for the cable pulling them both to burst. At this point, Duke and Augustine got into the canoe, which promptly capsized.
Both men were then seen clinging on ungracefully to the back of jet ski.
Mr Live Wire cannot confirm that thousands of women—upon hearing news of the big swim's unspectacular finale—rolled their eyes, steupsed and muttered: Men!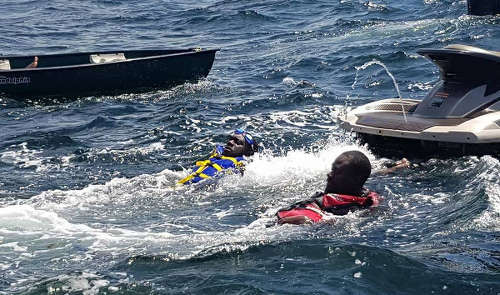 It was Trinidad and Tobago's most disastrous relay attempt since the men's 4×100 team at the Rio Olympics.
Bizarrely, Duke said his actions were meant to show why the central Government should hand over the decision-making process for inter-island travel to Tobagonians. On this evidence, though, the THA Minority Leader might struggle to organise a round of drinks at a half-empty pub.
Mr Live Wire believes that, from this day forward, the phrase "between the devil and the deep blue sea" should be accompanied by a photo of Tobago; and Duke.
Even as he was being dragged backwards through the sea and presumably while trying not to swallow water, Duke could not resist asking CNC3's Akash Samaroo and TV6's Kejan Haynes—who were following in a boat—the burning question:
"How many people watching this?"
He was told there were about 4,500 persons combined watching the live stream.
"You see how difficult it is to literally swim from Tobago to Trinidad?!" asked Duke, while in the process of not literally swimming from Tobago to Trinidad.
Eh. Thanks?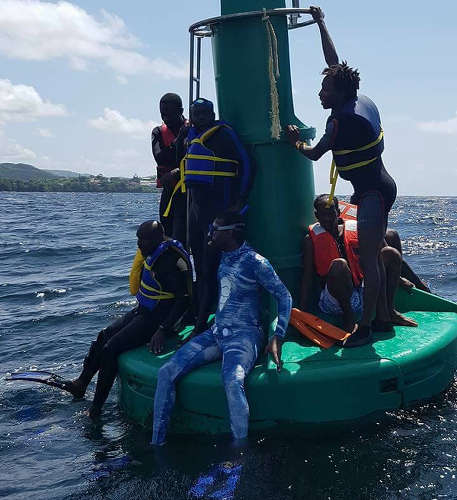 That Duke felt anyone needed a visual illustration of the difficulty of that swim might further hint at the intellectual capacity of his preferred audience.
Although, to be fair, there were so many viewers on the Facebook live feed hoping to see Duke go down that you might have thought he was Floyd Mayweather.
"Tobago is ready for the opportunity to decide its own future," said Duke, on the eve of his swim, "a simple thing like sea bridge and the air bridge must to be decided by Tobago.
"For 125 years and eight months Trinidad has decided for us and still we have been battling problems after problems."
He was wearing an Arsenal sweater at the time, which, in retrospect, might have been the first sign that he would struggle to deliver under pressure.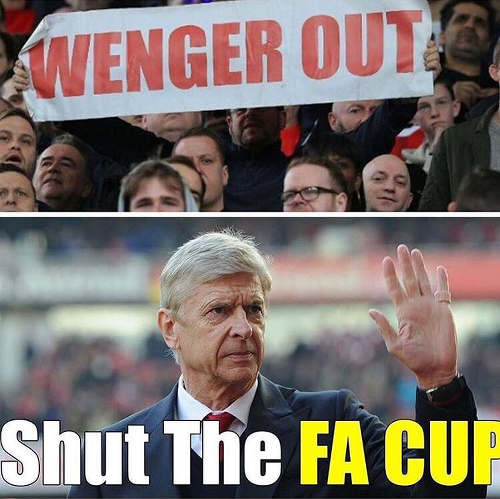 Duke and company arrived in Toco at just after 1pm; and gave an impassioned speech about the importance of the Sister Isle to the country's wellbeing. They reiterated that Tobago should decide on the airbridge and sea-bridge between the two islands.
But don't Trinidadians use the ferry and airbridge for professional and personal reasons too? Is the problem really that a Trinidad and Tobago government made the final choice; or that the process continues to be tainted by corruption?
Is Tobago—and its politicians like Duke—inherently less corrupt than Trinidad? After all, Trinidad and Tobago has its second Prime Minister from the Sister Isle at present, with Dr Keith Rowley following in the footsteps of the late ANR Robinson.
Duke called the swim a success—a further sign that, like most political ventures, it was more about the spectacle than the message.
The THA Minority Leader landed in Toco minus a flipper, after he lost the accessory while being 'catspraddled' in his canoe.
Although Mr Live Wire thinks Duke is short of a flipping lot more than that.