On Monday, a controversial, despotic leader of a corrupt, discredited regime went on war footing through the announcement of gifts to a suspicious public.
But enough of Sepp Blatter's intention to remain FIFA president; what about Prime Minister Kamla Persad-Bissessar's election budget as she prepares for her final year in office?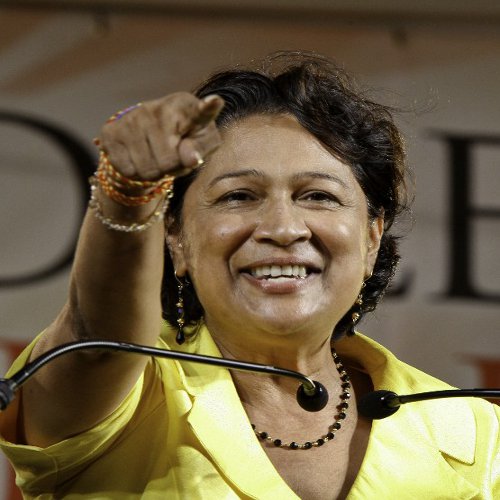 The Trinidad Guardian newspaper described the 2014-15 Budget, unveiled by the Finance Minister, as "Sweeteners from Howai."
The headline reminded Mr Live Wire of a prank that 33-year-old Brazil World Cup star Maicon allegedly pulled on a drunk international teammate in Miami this weekend, which involved condensed milk, pepper and the latter's anus.
To summarise, Elias, a Brazilian footballer, woke up with an awfully confused rectum and was told, by Maicon, that he was raped by four men after passing out drunk at a nightclub. Elias supposedly panicked and told the Brazil team management, Maicon confessed and head coach Dunga told the latter player that his international career was over.
In short, jokes that start off sweet don't always end that way.
And that brings us back to our own condensed milk man and a population convinced its pants have been ankle high for the past four years.
The budget was as confusing as Maicon's sense of humour.
There was a year-long $500 boon for new mothers from impoverished neighbourhoods to better provide their infants. And TV6 reporter Jabari Fraser took a young mom to the grocery to show how far that grant can go. (Word of advice, Jabari; there will never be a good time to revisit that shopping trip with Faine Richards).
But, simultaneously, the Ministry of National Security is stockpiling enough weapons to ensure that those $500 babies won't stand a chance once they are old enough to wear three-quarter pants. So that is baby's milk and bullets for poor families.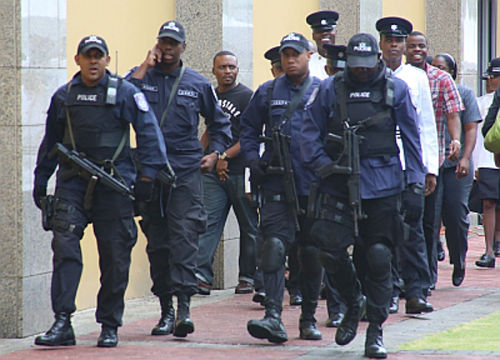 There is a $1 million provision for policemen slain on the job; but nothing for citizens unlawfully killed by trigger-happy law enforcement officers.
Fines for reckless motorists will be doubled. But the clogged judicial system and toothless State watchdogs means corruption—legal and otherwise—will continue unchecked.
Howai boasted of new stadia on the way although athletes and sport bodies continue to cry out for supplements, training gear and international tournament practice.
Hoteliers will receive millions to fix their rooms as part of a tourism drive; yet Tobago athletes are becoming increasingly rare within national teams due to a lack of subsidies for travel between the islands and poor investment in sport.
Left like this, Tobago will inevitably fall behind on the sporting field due to a lack of exposure, competition and new ideas. A young Dwight Yorke would go missing. But the People's Partnership prefers to cough up taxpayers' money to give hotels like the Grafton Beach Resort a facelift.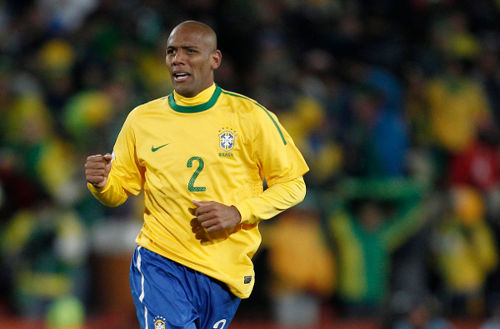 Mr Live Wire does not consider that to be a budget; just a hodge-podge of ideas without a clear vision. It is the kind of after-hours recipe that Maicon might put together after a couple of drinks.
Expect some more pain in our ras that no amount of condensed milk could suppress.