The UNC's star at the 2020 General Election turned out to be Michelle Benjamin, a fresh-faced councillor from Moruga/Tableland who put the sort of licking on Winston 'Gypsy' Peters that might see the latter politician in need of a restraining order for once.
And the PNM's not-so-secret weapon? That would have to be Opposition Leader Kamla Persad-Bissessar. Surely only West Indies captain Jason Holder has turned more winnable scenarios into comprehensive defeats.
Over the past five years, the Dr Keith Rowley-led government shut down Petrotrin, vacillated over the conduct of Darryl Smith and Marlene McDonald and then had the horrible misfortune of a simultaneous global pandemic, oil price collapse and closure of the tourism economy—not to mention the police slayings of unarmed Morvant residents in the midst of global Black Live Matters demonstrations.
Any one of those things might have spelt trouble for any incumbent.
So how did 'Tanty Kams' try to exploit the prime minister's vulnerabilities?
Her pitch, through campaign advertising, was that nearly half of Trinidad and Tobago's population—the 'black' half—were hungry, uneducated and in need of saving from their own stupid life choices. It was like calling over the turkey while swinging the axe.
Mr Live Wire thinks that Kamla would be the worst person ever to invite to have a go at the piñata or play 'pin the donkey'—her un-focused, scattergun approach would ensure that half of the birthday party ended up in ICU for multiple stab wounds or buss heads.
Throw in the UNC's baffling positions on Covid-19 and general secretary Davendranath Tancoo's demand that Commissioner of Police Gary Griffith 'immediately arrest' lawmen conducting traffic exercises, based on his own conspiracy theories… And it is a miracle that they got as many as 19 seats.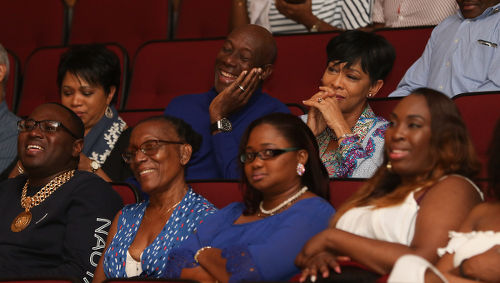 Without the absurd bungling and race baiting at the management level, who knows whether the likes of Jearlean John (La Horquetta/Talparo), Ahloy Hunt (St Joseph), David Nakhid (Tunapuna) and Nabila Greene (Toco/Sangre Grande) may have made more headway, with spectacularly different end results on election night.
Nothing if not sensible, 'Uncle Keithos' was never going to interrupt when his opponent was unravelling. And in the end, the PNM had only to retweet the UNC's advertisements and campaign promises to prove the latter's unsuitability for office.
If the UNC has any sense, it would go ahead with the construction of that farcical dome—and put Kamla and her enablers in it!
Patriotic Trinbagonians should want that as well. Because without a viable opposition, the country will never have an optimal government.
For the PNM faithful, though, there could hardly be a more comforting sight than Kamla waving the yellow flag from across the floor: the number one in the number two party.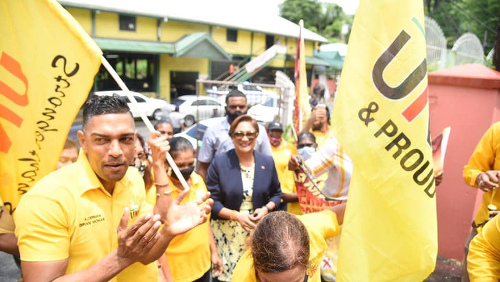 Somewhere right now, though, Dr Roodal Moonilal is probably quietly sharpening a 'shank'.