There is nothing like a downpour to offer fresh perspective in life. As flood waters rose in central and south Trinidad, a woman discovered that a four foot reptile, in a cheeky bid for power, had swapped the swamp for her abode and surreptitiously laid claim to her premises.
But enough about Kamla Persad-Bissessar's attempt to stave off an internal revolt at the United National Congress (UNC).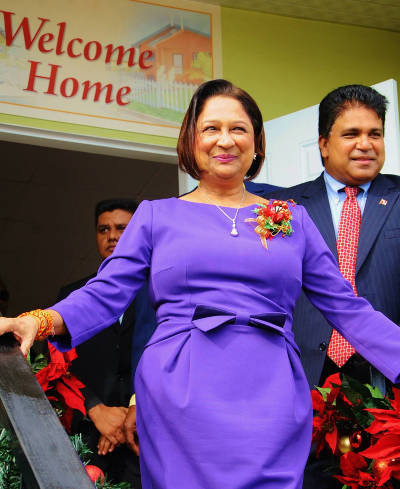 Petty narrow-minded politics cannot be Trinidad and Tobago's biggest concern at the moment. Not when close to a quarter of the country has been swept off its feet by the inclement weather with just about as much grace as Harvey Weinstein woos young actresses.
Ahhh, Hollywood: a country inside a country where the legal penalty for rape is a six figure settlement and/or starring role in a blockbuster movie, accompanied by a non-disclosure agreement.
But where was I? Right, the flooding in parts of central and south Trinidad, which was catastrophic if you live there or have even the most basic level of human empathy. Or "small thing" if you happened to be the deputy CEO of the Office of Disaster Preparedness Management and wanted to know what a boot in your posterior felt like.
Farewell to "Colonel (Ret'd)" Dave Williams who, according to Prime Minister Dr Keith Rowley, said enough during the recent crisis to suggest that he lacked the right aptitude for his post at the ODPM.
And this coming from the head of a Cabinet that is not adverse to shaming domestic abuse victims or chuckling at the working class' failure to riot after a series of gas price hikes in an economic downturn.
Captain Neville Wint, a relief officer, will now function as the head man at the ODPM and he told TV6 that his first priority is to ensure "continuity."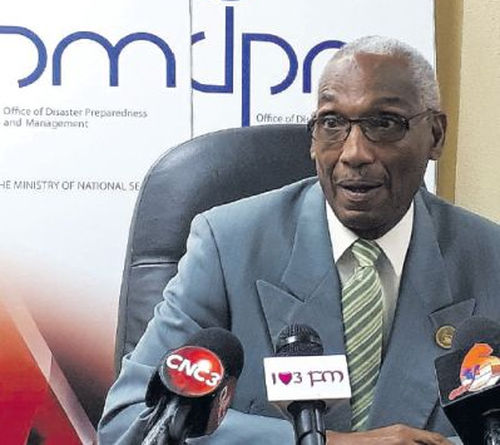 Well, that must be a relief to citizens who have to do the backstroke to throw out the garbage.
And speaking of "backstroke", since when did "dry humping" become a subject at Fatima College?
Spare a thought for young local film director Michael Mooleedhar who worked for approximately two years to bring Michael Anthony's famous novel "Green Days By the River" to life, only to be upstaged by a two second clip of "Zach and Mikey Make a Porno."
Who would want to be a fly on the wall when those young men—supposedly form two students—decided how to make the best use of their free time.
Student A: "Fellahs, Fatima get on with that win over CIC, eh? Allyuh think we can win the Intercol?" Student B: "Screw the football team…"
Student A: "Hey, anybody watched South Park last night?" Student B: "You find Eric funny? That fat arse?"
Student A: "Should we go over our notes for geography?" Student B: "Schoolwork? Steups? Are you a backside?!"
Student A: "Well, what then…?" Student B: "I dunno… Wait, something just came to me…"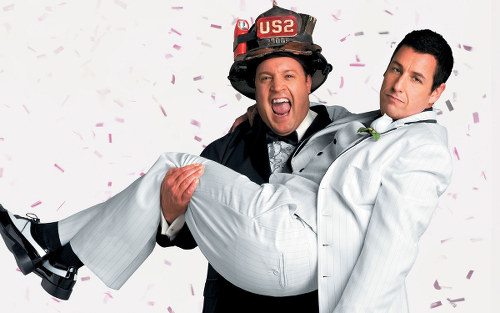 It is in times of crisis that you really learn about someone. Enter Education Minister Anthony Garcia—a former Fatima principal—with a measured response to the viral video.
Sex education classes, you ask? Not even close.
Instead, Garcia ordered school principals to enforce a ban on all cameraphones on their premises. Because if you can't see the problem, then clearly there isn't one. Right?
If Garcia were National Security Minister, he would probably slash the crime rate before lunch on his first day at the job.
Garcia: "So you say there is a spike in reported crime? Why not just ban people from making reports?!"
Was "Colonel (Ret'd)" Williams—which, honestly, sounds like a title he scooped out from a box of cereal—really not visionary enough to keep his job among these geniuses?
And so today, as a result of a group of Fatima boys' amateur audition for Bang Bros, students at El Dorado West Secondary—to give just one example—lined up for so long to be individually searched for cameraphones that some children did not get to their classrooms until after recess.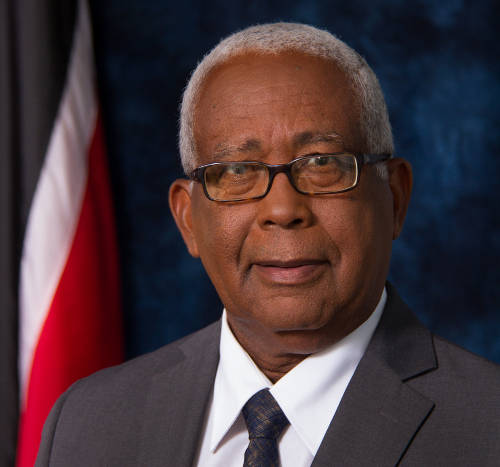 Meanwhile in Golden Grove, there are probably inmates clicking "Like" on this story from their smartphones while you read this.
Not that there was no upside to Garcia's ban on cameraphones.
Siparia West Secondary principal Sookoo Sonnylal probably gave the minister a standing ovation. Sonnylal was recently filmed waving a piece of iron at a student after telling him that his father "make a mistake by making you" and offering helpful, life changing tips to other students such as: "keep your ass quiet", "shut your ass" and "learn to read and write"—which, one might have thought, would actually be on the school's curriculum.
Imagine a school child getting anyone to believe that exchange actually happened without video evidence. Sonnylal, after all, is the former president of the Secondary Schools Cricket League (SSCL).
But so much for student whistleblowers. They might as well go screw themselves. Literally.
And talking about screw-ups, Mr Live Wire would like to remind readers that there will be an election before the end of the year, as Tanty Kamla fights for the right to remain number one in the number two party.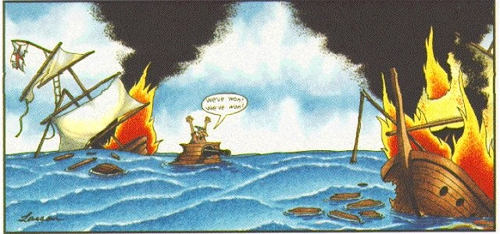 The Trinidad Guardian described her snap election call as an attempt to stave off "a palace coup."
Palace coup? Are we talking about the political party that got evicted from Rienzi Complex for being deadbeat tenants?
More like someone trying to skip the line at Rattans.