It is Day Seven of Hurricane A&V: a low pressure weather system which has struck Trinidad and Tobago with little warning and savage repercussions after Opposition Leader Kamla Persad-Bissessar read from a leaked Petrotrin audit report.
In its wake, Mr Live Wire reports, is mayhem and confusion: Tanty Kamla fraid to talk for fear of legal reprisal, the A&V Oil and Gas compound and its environs declared the most dangerous place for practising journalists outside of North Korea and Prime Minister Dr Keith Rowley steadfastly refusing to evacuate from his initial position—even as the swirling waters rise around him.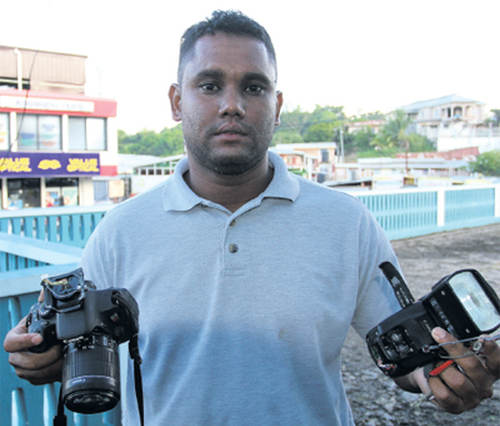 Keithos admitted during the week that he called his buddy Haniff "Nazim" Baksh to enquire about allegations that Baksh's A&V Drilling Company fraudulently overstated crude oil production by over 400,000 barrels and a cost of around US$12 million.
The Prime Minister had good news to report from their conversation.
"He said [to me] he doesn't know [about it]."
As far as solid investigative work goes, Detective Rowley can clearly give acting Commissioner of Police Stephen Williams a run for his money.
Was it appropriate, a reporter wanted to know, that the Prime Minister should call someone at the centre of a potential fraud investigation—not to mention make a public show of support for that person?
"Of course it is appropriate!" Rowley retorted. "I couldn't wait to call him to find out what this is all about… If I have a friend and I am accused in that way and the friend doesn't reach out to me to find out what is going on, I would look to him kind of funny.
"If a person is my friend, I don't deny or disown a friend because an allegation is made against them… Being a friend means something. I am not of that mettle."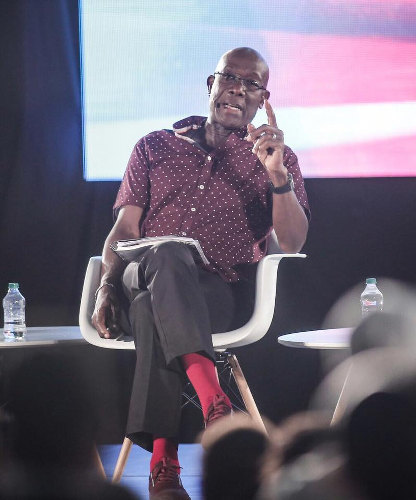 Somewhere, besieged Minister of Works and Transport, PNM deputy political leader and financier and Rowley's BFF Rohan Sinanan probably breathed a "Thank the Lord" at their bae's belligerent stance.
Somewhere else, Marlene McDonald steupsed.
Remarkably—blind to the growing disaffection with his government's performance and his leadership—Keithos was still enjoying his own cool-aid on Thursday night, when he discussed the matter further.
"No person in Trinidad and Tobago, whether you are PNM or not, you will find no protection or solace at the PNM's doorsteps," said the Prime Minister. "We are protecting no one with corrupt action whether you are friend or foe."
In the next breath, Rowley said he saw no reason to suspend PNM Senator Allyson Baksh—the daughter of the A&V owner—as a result of the furore since she had no connection to the investigation.
Baksh, according to information unearthed last week by the Trinidad Express, is an A&V director and secretary and holds the same number of shares as her father.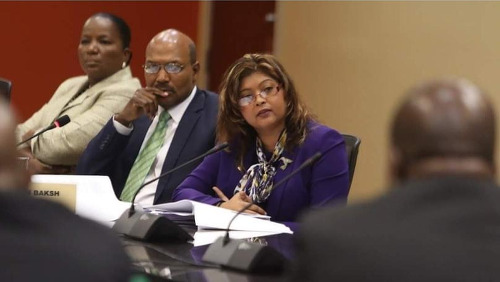 Meanwhile, former PNM candidate Vidya Deokiesingh, who got an inglorious shout-out in the Petrotrin Audit Report for his role in the scandal, remains a member of a State board—although Rowley suggested that, with notably un-Burke-like speed, he "expects that resignation to come in short order."
Rowley did not suggest any concerns about the competence of PNM chairman and Minister of Energy and Energy Industries Franklin Khan although, just four months ago, Khan singled out A&V for praise in Parliament.
"I want to go on record and today praise one company that has done tremendously well […] called A&V Drilling based in Penal," said Khan, on 15 May 2017. "They took the Catshill Field […] making 130 barrels of oil per day. You know what is A&V drilling production in Catshill now? Four thousand barrels per day!"
Can the public feel confident that the Ministry of Energy will treat the Petrotrin Audit report as seriously as it deserves with Khan as line minister?
As is the case with Sinanan and the Cabo Star, are government probes into A&V compromised owing to the close relationship shared by the Prime Minister and the persons close to the centre of the investigation?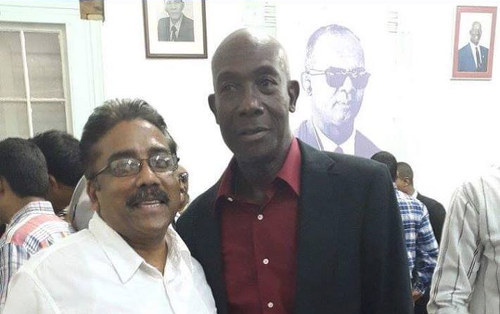 Whatever happens next, one can safely assume that the platform of moral superiority the Prime Minister always seems to imagine himself standing upon is now lower than Colm Imbert doing the limbo.
The A&V fiasco was deplorable enough before Guardian photographer Kristian De Silva—not to be confused with the Opposition Leader's neighbour and care-giver, Kristyan—was assaulted by two unidentified men while standing along Nazim Avenue, San Francique, taking pictures of the A&V Oil and Gas Ltd compound.
De Silva was allegedly beaten about the head while his camera was smashed and his glasses deliberately crushed.
"While everything was happening, I said 'Sir, I'm from the Guardian newspaper," said De Silva, "and he said 'F… the media."
Wired868 cannot confirm whether the two stink and dutty assailants, who tried to buss De Silva's head, are consultants on Attorney General Faris Al-Rawi's Cybercrime Bill.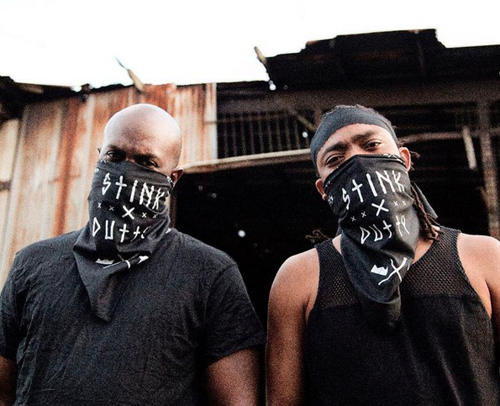 But Mr Live Wire has a sneaking suspicion that, if a reporter was attacked while working outside of "Godfather" Burke's residence, all now the whole of Sea Lots would be waiting for someone to stand bail.
De Silva, according to the Express, is the third media worker to be assaulted outside the A&V compound this week, which should surely be enough for the company to be declared a 'hot spot' and its management—including Rowley's bae, Nazim, and Senator Baksh—detained under the anti-gang legislation.
It is left to be seen if the media will give these violent attacks on its workers the same prominence as it did the Prime Minister's view on "jamettry"—one of several red herrings tossed out by the Rottweiler-in-chief, including a reference to Kamla's own dodgy landlords as PM and an invitation to discuss whether, despite hints to the contrary by the Opposition, he did in fact have friends of Indian ethnicity.
Live Wire cannot confirm that soca star Denise Belfon—the one 'jamettry' expert who was not given a chance to contribute to the national discussion—told friends: "I know more than a thing or two about jamettes… But Kamla and Keithos? Dem two could write a book on the subject!"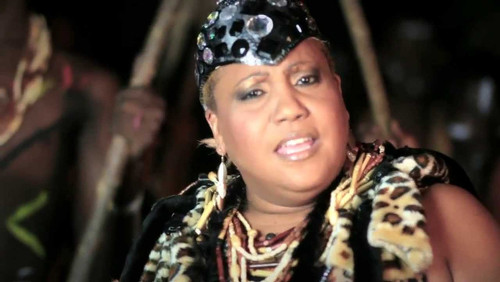 Oil Workers Trade Union (OWTU) leader Ancel Roget, who was uncharacteristically quiet last week, is believed to be feverishly and meticulously working on the sums highlighted by the Audit Report.
Considering Roget's difficulty in subtracting one from one hundred percent, this might take a while…