Opposition Leader Kamla Persad-Bissessar yesterday reminded Trinidad and Tobago of why the Parliament Channel is as useful as a Lasco fan on Maracas beach, with her latest charge of contempt against Prime Minister Dr Keith Rowley.
On Friday, Tanty Kams asked House Speaker Brigid Annisette-George to refer Keithos to the Privileges Committee for remarks in a recent TV6 interview.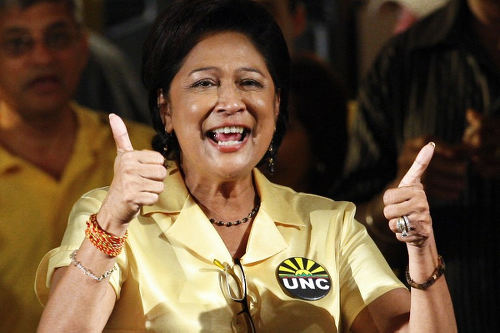 Rowley, while attempting to defend—or deflect from—his own relationship with A&V Drilling boss Hanif Nizam Baksh stated: "I do not knowingly associate with crooks except in Parliament."
Cue Kamla's retort that Keithos' comments were: "damaging, disparaging", "intentional, reckless and contemptuous", "[invited] ridicule, odium and contumely [on the institution]" and "had the effect of severely adversely affecting the credibility of members of this House in the performance of their duties as members of Parliament."
Persad-Bissessar might have had a case too if her former National Security Minister Jack Warner was not on Interpol's Most Wanted List and longest serving Attorney General Anand Ramlogan was not facing criminal charges for witness tampering.
Annisette-George said she would give a ruling at a subsequent sitting. Mr Live Wire could have handled that particular application in five seconds flat with the help of Wired868-er Vernal's filing cabinet for local investigations—a waste paper basket.
Separate the message from the messenger? Hardly, it is time to accept that keeping a straight face when confronted with absurdity only makes you an accomplice to the act.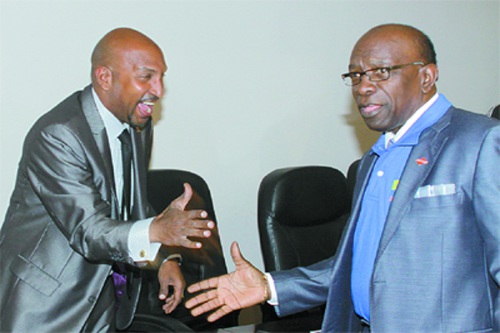 Case in point would be Nidco chairman Herbert George's explanation as to why Kallco was awarded a TT$400 million highway contract at the same time that the company is under investigation—by the same Trinidad and Tobago government—for its abysmal failure to execute a TT$85 million contract to upgrade facilities at Maracas.
George, as he boasted about the "integrity" of Nidco's tendering process, explained that the six bidding contractors were evaluated on technical capability and price—but that previous shoddy work did not disqualify a bidder.
Or, to put it another way, if, as a caterer, Mr Live Wire poisoned school children throughout the East-West corridor and then applied for a government contract to provide lunches in south Trinidad—so long as he could prove he had a kitchen, oven, pots and pans and a low price, his chance to get the job was as good as any.
George's reasoning is a shining example of why the public sector is a cesspool of inefficiency and costly mismanagement. And why education is wasted on fools.
But then Mr Live Wire suspects his tender would have been binned within seconds if it were made to George's household.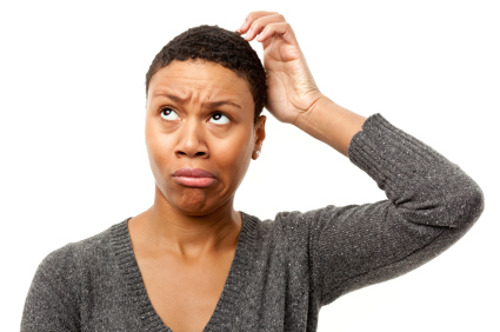 "Nah nah nah!" George's wife would probably exclaim. "That's not the same fellah who poisoned those children?!"
High ranking public servants pretend as if the Treasury is stuffed with monopoly money on a daily basis in making decisions that they never would do if they loved the country as much as their own homes—but just wait until Budget Day when the naked emperors pontificate, admonish and lecture Joe Public for wanting to buy his daughter a doll on Amazon or expecting to fill his gas tank without being molested.
As for the circulating video that purports to be a MP enjoying new, eh, roaming services. It is almost certainly a hoax.
A government minister blissfully enjoying a moment of high passion at no cost to the taxpayer and with no illicit substances in sight? Not even a suggestively tattooed journalist peeping out of the closet; or a certain tall, dark handsome head of government standing guard?
Nah. Too far fetched—and that is before one considered the un-Trinbagonian accent of the lady in the x-rated clip.
At least we should escape a sermon from Kams on sexual morality.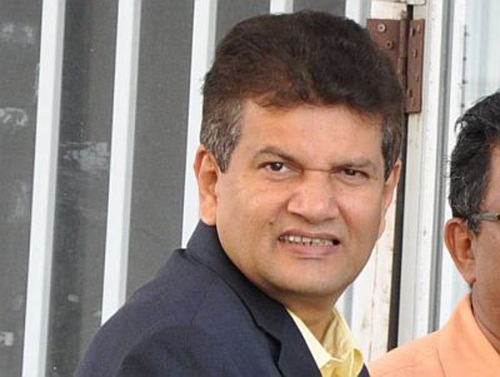 The Opposition Leader is no doubt an expert on the topic, although she would not have been short of potential co-writers for that speech from the likes of Anil Roberts, Vernella Alleyne-Toppin, Tim Gopeesingh, Glenn Ramadharsingh and Chandresh "Brahmin Boy" Sharma.
PNM vs UNC; Keithos vs Kamla: the long running pseudo-battle of Pot vs Kettle. Pity those who think that fight has anything to do with saving Trinidad and Tobago.