Has the Sister Isle not suffered enough?
Already feeling the brunt of the ongoing ferry fiasco, nervous about the Sandals hotel chain's impending arrival and cursed by ex-THA assembly man Hilton Sandy's bizarre love-life—or "The Love Boat: Calcutta edition"—Tobagonians are now bracing for an anticipated spike in sea pollution within a matter of days.
But enough about PSA leader Watson Duke's attempt to cool down in the midst of a heat wave; and, at the same time, add a touch of brain-numbing farce to a sobering scandal.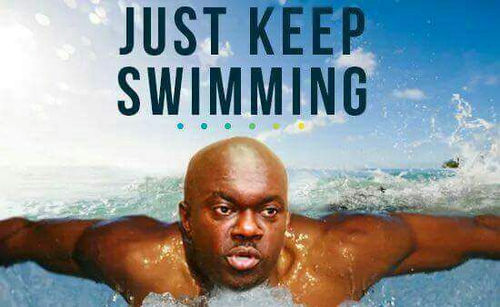 So Duke has threatened to drown himself to highlight Tobago's sea-bridge sufferings? Prime Minister Dr Keith Rowley's off-the-cuff response to that might have been: Can you take Gerald Ramdeen with you?
Stifling a yawn? Unquestionably, there is a sense of deja vu about the news in recent times: Murder, robbery, corruption, stupidity, rinse, repeat.
And by 'rinse', of course, we mean money laundering.
The Princes Town Magistrates Court was abuzz yesterday as clerk Tinisha Gosine-Ramdass was charged with between 440 and 444 counts of money laundering, document falsification and larceny. The Trinidad Express and Newsday newspapers contradicted each other on the length of her rap sheet but they could hardly be blamed, on this occasion, as the reading of the charges lasted longer than Marlene's appointment as Public Utilities Minister.
Either that or the Express reporter has Jay-Z's new album, 4:44, on repeat.
Princes Town Magistrate Indira Misir-Gosine, according to the Express, began reading the charges to Gosine-Ramdass at 1.10pm yesterday and was not even halfway through at 4.40pm. The estimated time of completion was 8pm last night.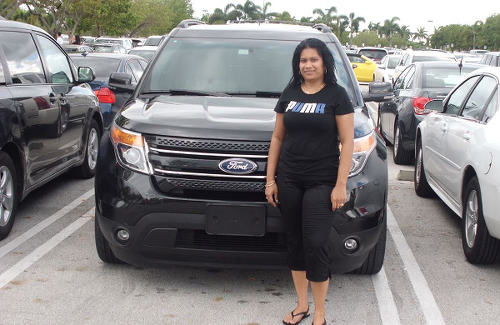 Incidentally, Gosine-Ramdass—or Princes Town's walking 'Chamber of Commerce'—is the wife of police inspector Darryl Ramdass, who has more than 25 years' experience in the service and is assigned to the Organised Crime, Narcotics and Firearms Bureau.
'Organised crime' might be selling the Inspector short if there is fire behind this smoke.
Inspector Ramdass is expected to appear before a Port of Spain Magistrate today charged with the illegal possession of eight macaws.
Mr Live Wire has a sneaking suspicion that Ramdass and missus might have been up for Entrepreneur of the Year if the law didn't catch them first. We cannot confirm that Jack Warner is encouraging the couple to run for FIFA office.
Elsewhere, Joint Trade Union Movement (JTUM) leader and OWTU president Ancel Roget had his calculator out again, trying to get his sums right on the country's infamous "one percent."
Roget claimed that the Trinidad Guardian newspaper, which recently retrenched over two dozen employees, was "a part of the one percent for which we are fearlessly treating with." Although Mr Live Wire is unsure as to whether Roget meant that the Guardian Media Limited's owners were part of Trinidad and Tobago's wealthy one percent; or if he meant that one percent of the country knows that the newspaper—which has a daily circulation of less than 30,000—still exists.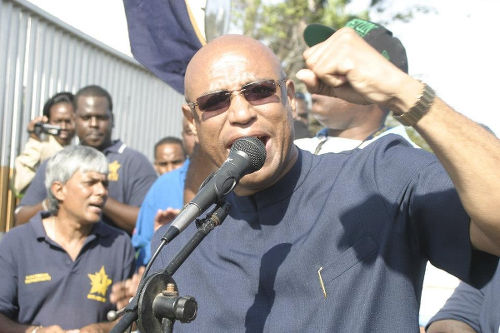 The JTUM boss suggested that a boycott might be on the cards to shake up the Guardian hierarchy. Problem is: Even if the boycott is successful, how will the Sabga family be able to tell when they barely sell newspapers in the first place?
In other "one percent news", local watchdog group Fixin' T&T has called on Christian Mouttet to stop his independent one-man probe of the PNM's ferry fiasco since he allegedly has financial, business and personal links with the ruling party, a previous or ongoing business relationship with Works Minister Rohan Sinanan and was a guest at Sinanan's 50th birthday party.
Mr Live Wire would await further word on the first three accusations towards Mouttet. But there is nothing more 'Trini' than bad-talking or snitching on your host after wining and dining at their party.
Just ask Anthony Bourdain and Mario Aboud-Sabga!
Mr Live Wire cannot confirm that wealthy contractor Junior Sammy has approached the Equal Opportunity Commission and demanded an investigation into his alleged exclusion from the union's one percent hate list.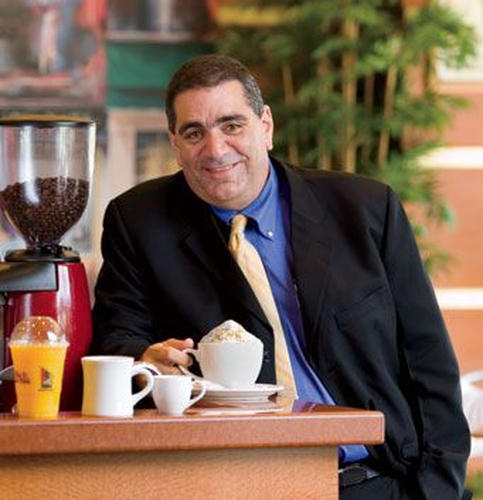 "I'm a billionaire and almost every cent came straight from taxpayers through government contracts," stated Sammy's satirical complaint, "and yet Roget and dem ent call my damn name once when they talk about the country's elite parasites!
"Man, it feel like trying to get into Club Coconuts on a Friday night all over again!"