Two much-maligned corporations—murderous, terrorist group ISIS and unaudited, incompetent and dictatorial local governing body, the TTFA—oversaw some calamitous decision-making recently that might have an impact on the immediate future of their respective organisations.
Can you guess which body had the good sense to express regret?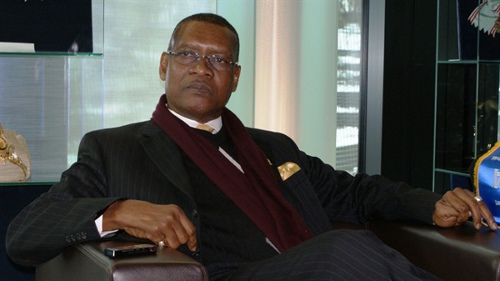 "And so after having discovered a way to compromise the security at the Sharm el-Sheikh International Airport and resolving to bring down a plane belonging to a nation in the American-led Western coalition against the Islamic State," stated an ISIS message, after the terrorist group took down a commercial plane, killing 224 passengers last month, "the target was changed to a Russian plane."
So, okay, ISIS stopped short of sending condolences and flowers to Russia. But, coming from a band of reprehensible, barbaric degenerates, it was probably as close as you were ever going to get to: Oops, our bad!
Now consider the Trinidad and Tobago Football Association's response to the horrific treatment of their roughly 22,000 guests—the first sell out audience in 10 years—who braved after-work traffic on a mid-week night and paid between TT$150 and TT$300 for the honour of supporting their own national team, only to be treated less humanely than chickens at KFC.
TTFA president Raymond Tim Kee: "The Trinidad and Tobago Football Association wishes to express sincerest thanks and gratitude  to all patrons…
"While the TTFA and Local Organising Committee held the responsibility of hosting the event and overseeing and executing all game day operations, which included providing private security for the event, because of the high national interest of the match being held in the capital, the protective services took charge of all security measures…"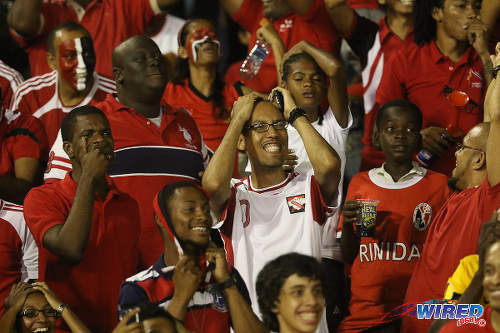 The message, "blame someone other than the people who took your money for the event", would be little consolation for patrons who took their entire families to the Hasely Crawford Stadium to be grinded against as though it were J'ouvert morning—except for the fact that you are overdressed, stark sober and the man so close that he might actually be inside your back pocket is not your significant other.
Worse, no one could have been better equipped to intervene on behalf of paying patrons than Tim Kee, who is also Port of Spain mayor and PNM treasurer. Yet, nowhere in his 338-word press release did he use the words 'regret' or 'sorry.'
But then, judging from the Akeem Adams tee-shirt scandal and "Feed the Women Warriors" disgrace, 'sorry' has long been the hardest word for the TTFA president to say, right after 'audit' and 'transparency.'
The TTFA ended the release with: "The next 2018 World Cup qualifier at home is against St Vincent/Grenadines on March 29th and the FA will make all efforts to stage another successful match that will be incident free and enjoyed by those in attendance."
It must be nice to live on "Planet Tim Kee" where everything you do is a success and everything that goes wrong is someone else's fault.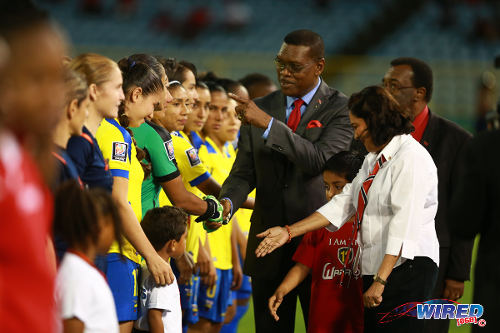 Imagine if Tim Kee was in charge of ISIS and had to explain their bloody faux pas:
"ISIS through careful, painstaking analysis and planning instigated by its glorious and maximum leader, with no help whatsoever from his executive committee, was able to brilliantly outwit security at the Sharm el-Sheikh International Airport. Then the wrong plane was blown up.
"ISIS would like to stress that, although it was an ISIS plan, executed by an ISIS operative, carrying equipment provided by ISIS, in no way do we take responsibility for the blown up airline. We regret nothing!
"PS: Please tell Russia to stop bombing us. Not cool."