Former LifeSport director and Ministry of Sport official Ruth Marchan has finally run afoul of the law.
By which, Mr Live Wire means the "real law" and not those gentle State-sponsored probes that sell newspapers and allow QCs and SCs to buy vacation homes but never lead to more prison inmates.
Marchan, never the brightest crayon in the box, made the one unforgivable error for a Trinidad and Tobago civil servant. She committed a crime on foreign soil and is now property of the United States justice system.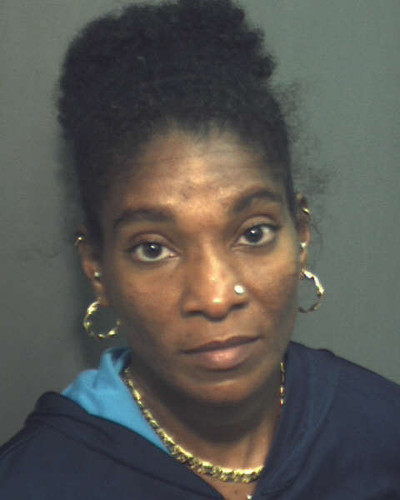 According to information from the Orange County Sheriff's Department, Marchan was charged for shoplifting retail items at a cost of US$300 or "grand theft third degree."
There was an era when she probably wouldn't bother signing a dodgy invoice for such a paltry cut. But these are hard times for the foot soldiers of the last People's Partnership administration, who must now retrain themselves for life outside the Treasury.
Mr Live Wire cannot confirm that former Attorney General Anand Ramlogan is undergoing physical therapy to learn how to put his hand in his own pocket.
But clearly poor Marchan is still pining away for the day to day routine of life under former Sport Minister and DJ critic, Anil "Two Pull" Roberts.
Marchan's case status was listed as "presentenced" which means that some poor sap in the Orange County Justice Department is investigating her history to determine if there are extenuating circumstances which should lessen or increase the harshness of the sentence.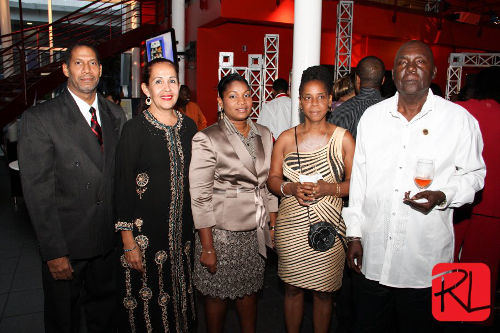 Her role in the controversial LifeSport programme, which siphoned hundreds of millions of taxpayers' money from Trinidad and Tobago citizens, should raise some eyebrows.
But wait until the United States' justice system chances across Marchan's online life and evidence of her hopping from wall to wall like Chris Brown with repeated, wanton, brazen abuse of English grammar.
It would be like Halloween all over again, minus the candy.
(Un-edited Facebook response from Ruth Marchan, trading as Browne Evert):
In my defence to.article circulating on facebook wrt my arrest to that of shoplifting. First of all one is only convicted when found guilty.
In this case i have my legal rights like everybodyelse which i.intend to pursue due to the fact that i am totally innocent. I am not in jail and i am.comfortable in my hideout under the careful watch of "secret security personel", which for their safety i will not expose much details. The lawyer dealing with this matter will issue a statement soon. I am incontact with the police service all the time for.my own safety.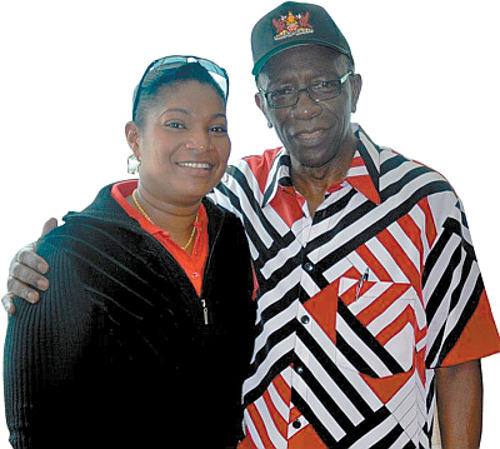 Is only so much one person could handle psychologically as it has been more than a year now i have been on the run outside trinidad due to a "HIT" placed on my life including my kids by key Former Goverment Officials within the pp regime and other former senor officials at the Ministry of Sport and the Boxing Advisor. The timing of the hit took placed a week after the.Dana Seeatahal.murder due to key information i have on its connection to the lifesport programme and certain key govt.
Officials link to it all,where the gangs were often used to carryout its dirty work. I myslef intercepted the plot to kill me on a then Director.of Sport – Mr. DAVE BOBB phone via a trail messages between boxu pott and anil.roberts advisor – keller.
These text messages were given to Anil Roberts at the times and.is then.it.was.evident the hit was real, as numerous attempts were maked to kill me at all cost.
Thanks to the intelligence unit and the police service i was safe and removed from my house to avoi harm done to my kids and i. If it.was not.for.them i.would.be dead. I am.a fighter and i fight till the end especially when i.know in my heart i am.innocent. Trust me it will be a fight to the end.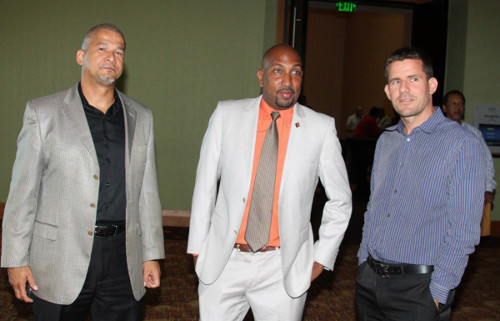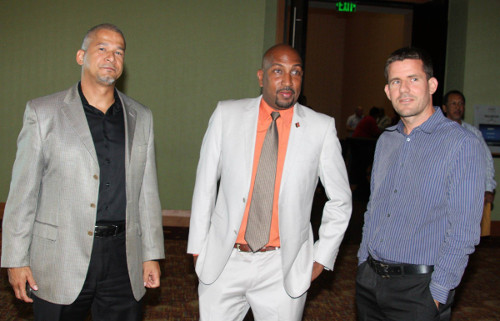 Since that ordeal i was forced to leave the country till now without money food nor shelter for my kids and i.
Thankz to jack warner he helped me financially somewhat and the moral.support of the entire police service. It was deliberate and wicked the ministry stopped.my salary and lies to the media. So all the millions i.was accused of.stealing i want the.public.to.ask.kamal and ramlogan where it.gone.because certainly it ent me due to my current.status.
I grew up with nuns so.i am blessed to be protected by their prayers. God will be guiding force as i fear him and not man. I will come out victorious as good always previal over evil.
I want to make it clear to the former government ministers three of them inparticular and its cabal that this attempt to hurt me would not stop me from seeking justice for all who was behind DANA SEETAHAL MURDER and the many ills of the lifesport programme.
One think i am sure about is that i do not have the many allegations.over my heads before the courts about smoking weed, murder, conspriracies to kill innocent people, drugs trafficking, gun trade, prisongate issue, secton 34 ills, bribery, foreirgn accounts, mansion and mall all.over the world and all the other gate issues. Attack the courts not poor.me for defending.myslef and.dana seetahal and other innocent public servant our try to setup to.take blame for our dirty work.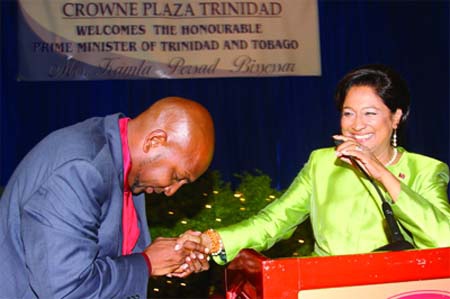 I also want to make.it.clear to RAMLAOGAN THAT NOBODY AFRAID.OF HIM. WAR UNTO ALL WHO.WANTS WAR. God has a.way and.a.timing.for everybody. All.who.want to kill me let it be. COME. We will all see who the justice system of th usa really after soon???
Editor's Note: As relates to Ruth Marchan's case, Wired868 still stands by the legal definition of "presentenced" by the US Justice System, which is the period after conviction but before sentencing.
Our printing of her statement in no way offers credibility to her claims against various members of the past government anymore than Facebook does. In another response, which is posted below in the thread of comments, Marchan blamed "Kamal" and confusing Walmart "exists" for her arrest.