Scene: COSTAATT campus. In an effort to spice up its media programme, the tertiary level school has hired Mr Live Wire to teach "Principles of Journalism" to students and would-be journalists. The class is in session…
Live Wire: Okay, class, so today we are going to look at a real-life story about a brave and alert off-duty Coast Guard officer who defuses a dangerous situation at a bar and kills a would-be robber.
Let me read from the Trinidad Express online story on 6 December 2017, which is headlined "12 bullets for bar bandit…"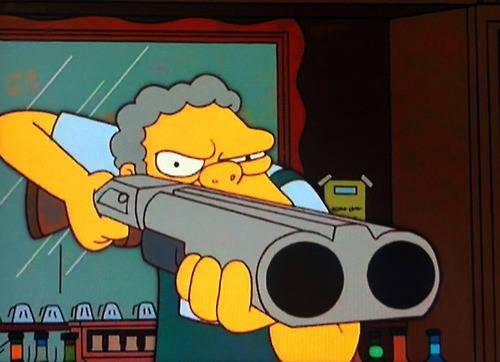 "A criminal suspect was shot dead this morning when he held up patrons of a bar in St Helena. The thief was shot 12 times and died at hospital, police said.

"His alleged accomplice—a 24 year old Santa Cruz woman—was detained by the victims and arrested by police.

"At around 1 am, a man and a woman entered BJ's bar at Madras Road and announced a hold-up. The two robbed patrons of thousands of dollars' worth in cash, jewellery and cell phones.

"Police said an off duty officer of the Trinidad and Tobago Coast Guard who was liming at the bar pulled out his firearm and opened fire on the man. The thief was shot multiple times in the upper body.

"Officers of the Caroni Police Station and Central Division Task Force responded and the thief was taken to the Eric Williams Medical Sciences Complex in Mount Hope. He was pronounced dead on arrival."
Live Wire: Your assignment is to give me a workable headline and explain how you would approach this story to add value for readers. Anyone wants to give that a try? Yes, Candice…
Candice: Sir, my headline would be "Courageous Coast Guard saves bar from robber."
Live Wire: Good. And give me your angle.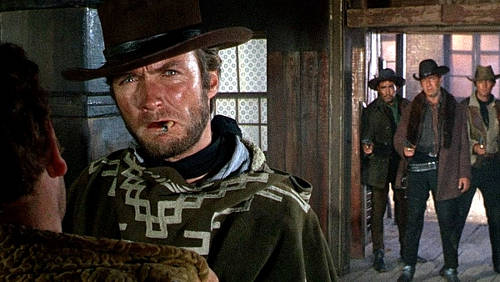 Candice: In a time of despair about rising crime and job insecurity, an off-duty Coast Guard officer steps up to save a bunch of strangers in a bar at 1am.
Sir, I'd need to speak to bar-goers and also Christmas shoppers and get their views on having their hard-earned valuables protected by some mysterious tall, dark, handsome stranger. Also what sort of gun training do Coast Guard officers get anyway? And is he married or single?
Live Wire: Ahmm… How do you know he is handsome? And what does his marital status have to do with anything? But, ahmm, good follow-up. Next?
Kwesi: Sir, my headline is "Trigger-happy Coast Guard endangers patrons."
Live Wire: What's that?
Kwesi: Too many missing pieces in that Express story for me, man. Why was no reference made to the robber's gun? Was he armed? Did he even fire a shot? Suppose one bullet missed and hit a bystander?
I'd like to speak to eye-witnesses. When did the robber go down? After one bullet? Two? Were they scared? Did the coast guard have anger management issues? How do we know there even was a bar?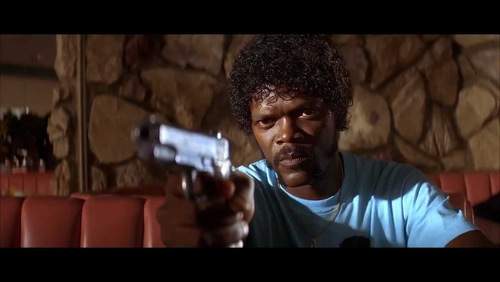 Live Wire: What?! But the police confirmed the details… Although I suppose there were some blanks in the report.
Kwesi: That manic coast guard wasn't shooting blanks though, eh?!
Live Wire (exhales): Okay, you can follow up on the details of the incident, Kwesi. But please respect the fact that there is no telling what the robber might have done and it is very possible that the coast guard saved lives. Also he did not miss. And he should probably get some credit for that. Anyone else?
Afiyah: Sir, you haven't even touched on the real story yet.
Live Wire: Go on…
Afiyah: My headline is "Questions over gun laws after owner pulls loaded weapon in bar." I mean, it was 1am in a bar. Should there be anyone inside there with a loaded weapon? Did the police give him a breathalyzer when they got there?
You can't tell me that you don't trust me to drive home after three mudslides but it is okay if, as a licensed gun owner, I handled a loaded firearm in a room full of people while under the influence, right? Are we encouraging dozens or even hundreds of people to strap up for a trip to the pub now? Is this the Wild, Wild West?
Live Wire: Well… He did save lives. Don't forget that. But I suppose you can confirm what the laws regarding firearms are in…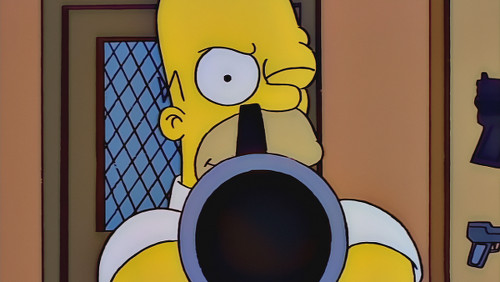 Jason: Steups. Waste of time. I have the best one, Sir. My headline is "Alleged robber slain after love triangle goes awry."
Live Wire: What?!
Jason: Twelve bullets, hoss. That sound like a man who trying to protect patrons or somebody with a personal stake? I bet he knew the female robber!
Live Wire: Ahmmm… Jason, what publication did you say you work for?
Stacey: So why haven't you asked me, Sir? You think I have nothing to contribute? What do you base that on exactly?
Live Wire: What? No, sorry, Stacey. I said anybody can put up his hands.
Stacey (gives Live Wire a withering stare): My name is not 'anybody'; it is Stacey. And you mean 'his or her'?
Live Wire (takes a deep breath): Sorry, Stacey. What is your angle?
Stacey: "Coast guard outed as sexist after ludicrously different behaviour towards male and female robbers."
Live Wire (takes another deep breath): Well, first of all, that headline is too long. Second, you can't use words like 'ludicrous;' it suggests you are passing judgment already and there might be very good reason for him to have treated the female robber differently…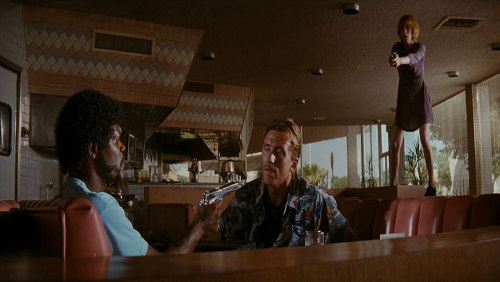 Stacey: Oh really? Can I have one, Rolph, I mean, 'Sir'…
Live Wire: Wait… Are you suggesting that…
Damian (stands and waves hands excitedly): Sir, I have it… "Pandemonium in Central Trinidad night spot as Coast Guard discharges at BJ!"
Live Wire (drops jaw): Okay everyone. Class dismissed!