Escaped prisoner Christopher "Monster" Selby spent roughly 54 hours as a free man in Trinidad this weekend. And then he decided life was sweeter in jail and turned himself in at the Barataria Police Station.
Was it the high gas prices, Monster? Did you have a tiff with Mrs Monster? Did you just want to see Trinidad and Tobago Red Steel clinch the CPL Twenty20 title?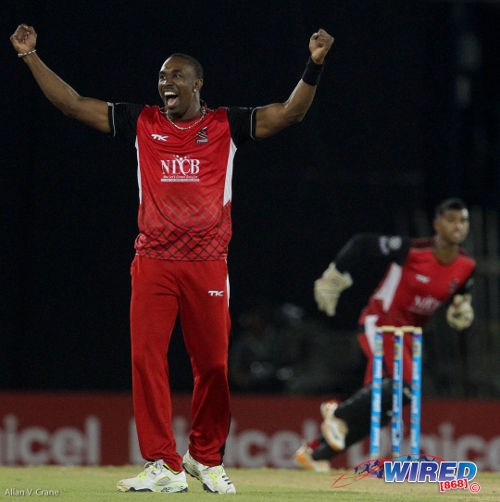 Or is it that a 30-year-old man, facing kidnapping and murder charges, prefers to take his chances in a den of cut-throats than on the east-west corridor.
Just ask Hassan Atwell: a 41-year-old former Jamaat-al-Muslimeen attendee whose name habitually popped up as a suspect in kidnapping cases, just over a decade ago. Atwell did ten years in the Port of Spain Prison with a smile—and he has the Facebook photos to prove it.
He could not last 24 hours on the outside.
According to Police Communications official Ellen Lewis, Atwell did not meet his tragic end at the hands of lawmen. But National Security Minister Carl Alfonso was not one to quibble over details.
"I am glad they got him," Alfonso told the Trinidad Express.
Who is they?
It is usually best not to stare too closely to 'justice' in Trinidad. Something like checking out Facebook photos of the girl you met at the club when you were tipsy and only had the benefit of dim lighting.
Atwell was murdered. Does Trinidad and Tobago celebrate murders now?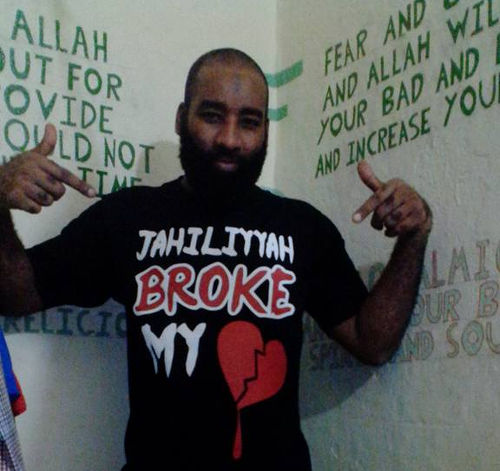 Hands down if you work at CCN. Your votes don't count anymore. With the number of bloody or lifeless bodies that made it to the Express front page or were shown on loop on TV6 in recent times, it is easy to imagine Ian Alleyne as their managing director.
The Express had an idea about who killed Atwell too.
"Reports are that Atwell was not killed by police," stated Express reporter Anna Ramdass, "but by members of the 'Rasta City' gang."
Ramdass did not attribute her information to anyone. But consider the implications.
The rivalry between the 'Rasta City' and 'Muslim City' gangs is well known. However, it kicked off long after Atwell was incarcerated, a decade ago. And there is no evidence of tension between the Carapo Mosque—which is run by Atwell's father, Hassan Ali, and is said to be one of the Jamaat's most feared branches—and Rasta City.
So why would Rasta City kill him? Was the gang compelled by a sense of civic duty to strike a blow for law and order? Or was there some other incentive to take on such a potentially incendiary assignment?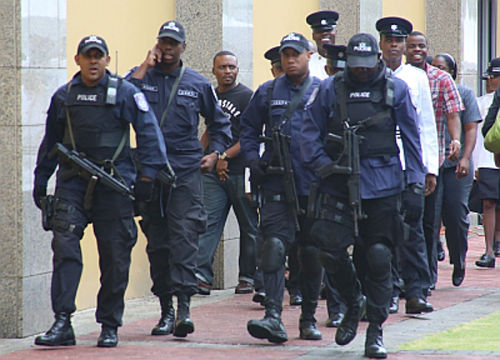 Who, apart from the police, had great motivation to get Atwell? Did the police sub-contract a hit?
Or, to take another angle, suppose it was not Rasta City?
Its rival, Muslim City, would have heard the news, as well as the Carapo Mosque.
Is there a third group that hopes to ignite a full-scale war between the country's two most feared gangs? Was Ramdass' source trying to goad a response from the Carapo Mosque, which has barely uttered a peep since Ali's sons, Rajaee and Hamid Ali, were arrested for the murder of Dana Seetahal?
Might the Express have considered the implications and at least demanded that a high ranking officer confirm the tip—and attach his or her name to it—before the newspaper casually allowed itself to be used in what might potentially be a deadly game?
Monster arguably realised that there was more in the mortar than the pestle and begged to get his old cell back.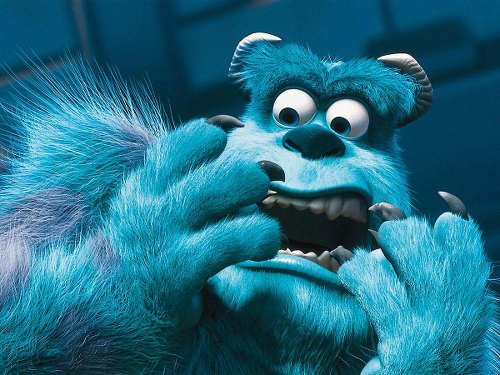 Even hardened criminals don't feel safe on Trinidad and Tobago's streets anymore. If ignorance is bliss, Trinidad and Tobago is happier than the LGBT community.