Read slowly: The police are about to launch a police investigation into the actions of the police in conducting a nationwide exercise that used police officers to frustrate motorists and essentially bring Trinidad and Tobago to a standstill.
The police top brass have asked for two weeks to find out who was behind it. And, yes, the police still hope to get a raise at the end of this.
It is like a madman holding himself hostage as he reads out ransom demands. And then stabbing himself in the leg so that everyone knows he is serious.
Like the Jamaat-Al-Muslimeen in 1990, the Police Service has exerted itself on the Trinidad and Tobago power structure and captured the attention and awe of the local public. It is akin to the pothound that chases the motorcar somehow managing to get behind the wheel.
Now what?!
The police dare not threaten a repeat of yesterday's perceived industrial action and, presumably, have two weeks to negotiate a settlement with the CPO that includes an amnesty of sorts. Or a scapegoat will have to be sacrificed.
The police have pulled the tiger's tail without first finding a hiding spot or considering the response. And the CPO must be grinning like a Cheshire cat.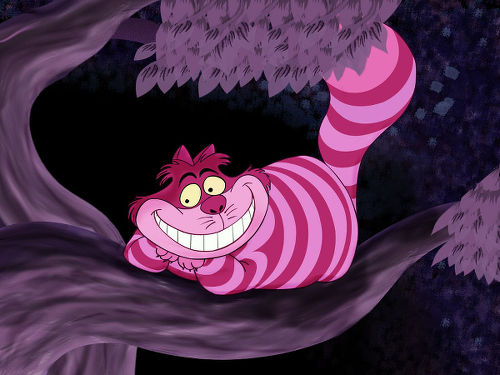 As Opposition Leader Dr Keith Rowley should testify, this is no time to be walking around pulling kyat tail.
Kyat in bag, of course, is almost a hobby in Trinidad and Tobago, where the national motto should read: Act Now, Think Later.
The three daily newspapers led the charge at windmills today.
The Trinidad Guardian claimed yesterday that National Security Minister Carl Alfonso ordered the police to immediately halt all roadblocks. Alfonso denied the suggestion and said it would obviously be outside his remit to do so.
And the Guardian's response?
The newspaper published a follow-up today in which acting acting Commissioner of Police Ann Marie Alleyne-Daly—she is acting in the absence of the acting CoP Stephen Williams—explained that Alfonso had no authority to dictate to police on that manner.
Sometimes, Guardian readers should know, the hardest word to say is: sorry.
The Trinidad Express was at its confuffling best too.
Clive Bacchus, President of the Association of Caribbean Media Workers, issued a press release yesterday that expressed concerns about the "unlawful and defamatory" social media attacks on Express investigative reporters and contributor, Asha Javeed, Denyse Renne and Sunity Maharaj, and Wired868 editor, Lasana Liburd.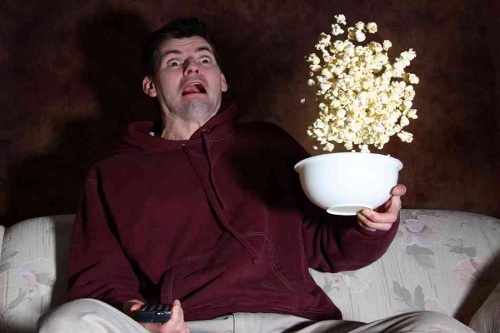 "We believe that a well-resourced, concerted attempt is being made to intimidate and to smear the characters of some journalists in the face of their investigative and analytical work," stated Bacchus. "… We have also been advised that in the run-up to elections due later this year, there has been an increase in social media attacks, some of them legally actionable, against targeted journalists.
"We encourage media professionals to exercise their legal options when deemed necessary."
The Express, in covering the story, repeated the libels without even offering the journalists—their own employees, mostly—the chance to respond and possibly slandered them worse than the vitriolic bloggers did in the first place.
It was like putting a complex rescue mission in the hands of Mr Bean.
The Trinidad Newsday was not to be left out of the fun.
On Monday, newly minted Law Association president Reginald Armour SC informed the media, via press release, that he would no longer be representing Rowley in a legal matter so as to insulate his new position from accusations of political bias.
The Newsday's headline was: "Armour drops Rowley's briefs."
Ouch. It was a worthy follow up to the paper's recent headline of a dispute between West Indies batsman Lendl Simmons and his former mistress, Therese Ho, which read: "Ho accuses Simmons of sex photo leak."
Did Newsday hire "Zandolee" as its Editor-in-Chief per chance?
But it pales in comparison to the acting acting CoP's claim that an unidentified rogue had cleverly used a loophole within the police's operations to mobilise enough roadblocks to temporarily shut down Trinidad and Tobago.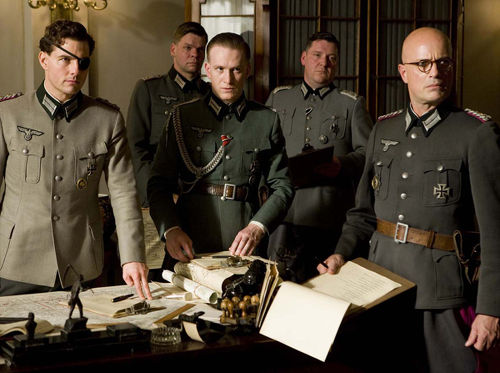 Roadblock-gate perhaps? Personally, Live Wire prefers to file this one under "Operation Valkyrie."
Tom Cruise is my second suspect.
The first suspect, naturally, is Rajaee Ali.
In unrelated news, Trinidad and Tobago limited overs cricket star Dwayne Bravo made a brief appearance on a UNC platform on Monday night after spending part of the night alongside former high profile athlete and now Sport Minister Brent Sancho.
Live Wire cannot confirm whether Bravo was disappointed to later learn it was not the IPL Draft.