Alleged drug trafficker Matthew Soo-Chan was so irate at having his picture taken on his exit from the Tunapuna Magistrate's Court yesterday that he physically lashed out at Newsday photographer Angelo Marcelle.
So much for marijuana being a harmless and jolly, recreational drug. Soo-Chan must have been on that stuff which, when taken in extreme doses, can lead to flirtatious DJs being fearful for their lives.
If Soo-Chan had given it some thought, he might have remembered that he went through the trouble of putting on a ridiculous mask—presumably, he was dressed as "Super Weed Villain"—precisely so he would not have to worry about photographs.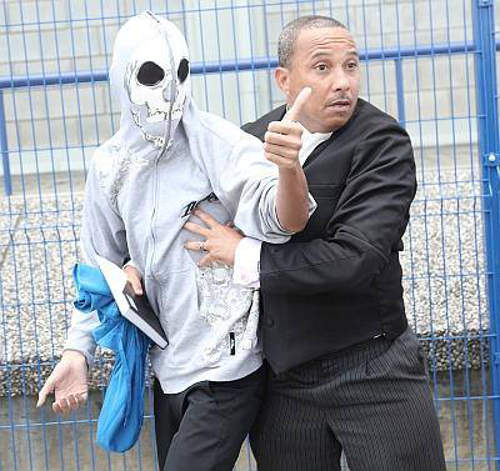 But then a failure to grasp logic and irony again seems awfully familiar to another alleged high profile drug user.
Officers, are you sure Minister Two Pull is not in that fellah's list of supposed clients?
The attacked photographer, peeved at the unflattering performance evaluation, then forgot the fundamentals of his trade and tried to get a close up by flinging his camera at the young man. Pressure gets to the best of us.
Try zoom next time, Marcelle.
Mr Live Wire cannot confirm that Reema Carmona is trying to hire Soo-Chan as a media consultant.
Soo-Chan's snap spat was not even the most bizarre news this week, of course.
Trinidad and Tobago police is still trying to catch the world's first wheelchair-bound serial killer. Which goes to show that you don't even need legs anymore to stay a step ahead of local law enforcement officers.
Gary Griffith? Stephen Williams? Anything to add…?
If ever there was a case that deserved the special attention of Police Constable Ronaldo Rajkoomar and WPC Tamika Phillip, whose work with the differently-abled in San Fernando was a viral hit, slap and a shove recently, then surely this is it.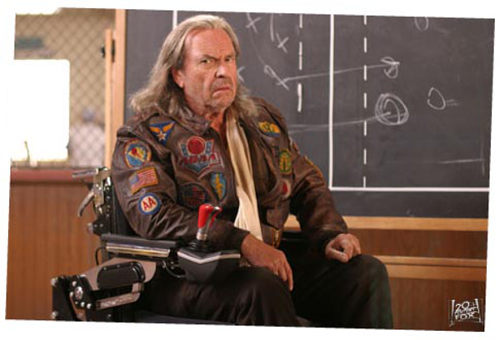 But, as the old people say, "you know who in a wheelchair that deserves to be pushed into traffic they does leave alone?!"
Or something like that. We paraphrased.
And another thing, if the police are being outmanoeuvred for over a year by a man who cannot walk, then how is it that Rajaee Ali gets arrested so much? Someone has an undeclared fetish for handcuffs maybe?
Another intriguing bit of news passed largely under the radar, though.
Aaron Small was waiting in vain for a taxi from San Fernando last Saturday when he saw a parked PTSC bus with the engine running and decided to drive that to Port of Spain instead.
Mr Live Wire had the same reaction as everyone else at that information.
"How come I never thought of that?!"
The 23-year-old man got as far as the Mon Repos roundabout before he was arrested by San Fernando Police and subsequently sent to the St Ann's Psychiatric Hospital for evaluation by Senior Magistrate Nannette Forde-John.
So is he crazy for thinking public transportation means just that? Did he not have his bus pass?
Of course nobody handed out mad papers two years ago when Jack Warner gave Junior Sammy $6.5 million in taxpayer's money to tow a fire truck that doesn't work. Nope, Sammy got to keep that money and Warner got Chaguanas West as a going away present. That made perfect sense, right?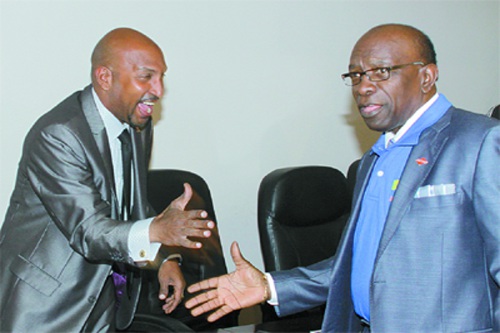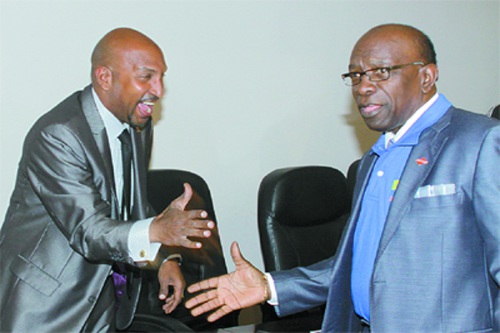 Steups. Let me go and watch some CNN yes.