The Life Sport fete is over. After a series of investigative pieces in the Trinidad Express and an equally damning report from the Central Audit Committee, Prime Minister Kamla Persad-Bissessar stopped the music and allowed the frolickers to come blinking into the light and call a taxi.
Everyone except Adolphus "The Life of the Party" Daniell; but then you would party hard too if you had pocketed $34 million.
Daniell, a lifelong educator, has a dilemma. He collected $34 million of taxpayers' money from a corrupt arm of a sleezy Ministry as payment for a job that he never even started; and the paperwork is now on its way to the DPP to possibly initiate criminal proceedings.
But then, on the other hand, Daniell has grown attached to the idea of having $34 million in his bank account.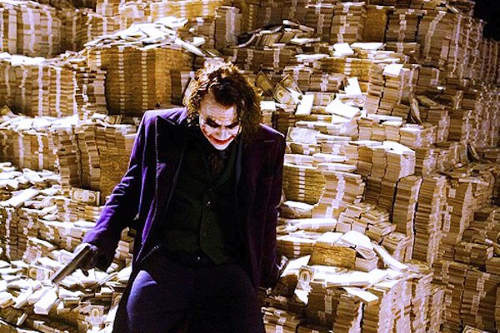 "It wasn't that a contract was forged in the middle of the night," Daniell told the Sunday Express.
Newsflash: Daylight rape carries the same penalties as midnight rape; and the public purse was molested pretty badly in this instance. We don't care when you got your dodgy loot, Danny boy; we want it back.
Daniell insisted that SporTT officials "considered all the angles of the legal advice" before entering into the arrangement with his EBeam Interact Ltd company.
But that scrutiny might have been tempered by the fact that Daniell was an aide of Sport Minister Anil Roberts.
"Mr Daniell was brought by Minister Roberts and officers of the Ministry of Sport to meet with the Ministry of Finance to demonstrate how the programme would work," Finance Minister Larry Howai told Express reporter Asha Javeed. "After the demonstration, nothing further was heard about this initiative as far as I am aware."
Howai suggested too that the Sport Company (SporTT) was used as a means of getting the money to Daniell with Cabinet oversight.
"This particular contract was approved by the Sport Company (SporTT), not by the ministry," said Howai. "State enterprises can and do enter into contracts without Cabinet's approval. As far as I can recall, Cabinet would not have been aware of this contract at the time that it was approved.
"The Ministry of Sport proceeded with it through the Sport Company rather than through the Ministry of Sport itself."
No doubt, Roberts, the man who can't make himself out in a home video, forget all about that deal as he "back backed" through Parliament like the Mighty Sparrow last Friday.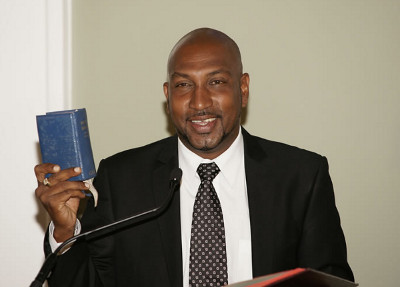 And Mr Live Wire is willing to bet that if Daniell got $34 million for every time a company paid him in full for a job that he had not even begun despite being a year past the start date; he would probably have $34 million.
Daniell told the Express that he was the victim of this story; despite the $34 million in his bank account and the fact that Life Sport director Ruth Marchan is in hiding minus her murdered ex-bodyguard since exposing his remarkable profit.
He was, he explained, being set up to look guilty just because he happened to be leaving the scene of one of the biggest local financial scandals of this century with a $34 million parting gift.
"Anyone with a modicum of common sense would know that the crook always points in the other direction," said Daniell, while pointing in the other direction.
Daniell listed several other reasons why he should keep the taxpayers' $34 million, which was improperly handed to him for a job that he did not do.
"I was the individual who saved the Life Sport programme from being closed down in 2013," he said.
Okay; that did not help much.
"The thing about it is, it is a non-issue because the only way under a contract anything is recoverable is if the other party is in default," he said. "There was never a single letter of complaint that I was in default of this contract. Not even a phone call."
So, the people now under investigation for corruption were too busy stuffing their own pockets to bother you while you kept your mouth shut and headed for the exit. And you think you should keep the money just because you were able to hold on to it for this long?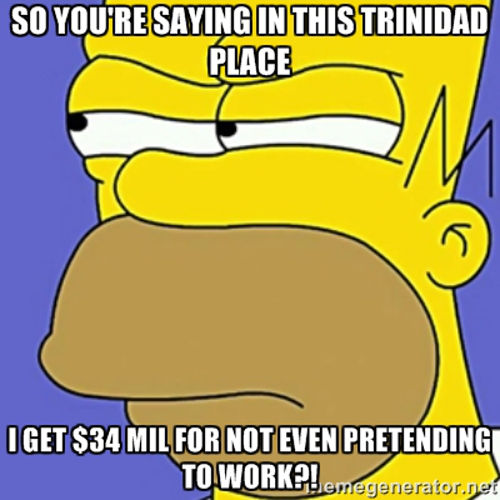 Since when did "finders keepers, losers weepers" become a plausible legal defence? Is this like musical chairs except the last person with several suitcases of taxpayers' money gets to keep it?
It might be "a non-issue" to you Adolph; but we, the taxpayers, still want our money back.
Daniell had a final card to play. He would be happy to consider his loot as "hush money."
"Anytime I come out, it's timing," he said. "If I wait until two months before the election, it's timing. I have a lot of time. It will shake this place like an earthquake, okay?"
Move over "Tsunami Jack"; now, we have "Earthquake Adolph" who is suggesting that he was not fully forthright with the Central Audit Committee and is happy to blackmail the Government to keep money he had no right to have in the first place.
So while the so-called uneducated "little black boys" who actually took part in the programme conceded their monthly stipends of $1,500, Daniell thinks he should keep $34 million for doing nothing because he believes he is smarter and more cunning than everybody else.
Is that the life lesson he imparted to students at the Daniell's Educational Institute?
Every parent has been here; when, no matter how you reason and plead, that little popo just won't let go of someone else's goodies
Trinidad and Tobago is undergoing a cultural shift as we try to move beyond corporal punishment as a corrective tool. But even a keen dieter allows himself a snack from time to time.
And Adolphus Daniell is as good an excuse as you will ever find to give the rod a last hooray.
Come tell Mr Live Wire again why you should keep that dirty money, Adolph. I know a Laventille mother with a shovel, a short temper and a brilliant counter-proposal.
Editor's Note: The initial report was edited with an excerpt from the Trinidad Express interview with Finance Minister Larry Howai on Adolphus Daniell.