Okay, who forgot to flush on 7 September 2015?
There were collective gasps across Trinidad and Tobago yesterday evening as former Sport Minister Anil Roberts returned to a political platform and was promptly anointed as a Senator-in-waiting by Opposition Leader Kamla Persad-Bissessar.
Not so much a returning prodigal son as that hardy cockroach you were sure you crushed last night, only to see him swaggering and thrash-talking the next morning: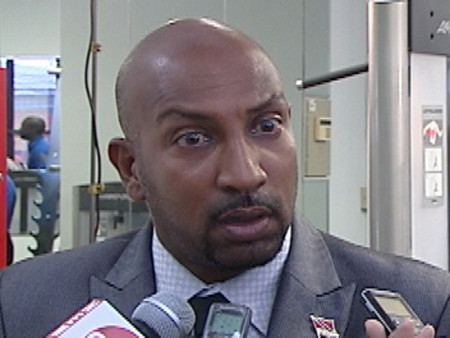 "I'm the man up in this piece… I run shit around here. You just live here. Yeah, that's right, you better walk away… King Kong ain't got shit on me!"
Seriously Tanty Kams, are you so happy as Opposition Leader that you want to ensure you never become Prime Minister again? Or are you just a hoarder?
Do you owe Two Pull one for keeping your house stocked with "green leaf-like substances?" Has the "United National Congress", without the courtesy of a public announcement, changed its name to the "United Basket of Deplorables?"
All Mr Live Wire is saying is that if the choice was a weekend at Remand Yard or a retreat with the likes of Wayne Sturge, Gerald Ramdeen, Roodal Moonilal and Two Pull… Tell Rajaee Ali to save me a seat for breakfast oui!
Anil's surprise return coincided with High Court Judge Justice Mira Dean-Armorer's ruling, earlier yesterday, that the LifeSport audit was procedurally flawed and invalid since former Ministry of Sport PS Ashwin Creed and other claimants did not get a chance to participate, which—although it did not mean the widespread fraud and funnelling of millions into the underworld was a figment of our imagination—was a violation of natural justice.
Or, as Anil summed it up: "Two thousand, three hundred little black boys were shut out of the LifeSport because the PNM lie."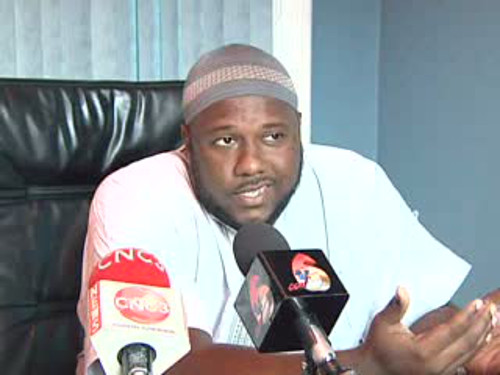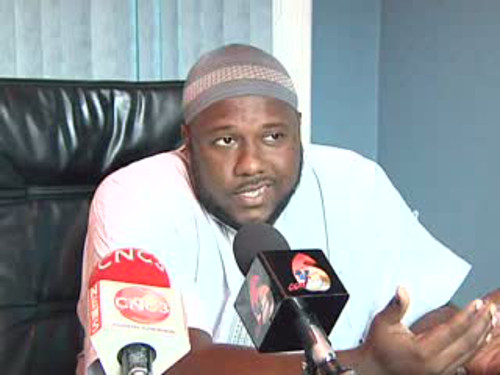 Ahh, the People's Partnership government screwed up—inadvertently or otherwise—an investigation into a People's Partnership program run by a People's Partnership minister; and it is the PNM's fault. Makes sense, if you don't think about it.
But then you wouldn't expect watertight logic from a man who cannot make himself out in a video, despite having a head the size of a basketball.
Incidentally, Anil's wife was not spotted at his side. Mr Live Wire was unreliably informed that DJ Lurbz declined comment on her whereabouts. And Rajaee Ali declined comment on Lurbz's whereabouts and his own relationship with BFF, Anil.
Family values have been a recurring theme in recent weeks.
Attorney general Faris Al-Rawi apparently cannot recognise his own children in a photograph, which might have sparked an interesting chat on the dinner table that night.
"No children, you see a wise man once said that politics has a morality of its own. I'm still your father and I love you both very much. Just not when it can cause me trouble on the job…
"Ahhm, darlings, can you stop pointing those automatic assault weapons at me please? Daddy's really sorry."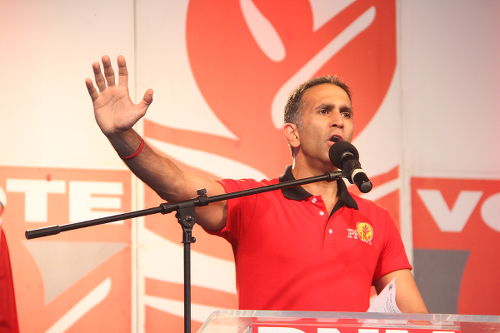 Yes, while most Trinidad and Tobago teenagers are learning how to clean the yard, make a decent potato salad and turn down marriage proposals from religion-backed perverts, the mini-Al-Rawis were learning how to fight would-be assassins.
Defence Force public relations officer, Major Al Alexander, explained how weapons ended up in the hands of two children—in contravention of the Children's Act of 2012, which states "A person who gives, sells, lends or rents a firearm or ammunition to a child commits an offence and is liable on summary conviction to a fine of fifty thousand dollars and to imprisonment for ten years."
"In our perspective, these are weapons that in emergencies would have to be used," Alexander told the Trinidad Guardian. "We don't want children being shell shocked and freezing when they need to move. It was really to remove the fear and apprehension. We allowed them to hold [the weapons]."
In other words, if armed killers were able to wipe out Al-Rawi's security team of trained soldiers, well then a teenaged boy and girl would just have to get the job done. Obviously.
Mr Live Wire sent Alexander's suggestion to Hollywood, as a follow-up to the over-the-top action thriller "London Has Fallen." The film industry promised to respond after they were done laughing.
There was nothing to laugh about in central Trinidad though, as the court executed on the property of pseudo-crime fighter Ian Alleyne, after he failed to pay a TT$748,000 debt to businessman Shaun Sammy for defamation.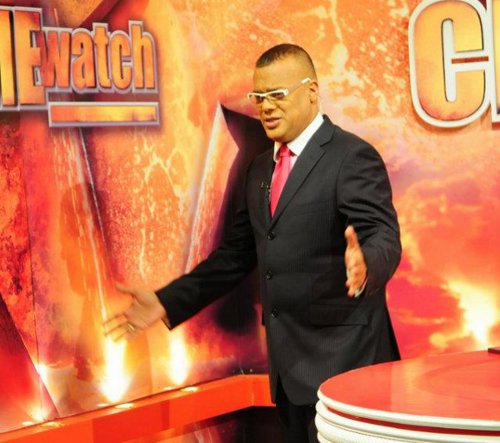 A tearful Alleyne taped the aftermath of Hurricane Sammy.
"My suits are on the ground. All my son's stuff [is gone], they took his television, his games. His snacks and cereal on the ground. They surround the house like I was a big time bandit."
As Alleyne said, he is not a criminal. He is just a nice guy who defamed the reputation of a Trinidad and Tobago citizen to tens of thousands of his peers and then treated a court order as if it was spam.
"If we have to raise the $748,000, we will raise it," said Alleyne. "There are people who will support me, people will give."
For chutzpah, Alleyne insisting that people will pay his private debt for his own incompetence surely ranks right up there with Donald Trump's assertion that he didn't pay taxes for a decade because he was "smart."
Haiti, I'm sorry but we are going to have suspend fundraising for you. Ian needs a hand getting his son a new big screen television.
Speaking of being tone-deaf, renowned mas man, Brian MacFarlane, set tongues wagging when he unveiled his 2017 band entitled "Cazabon: The Art of Living" at the Queen's Royal College school.
It depicted that colonial era when blacks, who were just released from the chains of slavery, were ostracised from western society, had no voting rights and often had little education, lived in ghettoes and could be killed for not getting out the way of a white person quickly enough. Or, as MacFarlane might describe it, the "good old days."
"The reason I ended up going with that name is that I set the whole feeling and design of the band in that era late 1800s, early1900s," said MacFarlane, at his band launch. "In the time of Cazabon, it was really the most beautiful time."
And beauty is certainly in the eye of the beholder.
Images from the band—which included a well dressed caucasian woman accompanied by a bareback black man in three-quarter pants and suspenders under the heading "La Belle Dame and Garçon de la Maison" or the beautiful woman and boy of the house—sparked fierce debate.
Critics called it a glorification of a racist age. Apologists said it was just a lesson in history—presumably, if historical accuracy and not social sensitivity is all that matters, they would have no problem with a presentation depicting a middle aged Indian woman held captive by young African men entitled "Naipaul-Coolman and her minders."
Mr Live Wire cannot confirm that Trump said: "That MacFarlane fellah is making Trinidad and Tobago great again."
And Dwight Yorke said: "How do I sign up?!"