Prime Minister Kamla Persad-Bissessar finally gave citizens what they were waiting for in her Parliamentary address yesterday. There will be a twenty percent discount on rice, flour and oil until August 1—a period which includes Eid, Emancipation Day and the Coup anniversary.
Eat a food, Yasin Abu Bakr. Don't say Tantie Kamla never gave you anything.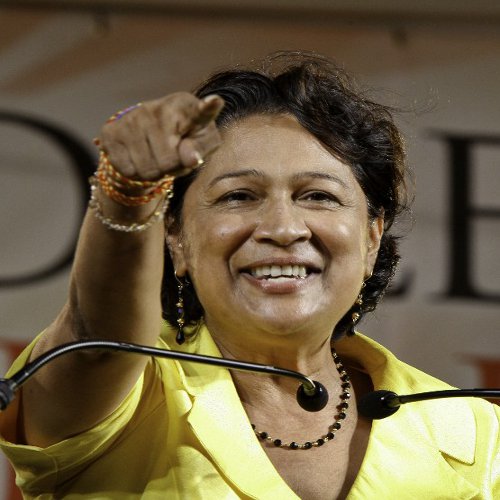 Wired868 Health Warning: Try not to get shot dead before then by any of the millions of bullets in criminal hands, which were probably paid for by Sport Minister Anil Roberts' Life Sport programme.
Wait, did Mr Live Wire forget to give you that story?
Well, as it turns out, Roberts' ministry released hundreds of millions of taxpayers' money into Trinidad and Tobago's criminal underworld over the last two years. Oops. In a totally unrelated chain of events, crime remains sky high.
(Please note that crime, unless otherwise stated, refers to violent crime and murders. In Trinidad and Tobago, white collar crime is referred to as "business").
If McDonald's discovered five of its chickens were on a fryer at KFC, you can bet your tail that heads would be rolling before anyone had chance to put ketchup on their Snack Pack.
But Roberts, the minister who made video evidence and surveillance equipment redundant, made it clear that he intends to ride out the storm on the grounds that no photos have yet emerged with terrorists committing human right atrocities while waving Life Sport cheques.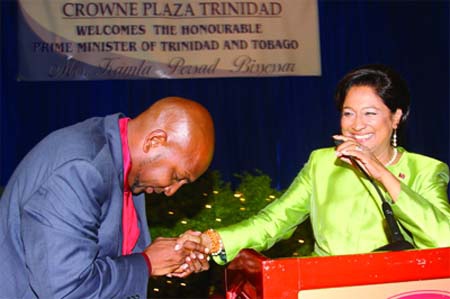 Mr Live Wire understands that, in the parallel universe that Roberts resides in, failing to account for hundreds of millions of taxpayers' money is not grounds for dismissal unless three prominent Al Qaeda members publicly acknowledge that the money was used in their war on infidels.
Those three Al Qaeda members, we are unreliably informed, must be verified as authentic by Osama Bin Laden who should be holding up a copy of a daily newspaper at the time with the date "29 February 2015" clearly visible.
Persad-Bissessar said the contents of the Central Audit Committee's report into Life Sport would be forwarded to the DPP and Integrity Commission, which do not have their own investigators, and the Police Service that, based on its record, could not find sand at the beach.
She made no pronouncement on Roberts' job security. Presumably, Minister Two Pull was not only absent from his own "Girls gone wild" home video; but missed his own term in office.
Which begs the question: Is the Sport Minister a figment of our imagination?
The obvious answer to that is: We wish!
Roberts followed the Prime Minister's lead by suggesting that the criminal activity was done by his employees and the buck stops with them, which must be a high-fangled new business credo that is not supported by the Sport Ministry's own organisational chart.
It is arguably the equivalent of a motorist pleading innocent to a fatal accident because he closed his eyes just before impact.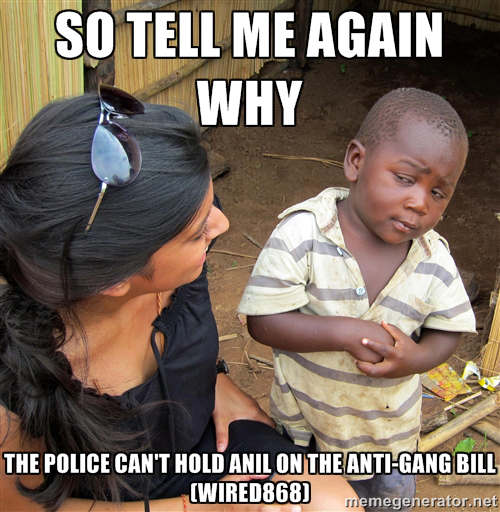 Chaguanas West MP Jack Warner, the formerly disgraced FIFA vice-president, chided Roberts on his refusal to resign as would be expected conduct anywhere else in the world; and this from arguably the only sport administrator in the country pursued by more auditors than the Sport Minister.
Warner, for once, could not be denied the moral high ground though. At least the fire truck that cost $6.8 million to be towed from Maracas did not bounce down anybody.
Who knows what the final body count attributable to Life Sport would be?
Meanwhile, Minister Two Pull puffs along in that alternate universe he resides in on taxpayers' expense.
There are cows with less belly than the Sport Minister.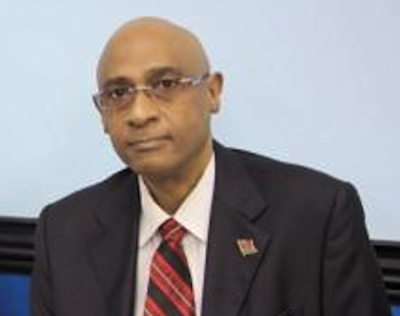 To whom it may concern: Mr Live Wire plans to use the Government's discounted staples to take some piping hot dumplings as a peace offering to Dennis McComie, the Prime Minister's director of information and communication, at the next post-Cabinet briefing.
Of course if McComie says anything silly about his free treat, we reserve the right to administer his serving as a suppository.