Got World Cup fever?
Let Wired868 take care of those symptoms over the coming months as football fans get ready for the greatest single event sporting competition on the planet: the FIFA World Cup.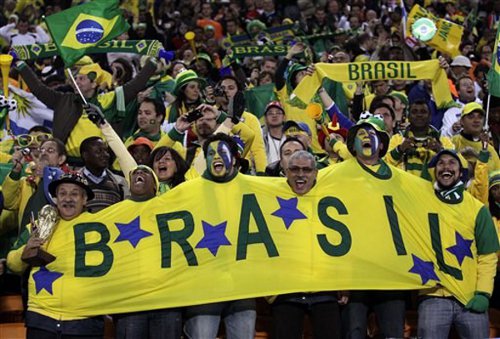 Every week, our World Cup Watch will feature the best articles from across the worldwide web on the 32 teams and players, keep you updated with most relevant news about the tournament and allow you to share in the World Cup nostalgia of our own football stars and supporters.
So, let's kick off with compulsory reading for football fans:
Diego Costa could be the vital piece in Spain's jigsaw to help them retain the World Cup

By Guillem Balagué, The Telegraph
Spain isn't exactly short of 'costas', but the one to be unveiled in Brazil this summer could be the vital piece in the jigsaw that might just help it retain the World Cup.
Diego Costa, the prickly, aggressive Brazilian-born striker who plays every match with the attitude of a man who's just had his car clamped has, since July, obtained dual nationality, sworn allegiance to the constitution and announced his intention to play for Spain.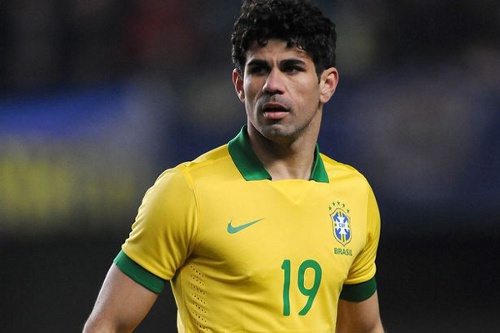 The football diaspora from South America to Europe has always shown us that you can get the boy out of the country. Costa is the latest of a select few to disprove the maxim that you can't get the country out of the boy, although there are precedents, not least Marcos Senna who played for Spain in the 2008 European Championship.
It has been a messy 'custody' battle and needless to say Brazil is not impressed.
"He is turning his back on a dream of millions, to represent our national team, the five times champions in a World Cup in Brazil," says the bitter Brazilian coach, Felipe Scolari cleverly casting Spain as the villains of the piece in Brazil, before so much as a ball has been kicked.
But in truth, when Scolari decided not to include him in his squad for last year's Confederations Cup, he made Costa's decision for him. He had called him up for friendlies against Italy in Geneva and Russia in London but friendlies do not represent an irreversible commitment to the flag.
Needless to say Costa sees thing differently.
Click here to read more about Diego Costa's Spanish fancy.
And here are some other great reads: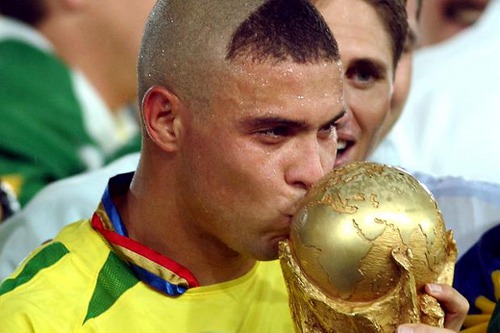 So does Brazil have a decent "number nine" that is not wearing the Spanish shirt? Are the days of iconic strikers like Careca, Romario and Ronaldo over?
Click here to read more.
Meanwhile, Argentina has strikers to burn. Carlos Tevez will not be at the 2014 World Cup and Tim Vickery thinks his absence will pave the way for Sergio Aguero and Lionel Messi to create a heavenly partnership.
Click here to read more.
Has anyone woken Cristiano Ronaldo yet? The FIFA Player of the Year caught some beauty sleep during the 2014 World Cup draw and woke up to find out Portugal must face Germany. Yikes.
Click here for his thoughts on the upcoming tournament.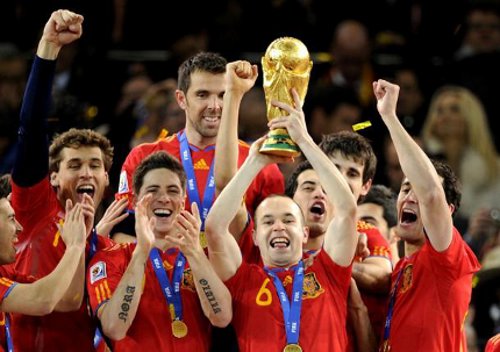 Speaking of cocky buggers, who wouldn't be confident when you can put Brazil's best striker at the tip of your World Cup winning team? Spain coach Vicente Del Bosque is concerned that a lack of humility might scuttle his team's chances of retaining the defending its crown.
We humbly ask you to click here.
Del Bosque thinks he has problems? The Nigeria Football Federation (NFF) has promised that its head coach Stephen Keshi will get to select his own World Cup team. Gee, thanks.
Click here for more on the generous NFF.
World Cup Quote of the Day
Daily Mail writer and top England sport journalist, Martin Samuel, explains the lore of the World Cup on the eve of the 2010 competition:
If we now watch these players every week, what is so different about a World Cup?
Context. It is what distinguishes seeing a lion in a zoo from seeing lions on safari. When we watch these players, these magicians, from Africa or South America, we watch talents diluted by the constraints of the European game.
Not that Barcelona or Chelsea are unadventurous, just that when a player such as Samuel Eto'o talks of living in Europe but sleeping in Africa, he is speaking of a deeper bond than is forged by a professional contract.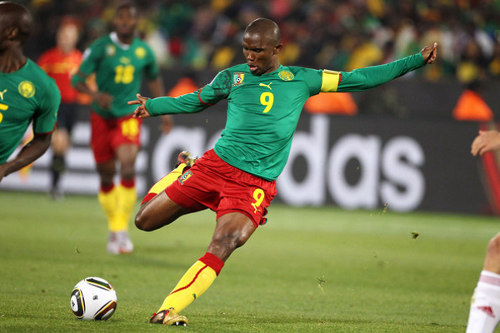 Eto'o was a selfless performer for Jose Mourinho with Inter Milan this season, but a World Cup places him in context: an African footballer in an African team. Witness the difference in Robinho and Elano for Brazil and Manchester City.
This is what gives the World Cup its relevance and this is what will maintain its importance, however grand and grasping European club football becomes.
La Liga may buy the player but it can never buy the soul; and when the World Cup begins today we will see football in its purest form; Africans with Africans, eventually Brazilians with Brazilians, just as it was in the beginning…