If Paul Pogba had had the temerity to be the first to do what Cristiano Ronaldo did during his media conference, would the UEFA response have been as muted?
The question lurked darkly in my mind as I watched the TV news reporting the UEFA warning to the players to cease and desist. I did not dwell. 
But the question reminded me of Sparrow's masterpiece and the Kerry Packer's epic 1970s challenge to the powers-that-were. 
He who thinks Sparrow thinks women. So women—not West Indians—are on my mind today. And they are there because what has happened to them both is, in my view, simply NOT cricket.
First, Naomi Osaka, whose 2018 US Open victory stopped Serena Williams one short of the 24 titles needed for a legitimate share of the coveted numerical GOAT title.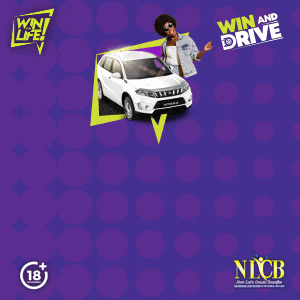 Before this year's Roland Garros, the Haitian-Japanese world number two announced her intention not to honour her contractual obligation to attend post-match media conferences. She revealed that over the years the experience had been almost traumatic for her and she felt that, to safeguard her mental health, she should not subject herself to the ordeal again.
Contractual obligations notwithstanding, it seemed to me to be a perfectly reasonable position. Despite providing the media with many wonderful reportable moments, Osaka is manifestly not at all at ease before a microphone.
Remember how, having upset—in more senses than one—hometown favourite Serena, she became a sobbing mess and had to be publicly consoled by the vanquished champion?
Remember how a year later, having punctured Coco Gauff's balloon with a straight sets whipping, she insisted that the distraught teenager remain to share the interview with her? 
'Introverted', she says she is. Shy even. But not one to shy away from taking a stand.
At last year's Western & Southern Open, the four-time Grand Slam winner refused to play her match on schedule, focusing world attention on the issue of police violence against Black people in America. Subsequently, she publicly donned face masks with the names of Black victims of police shooting emblazoned across them.
But in Paris this year, after her first round defeat of Patricia Maria Tig, as previously advised, she did not turn up for the interview.
In response, as previously advised, the French Open organisers slapped a UD$15,000 fine on her. And threatened to continue imposing heavy fines on her if she did not relent. 
In a joint statement, the organisers of the Grand Slam tournaments advised 'that should she continue to ignore her media obligations during the tournament, she would be exposing herself to possible further Code of Conduct infringement consequences'.
Four Goliaths united against not David but Naomi? A fair fight for sure! If God is on your side, they say…
The Williams sisters promptly spoke up in the player's defence. Had Roger Federer, Rafael Nadal and Novak Djokovic all added their voices, perhaps the walls of GrandSlamdom would not have come tumbling down. 
But we'll never know, will we? Seems Number One is all that matters.
Anyway, instead of relenting, Osaka withdrew. And subsequently confirmed her withdrawal from Wimbledon. So far, she hasn't said when she will resume playing. 
Not that it makes any difference to anyone else but I, for one, won't be watching until…
My active interest in gymnastics is fuelled by my teenage granddaughter's. So we shared Nancy Armour's excellent USA Today piece, which discusses American gymnast Simone Biles.
Not just unbeaten but seemingly unbeatable, Biles has won every tournament she has entered since 2013. And by wide margins. So the only way, Armour says, she 'will not claim a slew of medals in Tokyo is if she does not turn up'.
Either at the Olympics Games or in the World Cup preceding it, Armour reveals, Biles is planning to attempt a Yurchenko double pike vault in competition. If she nails it, the move will carry her name.
As dominant in her sport as Usain Bolt was in his, Biles enjoys one major advantage: whereas there was little room for the Jamaican sprinter to innovate—unless one counts beating one's chest before crossing the 100m finish line—that is emphatically not the case in gymnastics.
In fact, precisely because the Federation of International Gymnastics (FIG) wished to encourage innovation and experimentation, they abolished the age-old 10.00 system of scoring in favour of a new open-ended system.
But in 2019, when Biles successfully executed a double-twisting double somersault dismount off balance beam in competition, the FIG baulked. By their own admission, the women's technical committee (WTC) deliberately gave the manoeuvre a lower level of difficulty rating than it warranted. 
It was, they said, their way of saying to less skilled but equally ambitious competitors 'Don't you dare'—convinced they needed to discourage them from attempting moves which might see them harming themselves. 
Although Biles' daunting beam dismount broke new ground (men do not compete on beam), nobody could challenge the FIG's diktat.
So what if Biles was more than morally wounded in the process? We have to stand in her way to protect the others.
It won't last, though, Armour predicts. Soon, the uniquely talented gymnast will attempt to go where no woman has gone before in competition.
Men have, though. A few. None has ever denied that the way of the Yurchenko double pike vault is exceedingly difficult. Typically, it involves a single flip. 
Biles' vault, explains The Washington Post, requires a 'round-off onto the springboard, a back handspring onto the vault and then a double flip in a piked position'. 
'Insane!' tweeted one of her teammates who posted a video of her completing the vault. 
Natalia Yurchenko, the gold medal-winning gymnast who pioneered the move four decades ago, has a different view.
"There's a girl who was born to break every record," she told WAPO. "And we are all so lucky to live in a time when she's here and performing those upgraded skills for us."
The WTC Sampson may have met their Delilah.
Wired868 has provided readers with solid, independent journalism since 2012.  If you appreciate our work, please contribute to our efforts. 
Support Independent Journalism