Hopefully, the Brazilian football federation will locate the black box one day.
Never in the history of the World Cup has a host team faced the embarrassment suffered by Brazil, the five-time champions, over the past five days. This was more tiki-torture than tiki-taka.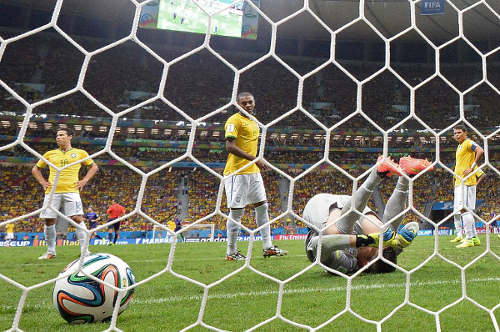 It is one thing to have a number nine, Fred, who is so anonymous that automatic doors probably wouldn't open for him. But when it becomes easier to picture your team's most expensive player, David Luiz, with a red nose and oversized shoes than a football boots; you know that you have missed a turn somewhere.
Brazil coach Luis "Big Phil" Scolari said his team would play for pride today. Yet, within the opening two minutes, the "Samba Boys" were already behind after conceding one of the quickest goals of the tournament to a Netherlands team who argued beforehand that the third-place game was a waste of time and should be abolished.
The final score read: Netherlands 3, Brazil 0.
One suspects you could scoop up any 11 players from the Copacapana beach and expect to give Scolari's team a run at the moment.
The Netherlands team was a different class from the hosts and the result never looked in doubt.
Robin Van Persie got the opener from the penalty spot inside three minutes although it was the second, gift wrapped by Luiz for Netherlands utility player Daley Blind, that really showed how shambolic Brazil has become.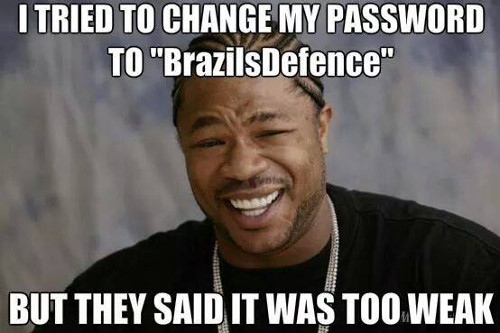 And 23-year-old midfielder Georginio Wijnaldum capped a fine display with the third item in the closing seconds.
In between, Brazil huffed and puffed to minimal effect while playing a game of "Hit the Dutchman" in which winger Arjen Robben seemed to resemble a walking piñata. Unsurprisingly, they barely scratched him as the Netherlands strolled to third place.
Today's World Cup action
Third place play off
Netherlands 3 (Robin Van Persie 3 pen, Daley Blind 16, Georginio Wijnaldum 91), Brazil 0
Star of the Day
Netherlands winger Arjen Robben seems to spend more time on his back than the after-hour ladies of Woodbrook. But what a dashing, entertaining player he can be when he is in an upright position.
Villain of the Day
Former England defender Gary Neville said, two years ago, that David Luiz plays as if he was controlled by a 10-year-old on PlayStation. Well, that 10-year-old is clearly not getting any better behind the controllers.
But it is Brazil coach Luis Scolari who gets our pick; mainly for his remarkable chutzpah in attempting to keep his job despite overseeing his nation's most humiliating World Cup campaign. Ever.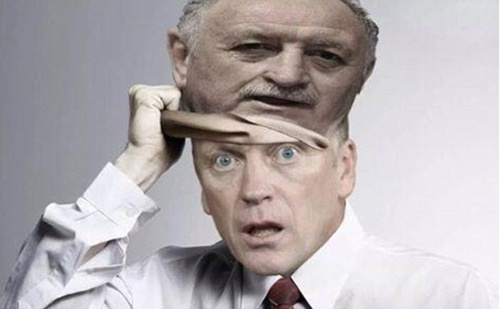 In October, Brazilians head to the polls and president Dilma Rousseff, a popular leader before her country started preparing for the World Cup, faces the possibility of losing her job.
Rousseff staked her political capital on the World Cup, on which she spent US$14 billion of taxpayers' money. And Scolari choose to repay her by starting Fred for the active part of the competition and giving Luiz the captain's armband against Germany?
Mr Live Wire thinks Rousseff should give her military police Scolari's home address before October.