"[…] Brazil's substitutions were difficult to understand. Against Croatia's compact block, surely the penetration of Gabriel Martinelli could have been an option. I also struggled with the question as to the role of Pedro.
"[…] Argentina can be best described as pragmatic. In reality, they are a team based on a player who can both create and score goals. Everyone else's primary duty is to recover the ball and find Lionel Messi…"
In the following guest column, former Trinidad and Tobago and HFX Wanderers head coach Stephen Hart reviews the Qatar 2022 World Cup quarterfinal rounds and suggests what fans can look out for in the semis: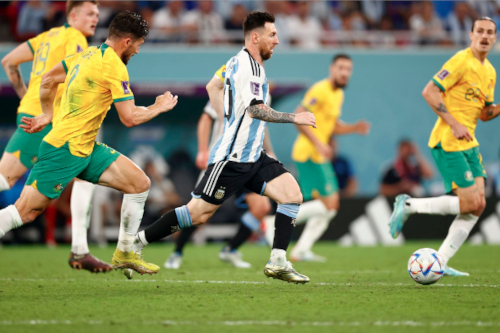 Well certainly the Qatar 2022 World Cup continues to be, if not unpredictable, certainly one of drama and excitement.
The purist like myself, watching the games as a fan with a raised eyebrow, questions the quality of football being played though.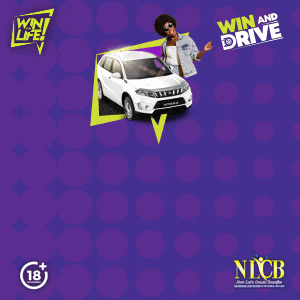 Some may argue that defending—in particular collective defending—is in itself an admirable quality while others may say all that matters is the result. But I have never subscribed to this view of the game.
If that is the case, why watch? Simply check the morning's paper for the result.
I think that thought process is exactly why we are witnessing a "cookie cutter" sameness of players, with a lack of creative players and the death of dribblers—and let's not even discuss flair.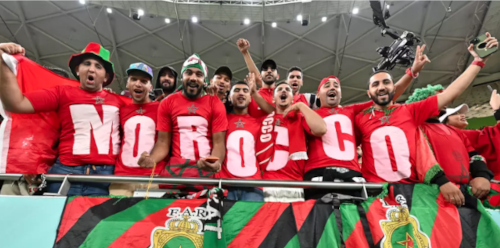 In my humble opinion, football is part of the entertainment business, with an artistic side, from the individuals on the stage, and a collective aesthetic.
That being said, whichever way you sway, we have seen some dramatic games.
Please allow me to state that my opinions on the quarterfinals, like most who watched, are based on the fact that the game has already been played.
Croatia vs Brazil:
As a long supporter of Brazilian football and having watched Croatia at the 2020 Euros and 2018 World Cup, I suspected how this game was going to be played—with Brazil having the attacking edge while Croatia, not really having the penetration necessary to take the game to Brazil, responded with disciplined, collective defending and dared Brazil to break them down.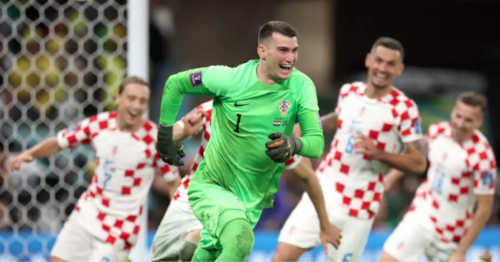 How the majestic, evergreen Luka Modric must wish he had a front-runner who could benefit from his creativity!
Basically, the result of the game boiled down to Croatia's collective defending of Croatia, secured by excellent goalkeeping by Dominik Livakovic, and poor penalties by Brazil.
Croatia managed a whopping one shot on target in the entire game, which included extra time. That being said, Brazil's substitutions were difficult to understand.
Against Croatia's compact block, surely the penetration of Gabriel Martinelli could have been an option. I also struggled with the question as to the role of Pedro.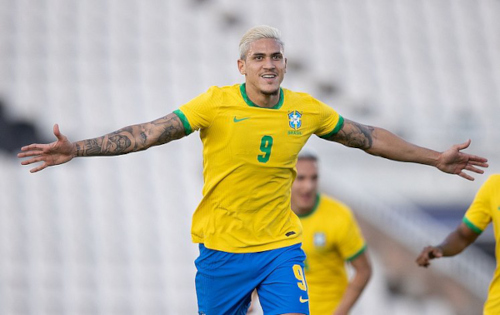 Pedro could not hold up the ball, lacked the ability to run behind and does not possess the quality to turn and penetrate with dribbling ability. He did, however, score his penalty.
A lot has been said about the selection of players to shoot a penalty and I won't get into that. My question is, where was the leadership of the senior players?
Surely once the kickers were decided upon, one of the senior players should have taken the ball and said, "I am kicking first".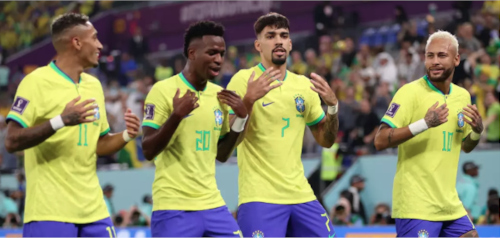 Netherlands vs Argentina:
I said from the group stage that, this version of the Netherlands betrays everything they have stood for in football. The result from them was 30 fouls and three shots for the entire game—though it must be said their second goal was a beauty, quite imaginative.
Argentina can be best described as pragmatic. In reality, they are a team based on a player who can both create and score goals. Everyone else's primary duty is to recover the ball and find Lionel Messi, 35 metres away from the opposition goal. This is especially true with Angel Di Maria out of the line up.
The opening goal against the Netherlands was a pass only Messi could not only see but deliver—beating seven players with a through ball, and finding Nahuel Molina who stayed on the run.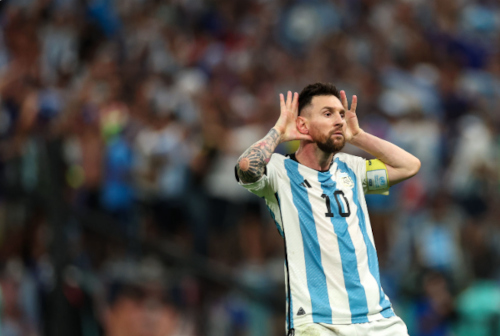 Croatia will take note of Argentina's disorganized defending, though, and their tendency to panic on crosses delivered into the penalty area.
In the end, we were back to penalties, with goalkeeper Emiliano Martinez emerging as the hero of the day.
Portugal vs Morocco:
Morocco are the darlings of the World Cup and certainly the darlings of Africa. They have showed from the group stage that they have the individual quality, collective defending and discipline to not only frustrate the opposition, but play off the counter.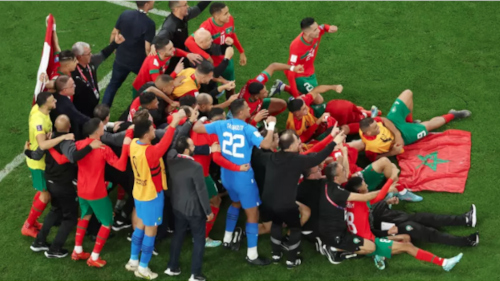 Sofyan Amrabat and Sofiane Boufal showed the capacity to cover every blade of grass, whether to support their attack or cover and break up the opposition's attack.
Portugal, for all their experience, looked flustered and did not approach the final 20 minutes with their usual approach play. Perhaps they were weary of the counter-attacking threat that Morocco possesses.
What was not pleasing was the amount of flopping and simulation, with Pepe, in particular, trying to deceive the referee on every attacking corner. This is one aspect of the game that I detest and certainly needs to be stamped out.
In the end, I must admit I was happy for Morocco.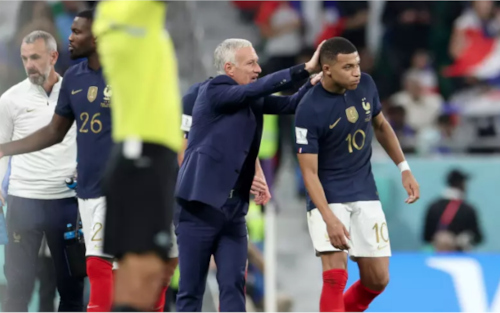 England v France:
A much-hyped meeting of two teams with attacking power and individuals that could change a game. France began nervously, especially when defending, and though they went 1-0 up early, they decided to retreat and defend their penalty area.
Bukayo Saka, in particular, tormented the French back line and, with Harry Kane's prompting, saw a lot of the ball—resulting in free kicks and the eventual equalizing penalty.
Far from me to be critical of any manager, but I was shocked when France went ahead in the 77th minute and England's response was to take off Saka and Jordan Henderson for Raheem Sterling and Mason Mount.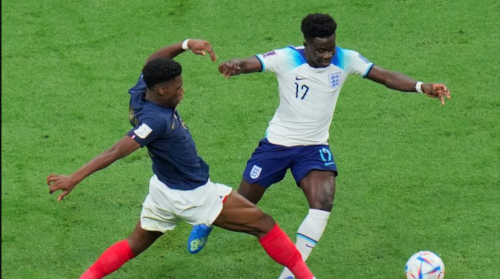 I say this only because Saka is England's leading scorer with three goals and Marcus Rashford also has three goals yet was left on the bench. (Rashford was eventually brought on to the field with five minutes to go.)
Still, England were awarded a second penalty that would have brought them level. But Kane made France goalkeeper Hugo Lloris' job easy in the end.
The stage is set for Croatia versus Argentina and Morocco versus France—two World Cup winners versus two teams that would love to get their hands on football's holy grail.
Neither Morocco nor Croatia will change their approach to these games. With Marcos Acuña out through suspension, Croatia winger Ivan Perisic may just fancy his match up against his likely replacement, Nicolás Tagliafico.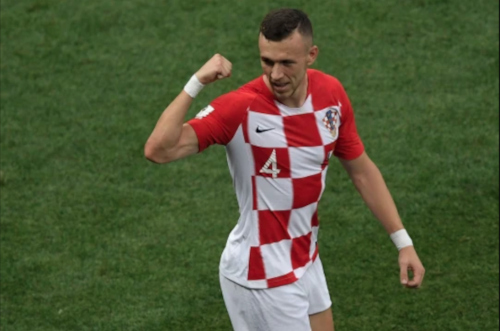 Croatia should utilize the wide areas more and serve crosses into the Argentine penalty area.
One thing is for certain, Croatia's fantastic midfield trio will attempt to deny the spaces that Messi prefers to operate in, with Marcelo Brozovic likely to be given the task to disrupt his forward progress.
Argentina can potentially match up to Croatia's midfield with their own triumvirate of Enzo Fernández, Rodrigo De Paul and Alexis Mac Allister. This game may desperately need an Argentine player who can take advantage of the attention that undoubtedly Messi will receive—after all, Brazil did manage 11 shots against Croatia.
Beating Livakovic in his present form is another story.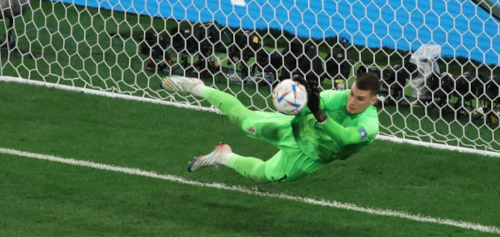 Morocco as mentioned will not change their approach and this is one team that can match France for athleticism. They will play off the counter, especially through the central areas with Youssef En-Nesyri, supported by the strong running of Boufal and the tricky feet of Hakim Ziyech.
Ziyech, in particular, would have taken note of France left back Theo Hernández inability to deal with an opponent dribbling inside of him.
France's defending did not look convincing against England, with neither their full backs nor central defenders appearing comfortable. With Antoine Greizman having to do the donkeywork to support their midfield defensively, Olivier Giroud and Kylian Mbappé lacked support—though some may argue Mbappe is one of the few players who do not need it.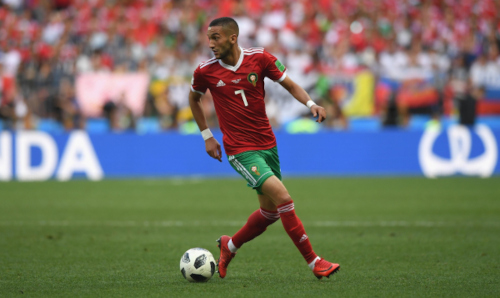 This game may boil down to experience in the crucial moment against a Moroccan team brimming with belief and a desire to play for each other.
Editor's Note: Click HERE to read Stephen Hart's review of the first round.