What a week! The events that tumbled over each other added to the exhaustion and frustration of the long road from 2020. Do we, as a country, have a clear path to success?
Let us consider a few of the incidents.
Firstly, the THA's Chief Secretary announced that he and his allies were leaving the party on which they rode to political office. This action was inevitable since Watson Duke emphatically laid claim to 'his' party. But is it really his party?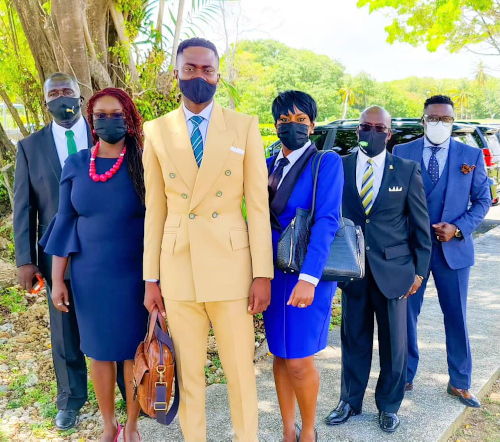 Winford James, a commentator and active participant in the THA/PDP affairs, said: "Talk to anybody. There's nobody who has told me that the PDP could have won without Farley being the promised head of government.
"What we are seeing now is a grab by the political leader of the PDP for power in the executive. I don't think people would stand for that."
They fulfilled Reggie Dumas' months-old prediction: "Total ole mas, just in time for Tobago Carnival!"
Does this mean that the Tobago pot will keep boiling and how does this help us?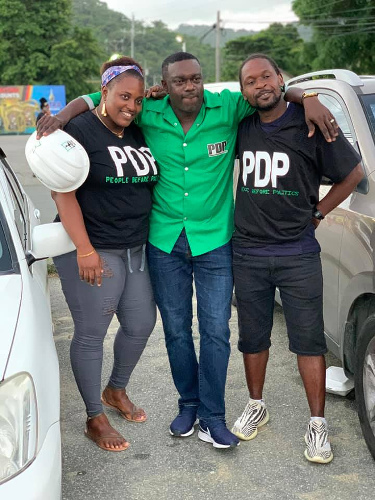 The quip by Watson Duke about "30 pieces of silver" brings to mind another Dumas observation triggered by the award to a roofing company to build roads.
"When you hear things like that, it raises a few questions, and I have not heard anything from the Chief Secretary on this matter. I would like to hear from him if this is true. And if it is, what is he going to do about it—because it is clearly a misuse, on the face of it, of taxpayers' money."
I wonder what Dumas' thoughts about the Burna Boy's concert expenses are? Of the complaints about lack of timely pay for the workers?
He is probably shuddering and shaking his head.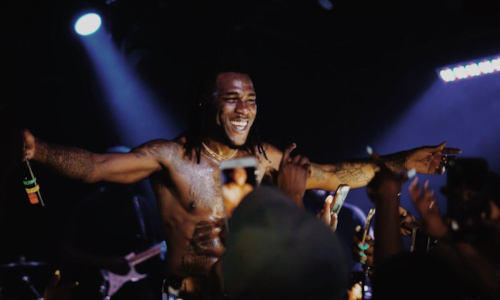 He said earlier: "There's been an almost total absence of consultation with the people, though Farley said there would be consultation. But they've managed to consult on nothing. I want to see what sort of behaviour 2023 will bring. But from what I've been seeing and hearing, if (Augustine's team) doesn't pull up their socks and pantyhose in 2023, they may as well kiss goodbye to a second term."
What does Duke's comment imply? Did we get fooled again, and the whole election was a financier-driven episode? We cannot blame Jack Warner this time, but the memory of another Jack is alive.
Tobago's politicians robe themselves in the garments of the church. Have they considered Jeremiah 13: 23? Can a leopard take away its spots?
Why did they believe that Duke would behave differently from his previous incarnations?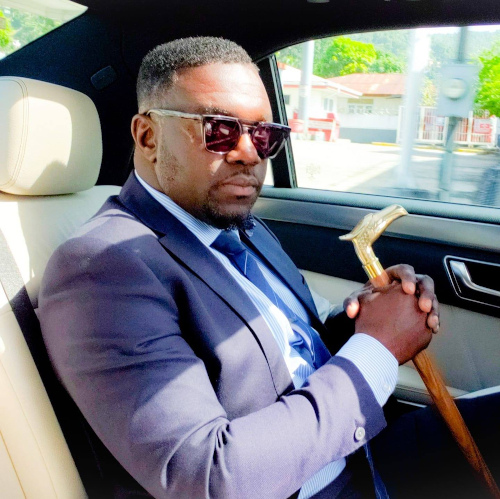 In their haste to dethrone the PNM, did these politicians repeat the same error as the MSJ and others in creating the People Partnership government? Lloyd Best had warned us about hurried political governance decisions, aka "a pick-up side".
Are these politicians, having achieved power, engaging in tenderpreneurship?
"Tenderpreneur" is a popular South African expression for businesspeople who use political contacts to secure government contracts. It also extends to politicians using family members to feed on the public purse. Where is the promised transparency?
How did the Burna Boy concert develop Tobago, battling a sudden surge in crime and other challenges?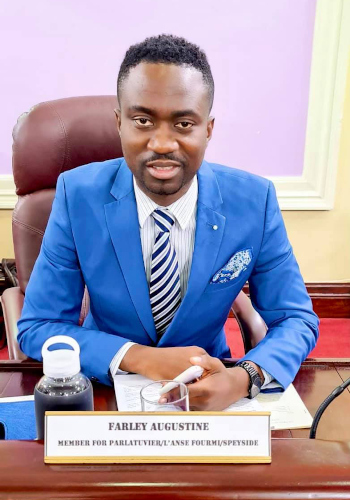 Do Farley Augustine and Pastor Terrence Bayne consider their leadership aligned to the Biblical Joseph, who was charged with preparing Egypt for a seven-year famine? Or, like the United States' white Evangelical wing and Donald Trump, have they adopted an "anything goes for a political agenda" mentality? Is Tobago better because of this event?
Have Farley's moves put paid to Duke's East Port of Spain initiative? Are we, as a nation, better off? Are we dizzy yet?
Who are the people paying the 30 pieces of silver, and what is their goal? A reading of Dark Money by Jane Mayer (2016) is instructive. It details how wealthy people bankrolled a plan to change the American political system fundamentally. Is Duke signalling this in our local environment?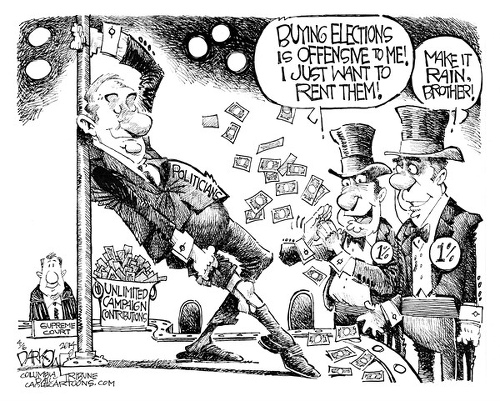 What do we say about the Bamboo activist, now praising the clean-up activities in a head-spinning move? What triggered this? The crying residents or Fuad Khan's disclosure about the history of the Bamboo Settlement and the wanton lawlessness that spawned it?
Could we not have avoided all of the drama? Will this episode cause us to learn how to cooperate in the future? Should we hold our breath?
The week's other events overshadowed the PNM Convention and its political leader's endorsement. But should we not pause to analyse what has happened there? What does the election of Stuart Young in place of Colm Imbert portend?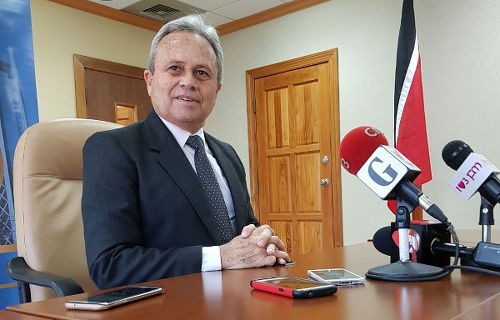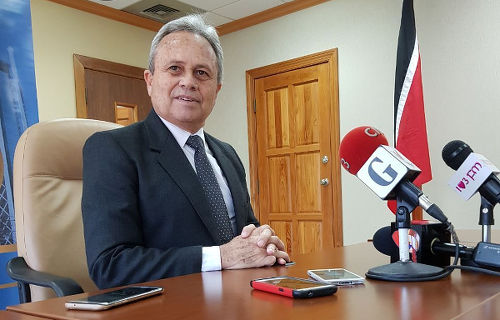 Imbert has boasted of managing the financial windfall even as our country's roads fall apart. The horror of the non-functioning radar supervising our airspace and the lack of Port scanners prompts us to ask whether these are connected to Imbert's decision-making.
Is Young sufficiently wise to act as the elder statesman along with Dr Rowley? How should we read this play? Is Imbert the past, and has the transition begun?
What do the elections say about Foster Cumming's role as a power-broker in the party and its impact on our country's future management? Do his recent controversies tell of future concerns?
Do we, as a country, leave that alone? Is that purely a PNM matter?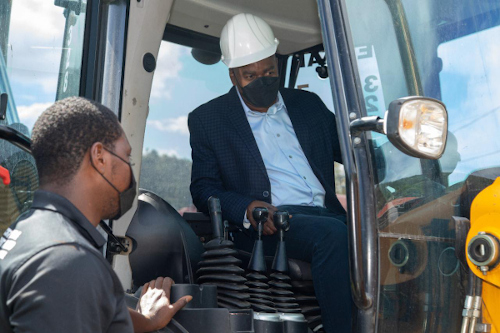 Should the nation feel comforted, or are we witnessing a raw drive for electoral power in the upcoming General Elections? Is this Convention marking a turn to understanding and helping the poor among us? Or will we see the usual misspending resume?
The Paria Commission of Enquiry daily exposes who we are as a people. The casual lack of concern for doing our highly paid jobs is on display, and we can now see how this approach may have deadly consequences for the poor and unsuspecting.
The rot of lawlessness evidenced by witnesses blatantly disregarding established norms is mind-boggling.
The lack of preparation by the companies, lawyers and witnesses speak to our inability to take our responsibilities seriously.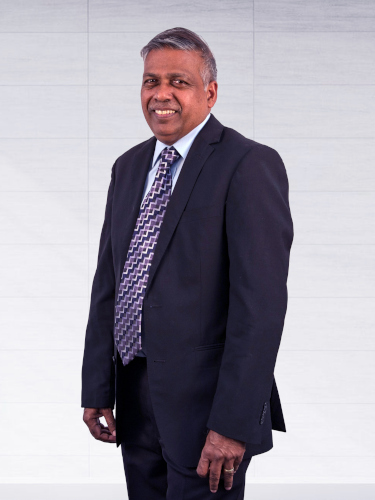 Was the callous treatment by the UNC of the announcement of Herbert Volney's death acceptable?They could barely muster 40 words in a condolence statement.
When he joined the party, Mrs Kamla Persad-Bissessar said: "Imagine what it took for him to leave behind his career as a judge. He will be leaving all his years of study. He may open himself to ridicule simply because Justice Volney chose to put Trinidad and Tobago before his own needs.
"It shows a desperate need to remove Mr Manning from office. Even members of the Judiciary are standing up for their country."
The newspapers reported on Volney's devout Catholicism and his eventual bitterness.
In a 2020 Facebook post titled A Letter to Kamla, Volney said: "You rode into power on the backs of the unity that the People's Partnership represented and offered, and then systematically you dismantled it starting with the firing of Mary King and eventually twenty-five ministers, parliamentary secretaries, and senators.
"You even revoked the President of the Senate. You burnt all the bridges that brought your ascent to the Office of the Prime Minister."
Apparently, only Jack was standing with the alleged Section 34 "fall guy" at the end.
Was Volney our version of Herschel Walker? Ancel Roget's fury, which urged David Abdulah to demit the People's Partnership government, is still a fresh memory. The context was broken promises and an "eat ah food" mentality.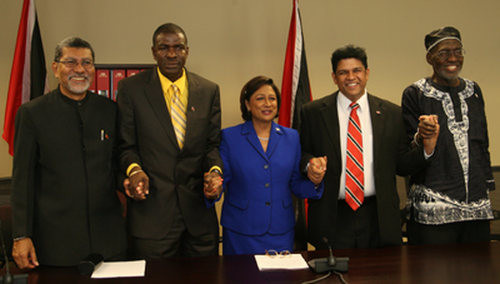 This perspective makes Duke's 30 pieces of silver comment haunting.
In a nod to Volney's religious beliefs, Mark 8: 36 passage ("For what shall it profit a man, if he shall gain the whole world, and lose his own soul?) stands as a warning. Was Volney's stepping down from the Judiciary worth it for him? But one is tempted by the appeal to one's internal weaknesses.
Are our leaders trading their souls and us for short-term gain? Who will deliver us from this blight that entraps our nation?
We need to wake up and stand up. Examples from Peru and Georgia are there for our consideration.