Former Soca Warriors head coach Stephen Hart has denied holding any talks with the Trinidad and Tobago Football Association (TTFA) regarding the position of Men's National Senior Team head coach.
A Trinidad Guardian article today, headlined "Hart set for Soca Warriors return", claimed that the Canada-based coach was the favoured choice of the local football body—run by a Fifa-appointed normalisation committee—and had already been approached about the position.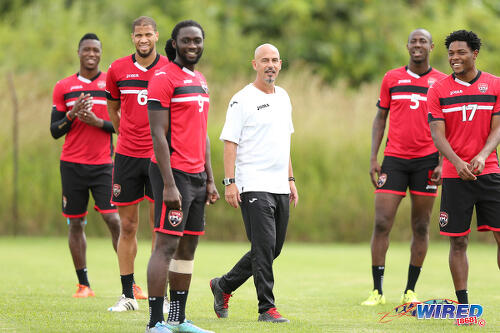 There was a suggestion too that former Soca Warriors forward Kenwyne Jones, who captained the national team during Hart's tenure, turned down a chance to be Women's National Senior Team head coach to serve as Hart's assistant instead.
However, Hart denied holding any talks with the TTFA or Normalisation Committee—whether formal or otherwise—about the job.
As far as he is concerned, the Trinidad and Tobago Men's Team already has a coach: and it is Angus Eve.
"I have not been contacted, or had discussions on coaching Trinidad and Tobago," Hart told Wired868.
He declined comment on whether he would be open to such talks, if indeed the position became vacant.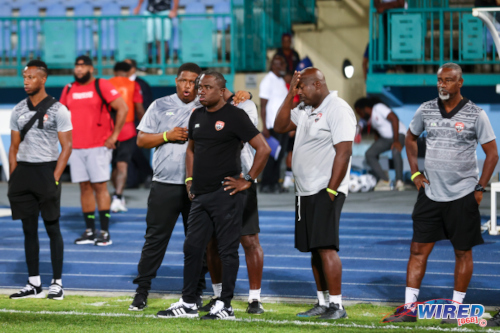 Belatedly, the TTFA also distanced itself from the Guardian story on Tuesday night.
"The Trinidad and Tobago Football Association (TTFA) advises that it has made no decision regarding the composition of the national senior men's team's technical staff," stated a TTFA release. "Reports on the appointment of a new coach are purely speculative and without foundation."
Eve's two-year term as head coach ends this month and it is uncertain whether he plans to reapply for the job.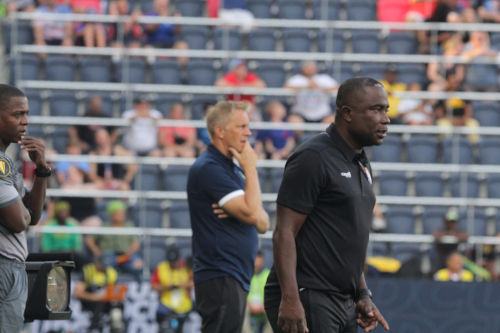 In the aftermath of Trinidad and Tobago's exit from the 2023 Concacaf Gold Cup on a joint-record 6-0 loss to the United States, the coach allegedly told a few senior players that he was stepping aside.
However, he is yet to formally advise the Normalisation Committee of his intentions.
The appointment of coaches is usually made by the TTFA's board of directors, on the recommendation of a technical committee. But, three years since its appointment, the Robert Hadad-led Normalisation Committee is yet to re-activate any standing committees.
Hadad and vice-presidents Nigel Romano and Trevor Nicholas Gomez can therefore either appoint a coach themselves to lead the two-island republic, or set up an ad-hoc committee to assist in the process.
Technical director Anton Corneal would likely be involved if they choose the latter scenario.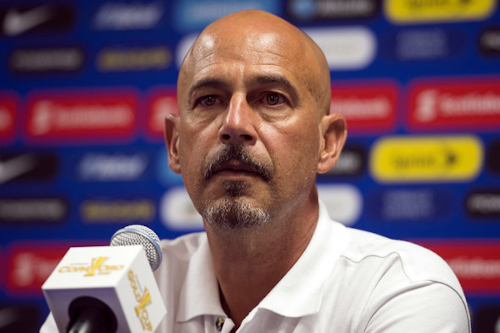 Hart, 63, was first hired to spearhead the Soca Warriors technical staff on 18 June 2013, after being head-hunted by then general secretary Sheldon Phillips—just weeks before the 2013 Gold Cup tournament.
At the time, the Men's National Team were on the rise under the leadership of co-head coaches Hutson "Baba" Charles and Jamaal Shabazz and assistant Derek King and had just qualified for the Concacaf showcase tournament for the first time in eight years.
Phillips and then TTFA president Raymond Tim Kee felt Hart was better equipped to continue the team's progression, though.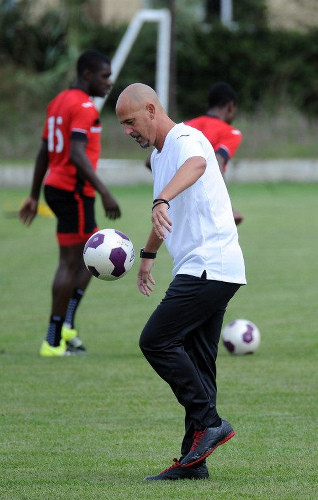 The Warriors were ranked 81st in the world and eighth in Concacaf by Fifa when Hart joined and they climbed steadily since then to a high of 49th (and fourth in Concacaf, behind only the United States, Mexico and Costa Rica) at the end of 2015.
During that period, Trinidad and Tobago qualified for successive Gold Cup quarterfinals.
In 2013, the Soca Warriors advanced second from a group that included Honduras, El Salvador and Haiti. Two years later, they finished top of a group that included Mexico, Cuba and Guatemala, following a thrilling 3-3 draw against Mexico.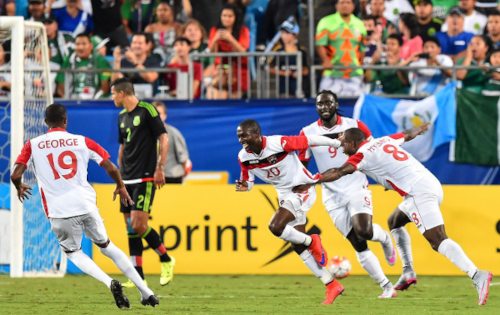 However, the team suffered a dramatic change of fortune once the late David John-Williams replaced Tim Kee as TTFA president on 29 November 2015. And, in November 2016, John-Williams fired Hart at Ruby Tuesdays in Grand Bazaar.
Trinidad and Tobago were 78th in the world and seventh in Concacaf at the time.
Hart, a former St Benedict's College student, was hired by HFX Wanderers in 2018 and led the Canadian Premier League (CPL) team to the runner-up position in 2020, when he was also named the CPL Coach of the Year.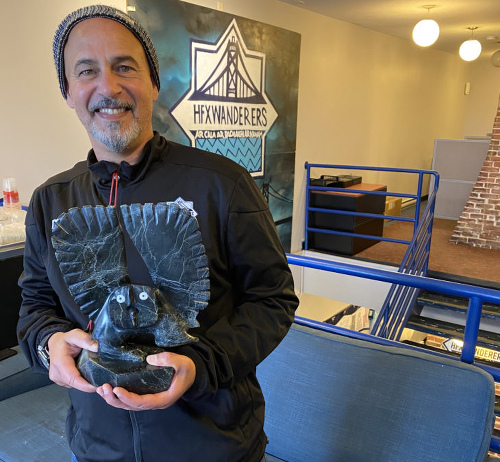 He was subsequently released from his duties last year and has not taken up another job coaching since.
In the seven years since Hart left Trinidad and Tobago, the TTFA hired Tom Saintfiet, Dennis Lawrence, Terry Fenwick and, finally, Eve. None could reverse the slide as Trinidad and Tobago fell to a low of 106th place under Lawrence and mustered only a gentle rise to 101st under Eve.
Eve does have the distinction of being the only coach to get Trinidad and Tobago to the Gold Cup since Hart; and he did it twice. (Although Lawrence led the Warriors at the 2019 Gold Cup, they won qualification based on getting to the Hex during Hart's tenure.)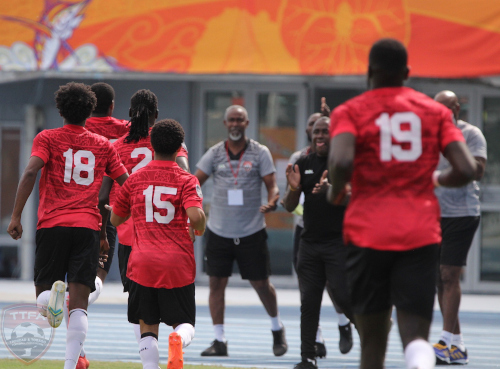 Whether he voluntarily steps aside or not, Eve's contract has only weeks remaining.
The Normalisation Committee will have a choice to make soon. Hart has not received a proposal from the local governing body though—formally or otherwise.