Angus Eve has allegedly told players that he will not seek a renewal for his post as Trinidad and Tobago Men's National Senior Team head coach, in the wake of his team's elimination from the 2023 Concacaf Gold Cup.
There has been no official statement yet from the Trinidad and Tobago Football Association (TTFA) and Eve could not be reached for comment. The 51-year-old coach's two-year term ends with the ongoing competition.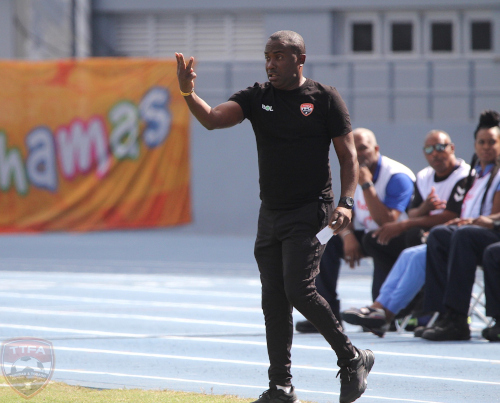 Trinidad and Tobago's next senior team engagement is in September and there is no Fifa match window available to prepare. If Eve does leave, the new coach would have precious little time to familiarise themselves with the squad before they face the best teams that Concacaf has to offer.
It is uncertain whether Eve, a former Club Sando and Naparima College coach, would have won a second extension at his post anyway.
Trinidad and Tobago's most capped outfield player, Eve was hired by the Fifa-appointed Normalisation Committee in June 2021—after the Soca Warriors crashed out of the Qatar 2022 World Cup qualifying series at the first hurdle, with successive draws to Puerto Rico and The Bahamas.
Eve was tasked with getting Trinidad and Tobago into the 2021 Gold Cup, and he started his reign with a 6-0 mauling of Montserrat, before he roused passions with a goalless draw against Mexico in the group stage.
It was a streaky result—Mexico had 30 attempts at goal—but a far cry from the disjointed showings under his predecessor, Terry Fenwick.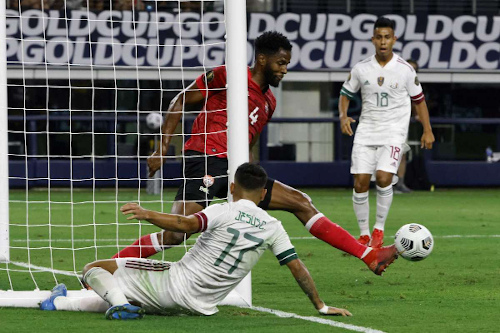 He never quite returned to that high. There were laudable friendly results in two friendly matches in Jamaica this year, as Trinidad and Tobago returned with a 1-0 win and goalless draw.
But, by the end, Eve's only competitive victories in three years (barring a penalty shootout against French Guiana) came against Montserrat, St Vincent and the Grenadines, the Bahamas and Saint Kitts and Nevis.
His self-titled "pragmatic" style—which saw him routinely play defenders like Mekeil Williams, Jesse Williams, Justin Garcia, Curtis Gonzales, Shannon Gomez and, finally, Luke Singh, in midfield—did not win over some fans.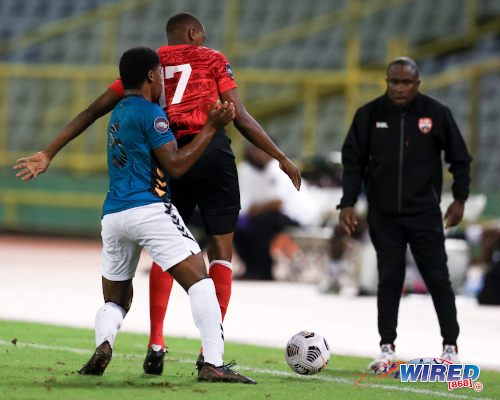 And his tactics and personnel changed at an remarkable rate.
In his last five outings, he changed his team shape every time while trusted soldiers like Reon Moore, who is still Eve's joint-top scorer with five goals, were surprisingly omitted.
A 4-1 defeat to Jamaica and a joint-record Gold Cup loss of 6-0 to the United States—sandwiched with an oddly-timed outburst where he complained about being picked on because he was black—further ramped up the pressure on him.
And, according to football insiders, Eve is unlikely to leave his fate in the hands of normalization committee chairman, Robert Hadad.
In 22 internationals, Eve had nine wins, six draws and seven losses with 38 goals scored and 29 conceded. (The penalty shootout triumph is recorded as a draw, since it is a tiebreaker.) It was not an indecent return, considering the state of the local game.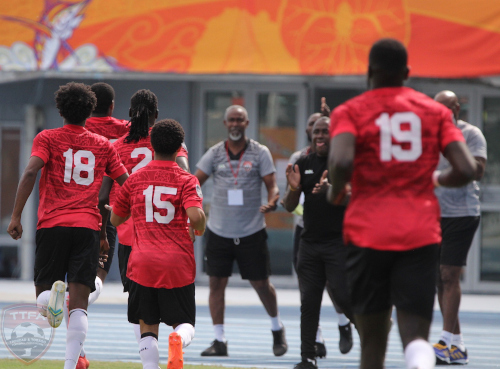 In competitive matches, Eve's troops had six wins, four draws and four defeats with 24 goals scored and 18 conceded.
He got Trinidad and Tobago qualifying for major tournaments again within the confederation, with back-to-back appearances at the Gold Cup, and promotion to the Concacaf Nations League A—albeit due in part to Nicaragua's use of an illegal player of negligible value to their campaign.
But the young coach did not inspire much confidence that he could survive within the pressurized, tactically demanding environment at the pinnacle of Concacaf.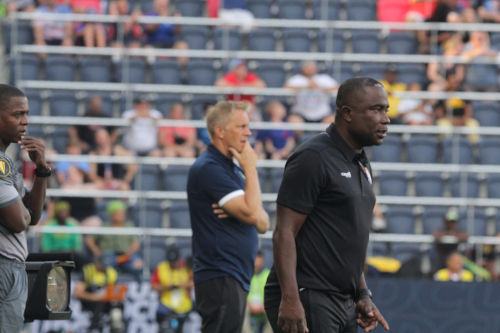 We will never know now. Eve is supposedly set to quit while he is ahead.
Hadad, an unelected official with no football background or suitable advisory committees, will oversee the search for Trinidad and Tobago's new head coach.
Although, to be fair, Hadad's choice of Eve—initially made after a recommendation by an ad-hoc committee, headed by technical director Anton Corneal—worked a hell of a lot better than the selections of Dennis Lawrence and Fenwick by the last two Trinidad and Tobago Football Association (TTFA) presidents.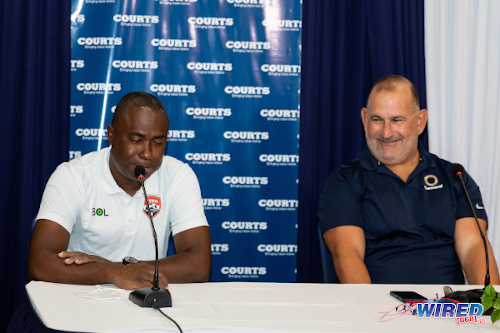 The Soca Warriors may soon need a coach to build on Eve's work.